NORTHAMPTON, Pa. - Nearly two years after a winter snowstorm forced it to temporarily close, a popular bowling alley is ready to roll again in Northampton County.
Hampton Lanes, a 24-lane bowling alley at 326 Main St. in Northampton, is set to reopen at 4 p.m. Tuesday with several upgrades - including new lanes, pinsetters, arcade games and big-screen TVs.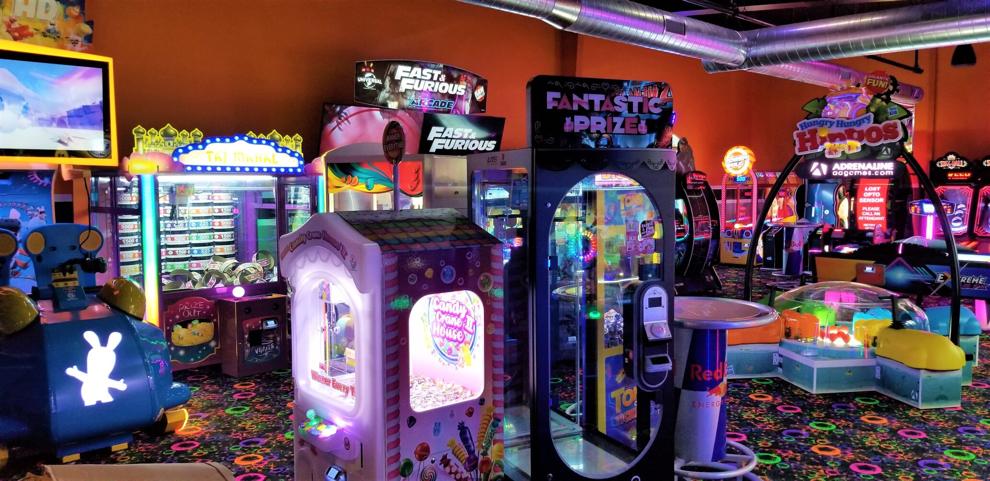 The facility had been temporarily shuttered since February 2021, when a storm dumped roughly 2 feet of snow across the region and caused the alley's roof to collapse along with other structural damage.
"Let's get the ball rolling again!" a post on the business' Facebook page reads.
The alley opened in 1958 with 16 lanes, and an addition in 1998 brought eight more lanes and an expanded bar and restaurant, dubbed Hammerhead Hops and Grill, to the property.
"The original part of the building is where the roof collapsed," general manager Jason Lauchnor said.
Lauchnor's parents, Karl and Mona Lauchnor, purchased the alley in 1992, and Jason joined the family business in 2000 after serving in the Navy for 11 years.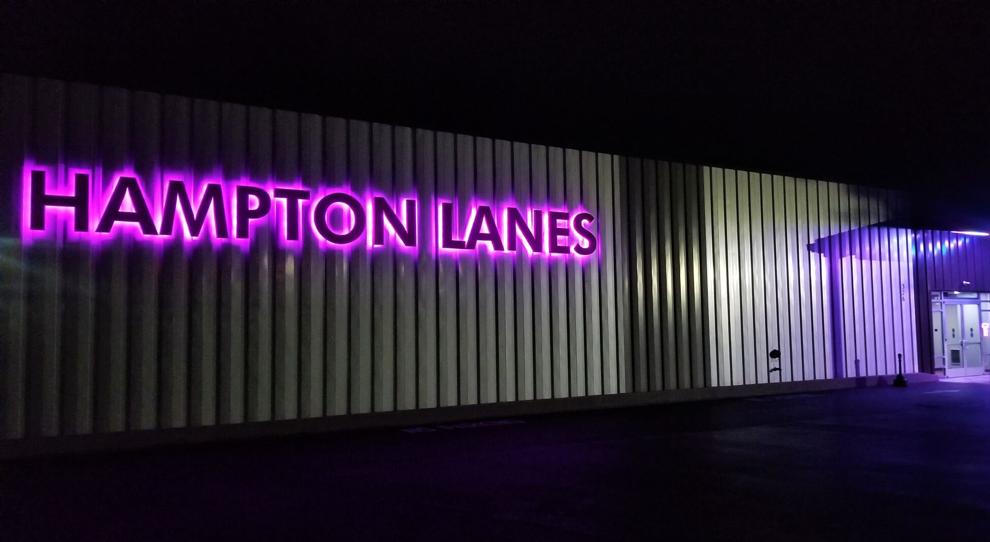 Today, Jason manages the business alongside his wife, Shannon Lauchnor.
"We're really excited," Shannon said of the alley reopening. "It's been a long time."
"Supply chain issues really delayed us," Jason added. "We're not 100% done yet, but we couldn't keep waiting for every little thing to arrive. Our street sign is getting installed on Tuesday, and our 20-tap beer wall should be done by the end of the week."
Also coming soon is a retractable wall, allowing the right eight lanes to be separate from the rest of the alley during private parties.
The right portion of the alley also features new big-screen TVs and high-tech bumpers, allowing guests to play HyperBowling, a game where bowlers try to hit different colors of moving lights along the bumpers in order to score additional points.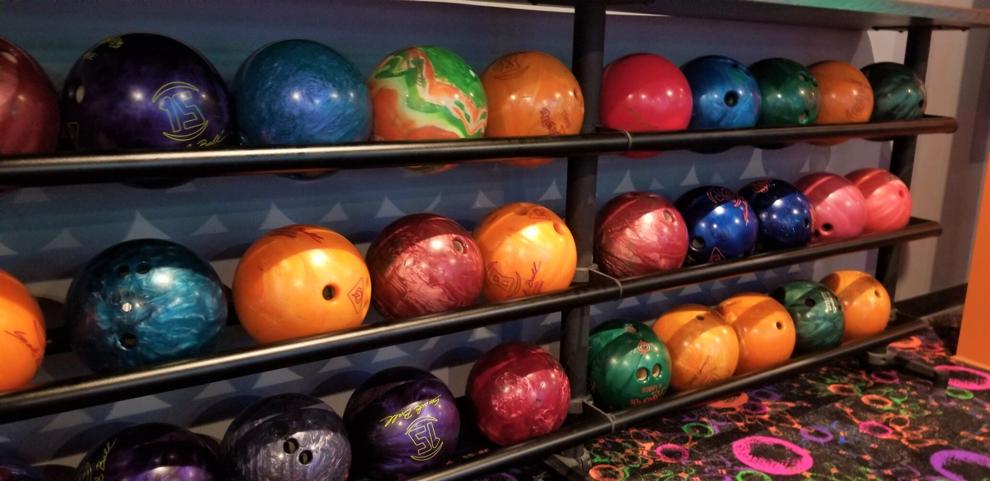 Other improvements include new carpeting, LED lighting, an entertainment area with more than 30 arcade games and new counters and high-top tables made from the alley's original wooden lanes.
Also, a Hawaiian-themed dining area for private parties and overflow from the bar and restaurant is expected to be complete by the weekend. The new dining section will accommodate at least 80 guests.
"Everything's new and jazzed up," Jason said.
The reopening of Hampton Lanes will follow the September 2021 reopening of Hammerhead Hops & Grill.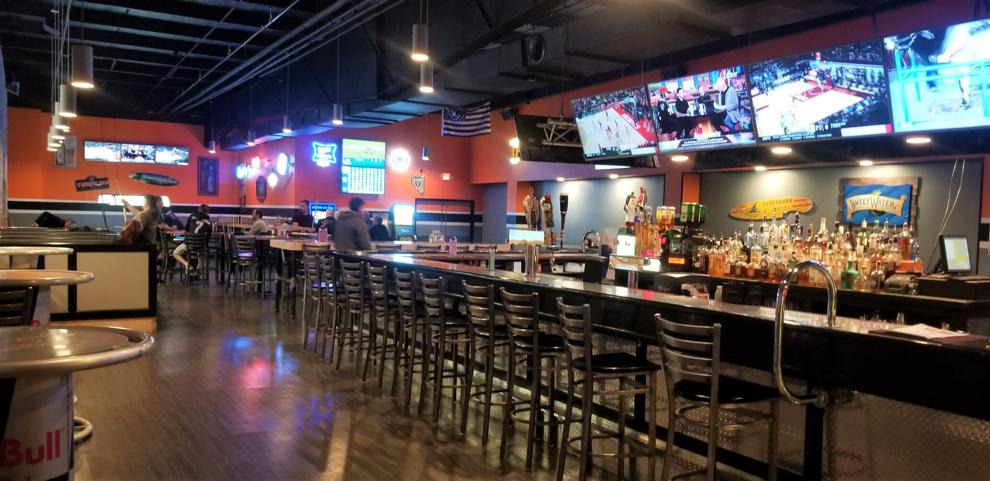 Upgrades in the bar area include the installation of raised dining booths and larger televisions, the removal of drop ceiling tiles to expose the building's beams, new decorative stonework and orange and gray paint on the walls and the opening of a back room to allow more space to play pool.
Bowlers will be able to order food from Hammerhead's full menu via servers or kiosks at their lanes.
Menu highlights include appetizers such as fresh-cut fries, homemade pierogies, Buffalo chicken dip and mac and cheese bites; melts such as chicken parm and ultimate grilled cheese (American, cheddar and mozzarella cheeses on grilled sourdough bread); Mexican favorites such as nachos, tacos and quesadillas; pizzas such as chicken bacon ranch and Philly cheesesteak; and salads such as Caesar and Cobb.
"Our wings and steak sandwiches are definitely popular, along with our wraps, quesadillas and tacos," Jason said.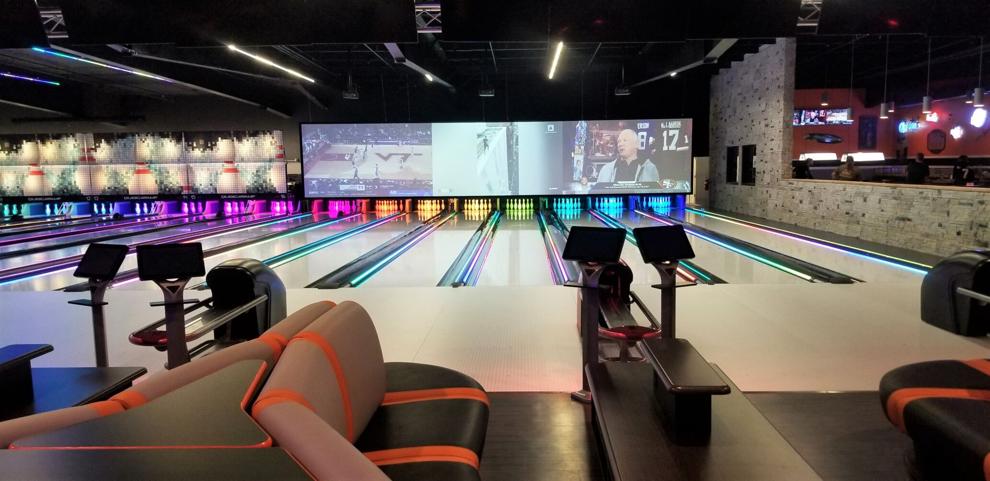 Hampton Lanes offers a variety of birthday party packages, featuring shoe rentals, game credits, food and drinks and more, along with other party options for scout troops, sports teams, church groups and more.
"We're also hosting bowling leagues," Shannon said. "Some leagues that went to other bowling alleys are returning, and we are also in the process of forming additional leagues for all ages. People interested in joining a league can call the business."
Hampton Lanes is open 11 a.m. to 10 p.m. Mondays, 4-10 p.m. Tuesdays, 10 a.m. to 10 p.m. Wednesdays, 11 a.m. to 11 p.m. Thursdays, 11 a.m. to 1 a.m. Fridays, 9:30 a.m. to 1 a.m. Saturdays and 9:30 a.m. to 10 p.m. Sundays. For more info, call 610-262-6713 or go to their website.