WHITEHALL TWP., Pa. - A fast-casual burger chain is beefing up its presence in the Lehigh Valley.
Five Guys, known for its hand-crafted hamburgers made from never-frozen beef and fresh-cut, boardwalk-style fries cooked in 100% peanut oil, is planning to open a new restaurant at 2409 MacArthur Road in Whitehall Township within the next few weeks.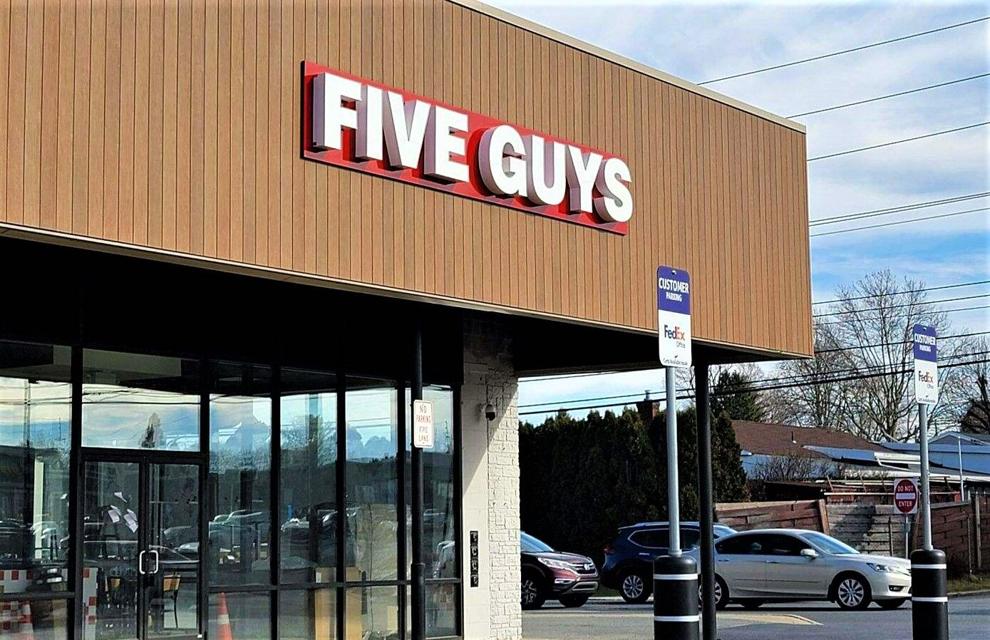 Workers are putting the finishing touches on the eatery, which is tentatively set to open April 3 in an end unit of the Whitehall Plaza, manager Stephan Wright said.
"We will know more at the beginning of next week," Wright said in regard to the eatery's definitive opening date.
The new Five Guys restaurant, featuring indoor and outdoor seating, is still hiring for various positions.
This week, open and scheduled interviews are being conducted between 10 a.m. and 5 p.m. Tuesday through Thursday, Wright said.
Five Guys, based in Lorton, Va., is known for its freshly prepared burgers that can be customized with free and unlimited toppings, including lettuce, tomatoes, pickles, jalapeno peppers, grilled mushrooms, grilled onions, relish and barbecue and hot sauces, among others.
The chain uses only fresh ground beef, and there are no freezers at restaurants, just coolers.
The company, which also sells milkshakes, hot dogs and fresh BLT, veggie and grilled cheese sandwiches, got its start in 1986 when Jerry and Janie Murrell offered sage advice to three of their sons: "Start a business or go to college," according to the chain's website.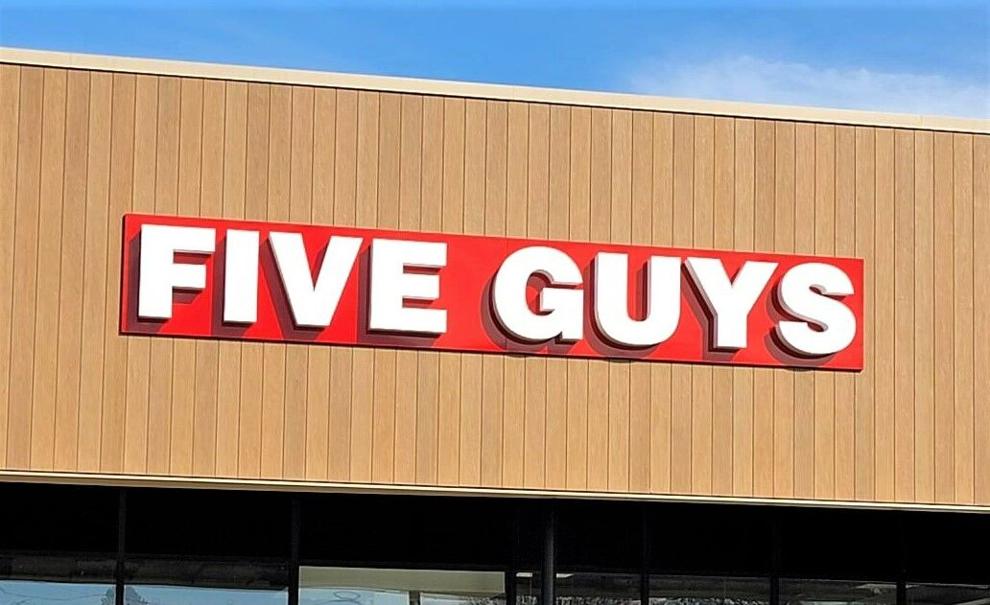 The business route prevailed and the Murrell family opened a carry-out burger joint - serving hand-formed, cooked-to-order burgers and fresh-cut fries - in Arlington, Va.
During the 1980s and 1990s, the Murrell family fine-tuned their simple concept, making Five Guys a go-to destination for fresh, juicy burgers with all of the toppings you could stuff between fresh-baked buns.
Two more brothers joined the team and as the family grew, so did the business. Four additional restaurants were opened in the Washington, D.C. metro area to accommodate the growing clientele, and in 2003, Jerry, Janie and their "five guys" began offering franchise opportunities. More than 300 units were sold in less than 18 months.
Today, more than 30 years after the first Five Guys restaurant opened, there are more than 1,700 locations worldwide, including about a dozen regional outposts in the Lehigh Valley, Poconos and Berks and Bucks counties. Another 1,500 units are in development, according to the company's website.
In Whitehall, Five Guys will join a variety of other Whitehall Plaza tenants, including Saladworks, China Hut, Pizza Hut, Philly Pretzel Factory and HNL Lab Medicine.
The shopping center has undergone renovations in recent months, and Five Guys is moving into a subdivided space that previously housed other retailers, including office supplies chain Staples, which relocated to the Whitehall Square down the road, and seasonal tenant Halloween City.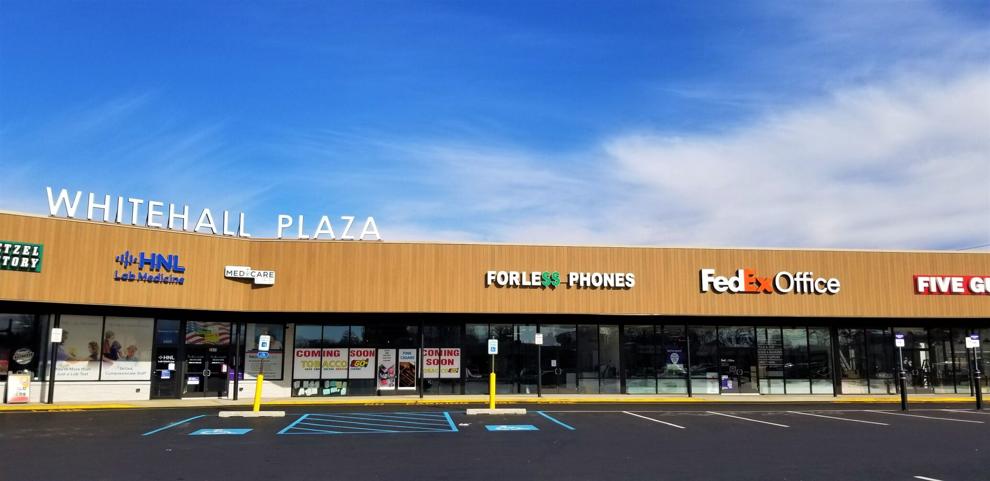 Other new Whitehall Plaza tenants include My Medicare Life, Forless Phones, Tobacco 2Go and FedEx Office.
My Medicare Life, which opened in January, is owned and operated by Derrick Brickhouse.
The full-service, multi-carrier agency assists individuals with various Medicare options, including Medicare Advantage plans, prescription drug plans, Medicare supplemental plans and final expense/burial plans.
"When you're looking for Medicare options, the My Medicare Life team makes it easy," a post on the agency's website reads. "Our services cost you nothing. We'll show you the plans, let you compare them, and answer your questions until you're confident that you're on the best plan for you."
Forless Phones, which opened in February, sells mobile phones, tablets, watches and accessories at affordable prices. The business relocated from West Washington Street in Allentown.
Forless Phones carries new and certified pre-owned devices, giving consumers an alternative to buying new smartphones. The business also offers phone repairs and bill pay.
"We work hand-in-hand with wholesalers, retailers, and many suppliers to ensure positive outcomes in every part of the consumer electronics lifecycle," a message on the business' website reads. "We are committed to leaving a small footprint and building a reputation for service that is synonymous with honesty, inspiration and friendliness."
Tobacco 2Go, which is scheduled to open at the beginning of the second quarter of 2023, is a retailer of tobacco products, CBD, vaping accessories and more.
The company has several locations, and CEO Bassam Mozeb was specifically interested in entering Whitehall due to the area being a retailing hub, according to Nirav H. Shah, a principal of Tenant Managers, the property's owner.
Lastly, FedEx Office, which opened in October, provides business services to the community including its core business of courier services, Shah said.
"We have 8,000 square feet remaining and are trying to find the best tenant to serve the needs of the residents of the Lehigh Valley; we have looked at many [letters of intent] and are just trying to find the right tenant that will add value to the local community!" Shah said.