NAZARETH, Pa. - A sweet addition to Nazareth's retail roster is set to open next month.
Let Them Eat Cake, a French Regency-inspired bakery offering cakes, cupcakes, macarons and more, will hold a grand opening 9 a.m. to 5 p.m. June 24 at 143 S. Main St. The first 50 customers will receive a free six pack of macarons.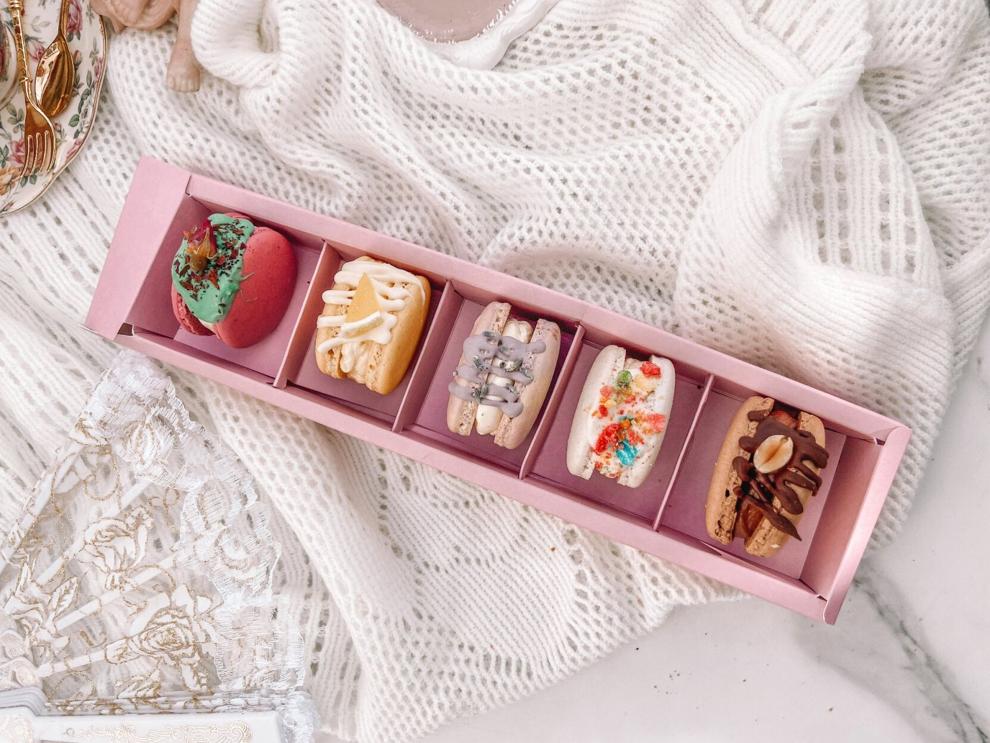 The renovated space previously housed other bakeries, including Deliciously Decorated and, most recently, A.M. Bakery.
Taylor Romero of Nazareth started Let Them Eat Cake as a home-based operation about two years ago, making cakes, macarons and other sweet treats for weddings, baby showers and other private events.
With business steadily growing month after month, she decided to join forces with her mother, Channon Smyley of Easton, to open a brick-and-mortar bakery.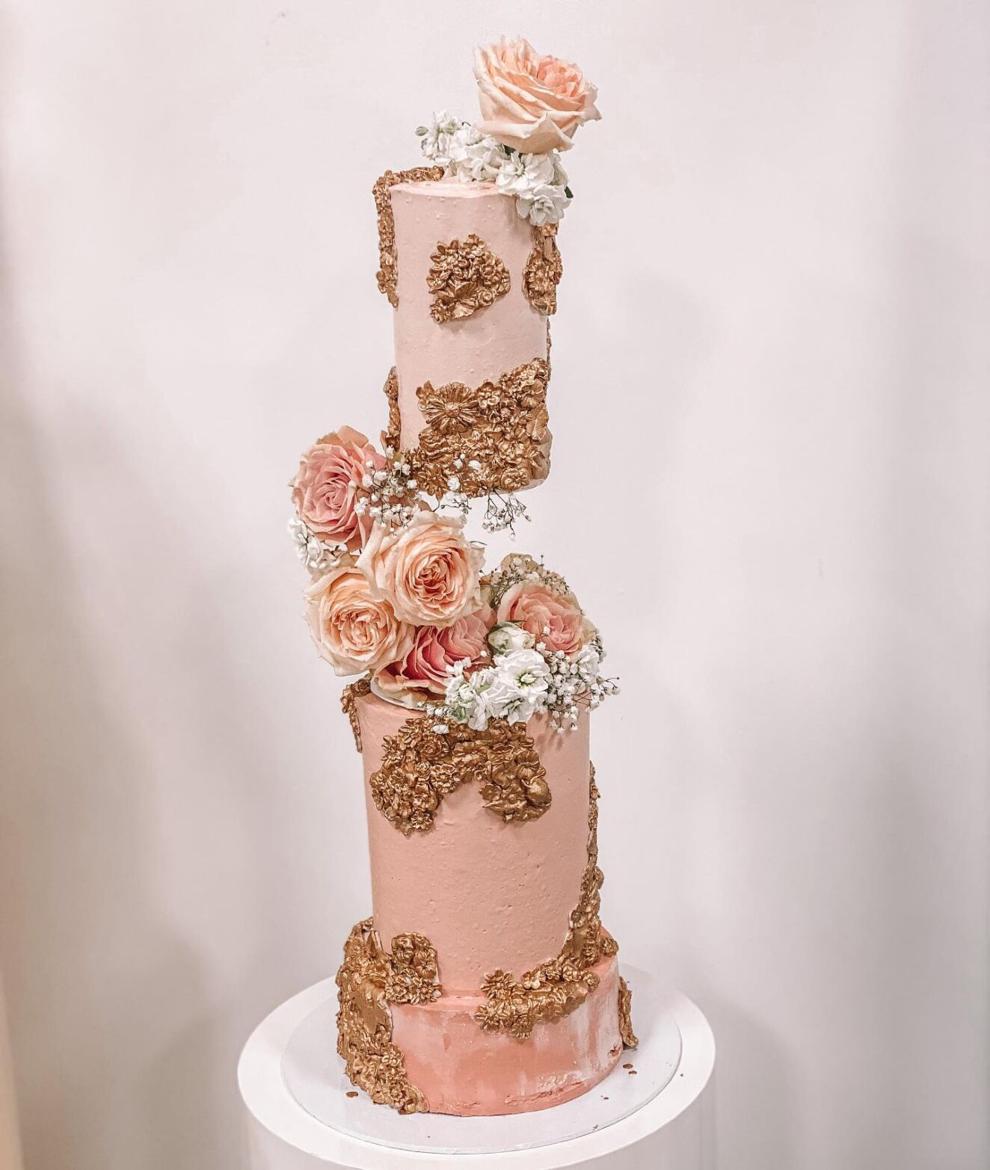 The pair aims to create "elegant, timeless desserts that taste as divine as they look."
They take inspiration from the opulent styles of the French Regency era of the early 18th century, with the bakery's tagline being "a bite of elegance."
Their goal is to craft fanciful and intricately designed cupcakes, macarons and other desserts "that not even the French royalty could refuse."
"Our desires have always revolved around creating top quality and edible art that emphasizes our connection to our understanding of life and its beauty, eminent enough to leave an imprint on the mind, and heart," a message on the business' website reads. "We adore our clients, and the opportunities to collaborate on bespoke designs, explore creative limits, new ideas, and themes.
"With considerable experience in all events, we continue to work heavily in testing and creating new designs, and bringing a taste of magic in every bite."
Let Them Eat Cake is a nod to a quote often attributed to Marie Antoinette, the French queen known for her extravagant lifestyle, although historians have generally concluded that she never actually said this exact phrase.
"Marie Antoinette very much believed in indulging herself," Romero said. "She loved the finer things - ornate and over-the-top, and she treated every day like it was a lavish occasion, which is what we want to bring to our customers. We want our customers to feel like royalty."
Romero, who earned her pastry arts degree from Mercer County Community College, started baking when she was about 10 years old.
She credits her mom with fostering her creativity and love for culinary arts.
"It's always been a dream to have our own bakery," Romero said. "We both love the French Regency era and have very specific tastes and aesthetic. For everything that we make, we use only the finest ingredients that we can get - like Belgian chocolate and European butter. We're all about the quality in our products, and it shows in our taste and presentation."
Bakery customers will be able to purchase grab-and-go cakes, cupcakes and macarons, and they'll also be able to place custom orders in advance.
A variety of cake fillings and icings are available, and Romero can create custom designs in line with various special occasions.
Designs incorporating flowers, chocolate gold drips and other elegant accents are Romero's specialty, and she also can make macarons in the shape of animals and other unique shapes such as a teacup and ice cream cone.
"I haven't seen these designs anywhere else in Pennsylvania," said Romero. "So, it's extremely exciting to be doing something different."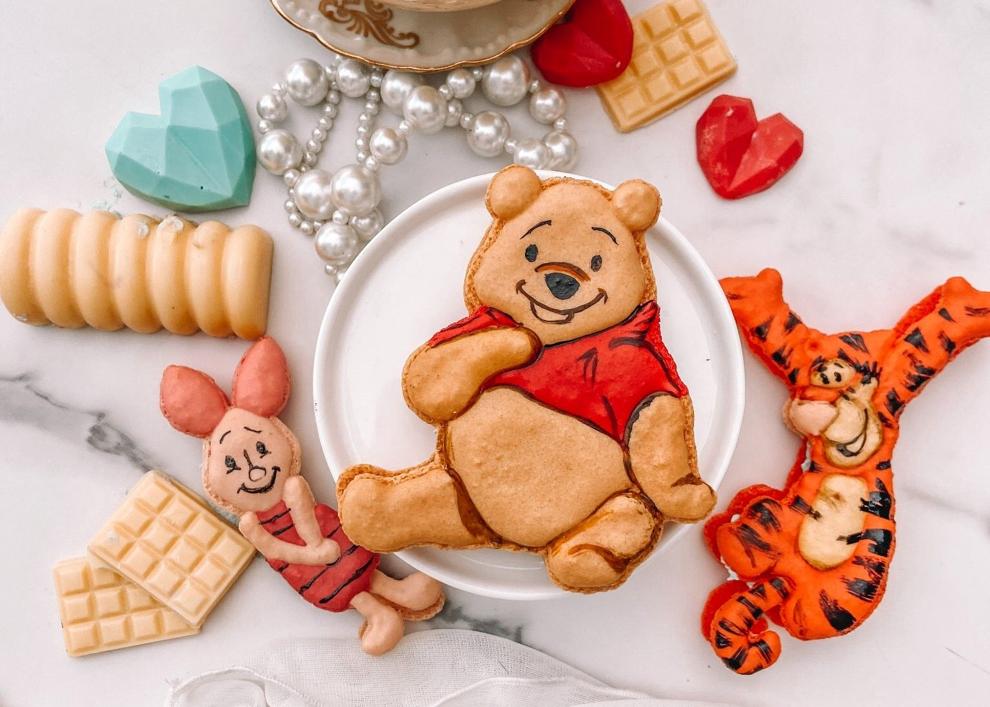 Hours are still being finalized, but Romero and Smyly hope to operate the bakery Tuesday through Saturday, Romero said.
They are also contemplating offering coffee and tea as well. Seating at about six tables will be available.
For the latest bakery updates, follow the business' Facebook and Instagram pages. To inquire about a custom order, call or visit letthemeatcakeshop.com.