WHITEHALL TWP., Pa. — A brewery that's been making beer inside a barn near New Tripoli, Lehigh County, is spreading its wings with a new taproom and production facility in Whitehall Township.
Hawk Mountain Brewery, which has been brewing beer on Werleys Corner Road in Heidelberg Township for the past four years, is expanding operations to include a new brewing facility and tasting room about 12 miles east at 3530 Lehigh St. in Whitehall.
The newly constructed venue, with a five-barrel brewing system, will offer indoor and outdoor seating for customers to enjoy made-on-site beer as well as artisan sandwiches and sides, co-owner Matt Ritz said. Local wines and spirits also will be featured.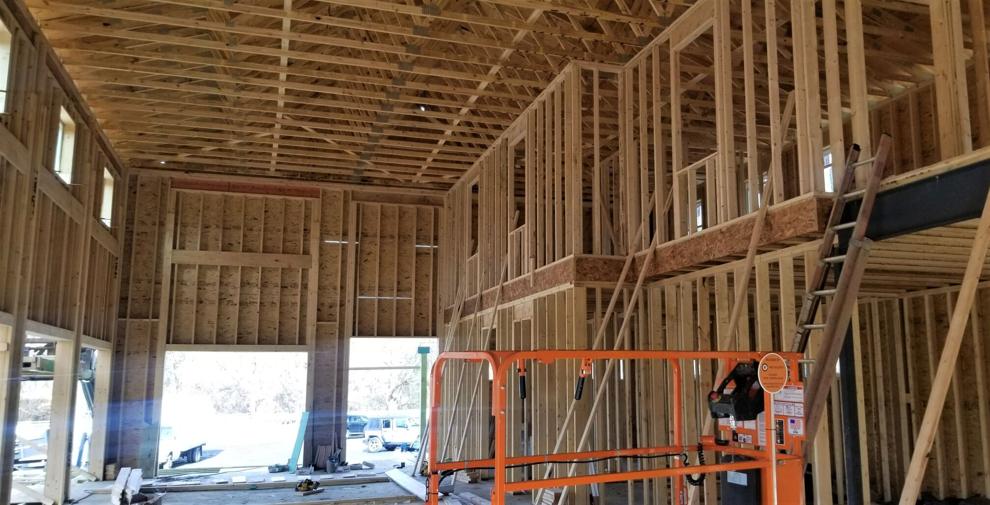 The Whitehall brewery will differ from the location near New Tripoli in that it will welcome customers on-site.
For the past few years, Ritz and his partner, John Dolnich, have used the space in Heidelberg Township for production only as they sell their beer to local bars and restaurants.
Customers can find the brewery's beer on tap at Eight Oaks Farm Distillers in Lynn Township, Thunderhead Lodge in West Penn Township, and Randall's Restaurant and The Chicken Lounge in South Whitehall Township, among other businesses.
Construction on the Whitehall brewery and taproom began last year, and it is expected to be complete this summer.
"We're hoping to have it done in July," Ritz said in regard to a tentative opening date. "If it happens sooner, great, but that's our target."
The Whitehall brewery and taproom, totaling more than 2,500 square feet, will be situated on a two-acre property neighboring Bridge 2 Creative Learning Center LLC and Teamsters Local 773.
The property was once used for overflow parking for a former wedding and banquet hall, Ritz said.
It also borders the Ironton Rail Trail, making the brewery's future location a convenient pit stop for individuals biking and walking along the pathway.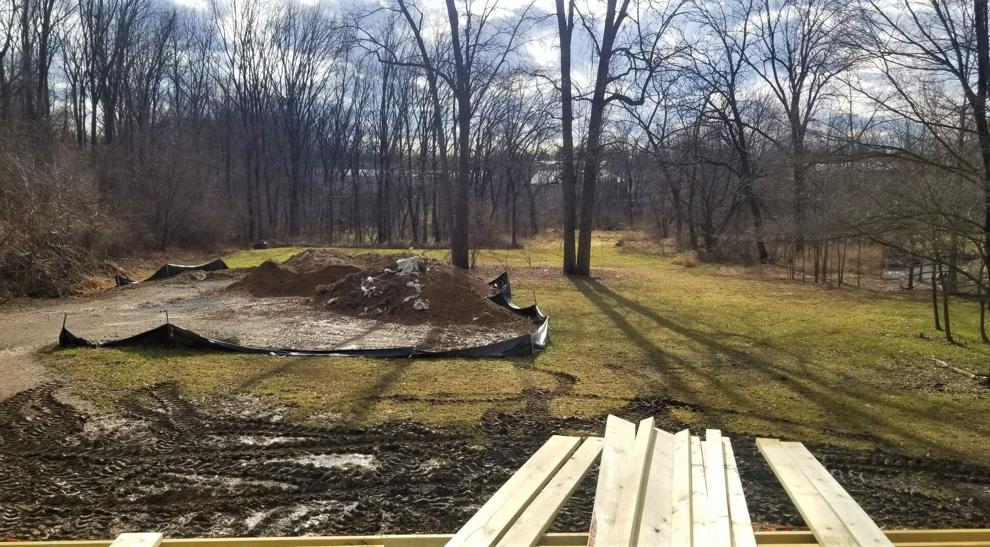 Stairs will lead down from the brewery's wrap-around deck to a grassy area, where customers will be able to relax near the Coplay Creek, Ritz said. There will be Adirondack chairs, picnic tables and yard games.
"The entire area is pretty scenic, and the deck will offer great views," Ritz said. "We're actually constructing the building on piers due to it being in a flood zone."
In recent weeks, the partners and a team of contractors have accelerated work on the property, framing out the structure and adding a roof. Metal siding will be installed soon.
Inside, the facility will feature brewing space, a kitchen, walk-in cooler, center bar and seating areas that include low-top tables with chairs and couches and other lounge furniture.
A drop ceiling will be installed to help absorb sound, Ritz said, and an upper level will be used for storage and office space.
The taproom will blend industrial and natural elements, with aesthetic highlights including hanging plants, epoxied flooring and glass garage doors that will be opened during nice weather and allow for ample natural light when closed.
The deck will have wall-mounted heaters, and the front portion will be covered, with plastic panels that can be lowered to enclose the deck during the winter months, Ritz said.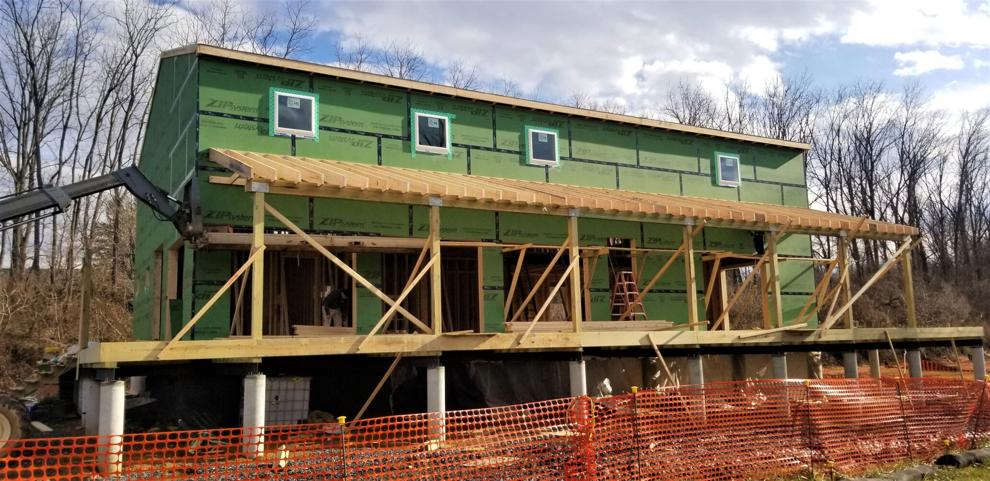 The bar will feature 12 to 16 beers on tap, with crowlers also being available to-go.
"We'll be making a wide variety of beers," Ritz said. "Right now, we're making a New England IPA - Shut Up Bird - and a regular IPA - The Hawk, but we'll be carrying everything - stouts, lagers and so forth."
Hawk Mountain Brewery got its name as Ritz and Dolnich are nature lovers and big supporters of Hawk Mountain Sanctuary, located about 18 miles west of New Tripoli in Albany Township, Berks County.
They've participated in the sanctuary's annual Birds & Brew festival, an outdoor beer tasting event to benefit the sanctuary, and they plan to donate 1% of their taproom's total sales to the sanctuary.
"People often ask, 'Why is Hawk Mountain in Whitehall now?' Ritz said. "I tell them, 'It migrated.' But seriously, it took me a year or so to find land that was suitable. And, of course, we're still helping the sanctuary."
"Also, the water is really good in New Tripoli, so we're actually going to truck it in for some of the beers."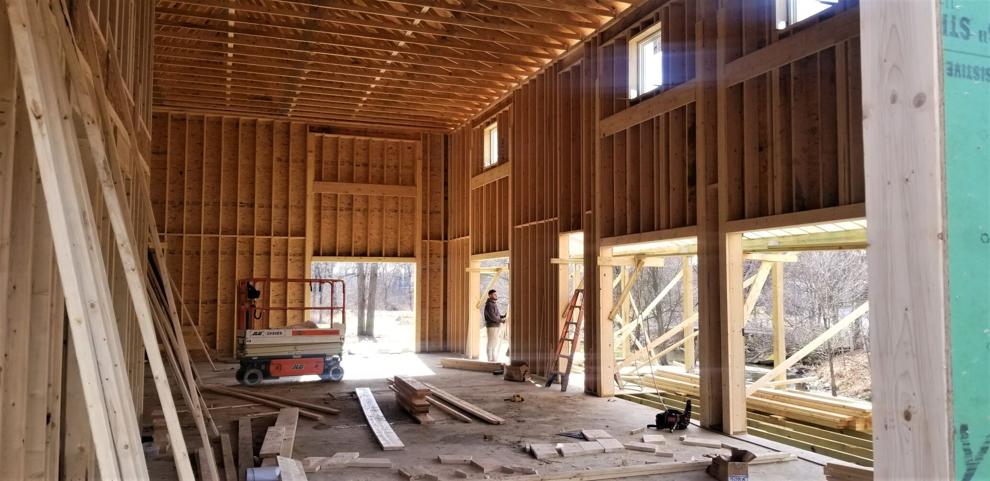 Ritz, a retired computer programmer, previously traveled internationally a lot for work.
He's also a longtime homebrewer, and during his travels in South America, he and a partner were inspired to open another brewery, Holmes Brewery, in Mendoza, Argentina about six years ago.
"The story is we went for a hike, came off the mountains in Argentina and had a beer there, which was expensive and not good," Ritz said. " I said to him, 'We can do this cheaper and better.' So, we started a brewery there. He's having a good time, and I go down every now and again."
In addition to raising money for Hawk Mountain Sanctuary, Ritz also is hoping to host some fundraisers for his 15-year-old nonprofit organization, Bike4Beds, which holds bike ride fundraisers to benefit hospitals and schools in developing nation villages.
The first bike ride for charity took place during the fall of 2008 when Ritz's niece, Akoua Enow, joined the Peace Corps in Lesotho - a landlocked country in southern Africa - to combat the AIDS proliferation in that area.
Enow made her extended family aware of the need for assistance for the hospital where she was stationed, sending photos of the subpar conditions of the hospital beds available to patients.
At the time, Ritz was planning a 100-mile ride through New Jersey's serene landscapes, and he and Enow decided to use the ride to raise funds for new hospital beds.
"Giving back is what it's all about," Ritz said. "With the rail trail being right here, I'm planning to figure out some sort of fundraiser for Bike4Beds as well."
Hours are still being finalized for Hawk Mountain Brewery's new location, but Ritz anticipates it being open Thursday through Sunday initially.
Made-on-site food will include hot sandwiches such as roast beef, pulled pork and brisket, along with other items such as chicken wings, fries and pierogies from a local church. Vegan offerings also will be available.
"I'm also big on not charging a lot," Ritz said. "I don't know what happened after COVID, but prices have gone up so much. So, this will be a very reasonable place where you can get a good sandwich and a good beer at a good price."
For more information on Hawk Mountain Brewery, visit the business' website.