UPPER SAUCON TWP., Pa. - A family-owned business is continuing to expand its footprint in the region.
Handmade Mystic - Healing Crystals & Jewelry, selling healing crystals and hand-crafted jewelry, is planning to open its third location in about a month at The Promenade Shops at Saucon Valley.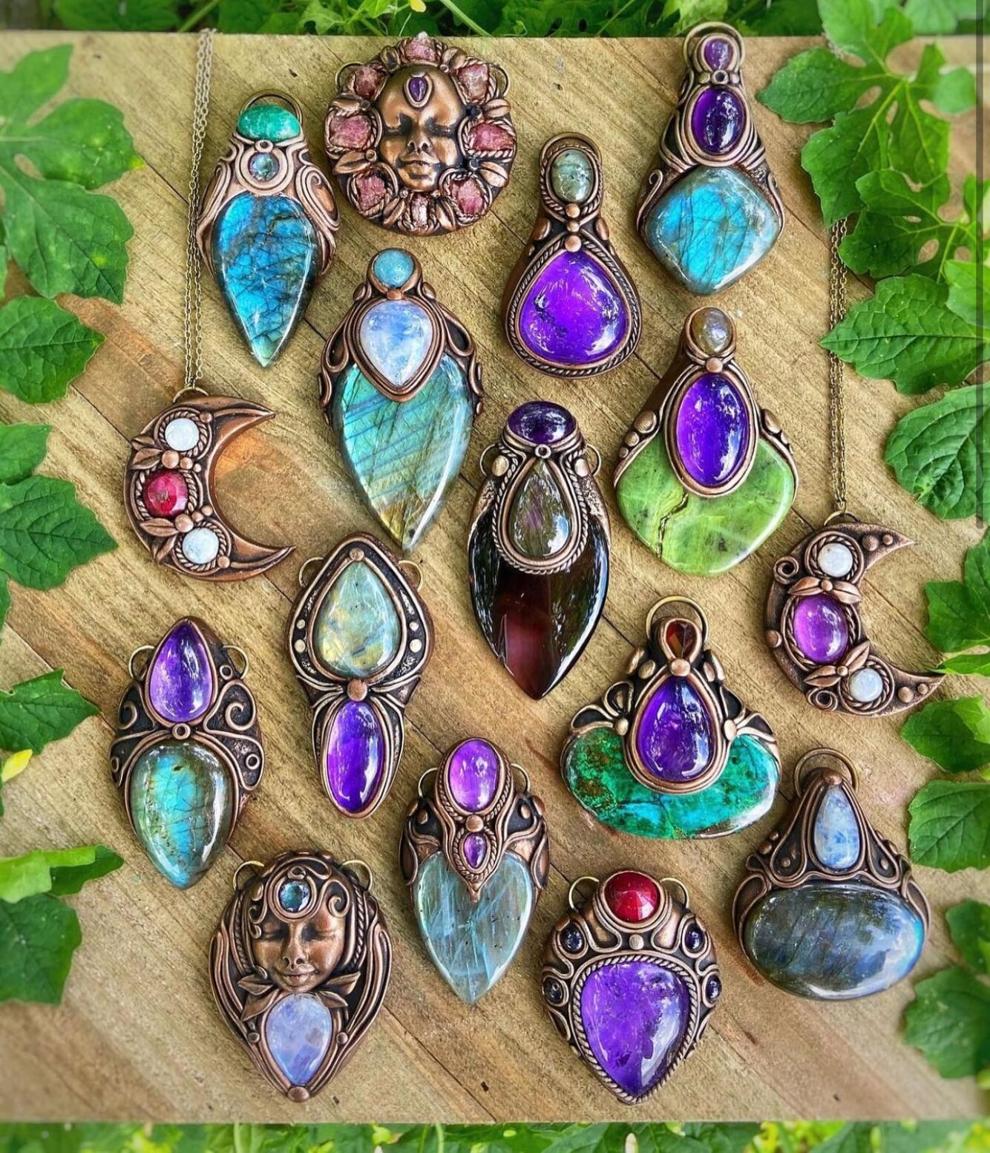 The new store will occupy 1,950 square feet between Hand & Stone and J. Jill with an anticipated opening date of the first week of March.
"We are thrilled to welcome this unique retailer to The Promenade Shops," said Natalia Stezenko, general manager of the shopping center. "Handmade Mystic is part of our new local leasing initiative, that seeks out quality local retailers, service providers, and restaurants to compliment our existing roster of regional and national tenants."
Handmade Mystic began as an online Etsy shop in 2014, and husband and wife owners Andrew and Danyel Harrison opened their first brick-and-mortar store in 2021 at 2 S. Fourth St. in Emmaus.
A second store followed in 2022 at 5 S. Main St., #110, in Doylestown, and customers can still purchase items on Etsy or the business' website, handmademystic.com.
"Crystals are getting so popular, and I feel like people are very interested in taking healing into their own hands and exploring different options," Danyel said. "And I think what sets us apart is our stores offer information on everything."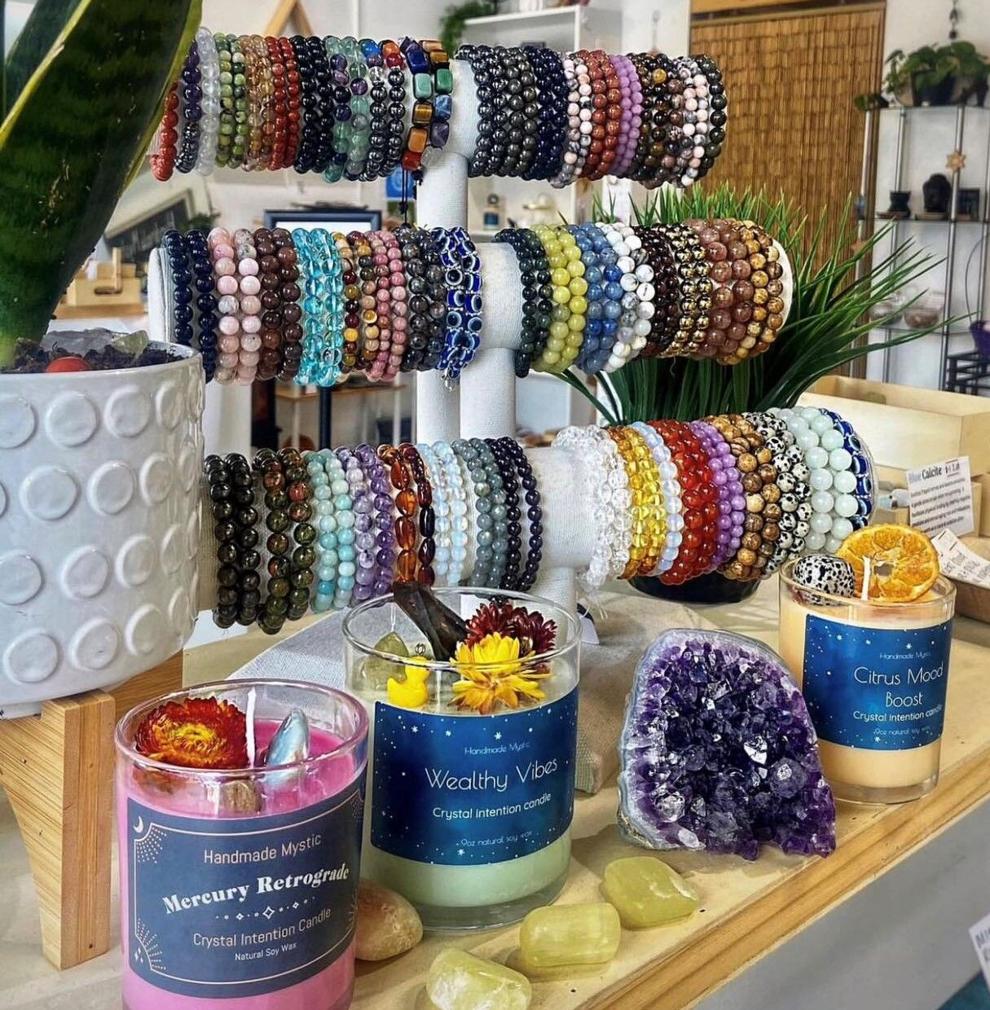 "So, it's not like going into an old-school type of a witchy shop, which is where you used to go to get crystals because they weren't readily available everywhere. That could be a little intimidating because information is not listed, and it may look a little dim and a little scary. We try to aim for a brighter, lighter feel with more information that's available to everyone."
Handmade Mystic carries over 300 different types of crystals and gemstones, and the Harrisons are versed in the healing properties of each one.
Popular selections include amethyst, "which is a beautiful purple color and very good for calming," and clear quartz, "which is considered the master healing stone, amplifying the energy of all other crystals," Danyel said.
The Promenade Shops store will be educational, providing detailed information on all items available.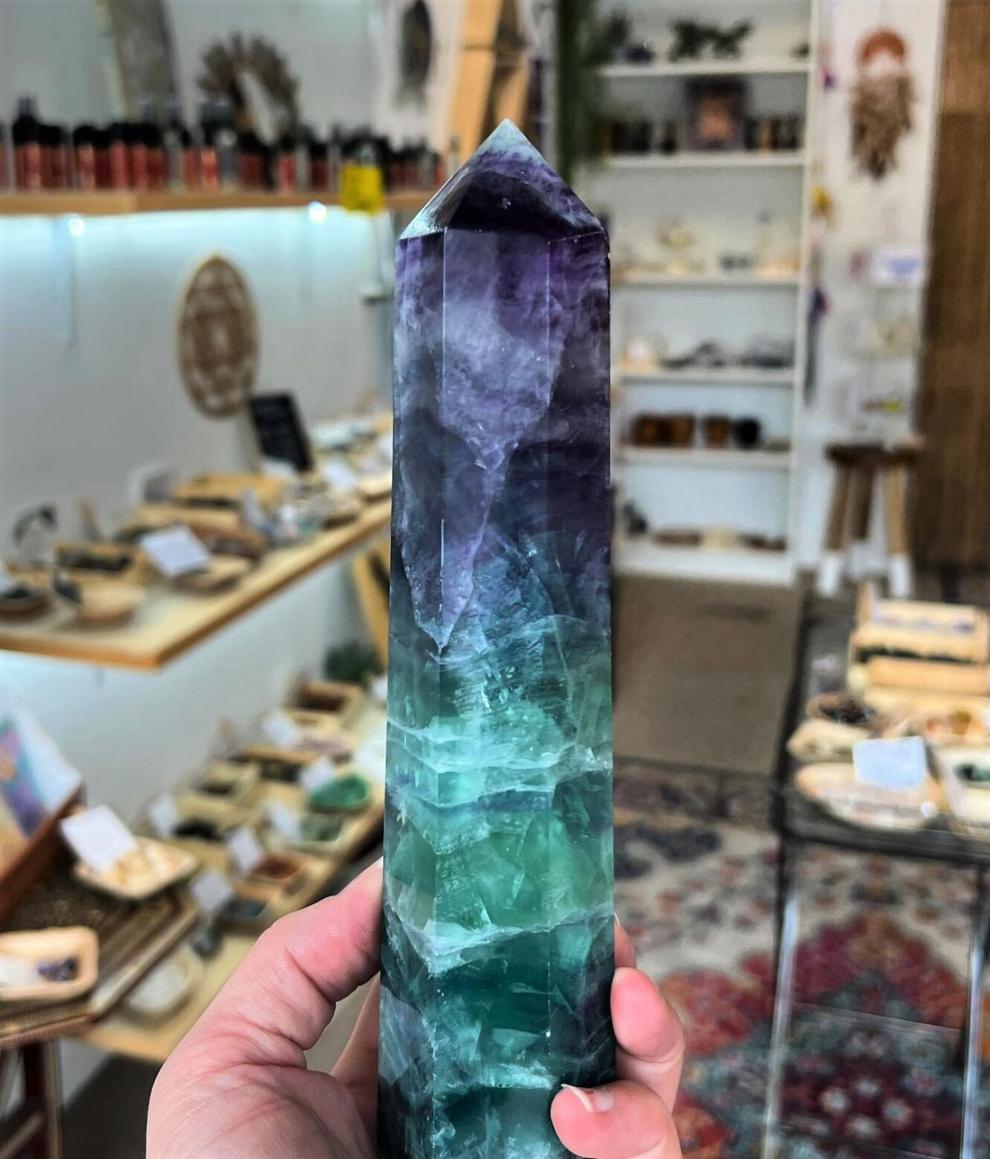 "All of the crystals will be labeled with all of the metaphysical and healing properties because our store is for everyone," Danyel said. "It's for the beginner to the professional."
Danyel, who has been passionate about painting and other art forms since childhood, sells her own polymer clay jewelry, which incorporates healing crystals.
The stores also feature other artisan jewelry, including beaded bracelets and necklaces, along with Bohemian-style home decor and gifts such as wreaths, candles, dreamcatchers and tarot cards. Danyel also does tarot readings.
"We're so excited!" Danyel said of the business' expansion. "I started in the arts as a child, but I've also always been into the metaphysical aspect of things as well. So, I just combined the two at [Handmade Mystic]."
Handmade Mystic is a family business, which each member of the family helping in various capacities, Danyel said.
"We're all involved," she said. "I'm going to be running the Promenade location. My son, Gabriel, runs the Emmaus location, and our daughter, Gwyneth, runs the Doylestown location."
Handmade Mystic's third location is more good news for The Promenade Shops.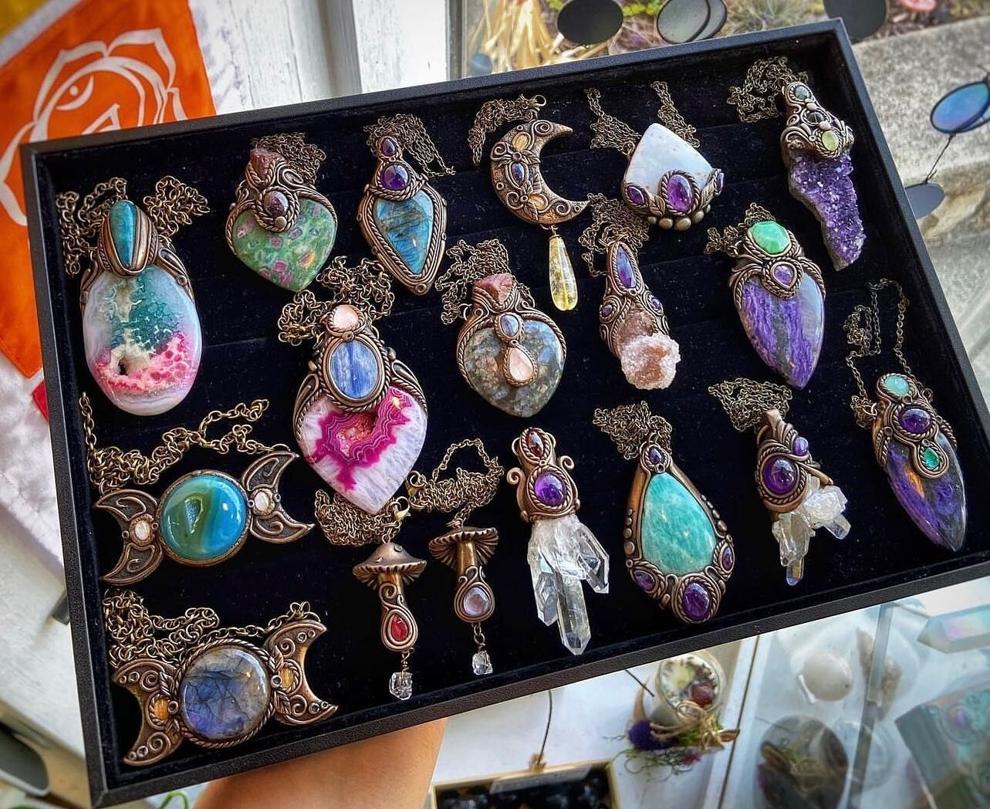 The outdoor shopping center, at 2845 Center Valley Parkway in Upper Saucon Township, earlier this week announced that Turning Point - an award-winning breakfast, lunch and brunch restaurant with more than 20 locations in Pennsylvania, New Jersey and Delaware - is expected to open in the fourth quarter of 2023 near Playa Bowls.
Additionally, Batch Microcreamery, offering ice cream and other chilled treats such as milkshakes, sundaes and floats, is planning to open another area location in the coming months. The business also has outposts at the Trolley Barn Public Market in Quakertown and Shepherd Hills Golf Club in Lower Macungie Township.
The Promenade Shops, which debuted in 2006 with more than 70 tenants, now has around 20 vacant storefronts.
Businesses that have recently left the shopping center include All Weather Selvedge Denim Co. and Evolve Salon & Spa, while new additions include ELITE Salons & Suites and Squishable.