PHILADELPHIA - Bare branches against a gray sky is a look we've become accustomed to this winter. It's just how the outside is these days. On the inside, there are bare feet against the tan sand with lush, green leaves all around.
"We're currently at the Fairmount Park Horticulture Center in West Fairmount Park," said Erin Quigley, the conservancy's special event manager.
Getaway at the Greenhouse in Philadelphia is a popup indoor summer oasis inside a greenhouse at the horticulture center. It's up now through February 16.
It's open every day, and there's a giant pink sandbox to play in. It's referred to as the beach. Shoes and socks are optional.
"It is a greenhouse, so it is really warm," Quigley said, "and with a lot of people, it can obviously get even warmer, but that's kinda the summer feel, right?"
Programming is free. It doesn't cost a thing to park or play.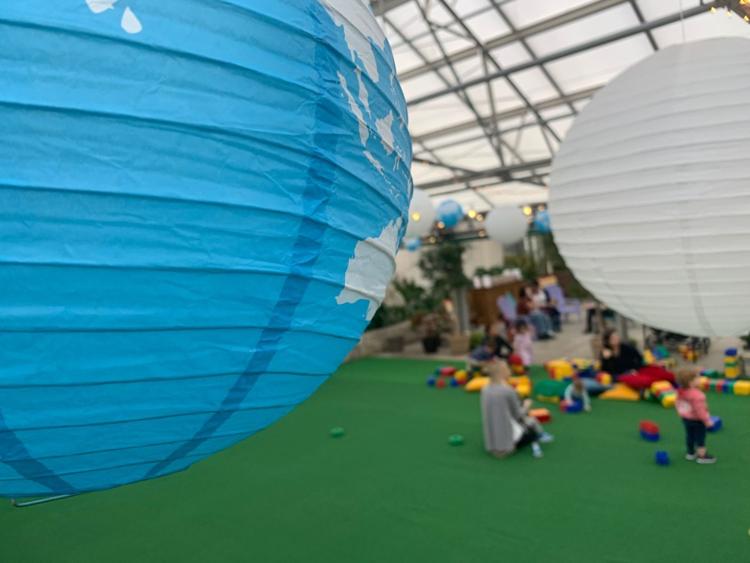 Beyond the beach, you'll find the lawn with giant, over-sized games and room to roam. The campground offers Adirondack chairs for relaxing.
"I think our goal for the Fairmount Parks Conservancy is bringing parks to life, and I think that's kinda like our end goal for people," Quigley added.
Perhaps to give you a new perspective, a view of Earth is what you'll see when you first walk in. Hanging high above, slowly rotating, is a 3-D earth by United Kingdom artist Luke Jerram. It features a NASA image of the Earth's surface, designed to bring on what's called the overview effect, a phrase coined by writer Frank White in 1987.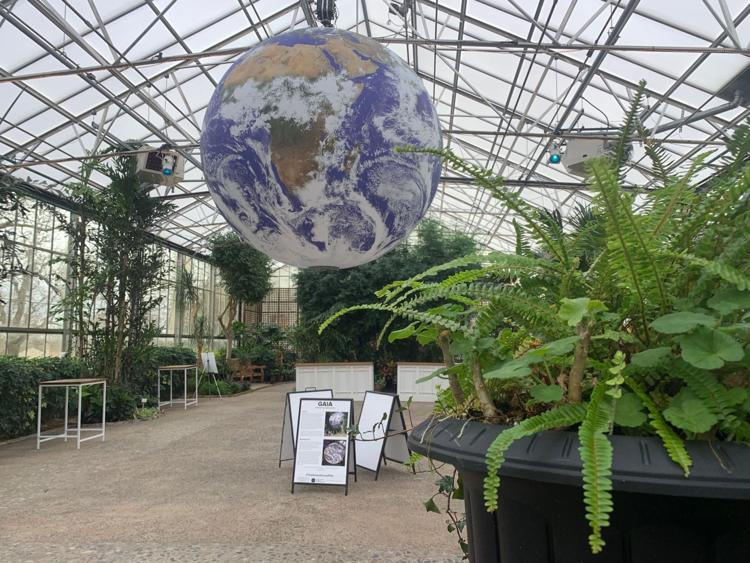 Remember, it is inside a conservancy, and the effect is that feeling astronauts experience when looking at Earth from space. They describe it as a feeling of awe for our planet. During the day, it's a bright spot in the greenhouse jungle. At night, it glows in the dark.
If we were to stand 692 feet away from it, we would see what Earth looks like from the moon. Up close, it's 1.8 million times smaller than real Earth.