SPRING TWP., Pa. - For 32 holiday seasons, the lights have brightened up the nights at Gring's Mill in Spring Township. For a moment, there was a thought that this year would be different, but since 2020 has already been different enough, the county made it happen.
"Right before Halloween, we found out that the commissioners wanted us to do holiday lights, so our staff jumped right in and started working a little shorter time, so we did as much as we could do," said Cathy Wegener, the county's director of parks and recreation. "I've asked our chief head elf what he thinks the number of lights are, and we think somewhere between maybe 30,000 to 40,000 individual lights."
It's a little simpler. There's no live music or Santa, but there are lights, and then came the snow.
"Yes, that always brings out the best," Wegener added.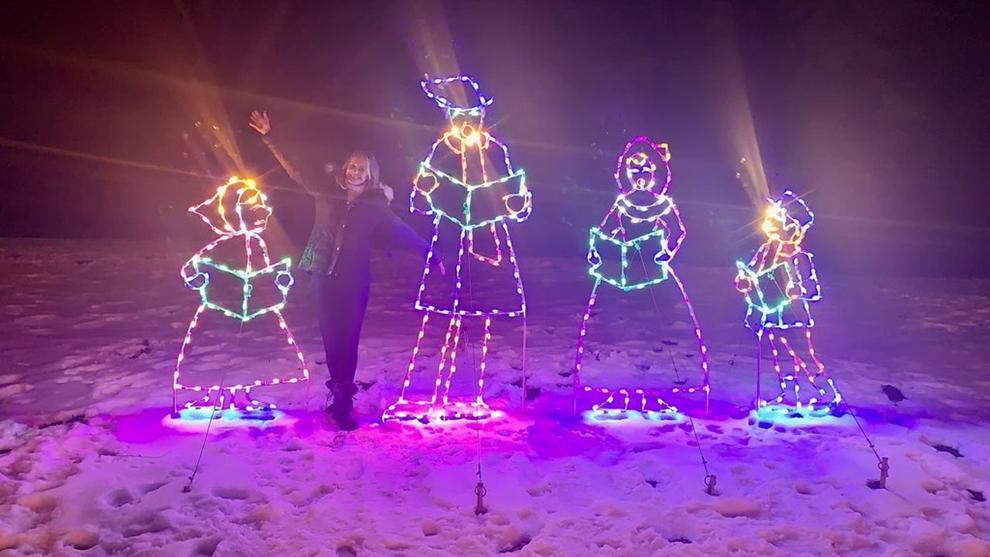 Holiday Lights at Gring's Mill is a family tradition for some, so they put on their masks and came out for this year's walk-through. The Perk Up Truck out of Topton had the hot chocolate.
When the lights are gone, the park will still be there along the Tulpehocken Creek, and wintertime has its own magic.
"If you come out to the park in the wintertime, there's so much you can see without the leaves on the trees," Wegener said.
It's good bird-watching. The Canada geese are always around and pretty easy to spot. There are some resident blue herons, and if you're lucky, you'll catch the bald eagles in flight.
When it's quiet, you might see deer and fox.
The park is open all year long, every day.
It's one of the main trail heads for the Union Canal bicycle and walking trail.
"This year would have been our 50th anniversary, 50th anniversary year," Wegener added.
The celebrations planned to mark those 50 years were canceled, but the sentiment isn't.