PLUMSTEAD TWP., Pa. - The song, "Carol of the Bells," conjures up Christmases past. A Pennsylvania factory is bringing it into the future, while looking back at a past that began in Bucks County.
You'll find the largest handbell company in the world in Plumsteadville, just outside Doylestown. On Mondays and Thursdays, Marlmark opens its doors to visitors.
"We love people to see how it's made," said co-owner Joann Malta.
Joann and her sister, Lora Malta Mohr, grew up around bells. Lora's son, Derek, is now part of the business as well. His grandfather, Jake Malta, is known as the father of handbells.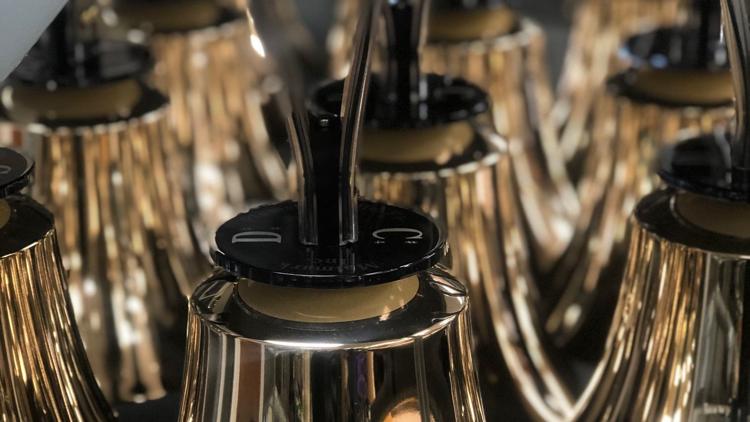 "He was a music lover, though not a musician, and the physics of the bell and creating a nice, pure tonal quality was his main objective," added Joann.
"He was actually pretty much an inventor, so we were surrounded by a lot of different ideas that he had, innovative ideas, not just bells," Lora said.
Jake was tasked with designing the first American-made handbell, which he did not once but twice. When the first company he worked for was sold off, he started his own. He designed and created all new patents, and Malmark, which he began in 1974, now manufactures about 30,000 handbells a year. The largest is the G1, made out of aluminum, one-third of the weight of its bronze counterpart. The highest and smallest is the c9.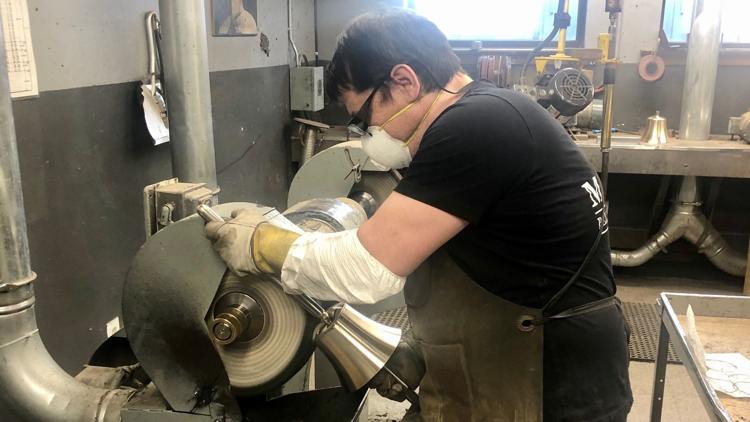 A walk through the factory shows how they're made.
The raw casting is two-thirds thicker than the final product. As bronze is removed by the cutting tool on the lathe, the pitch of the bell is lowered. That's how they begin tuning it.
The tuning happens on the inside. Bells are left a little sharp when they are sent off for a polish.
Four grades of sand paper are used to polish out the manufacturing lines, and then a cloth polishing wheel brings the bronze up to a jeweler's finish. It's then polished by hand.
The clapper is assembled and the handle is added. All the while, the tune has been checked through a scope, but at the end, human ears are needed.
Forty percent of the bells they make are rejected. The bronze is recycled or the bells are turned into gifts.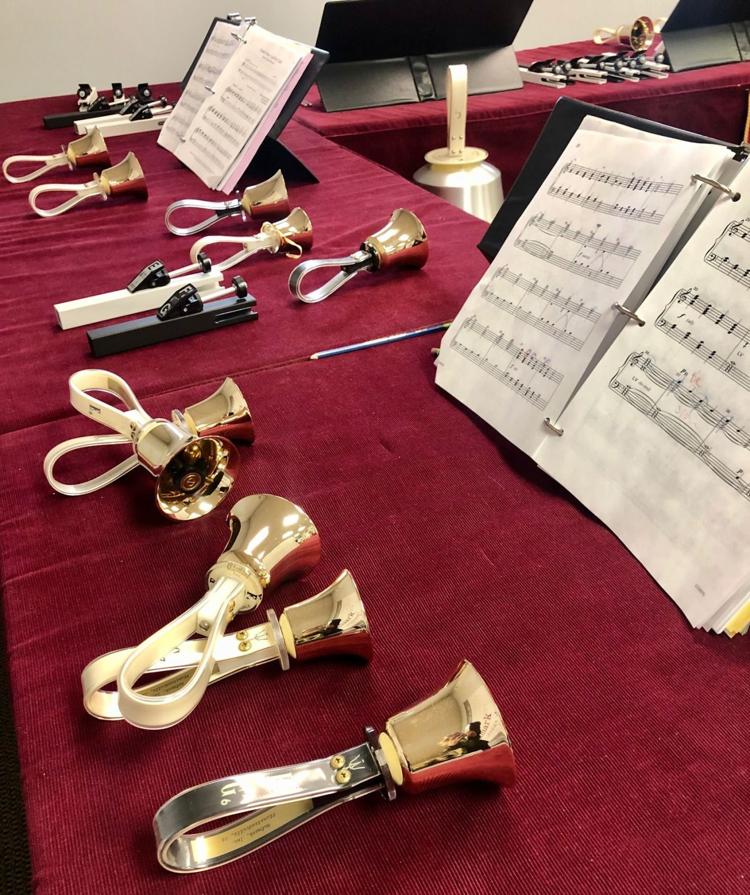 There are 35 employees, most of them craftsman. Some go from machine to the choir room. We caught the Malmark employee bell choir during practice time, some learning to read music for the first time here, using the product they took the care to make and getting to listen to beautiful sounds they've created.