DOYLESTOWN, Pa. - As we wait out the pandemic in the comfort of our homes, there's an urge to see, to experience, and to learn something new.
"I think with all museums, we've had to plunge into the virtual platform headfirst and learn it very quickly and we tried to do our best," said Adrienne Romano, the director of interpretation and innovation at Michener Art Museum.
Doing their best is now not just about what happens inside the Michener Art Museum in Bucks County, but what happens on a digital platform and how they connect with visitors even when the doors are closed.
In 2014, the museum began working with Google Arts & Culture, a nonprofit initiative founded a few years before, as a way to share Michener's collection with the world.
At the time, Michener was one of about 250 partners in the project. Now, more than 2,000 are accessible to anyone, anytime, anywhere.
"So you can really do a deep dive in the arts, and if you're an art lover of any kind, it's a phenomenal experience," Romano added.
Michener has 186 objects from its permanent collection on the Google Arts & Culture platform. Sixty-one are in high-resolution gigapixel technology. The resolution is so high you can almost see dust on the canvas. You can zoom in to a work so closely that it's closer than what you can see with the naked eye.
During our Skype interview, Romano, shared her screen to show us how to navigate our way around Google's platform. 
Type 'Michener Art Museum' and it will take you to the collection. You can sort by popularity, time frame, even color. You can see the piece as a picture and then, if you click on street view, you'll see it in the gallery as though you were there.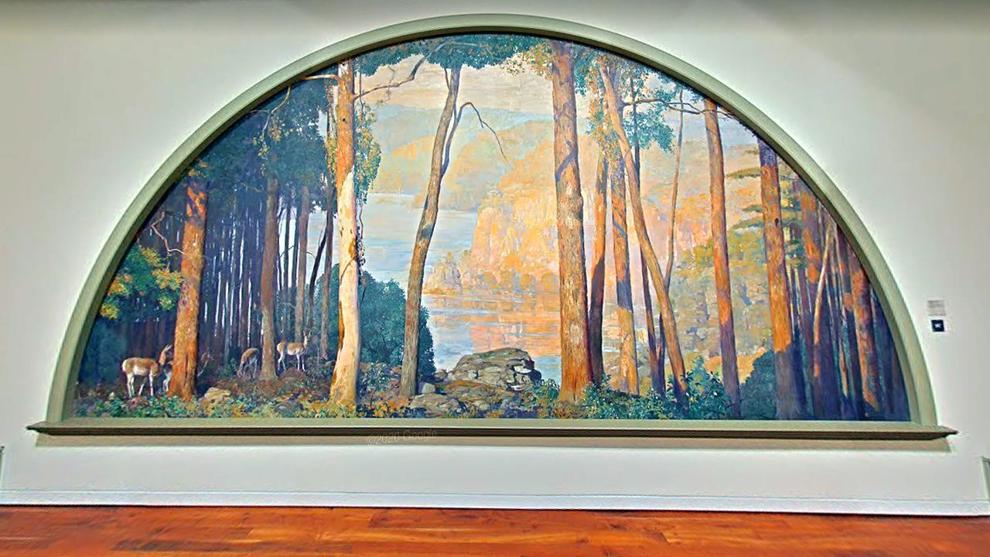 The keystone of Michener's collection is "A Wooded Watershed," a 22-foot-long mural by Daniel Garber. It looks small online, until you see it in street view in the gallery.
Now, just imagine what it looks like in person and then, when the doors reopen, you can.