DOYLESTOWN, Pa. - Before the turkey and after the turkey, football and Thanksgiving just go together, like Lucy and Charlie Brown in the fall classic.
It was 67 years ago this week when folks opened up the paper and, for the first time, saw Lucy pull the football away just as Charlie Brown tried to kick it.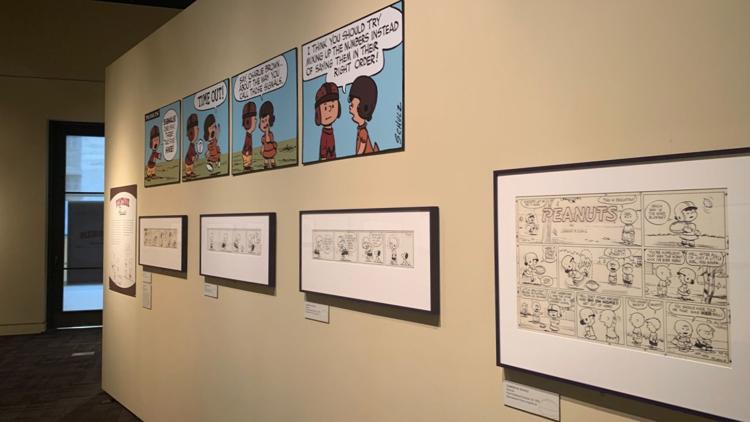 "Pigskin Peanuts" exhibits 50 of Charles Schulz' Sunday and daily strips featuring football. It's a traveling exhibit from the Charles Schulz Museum in California. The Mercer Museum in Doylestown, Bucks County, is the last stop on the tour.
"We've had it scheduled for a number of years, but we wanted to bring it in at a time that people were thinking about football," said Cory Amsler, the museum's vice president of collections and interpretation. "I think one of the things that you pick up here is just how many references to football and just how many strips there actually were pertaining to the sport."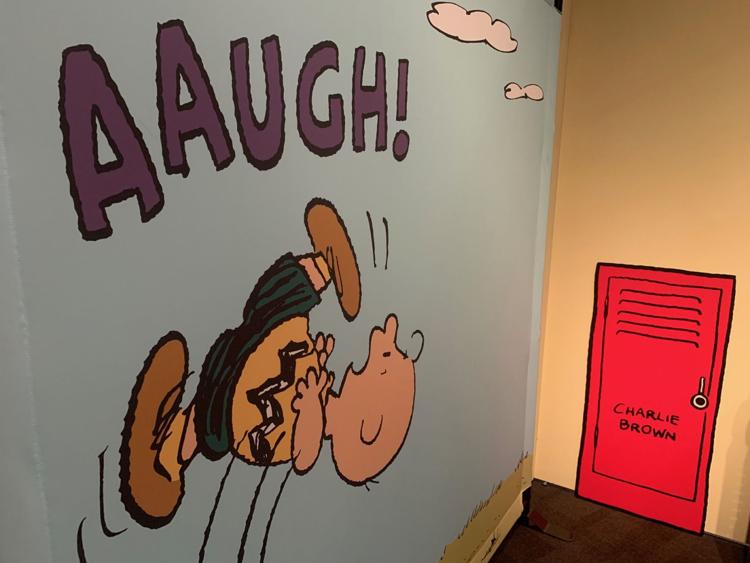 And that it was Charlie Brown's idea for Lucy to hold the ball in the first place.
The exhibit's earliest strip to feature a football is from 1951, and it didn't take long -- just a year or two -- for Charlie Brown to start looking more like the one we know and Snoopy to become almost human.
"There's a lot of comic strips. There's a lot to read here, but it's really engaging, and so what I see is visitors spending a lot of time revisiting these strips, because they are fun, and one sort of leads into another, and it's hard to just read one and seeing what's going to happen next and what's going to happen next," Amsler said.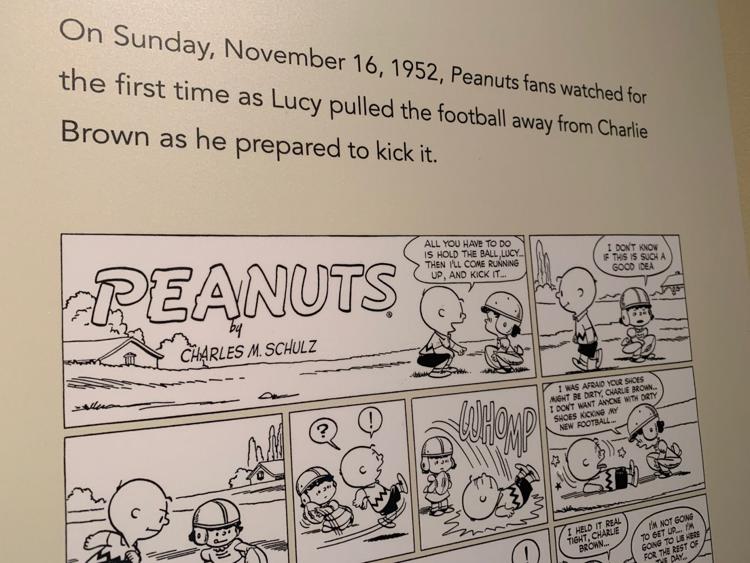 You'll get a glimpse into Schulz's creative process. He would often do pencil sketches on notebook paper. A note on the top of one is from his daughter, Amy. It says, "Dad, this is a funny picture. You should use it."
We also learn he liked to draw things he thought were fun to draw, like the rain. He prided himself on being able to make nice strokes with the point of the pen.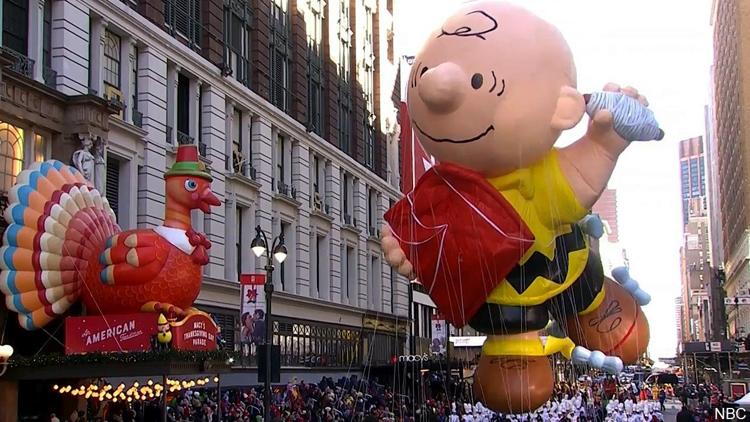 Other cartoonists often paid homage to the creator, and what better honor than to be seen in the sky, marching down Manhattan streets in the Macy's Thanksgiving Day Parade.
Peanuts strips reflect the times we were living in, and sometimes, they were just a little ahead like, those featuring standout athlete Peppermint Patty. She had a memorable tackle.