HARRISBURG, Pa. - Silver fox rabbits are known for their even, silver streaks, which show up shortly after they are born. Ozzy, sporting a gray that doesn't come with old age, is making a name for himself at the Pennsylvania Farm Show in Harrisburg. He's taking home the title of "best opposite breed."
"He was named after Ozzy Ozbourne. I like that kind of music." revealed 17-year-old Jacob Bell of Hummelstown, Dauphin County.
Jacob has been attending the farm show for as long as he can remember. He's a part of rabbit royalty.
"I was the king, the prince and the duke of both nationals and states, which is kinda like a job, except you don't get paid," Bell said.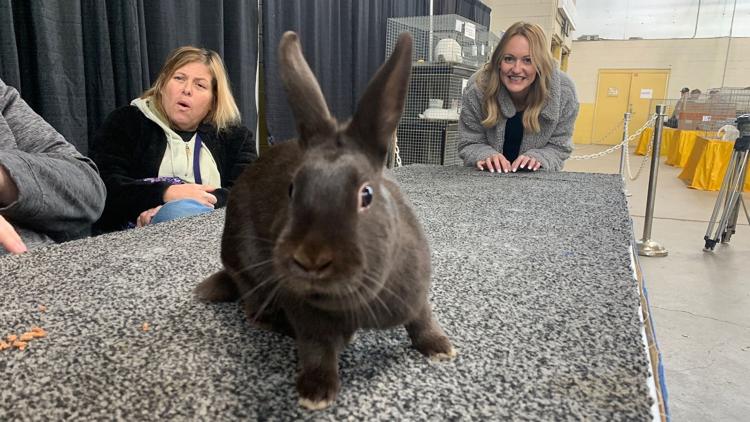 Rabbit King is a coveted honor in the rabbit community and a way for teens to promote the rabbit industry.
Jacob grew up raising goats, chickens, guinea pigs and rabbits on a farm in New Jersey.
"They are very good as pets because they are very friendly breed," Bell explained. "Silver fox are the only ones with what's called standing fur, so when you stroke it like this, it stays standing up."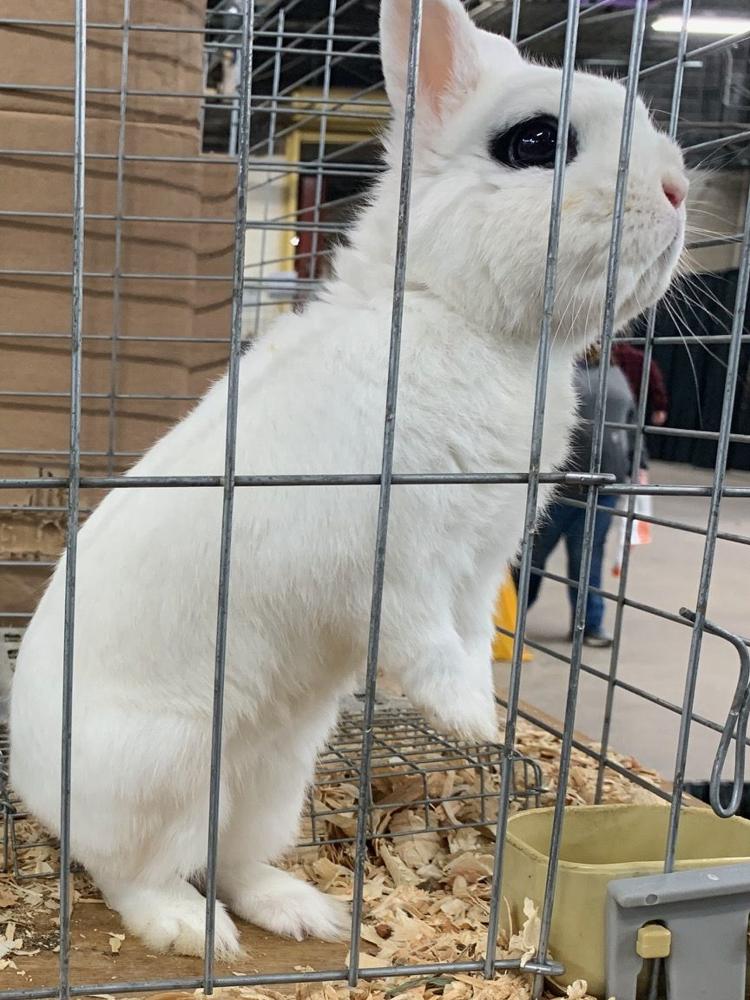 You can keep pet rabbits indoors or out, and like a cat, they can learn to use a litter box. They eat pellets based on alfalfa, and some like hay, but contrary to popular belief, they don't need to munch on lots of carrots.
Rabbits made their first farm show appearance in 1985. There are 49 nationally recognized breeds. You can see 48 of the 49 at the Pennsylvania Farm Show.
To find them -- there are 6,000 animals there -- head to East Hall and listen for the chickens. The bunnies, about 350 of them, are right next door.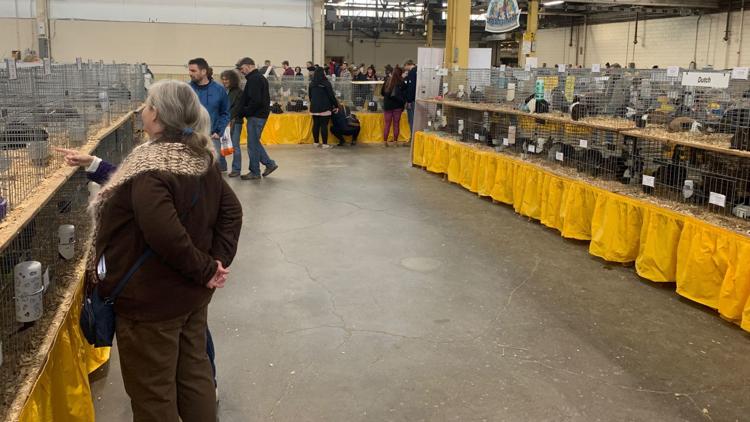 "Little kids come up and pet and they smile and their eyes get bright, and it's just very cool," Bell said.
The Pennsylvania Farm Show runs through Saturday. Admission is free, but there is a charge for parking in any one of the farm show lots.