READING, Pa. - When you get to the top of the stairs, you step right through and into the pages of a book. "Storyland: A Trip Through Childhood Favorites" opened this month at the Reading Public Museum.
It's a traveling exhibit from the Minneapolis Children's Museum, and it lets you jump into the pages of some of your favorite childhood stories.
"Almost every one of the books is one that you pick up on right away," said Coleen Mikucki, the museum's manager of STEM education.
Like "Where's Spot" by Eric Hill. It follows a mama dog looking for her lost pup. It's one of seven stories you know that comes alive.
Each book has its own pod, and each pod has a special place for the physical book so you can sit and read it.
A part of the book is in 3D, like the coconut tree in "Chicka Chicka Boom Boom" by Bill Martin Jr. and John Archambault.
"The coolest part out of all of this is we actually have a conveyor belt over here," Mikucki said.
That takes the upper-case and lower-case letters up and drops them at the bottom so you can do it all over again.
Cleaning during the COVID-19 pandemic is a priority. There's a lot of touching and handling with the exhibit, so museum staff said everything gets wiped down several times a day.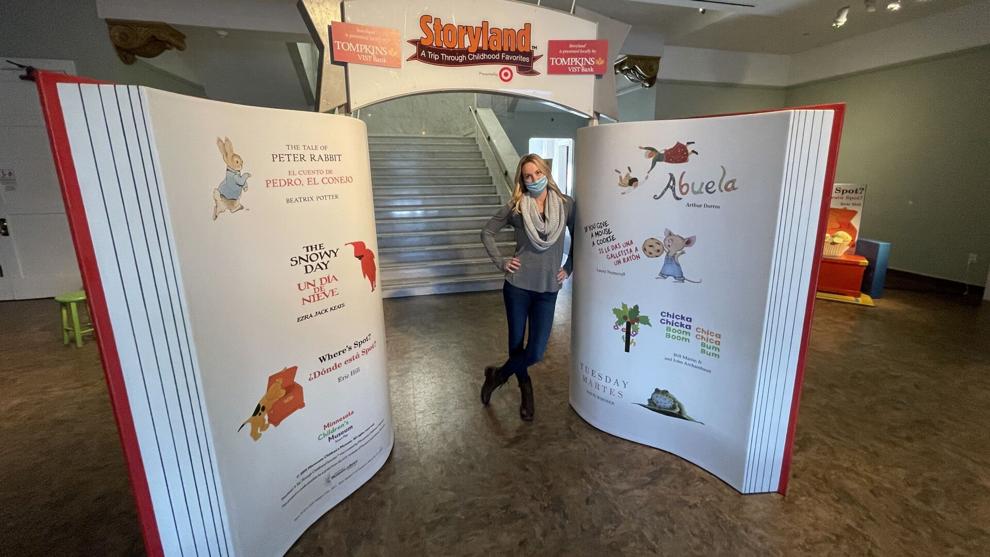 Back to the books, and "The Snowy Day" by Ezra Jack Keats.
"You can see Peter looking out his window and seeing all of the snow," Mikucki added, "and then the books for this one are hidden right under his bed."
"If You Give a Mouse a Cookie" by Laura Numeroff is there, and so is "Abuela" by Arthur Dorros. Set in New York City, the book is about the adventures of a little girl and her grandmother.
"You're always going to be reading that the sooner that they start to enjoy it, the better off you are," Mikucki said.