GUILFORD TWP., Pa. - When you turn onto Potato Roll Lane, off Route 316 in Franklin County, you can smell it before you see it.
"It has that aroma, that warmth and that feel of grandma and home, and I think that is always attached to bread," said Julie Martin, the social media manager for Martin's Famous Pastry Shoppe Inc.
It's being made right next door. Potato Roll Lane leads to the Martin's Famous Pastry Shoppe complex in Guilford Township, just outside Chambersburg.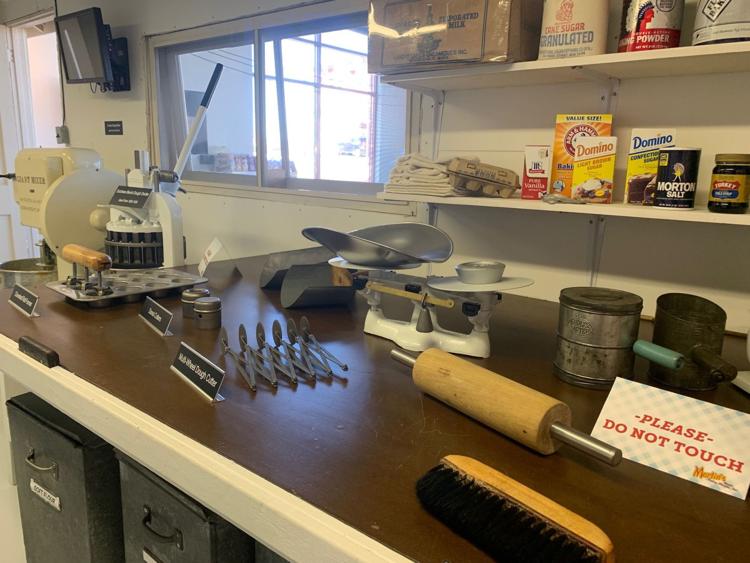 Seven years ago, the company opened the Golden Roll: Martin's Visitor Center right next to the bakery. It's where we met Julie Martin, who grew up in the bread business.
"At that time, we made doughnuts, so we would be able to go back in the back and watch the doughnuts come down and catch them," Martin recalled. "When we were kids, it was just part of going to visit dad."
"Dad" is Jim Martin.
You can't tour the bakery or see inside, so that's where the center comes in. It's the only place to see some video of what it looks like, and it's where you'll hear the story of how it all began. It started with Jim's parents in 1955.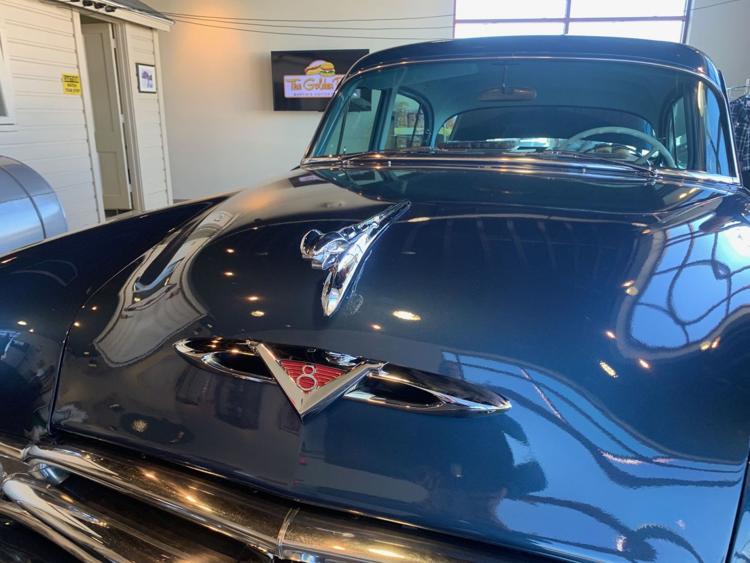 Lois and Lloyd Martin would load up their 1954 Dodge Coronet and sell their fresh pastries and bread at local farmers markets. It was Lois' mother who first worked on that famous potato roll recipe. A personal chef she worked with when she was a cleaning lady showed her how to make clover leaf potato rolls. She combined that lesson with her great aunt's recipe, and over the years, the Martins put their own spin on it.
They baked inside an old one-car garage, which sits inside the visitor center now. The building is original.
"This is actual sidewalk that my dad was on as a child," Martin said. "He'll say, 'Oh, I used to play marbles on that sidewalk, you know.'"
The oven could bake up to 48 loaves of bread at a time. They used every inch, and when they ran out of room, they went up, putting boards on the rafters near the ceiling to cool bread.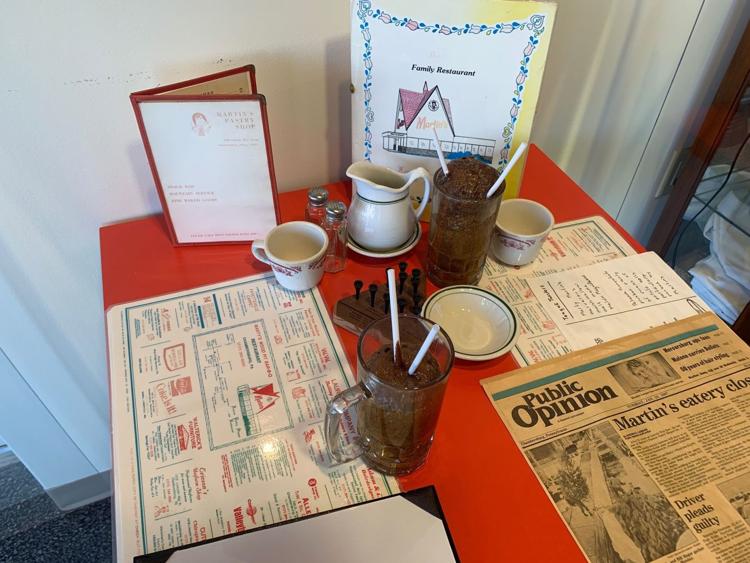 When they outgrew it, they opened Martin's Family Restaurant, and then by 1978, the place where they are now.
There's Lloyd and Lois' old desk and financial ledgers, which show that even in the beginning there was a focus on charity, and you get the idea that through all the hard work of building a business, there was joy.
"I hope they feel inspired when they leave, and just to be inspired that here in America, this happened," Martin said.