Book-lovers of all ages will meet 200 authors during readings, on-stage interviews, musical slide-shows, panel discussions, open mics and receptions that take place at the inaugural Easton Book Festival, starting Friday and continuing through Sunday.
The event, which includes an appearance by Benjamin Franklin (actor Christopher Black) and a program on weather by a renowned journalist, in 30 venues across downtown Easton, in the city's west ward, and on Phillipsburg's Main Street.
Venues include museums, theaters, schools, galleries, churches and libraries, including State Theatre, Sigal Museum, Connexions Gallery, Nurture Nature Center and Easton Public Market.
Ten authors will also provide programs for students at 10 Easton area schools and preschools prior to the festival.
The Greater Lehigh Valley Writers Group will present workshops, teaching writing skills at Northampton Community College's South Third Street campus.
Puppetry artists from Yippee Skippy Puppet Theater and Big Nazo Creature Creations will offer workshops at Easton Area Community Center, and march in the October 25th Easton Out Loud and October 27th Easton-Philipsburg Halloween parades. Game designers will teach storytelling and world-building at The Game Gallery and self-published authors will present and sell their books at a vendor expo.
Sigal Museum at 342 Northampton Street will present a series of panel discussions Saturday, including "Responsible Journalism in the Age of Fake News" at 10:30 a.m. and "Immigrants and Refugees - The American Experience," featuring Franklin, who was concerned about immigration, at noon Saturday.
On Sunday, Nurture Nature Center will present Andrew Revkin, one of America's most experienced journalists focused on environmental and human sustainability, will give a presentation drawing on his three decades on the climate beat as a reporter.
Hours are 11 a.m. to midnight Friday; 9:30 a.m. to 10 p.m. Saturday, and noon to 5 p.m. Sunday.
A full schedule is at eastonbookfestival.com.
Most programs will be free of charge.
Costumed opera singing in Reading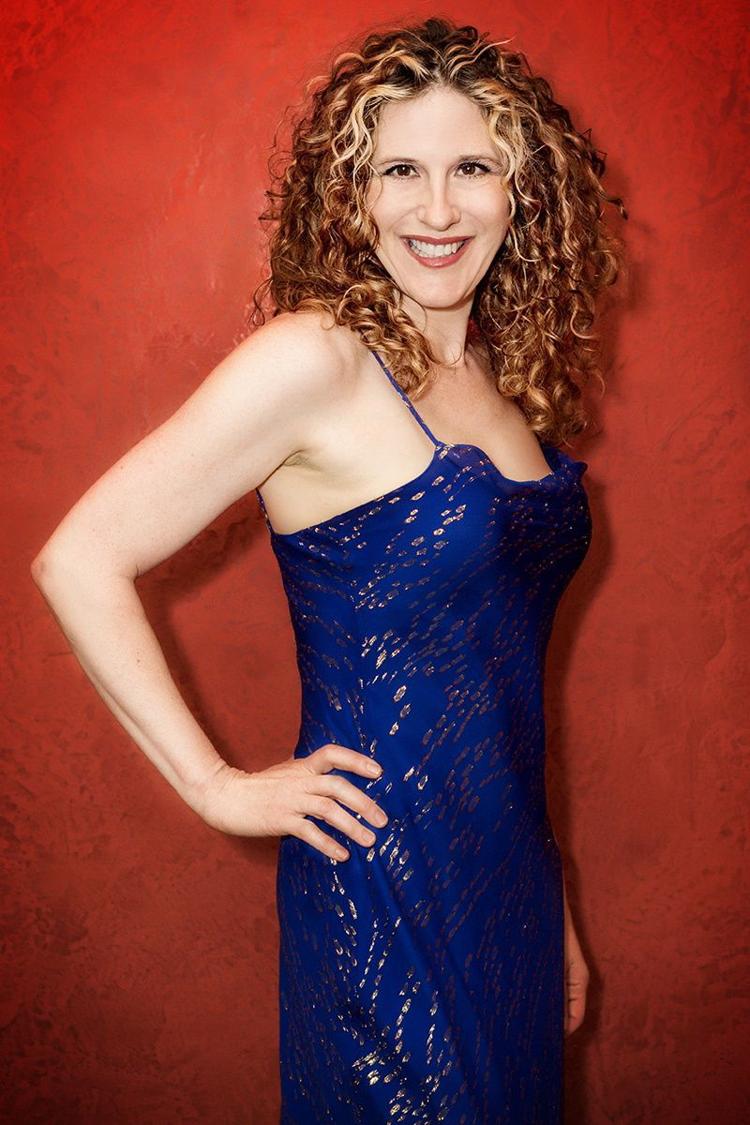 Looking for something spooky yet cultured to do this Halloween? Why not enjoy costumed strolling opera singers from Berks County's Berks Opera Company whilst feasting on a three course Italian dinner.
Join Berks Opera Company for its fall Opera Night on October 31 at Judy's on Cherry in Reading.
From 6-9 p.m., Berks Opera singers perform classics while you dine. The costumed guest singers are Kevin Durkin, baritone, Lyle Ingram, tenor and Tamara Black, soprano.
A prix fixe menu of Italian specialties will be served for $35.95 per person, with wine pairing for an additional charge for a spooky and romantic occasion with costumes encouraged.
Reservations fill up quickly. Call Judy's on Cherry at 610-374-8511. Judy's on Cherry is at 332 Cherry Street.
For more information go to berksopera.org.
Muhlenberg stages 'Into the Woods'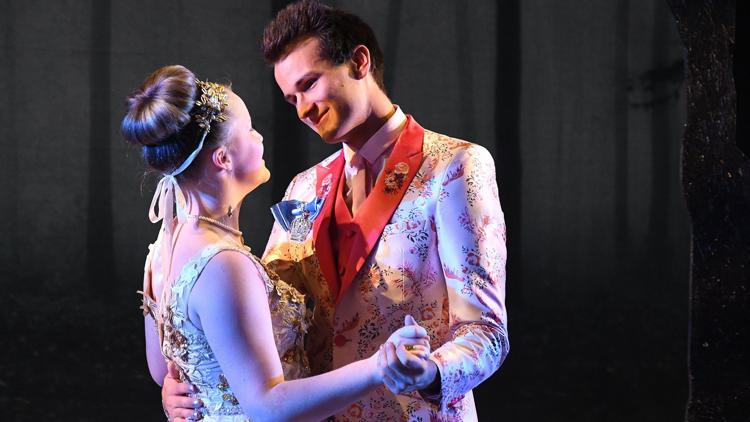 "Into the Woods," Stephen Sondheim and James Lapine's Tony Award-winning musical fairy tale comes to the stage of Muhlenberg's Empie Theatre October 25 to November 3.
A book by Lapine and score and lyrics by Sondheim darkly weave together the plots of several Brothers Grimm favorites, including Little Red Riding Hood, Rapunzel, Jack and the Beanstalk, and Cinderella. Muhlenberg College Theatre and Dance presents this complex, vocally challenging, and multilayered score accompanied by a 15- piece professional orchestra.
The story starts with a wish when the Baker and his Wife wish for a child; Cinderella wishes to attend the King's Festival and Jack wishes his cow would give milk. When the Baker and his Wife learn that a Witch's spell is to blame for their troubles, they set off on a journey to break the curse. All the characters get their wish , for a time. But as they soon learn, a wish granted is no guarantee of happiness.
"It shows the darker consequences of people pursuing what they want, no matter the cost to other people," director Beth Schachter said. "It's a piece about people who lie a lot to get what they want and how they haven't foreseen the results of those lies."
The production's cast said the show's greatest challenges come from Sondheim's complex and difficult vocal score.
Caden Fraser, who plays the Baker, says the cast has been working hard to master the score's challenges.
As a composer and lyricist, Sondheim has contributed his talents to half a century of award-winning musicals, dating back to 1961's "West Side Story." His best-known works include "Sweeney Todd," "Company," and "A Funny Thing Happened on the Way to the Forum." Sondheim is the winner of more Tony Awards than any other composer in history and in 2008, he won a Tony Award for Lifetime Achievement.
Scenic design by Bryce Cutler features 20-foot-tall trees move along with the cast as they progress deeper into the woods. Places and paths appear out of nowhere, and just as quickly disappear.
Performances are 8 p.m. Thursday, Friday and Saturday; 2 p.m. Sundays and Nov. 2., Oct. 25 through Nov. 2, in Empie Theatre, Baker Center for the Arts, Muhlenberg College, 2400 West Chew St., Allentown.
Tickets are $22 for adults and $8 for students.
For information, call 484-664-3333, or go to muhlenberg.edu/theatre.
American premiere of 'The Coronation of King George II'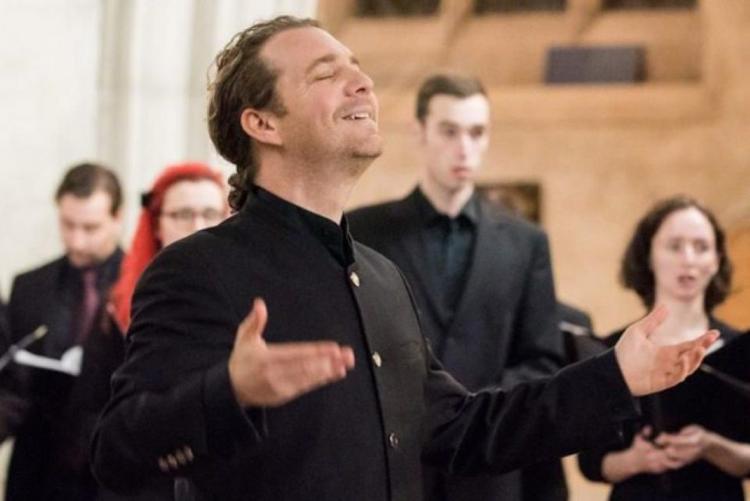 Anglophiles won't want to miss the American premiere of "The Coronation of King George II," a theatrical and musical recreation of the crowning of the British king in 1727 in London's Westminster Abbey at 3 p.m. on Saturday at St. John's Lutheran Church in Allentown.
The Bach Choir of Bethlehem's gala concert promises to be an afternoon of pomp and pageantry, complete with the robed archbishop of Canterbury to the costumed king-in-waiting, presented by Canada's Theatre of Early Music.
The ensemble is led by Daniel Taylor, a frequent Bach soloist and an internationally recognized countertenor. Taylor also is artistic director of the choir and orchestra of the Theatre of Early Music which perform the coronation.
Taylor said he was inspired to put together the program because of the traditional importance of royalty in composer's lives.
The program includes preparation, procession, litany, anointing, crowning and recession.
Taylor also has included music from the Renaissance to the Baroque to present-day compositions, such as John Tavener's "O Lord, the maker of all things."
Audience members will be expected to call out "God save the king!" and sing along with hymns, like Charles Hubert Hastings Parry's "Jerusalem," considered Parry's unofficial anthem of England.
"'Jerusalem' was voted the most popular hymn in the world and is a great tune," Taylor said.
There also is community involvement, with 20 members of the Bach Choir joining in the singing and Touchstone Theatre co-founder Bill George portraying the archbishop.
Other music includes Parry's "I Was Glad," Henry Purcell's "Remember Not, Lord" and "Hear my Prayer, Oh Lord," Orlando Gibbons' "Drop, drop slow tears," Giovanni Palestrina's "Jesu, Rex admirabilis," and Handel's "The King Shall Rejoice."
Concert tickets are $40 for adults and $9 students.
The concert is followed by a fundraiser gala that includes cocktails, a silent auction and gourmet dinner at 5 p.m. at Lehigh Country Club. Tickets for the gala are $250. For tickets, call 610-866-4382 ext. 113 or 110.
For information, go to bach.org.
Ballet Hispánico presents all-female program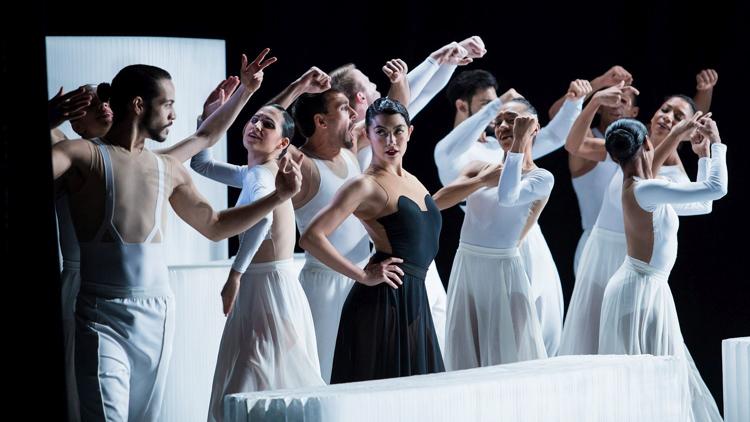 Williams Center for the Arts presents the New York-based Ballet Hispánico which returns to Easton with a program of soulful dance by women choreographers at 7 p.m. Friday.
Founded in 1970, the company combined powerful ballet technique, colloquial form, and contemporary dance to deliver modern ideas with beauty and impact.
Under the visionary leadership of Eduardo Vilaro, Ballet Hispánico performs an eclectic repertory by choreographers who fuse Latin movement with classical and contemporary techniques, creating a new style of concert dance in which theatricality and passion propel every move.
This program, features works by women choreographers, including Michelle Manzanales' "Con Brazos Abiertos" (2017), a nostalgic, frank, and humorous take on growing up Mexican American in the United States, set to music that ranges from Julio Iglesias to rock en español; a "first look" at a new work that will receive its world premiere at the Apollo Theater in November entitled "Tiburones" by Annabelle Lopez Ochoa that reimagines the world of West Side Story's street gang, The Sharks, through non–gender-specific roles and a modern prism of gender fluidity; and "3. Catorce Dieciséis" (2017) by Tania Pérez-Salas, set to music by the Baroque masters Antonio Vivaldi, Marin Marais, Girolamo Frescobaldi, Francois Couperin, and Giovanni Batista Pergolesi. Representing a multitude of nationalities, the racially diverse dancers of Ballet Hispánico hail from Cuba, Puerto Rico, Italy, Mexico, Spain, Brazil, and the United States, forming an assembly whose expression shows what it is to be Latino in the modern world.
Join the artists for a free pre-performance talk at 6 p.m. in Room 108.
Williams Center for the Arts is at 317 Hamilton Street, at High Street, Easton.
Tickets are $27 for adults and $6 for students.
For information, call 610-330-5009, or go to williamscenter.lafayette.edu.
'Frankenstein' in Salford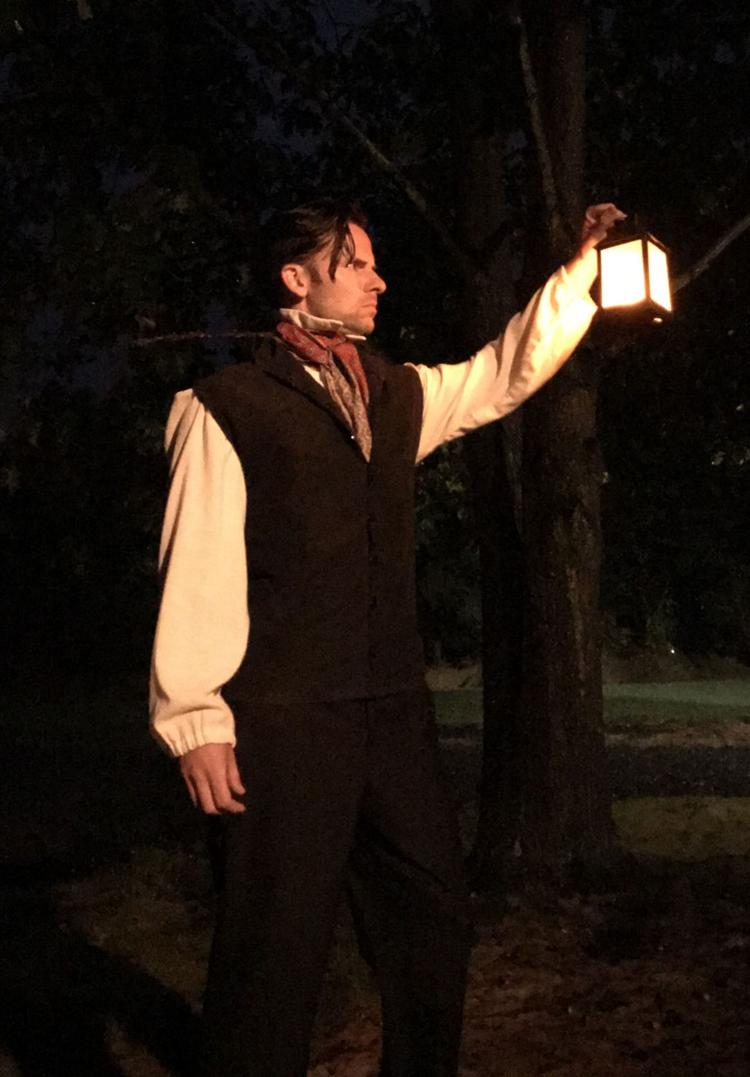 A faithful adaptation of the original novel by Mary Shelley, DCP Theatre's "Frankenstein" tells the story of Victor Frankenstein and his obsession with the re-animation of the human body. Frankenstein's experiment is successful, and the power which he yields is great, but it doesn't take long before he realizes the terrible consequences of his arrogant actions. His creature, which first brought a brilliant new perception of life, is only capable of devastating the lives around him.
The cast includes John Bell as Victor Frankenstein; Cameron Purdy as the Creature; David Williams as Hans Metz; Brandon Pascucci as Peter Schmidt; Noah Baliles as Henry Clerval; Carly Nuneviller as Elizabeth Lavenza; Brennan Sibel as William Frankenstein; Katherine Henry as Justine Moritz; Michael Romito as Lionel Mueller; Linda Walsh as Frau Mueller; Mark Henry as Alphonse Frankenstein and Patrick Gallagher as DeLacey. The production is directed by Geoff Yaroschak.
This production includes strobe lights, fog, gunshots and violent scenes that may be uncomfortable for some audience members.
Opening weekend will features a wine and cheese director's reception.
Performances are 8 p.m. October 25-26, 31, November 1-2, 7-9; 2 p.m. October 27 and November 3, at DCP Theatre, 795 Ridge Road, Salford Township, Montgomery County.
Tickets are $18 for adults and $16 for children under age 15 and seniors.
For information call 215-234-0966, or go to dcptheatre.com.
'Nosferatu' at Symphony Hall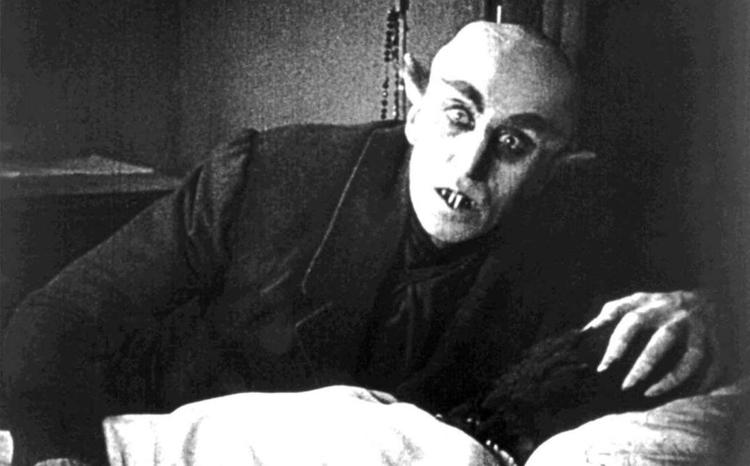 Just in time for Halloween, "Nosferaru," the original vampire film, comes to Miller Symphony Hall in Allentown at 7:30 p.m. on Saturday.
Join the Allentown Band as it plays an original score composed by one of its own, to accompany the classic silent film that introduced the concept of a vampire inspired by Bram Stoker's gothic horror novel "Dracula."
Universally recognized as one of the greatest horror movies ever made, this 1922 German silent film brings Count Orlok, a terrifying vampire to the big screen, remastered in high definition.
It is the second year that the oldest civilian concert band in the United States has accompanied silent films at Miller Symphony Hall
Last year, the band played for "The Phantom of the Opera," and this year returned with two films this fall – Buster Keaton's "The General" and "Nosferatu."
For the first two, conductor Ronald Demkee had the 32-member band play existing music that seemed to match the action. But for "Nosferatu" Demkee was excited when the band's principal clarinet player Stephen Reisteter asked if he could compose an original score for the one hour 35-minute film.
Reisteter also plays with Allentown Symphony Orchestra. His published compositions and arrangements have been played worldwide by such ensembles as the Philadelphia Orchestra, Danish Concert Band, Amherst Saxophone Quartet and Michigan Philharmonic Orchestra.
Tickets for the performance are $20 for adults and $10 for students.
For information, call 610-432-6715 or go to millersymphonyhall.org.
Oktoberfest with the Allentown Band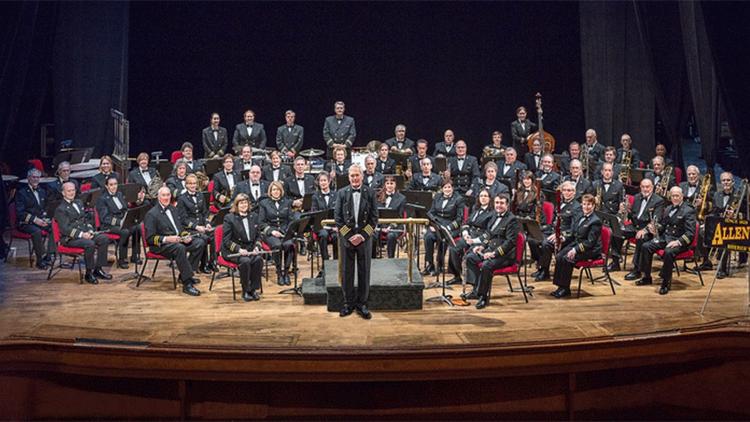 A day after performing at Miller Symphony Hall, the Allentown Band will give a concert of German music as part of an Oktoberfest celebration at Christ Evangelical Lutheran Church in Allentown.
The band will perform a free concert at 3 p.m. at the church at 13th and Hamilton streets, with a festive Oktoberfest of German food, music and a basket raffle following at 5 p.m.
One of the highlights is Stefan Xhori performing the violin solo on the second and third movements of Johannes Brahms' "Violin Concerto in D."
Xhori is the assistant concertmaster of Allentown Symphony Orchestra and the piece has been arranged by the bands principal clarinet player Stephen Reisteter. Xhori also will perform on Brahms' "Hungarian Dance No. 5."
The concert also will spotlight Michael Krenz, Christ Church's organist and director of music.
Krenz will play the church's organ on Elsa's Procession to the Cathedral from Richard Wagner's "Lohengrin" and Charles Marie Widor's "Toccata from Symphony No. 5."
Reisteter also will play the clarinet solo on his own arrangement of "Sinfonia from Cantata 29" by Johannes Sebastian Bach.
The band also will pay the "Egmont Overture" by Ludwig von Beethoven and "Radetsky March" by Johann Strauss Jr.
One of the band's final numbers will be in memory of three Allentown Band members who have recently died.
The piece is "Allerseelen (All Souls Day)" by Richard Strauss. Being honored are Glenn Kressley, William C. Curnow III, and George Kirchner.
After the concert, audience members can stay for the church's Oktoberfest fundraiser from 5 to 7:30 p.m., which will benefit the Restored for Christ Building Fund to renovate the church's 80-year-old education building.
The event will feature German specialties, homemade cakes, pies, cupcakes, and cookies, beverages and a silent auction and basket raffle. There also will be dancing with Barbara Wentling playing music as DJ.
Admission for the Oktoberfest is $25 donation, which includes food, two beverage tickets and 20 raffle tickets and $15 donation, which includes food and two complementary beverage tickets.
Additional raffle tickets can be purchased.
For information on the concert, go to allentownband.com and for the Oktoberfest, go to christ-atown.org.