Editor's note: Due to public safety concerns, Bethlehem Mayor Robert Donchez and emergency management personnel have made the decision to cancel the Parade of Shamrocks. More information is available at celticfest.org
In addition, with any of the events listed below, please visit the event's website for any schedule changes or cancellations.
***
West Reading is turning Penn Avenue green when its monthly 2nd Friday celebrates the beginning of St. Patrick's Day events.
Fleet Feet is kicking off Friday morning with its monthly "Doughnut Dash." Festivities will continue that evening, with the seventh annual St. Paddy's Pub Run, a fun run that ends with a free beer at West Reading Tavern. Sign up in store at Fleet Feet, 705 Penn Avenue.
Friday afternoon is a great time to stroll the avenue and pre-order macaroons, cookies and "Irish Potatoes" from The Well Dressed Cake, Ady Cakes and Zipf's Candies by Sweet Surprises.
On Saturday, Sweet Ride Ice Cream, 542 Penn Avenue, will host "Ice Cream for Breakfast" until noon, featuring St. Patrick's Day specials. West Reading Tavern, 606 Penn Avenue, will feature Irish classics all Saturday, featuring live bagpipe music and a free mashed potato bar from 2 until 4 p.m. Betulas Botanica, 412 Penn Avenue, will host Reflexology by Gabi until 3:15 p.m. Saturday and Winedown's monthly brunch series is 10:30 a.m. to 2 p.m. Sunday at 622 Penn Avenue.
For information, go to VisitWestReading.org.
Danú's traditional Irish music in Reading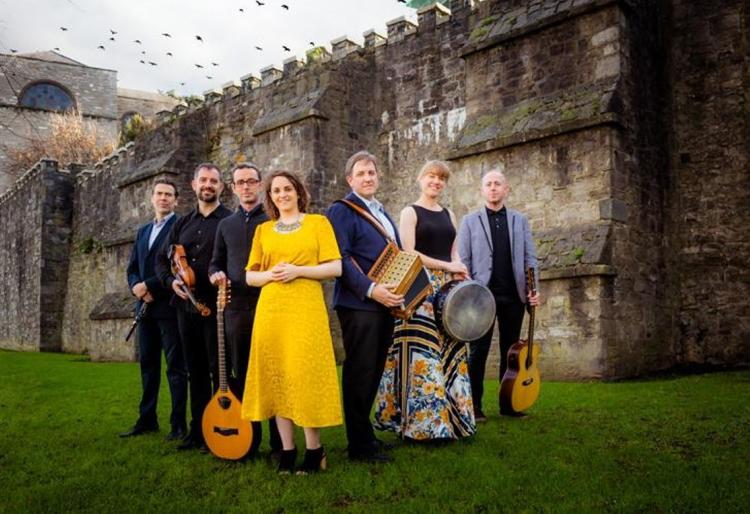 Hailing from Counties Waterford, Cork, Dublin and Donegal in Ireland, Danú is one of the leading traditional Irish ensembles today and comes to Reading Area Community College's Miller Center for the Arts on Friday. For more than two decades, Danú's virtuosi players have performed everything from high-energy reels to gentle ballads on flute, tin whistle, fiddle, button accordion, bouzouki and vocals in both Irish and English.
The band formed in 1995 as part of Ireland's delegation to Lorient Inter-Celtic Festival in Brittany, France, an annual event that is the biggest gathering of Celtic nations in the world.
Winners of numerous awards from the BBC and Irish Music Magazine, Danú has toured throughout Europe and North America, with stops at The Hollywood Bowl in Los Angeles and Symphony Space in New York City. Danú takes its audiences on a musical journey to their native Ireland, offering a moving and memorable concert experience.
The performance is 7:30 p.m. March 13 at Miller Center for the Arts, 4 North Second Street in Reading's Entertainment Square.
Tickets are $32 in advance, and $37 at the door. Student tickets are $15.
For information, call 610-607-6270 or go to millercenter.racc.edu/danu.
Crowded Kitchen Players presents 'The Rising'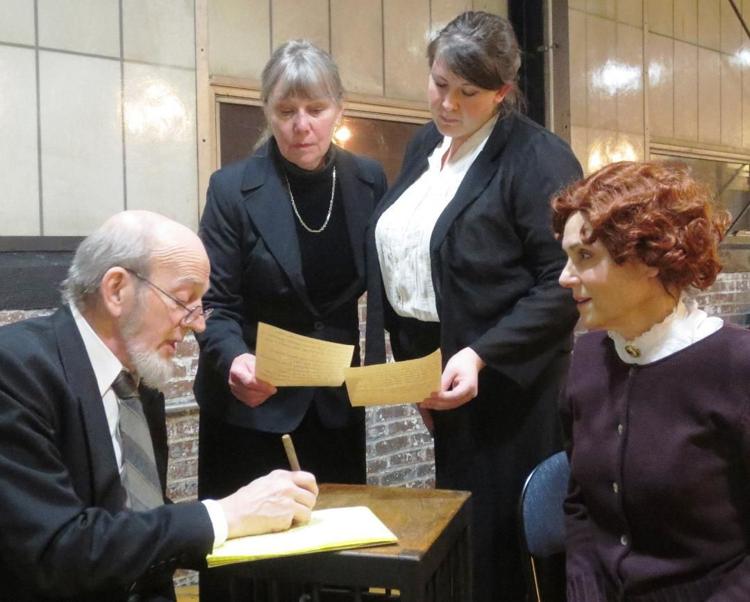 Just in time for St. Patrick's Day, Crowded Kitchen Players will present its original production, "The Rising: The Irish Rebellion of 1916 in song and verse" at Bethlehem's IceHouse March 16-18.
"The Rising" is told through poems and songs of the rebellion, contemporary newspaper accounts, speeches, proclamations, letters from the condemned rebels to their loved ones, and, most compellingly, an interview for "The New York Times" between the journalist/WWI poet, Joyce Kilmer and a young woman, Moira Regan, who was in the General Post Office during the Rising, helping run messages between the rebel forces scattered throughout the city as the battle raged.
The Rising to overthrow British rule of Ireland lasted six days from the seizing of Dublin's General Post Office at noon on Easter Monday, April 24, 1916 to the end of that week when its 1600 Irish volunteers and leaders had either perished or surrendered, and was followed almost immediately by the hasty courts martial and executions of its leaders.
Although the rebellion was crushed by more than 20,000 British troops, it inspired a nationwide resolve to free itself from British Parliamentary control, and it led, after further bloodshed, to the establishment of the Republic of Ireland in 1922.
The songs that will be performed onstage by Joey Mutis of the band Electric Farm, include "Ireland's Rise," "Banna Strand," "The Row in the Town," "Tri-coloured Ribbon," "The Parting Glass" and "The Foggy Dew."
The cast includes Trish Cipolotti, Dan Ferry, Pamela Wallace, Carla Thew, Sharon Ferry, Todd Carpien, and Bruce Brown.
Performances are 7 p.m. March 16-18, The Charles A. Brown IceHouse, 56 River Street, Bethlehem. Tickets are $18 for adults and $14 students and seniors.
For information, call 610-395-7176 or go to ckplayers.com.
'Silence of the Lambs' parody at Civic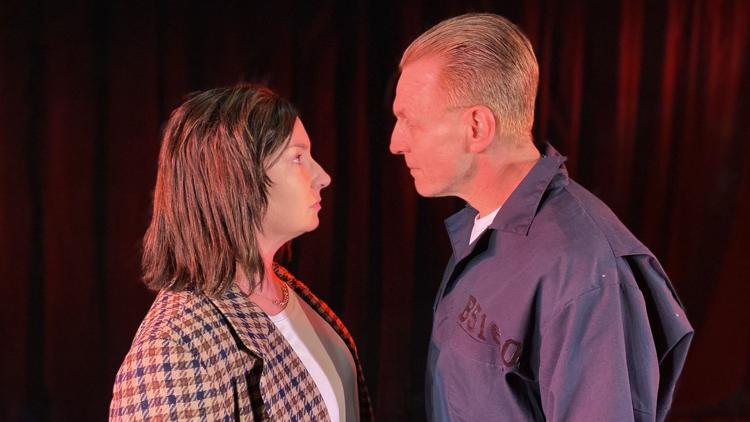 Termed an "unauthorizd parody" of the 1991 Academy Award-winning film "The Silence of the Lambs," "Silence! The Musical" recreates the horror thriller with song and dance in the 2005 musical comedy coming to Civic Theatre of Allentown March 13-21.
The project, created by Jon and Al Kaplan, began in 2003, when the Kaplans created an internet musical made up of nine songs that retold the entire story of the film. The tracks became such a hit that they decided to turn the concept into a live show. The Kaplans wrote six more songs and brought on Hunter Bell, who had been nominated for a Tony Award for best book of musical.
In the story, rookie FBI Agent Clarice Starling, played by Deena Lin, matches wits with the brilliant but insane cannibal Dr. Hannibal Lecter, played by Mike Daniels, in order to catch the serial killer known as Buffalo Bill, played by Jason Roth.
This laugh-out-loud satire is X-rated, with several songs that have titles that can't be printed here.
The cast also includes Mason McGowan, Mark Domyan, Juanita Shockley, Kate Pistone, Jason Sizemore, Daniel VanArsdale and Nina Ace.
William Sanders, Civic artistic director, directs, and Neil Chaban is musical director.
There will be a special late-night performance of the show at 11 p.m. on March 21.
Performances are 7:30 p.m. March 13-14, 19-21, 11 p.m. March 21; 3 p.m. March 15, at Theatre514, Civic Theatre of Allentown, 514 North 19th Street, Allentown.
Tickets are $29 adults and $27 students, seniors and military. On Thursday, tickets are $26 adults and $24 students and seniors.
For information, call 610-432-8943 or go to civictheatre.com.
'Bandstand' comes to State Theatre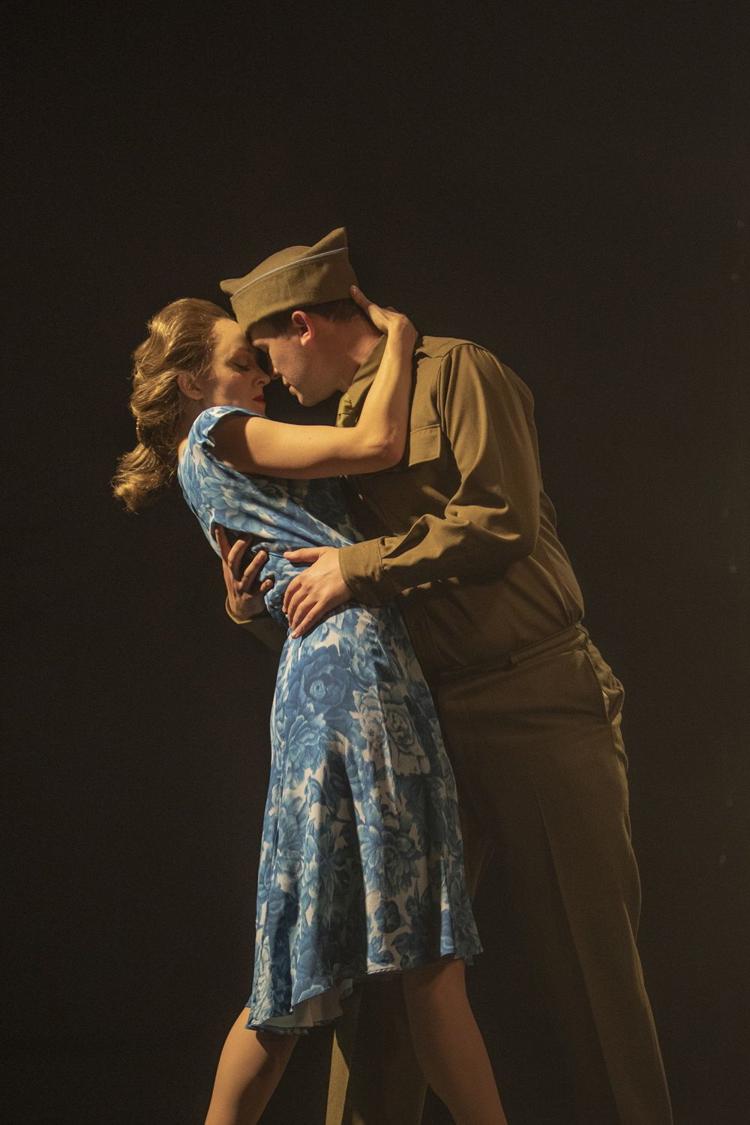 Tony Award-winning Broadway musical "Bandstand," which tells the story of a group of veterans returning home to the United States after World War II, comes to the State Theatre in Easton on March 12.
It's 1945. As America's soldiers come home to ticker-tape parades and overjoyed families, PFC Donny Novitski, singer and songwriter, struggles to rebuild the life he left behind. When NBC announces a national competition to find the nation's next great musical superstars, Donny sees a lifeline for himself and some fellow veterans that gives them the purpose they so desperately need. Together, they form a band unlike any the nation has ever seen. Along the way, they discover the power of music to face the impossible, find their voice, and finally feel like they have a place to call home.
Bandstand is both a peppy celebration of can-do spirit and a more somber exploration of what American servicemen experienced when they marched home from World War II.
The national tour cast stars Zack Zaromatidis as Donny Novitski and Jennifer Elizabeth Smith as Julia Trojan. They will be joined by Roxy York (Mrs. June Adams), Rob Clove (Jimmy Campbell), Benjamin Powell (Davy Zlatic), Scott Bell (Nick Radel), Louis Jannuzzi III (Wayne Wright), and Jonmichael Tarleton (Johnny Simpson).
The cast also includes Shaunice Alexander, Beth Anderson, Michael Bingham, Milena J. Comeau, Ryan P. Cyr, Sarah Dearstyne, Michael Hardenberg, Andre Malcolm, Kaitlyn Mayse, Matthew Mucha, Mallory Nolting, Taylor Okey, Katie Pohlman, Oz Shoshan, and Cameron Turner.
The performance is 7 p.m. March 12 at the State Theatre, 453 Northampton Street, Easton. Tickets are $59 and $65.
For information, call 610-252-3132 or go to statetheatre.org.
Erth's 'Dinosaurs of the Deep' debuts at Zoellner
Australia's Erth Visual & Physical, which spent years collecting prehistoric marine reptiles for its giant theatrical aquarium, has created Erth Prehistoric Aquarium Adventure, "The Mystery of the Dinosaurs of the Deep," which comes to Zoellner Arts Center in Bethlehem on Friday.
From the creators of Erth's Dinosaur Zoo Live, the show explores the unknown ocean depths, unlocking the mystery of the dinosaurs of the deep with a large-scale cast of creatures brought to life by sophisticated design, theatrical presentation and puppet mastery. Immersive techniques make the audience feel as though they are sometimes swimming with the creatures in the tank.
Erth Prehistoric Aquarium Adventure is written and directed by Scott Wright, co-founder of Erth Visual and Physical Inc. and its artistic director since inception in 1990. He trained as a dancer and choreographer in Victoria, in southeast Australia, and is a multi-skilled artist, incorporating puppetry, movement, acting, aerial, stilts and pyrotechnics. Currently, he is working with renowned Italian director Chiara Guidi, having just finished production on Erth's Prehistoric Aquarium. Wright has also produced work based upon the last thylacine (the largest known carnivorous marsupial of modern times) kept in Australian captivity.
There is a free pre-show hands-on science activity with the Da Vinci Science Center at 6:30 p.m.
"The Mystery of the Dinosaurs of the Deep" is 7:30 p.m. March 13 at Zoellner Arts Center, 420 East Packer Avenue, Bethlehem. Tickets are $20, $25 and $35.
For information, call 610-758-2787 or go to zoellnerartscenter.org.
Zoellner presents 'The Sleeping Beauty'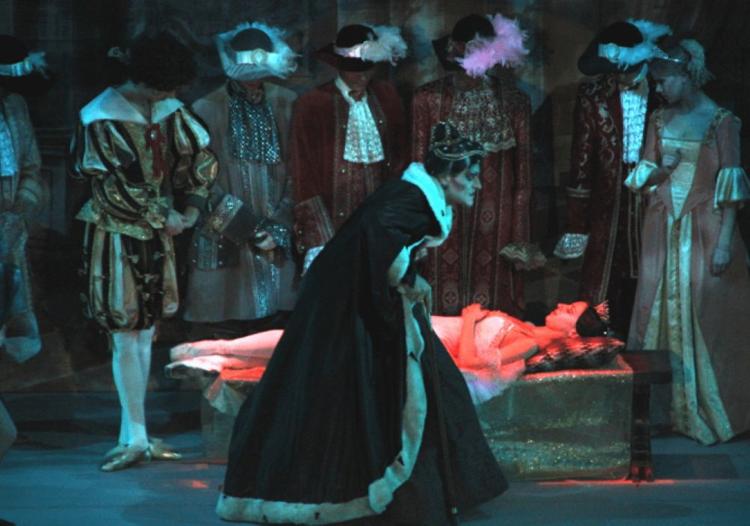 Zoellner Arts Center presents the renowned Russian National Ballet Theatre in Tchaikovsky's masterpiece "The Sleeping Beauty" on Sunday.
Pyotr Tchaikovsky's adored music and Petipa's challenging yet beautiful choreography have made "The Sleeping Beauty" one of the most popular ballets in modern day repertoire. The beneficent Lilac Fairy outwits the evil Carabosse Fairy and spares Princess Aurora in this classic sleepy fairy tale brought to luxurious life by the finest Russian dancers.
Founded in the '80s, the 50-member Russian National Ballet Theatre, under artistic director and former Bolshoi Ballet principal dancer, Elena Radchenko, include principal dancers came from the upper ranks of the great ballet companies and academies of Russia, Riga, Kiev and Warsaw.
"The Sleeping Beauty" is a full-length ballet in a prologue and three acts, first performed in 1890. Tchaikovsky completed the score in 1889 and it is the second of his three ballets. The premiere performance took place at the Mariinsky Theatre in St. Petersburg in 1890. The work has become one of the classical repertoire's most famous ballets.
There is a free pre-show lecture at 3 p.m. by Patricia McAndrew. Known for her writings about ballet and her service as a board member of the Ballet Guild of the Lehigh Valley, McAndrew elaborates on the collaboration between composer Pyotr Ilyich Tchaikovsky and choreographer Marius Petipa that resulted in the creation of a masterpiece.
The performance is at 4 p.m. March 15 at Zoellner Arts Center, 420 East Packer Avenue Bethlehem. Tickets are $36, $43 and $48.
For information, call 610-758-2787 or go to zoellnerartscenter.org.
Satori to present chamber concert in Bethlehem
Chamber music group Satori will present a concert of chamber music with classical guitar, flute, strings, and piano Sunday, at First Presbyterian Church in Bethlehem.
The program includes Carulli's "Trio, Op. 9, No. 3," Mozart's "Trio in Eb Major, K. 498, Kegelstatt," Molino's "Trio No. 2 in D Major, Op. 45" and "Turina's "Piano Quartet in a minor, Op. 67."
Performers are Nora Suggs, flute; Rebecca Brown, violin; Agnes Maurer, viola; David Moulton, cello; John Arnold, guitar and Martha Schrempel, piano.
Satori is a mixed ensemble of winds, strings, and piano, and plays both traditional and contemporary chamber music.
Admission is a free-will offering at door, with a suggested donation of $15.
The concert is 4 p.m. March 15 at First Presbyterian Church, 2344 Center Street, Bethlehem.
For more information, call 610-435-6036 or go to satori-chambermusic.org.
Silent film orchestra to make Lehigh Valley debut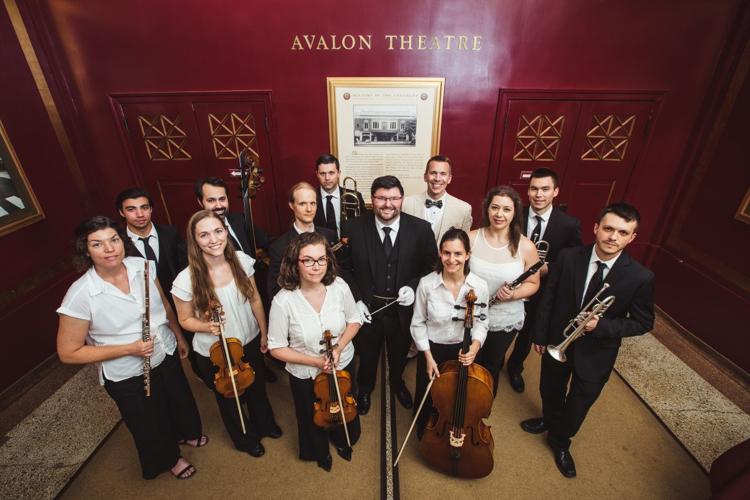 Hailed as "The Premier American Ragtime Ensemble," the Peacherine Ragtime Society Orchestra will make its Lehigh Valley debut, accompanying silent films by Charlie Chaplin, Buster Keaton and Laurel and Hardy, and performing ragtime classics with Lehigh Valley Youth Chorus on Saturday at Northampton Community College.
The program, called "Masters of Silent Comedy," will feature the Maryland orchestra underscoring Charlie Chaplin's "The Rink," (1916), Buster Keaton's "One Week," (1920), and Laurel & Hardy's "Habeus Corpus," (1928).
Formed by virtuoso Andrew Greene, the orchestra recreates the syncopated stylings of a bygone era, ragtime, theater and dance music, as well as underscoring classic silent films using Greene's collection of over 15,000 musical selections. Peacherine is becoming the leading professional ragtime orchestra in the United States and has appeared at leading venues, including the Kennedy Center, Library of Congress, American Film Institute, and at historic theaters, performing arts centers, colleges, and concert associations across the country.
The orchestra also will join the Lehigh Valley Youth Chorus for several ragtime selections.
The performance is at 7 p.m. March 14 in Kopecek Hall's Lipkin Theatre at Northampton Community College, 3835 Green Pond Road, Bethlehem Township, Northampton County.
General admission tickets are $15 and can be purchased either at the door or online at showtix4u.com. All proceeds will support the Lehigh Valley Youth Chorus and NCC's Horizons For Youth.
Tapestries featured in Kutztown gallery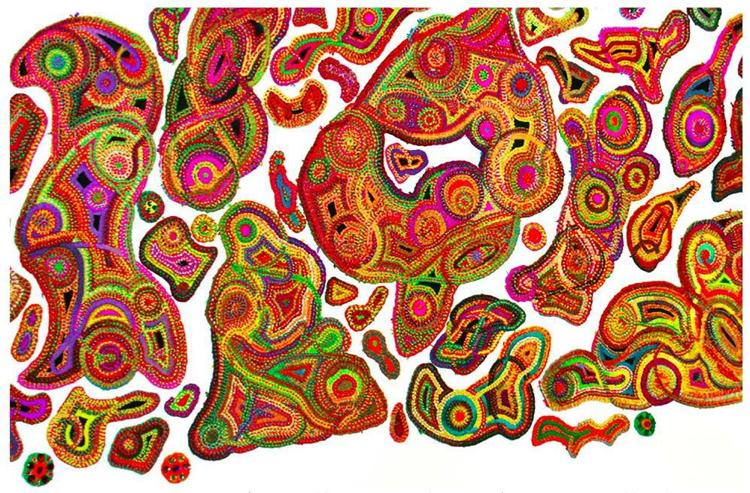 Inspired by Navajo textiles, Moorish architecture, Byzantine mosaics, and the Baroque, Liz Whitney Quisgard creates a "Thousand-and-One-Nights" vision through embroidered, abstract tapestries as well as columns in her new show "Fiber Arts" at Kutztown's New Arts Program.
A painter for more than 60 years, she appreciates the patience that comes with working in fiber. The artist refers to her work in fiber as "pseudo-pointil- lism," that combines the discipline of creating painstaking patterns and heavily structured designs with bright jewel-like colors and abstract ideas.
Quisgard is a nationally renowned and award-winning artist who resides in New York City. She has exhibited at numerous galleries and museums nationwide, including Asheville Museum, North Carolina; Austin Art Museum; Baltimore Museum of Art; Richmond Museum, Indiana; Chicago Art Institute; and Corcoran Gallery, Washington, D.C.
The opening reception for the exhibit is 6 to 9 p.m. Friday. The show continues through April 26.
New Arts Program is open 11 a.m. to 3 p.m. Friday, Saturday and Sunday and is located at 173 West Main Street, Kutztown. Admission is free.
For information, call 610-683-6440 or go to newartsprogram.org.