It's Academy Award season, and earlier this month, the Academy of Motion Picture Arts and Sciences announced the nominations for the best films of 2019.
The awards, more popularly known as the Oscars, will be handed out during a lavish ceremony at the 92nd Academy Awards at the Dolby Theatre in Los Angeles. The ceremony will be broadcast live at 8 p.m. Feb. 9 on ABC.
For those who want to celebrate the awards without having to fly to California, Civic Theatre in Allentown is hosting its 4th annual Oscar Preview Party on Thursday at Civic's Theatre514.
The event, presented by Southside Film Festival, kicks off with a red carpet reception at 5:30 p.m. with hors d'oeuvres and cocktails.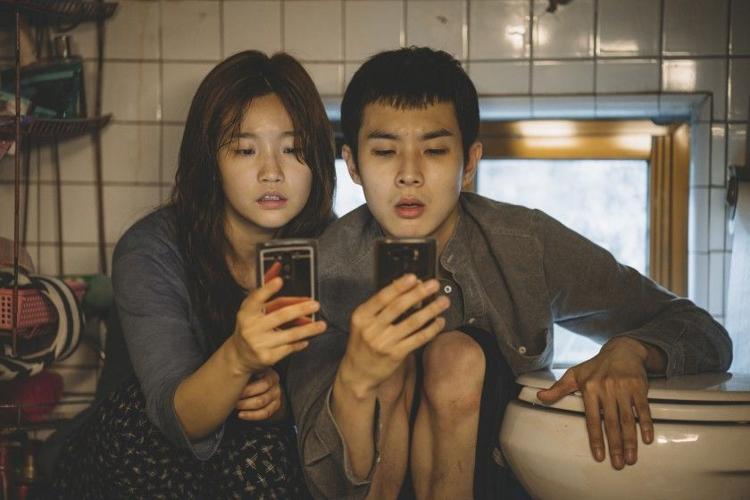 The evening continues with a viewing of all nominated best motion picture trailers. The nominees are "Ford V Ferrari," "The Irishman," "JoJo Rabbit," "Joker," "Little Women," "Marriage Story," "1917," "Once Upon A Time... In Hollywood," and "Parasite."
The night wraps up with a special guest panel discussion of the films.
Tickets are $20 for adults and $16 for seniors, students and military.
Theatre514 is at 514 North 19th Street, Allentown. For information, call 610-432-8943, or go to civictheatre.com.
Neil Simon comedy at Pa. Playhouse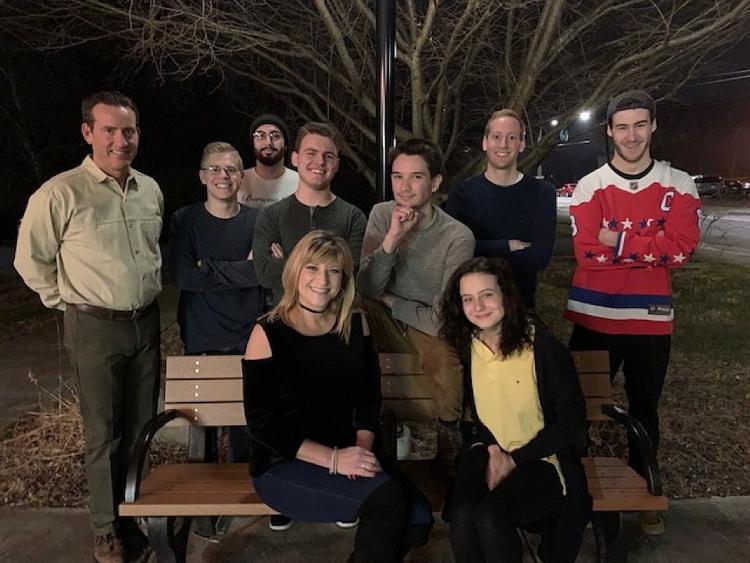 The winter theater season in in full swing and Neil Simon's heartfelt comedy "Biloxi Blues" opens at Pennsylvania Playhouse on Friday and continues through Feb. 16.
The play is the second chapter in what is known as Simon's Eugene trilogy, following "Brighton Beach Memoirs" and preceding "Broadway Bound." All three plays follow the character of Eugene Jerome, a burgeoning writer and Simon's alter-ego.
Jack Miller is reprising his role as Eugene from the playhouse's 2018 production of "Brighton Beach Memoirs," and his character has three goals for his army service, to become a writer, not get killed, and lose his virginity.
In 1983, Simon began writing "Brighton Beach Memoirs," the first of his three autobiographical plays, followed by "Biloxi Blues" in 1985 and "Broadway Bound" in 1986. He received his greatest critical acclaim for this trilogy and won a Pulitzer Prize for his follow-up play, "Lost in Yonkers" in 1991.
The story follows 18-year-old Eugene from Brooklyn, who is drafted into the United States Army during World War II and is sent to Biloxi, Mississippi for basic training. There he meets a diverse assortment of soldiers, including the gentle and intelligent Arnold Epstein, who is the play's central figure. The play focuses on Epstein's struggle for power with middle-aged, hard-drinking platoon leader Sergeant Merwin J. Toomey.
Cody Jackson is playing the pivotal role of Epstein. The other solders are Joseph Wykowski, played by Kristian Shea, Roy Selridge played by Chris D'Imperio, Don Carney played by Gabe Craig and James Hennessy played by Sonell Donley. The recruit's nemesis, Sergeant Toomey is played by Brian Keller.
Also featured in the cast are Jennifer Russoli as Rowena, a prostitute and Rebecca Cain as Daisy Hannigan, a girl Eugene meets at a USO dance. Direction is by Gary Boyer.
Performances are 7:30 p.m. Friday and Saturday; 3 p.m. Sunday Jan. 31 to Feb. 16.
Pennsylvania Playhouse is at 390 Illick's Mill Road, Bethlehem. Tickets are $25 adults and $22 students and seniors. For information, go to paplayhouse.org, or call 610-865-6665.
Pulitzer Prize-winning "Sweat" opens at Genesius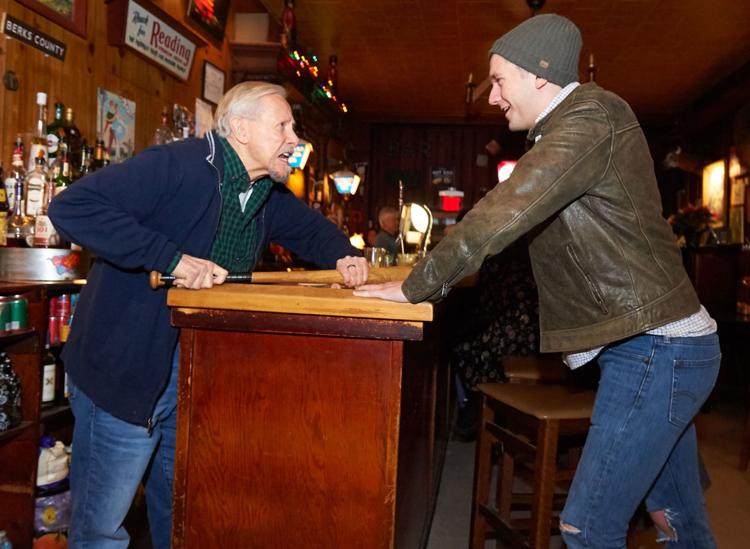 "Sweat," which won the 2017 Pulitzer Prize and was nominated for a Tony Award for best play comes to Genesius Theare in Reading on Friday.
The play, written by Lynn Nottage, is set in Reading during the age of decline of factories from 2000 to 2008. It sees the residents of the city in a "survival of the fittest" mode as the factory layoffs begin.
Despite the premise, the play is full of warmth, humor and heart as it tells the story of a group of friends who work together on the factory floor and have spent their lives sharing drinks, secrets and laughs. When layoffs and picket lines start it begins to chip away at their trust and they find themselves pitted against each other in a heart-wrenching fight to stay afloat.
"Throughout the flashback to eight years earlier, which constitutes most of the play, the characters become more and more imprisoned by their shame and resulting rage," director Ellen Walter said. "Almost all of the characters in the play have worked at Olstead's, a steel pipe mill, which again evokes steel bars like those in prison. The union workers have been turned out and now 'walk the line' in solidarity against the mill bosses, unwilling to make concessions involving lower wages and other losses."
James Barksdale, who plays Chris, said his character is a book-smart kid who got mixed up in a terrible situation that changed the rest of his life.
Amy Young, playing the character of Cynthia, said the production has many layers and that it will take the audience on a trip down memory lane, being based locally.
Cast members also include Dan Smith as Stan, Reggie Brown as Brucie, Kimmie Fetters as Jessie, Daniel Graf as Jason, Jose Galarza as Oscar, Christine Cieplinski as Tracy and Deshaun Williams as Evan. L J Fecho, the producing artistic director of Genesius is also the producer for the production.
"Sweat" is rated PG 17 for strong language and mild violence.
Performances are at 7:30 p.m. Jan. 31- Feb. 1, Feb. 5-8 and 3 p.m. on Feb. 2.
Genesius Theatre is at 153 North 10th Street, Reading. Tickets are $17.50-$33.50. For information go to genesiusdifference.org.
'Fun Home' opens at Steel River Playhouse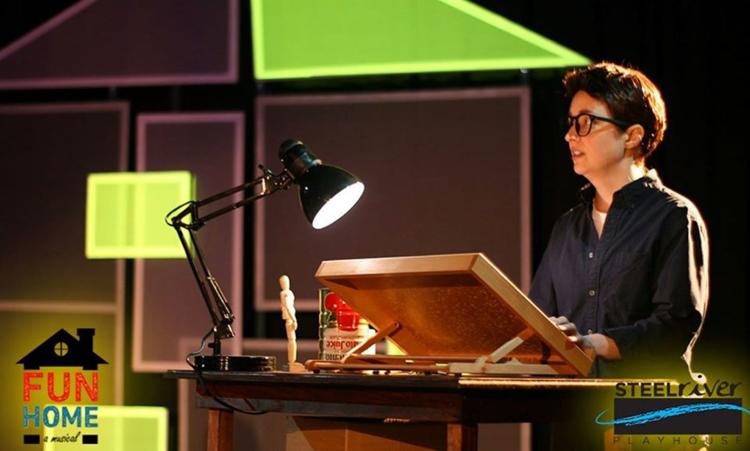 "Fun Home" a Tony-Award-winning Broadway musical based on the best-selling graphic novel by cartoonist Alison Bechdel, opens Friday and continues through Feb. 16 at Steel River Playhouse in Pottstown.
A powerful and poignant coming-out, coming-of-age story, about a young woman who tries to find her place in the world as a queer graphic novelist. Having come out as a lesbian to her parents as an adult, Alison seeks to understand herself better, as well as understand her unsettled father – who never came out himself.
"Fun Home" is based on Bechdel's graphic memoir "Fun Home: A Family Tragicomic," adapted for the stage by Lisa Kron and Jeanine Tesori. It traces the author from her youth in her childhood home and the family business in Beech Creek, Pennsylvania, to her years at Oberlin College, and finally to the present, where Alison, now grown, is struggling to write her own graphic autobiography.
As Alison reflects on her past, she struggles to make sense of it, particularly her relationship with her father, Bruce, a closeted gay man and the owner of the family business, the Bechdel Funeral Home or "fun" home, as it's known to young Alison and her brothers, John and Christian. As she watches her father's self-loathing consume him, Alison recognizes her own experience of discovering, and ultimately embracing, her identity. As "Fun Home" progresses, Alison is drawn deeper and deeper into her memories, finally entering into them, desperate, but unable, to reverse her father's self-destruction.
The role of Alison is played by three actors: Laura Watson plays the adult Alison, reviewing and narrating her life, Shaelyn Parker plays "Medium Alison" as a student at Oberlin, discovering her sexuality, and Reese Grove plays "Small Alison," at age 10.
The cast also includes Rob Tilley as Alison's father Bruce; Julie Eurillo as Alison's mother Helen; Amber Cimone as her girlfriend Joan and Tom Pederson, Avery Spatarella and Stephen Kesner as Alison's brothers Chistian and John. Tell Williams plays multiple roles.
Direction is by Leena Devlin. The show is suggested for mature audiences due to language and mature themes.
Performances are 8 p.m. Jan. 31, Feb. 1, Feb. 7 and 14; 2 p.m. Feb. 2, 9 and 16 and 2 and 8 p.m. Feb, 8 and 15. There will be a talkback after the Feb. 16 performance.
Tickets are $29 for adults, $24 for seniors and $17 for students. For information, go to steelriver-playhouse.org.
Reading Community Players Present 'An Inspector Calls'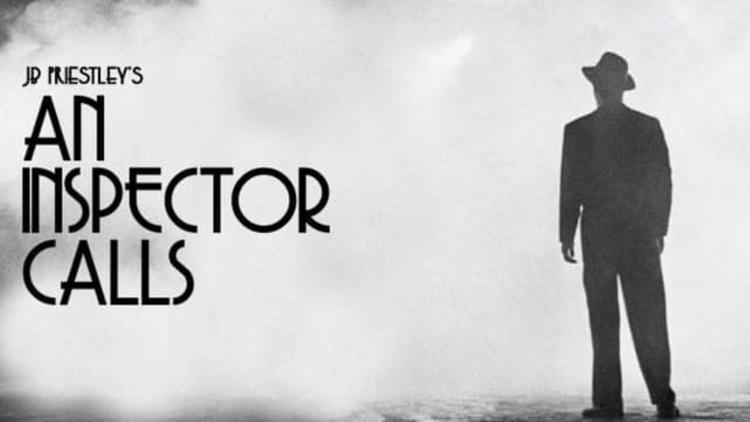 This award-winning show, directed by Randy Miller, will be performed in Reading this weekend.
"An Inspector Calls" has become the theatrical event of a generation earning the Olivier, Tony, Drama Desk, and Critics' Circle Awards. Written by English dramatist J. B. Priestley and first performed in the Soviet Union in 1945, it is one of Priestley's best-known works for the stage and is considered to be one of the classics of mid-20th century English theater.
The play is a three-act drama, which takes place on a single night in April 1912. The suspenseful masterpiece finds a peaceful dinner party at the prosperous Birling home shattered when an inspector arrives to investigate a young woman's death. Revelations shake the foundations of the family's lives, prompting an examination of their consciences — and the audiences.
The show will be at Women's Club of Reading (WCR Center), 102 North Fifth Street, Reading.
Performances are 7:30 Jan. 31, Feb. 1 and 3 p.m. Feb. 2. Tickets are $15. For information, call 610-375-9106 or go to readingcommplayers.com.
'The Nanny' actress at Bucks County Playhouse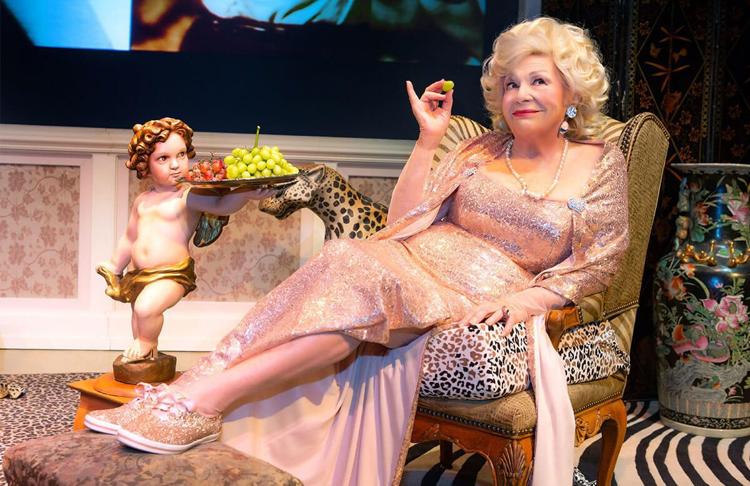 Academy Award-nominated and Emmy Award-winning writer and actress Renée Taylor's award-winning autobiographical comedy "My Life on a Diet" kicks off Bucks County Playhouse's winter visiting artists series Jan. 30 to Feb. 2 at the New Hope theater.
In "My Life on a Diet," Taylor looks back on a life full of memorable roles in Hollywood and on Broadway, and just as many fad diets. A self-described "diet junkie" who used to think that if she ate like a star, she just might look and live like one, Taylor dishes out anecdotes about Hollywood legends such as Joan Crawford, Marilyn Monroe, and Barbra Streisand. She also shares hilarious and poignant stories about Joseph Bologna, her husband and partner in work for 52 years. In telling about her high and lows, this comedy legend proves the ability to laugh gets you through it all.
The one-woman show was written by Taylor and Bologna, and originally directed by Bologna.
"My Life on a Diet" is one of 22 plays, four films, and nine TV movies and series that Taylor and Bologna created together. They received an Academy Award nomination for their 1970 film adaptation of Lovers and Other Strangers." For television, the couple won Emmy Awards in 1973 for writing "Acts of Love and Other Comedies," and were nominated once again the following year for writing the TV movie "Paradise."
Known for her Emmy nominated role of "the nanny's mom" Sylvia Fine in "The Nanny," Taylor's other TV acting credits include "Daddy Dearest" and the groundbreaking HBO sitcom "Dream On."
She has had recurring roles in "How I Met Your Mother," "Bob's Burgers," and "Happily Divorced," and can currently be seen on Amazon's "Gown and Out in Beverly Hills."
Bucks County Playhouse's visiting artist series brings performances from outside producers to take the stage and showcase their work.
Next up is "Forever Young," which presents some of the greatest hits of all time Feb. 4-9. Starring five talented male singers, it takes audiences back to the music of their youth. Set in a suburban basement, "Forever Young" is packed with powerhouse vocals, dynamite choreography and, most importantly, a story of five best friends who discover that a record player can truly change everything.
"My Life on a Diet," is 2 and 7:30 p.m. Jan. 30, 8 p.m. Jan. 31, 2 and 8 p.m. Feb. 1 and 2 p.m. Feb. 2 at Bucks County Playhouse, 70 South Main Street, New Hope. Tickets are $55.
For information, go to buckscountyplayhouse.org or call 215-862-2121.
National Theatre Live's 'Small Island' at Lafayette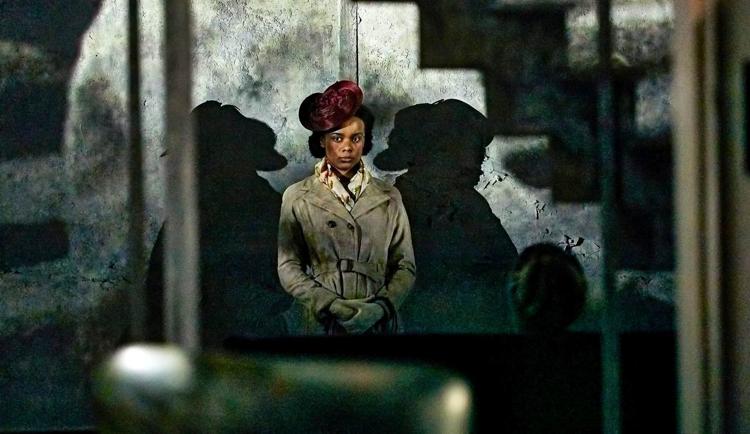 The drama "Small Island" comes to the downtown arts campus at Lafayette College in Easton on Feb. 2. The presentation is part of Williams Center for the Art's National Theatre Live Downtown, now in its third year.
National Theatre Live broadcasts outstanding stage productions from the United Kingdom's most celebrated theaters. Captured live in performance, the plays are then screened in high-definition cinemas.
Andrea Levy's Orange Prize-winning novel "Small Island" comes to life in an epic new theater adaptation by Helen Edmundson. It is directed by Rufus Norris.
The story embarks on a journey from Jamaica to Britain, through World War II to 1948, the year the military ship Empire Windrush docked at Tilbury. The play follows three intricately connected stories: Hortense yearns for a new life away from rural Jamaica, Gilbert dreams of becoming a lawyer, and Queenie longs to escape her Lincolnshire roots. Hope and humanity meet stubborn reality as the play traces the tangled history of Jamaica and the U.K., staged by a cast of 40 actors. The play uses language which could be considered offensive.
The showing is at 7 p.m. Feb. 2, at Landis Cinema at Buck Hall, 219 North Third Street at Snyder Street, Easton. Tickets are $15 for adults and $6 for students.
For information, call 610-330-5009, or go to williamscenter.lafayette.edu.
Theater presents 'Calendar Girls'
DCP Theatre presents the adult comedy "Calendar Girls" Friday through Feb. 15.
The play, based on a true story and written by Tim Firth, takes place in a small village in Yorkshire, where a group of women volunteers at the local hospital decide to raise money to purchase a new settee for the hospital waiting room. Their scheme involves creating a calendar using racy photographs of the women auxiliary members. The calendar becomes one of the hottest news story in England, complete with the news media descending upon the unsuspecting village.
To celebrate the spirit of the play, DCP Theatre has produced its own version of a fundraising calendar titled "The Women of DCP Theatre." The limited-edition calendar features DCP Theatre volunteers in sassy poses with each month depicting a different theater production activity. The photography was done by Colleen Algeo Studios. Calendars can be purchased during the run of the show or online at dcptheatre.com and following the link for the 2020 calendar.
The play is directed by Deb Takes, who will host an opening weekend reception with wine and cheese Jan. 31 and Feb. 1.
The cast includes Heiki-Lara Nyce, Karina Barzousky, Barbara Burke, Jan Thompson, Tara Short, Marianne Dell'Aquila, Lorie Baldwin, Elda Kulp, Julian Bonner, Jeff Beckers, Sherry Yerger, Thomas Rush, Emma Beckers and Julian Bonner.
Performances are 8 p.m. Jan. 31-Feb.1, Feb. 7-8 and Feb. 14-15; 2 p.m. Feb. 2 and 9, at DCP Theatre, 795 Ridge Road, Salford Township, Montgomery County.
Tickets are $18 for adults, and $16 for seniors, students, and children under 12. For information, go to dcptheatre.com or call 215-234-0966.
Dance Theatre of Harlem in Kutztown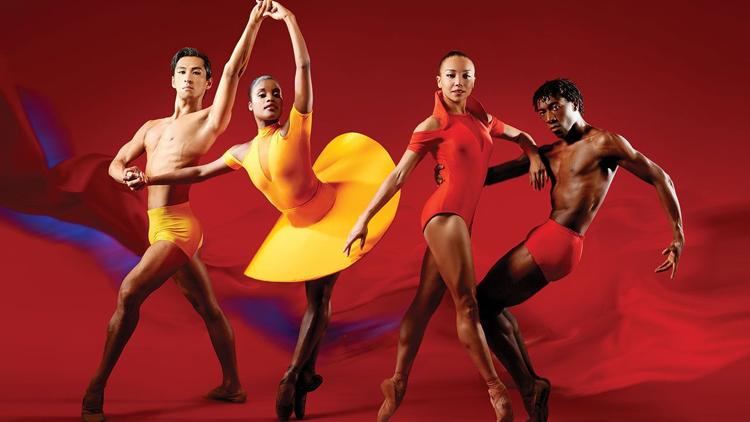 Celebrating 50 years of forward-thinking, new pieces by and for women of color, Dance Theatre of Harlem will be making a rare stop to Berks County with a performance at Kutztown University on Feb. 5.
Part of Kutztown University Presents! performing arts series, Dance Theatre of Harlem presents a powerful vision for ballet in the 21st century and is a singular presence in the ballet world, The 17-member, multi-ethnic company performs a repertoire that includes treasured classics and neoclassical works by George Balanchine and resident choreographer Robert Garland, as well as innovative contemporary works that use the language of ballet to celebrate African-American culture.
The performance is 7:30 p.m. Feb. 5, in the university's Schaeffer Auditorium.
Tickets are $42 for adults and $38 for seniors and students. For information, go to kutztown.edu/about-ku/administrative-offices/ku-presents.html.