The holiday festivities continue with Epiphany, or Three Kings Day, which is Sunday and, in Bethlehem, a free community event commemorates the Biblical story of when the wise men gave gifts to the baby Jesus.
ArtsQuest celebrates Three Kings Day – El Dia de los Reyes – from 3 to 6 p.m. Jan. 5 at the ArtsQuest Center at SteelStacks, 101 Founders Way, Bethlehem.
El Dia de los Reyes is a cherished cultural and religious tradition in many Latin American countries.
For many Christians, especially in Central and South America, the holiday season continues through the 12th day of Christmas, when the three Magi, Gaspar, Melchior and Balthazar followed a star across the desert for 12 days to ancient Bethlehem to present baby Jesus with gifts of gold, frankincense and myrrh.
During the free Three Kings celebration at SteelStacks, Gaspar, Melchior and Balthazar arrive to spend time with guests, presenting gifts to children ages 10 and younger. Hear a reading of the story of the Three Kings in both Spanish and English.
There also will be a scavenger hunt, crafts and live music by local Latin groups Herencia Jibara and Los Pleneros de USA. Latin food prepared by Holy Infancy Catholic Church will be available for purchase.
For information, go to steelstacks.org.
Ice Cream wars return to Allentown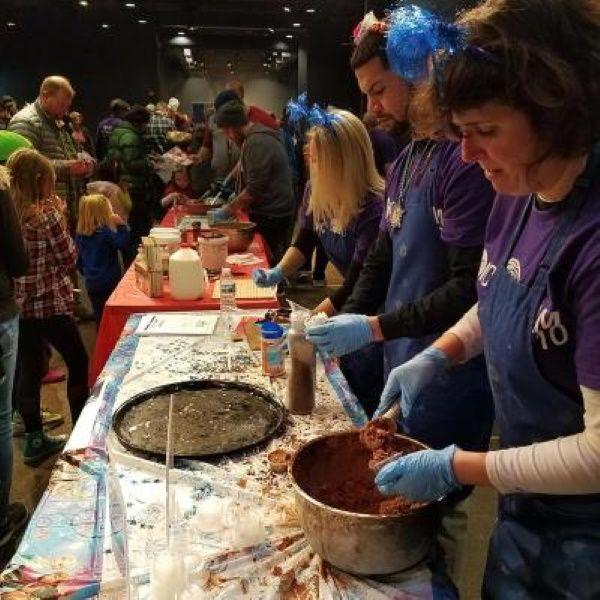 A delicious way to celebrate the new year is Ice Cream Wars 12 at Da Vinci Science Center in Allentown on Jan. 4.
The event, which has become the center's signature science event, is an ice cream flavor competition in which recipes created by Lehigh Valley area companies are turned into edible samples using liquid nitrogen, which flash freezes the ingredients at -321 degrees Fahrenheit.
Visitors then taste the flavors and vote for the Ice Cream Wars champion. Tasting takes place from 10 a.m. to 2:30 p.m., and the winners are announced at 3:30 p.m.
This year's competitors include Atas International, BBraun, B104, Highmark Blue Shield, Cedar Crest College, PPL, 69-WFMZ-TV, St. Luke's University Health Network, and UGI.
Teams begin working months in advance to perfect their flavors, create costumes, and select themes for their team, and awards are given for creativity and spirit.
Two-time defending champion B104 won last year with "dirt ice cream," a tasty concoction that included Oreo cookie crumbs and gummy worms. Previous winners have included frozen hot chocolate, chocolate dusted banana, salted sea caramel, and Leonardo da Minty.
Da Vinci Science Center hours are 10 a.m. to 5 p.m. Monday through Saturday and noon to 5 p.m. Sunday.
Ice Cream Wars is included with admission of $14.95 for ages 3 and up.
For information, go to davincisciencecenter.org.
See Flatiron at First Friday Bethlehem
Bethlehem's South Side Arts District along Third and Fourth streets celebrates the first First Friday of 2020 on Jan. 3 with art exhibits, live music and a chance to see a historic building that is being restored.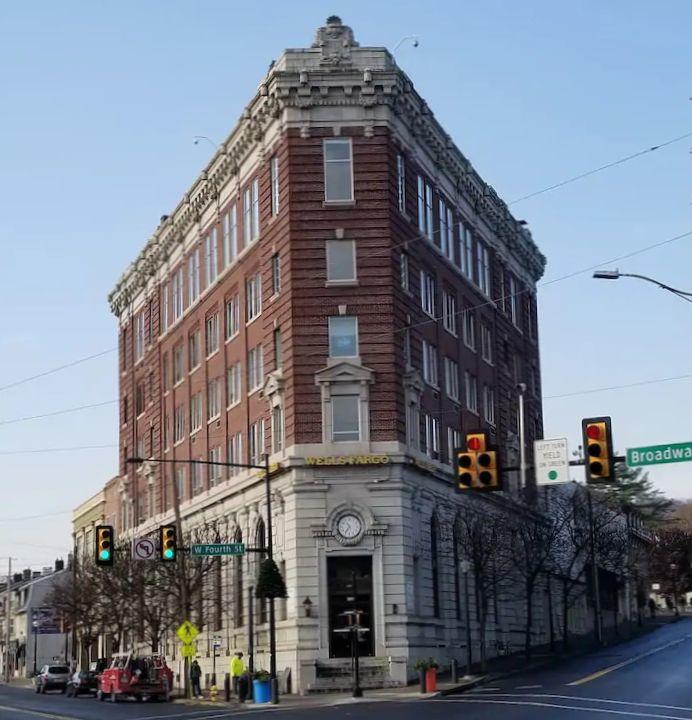 Beginning at 6 p.m., the Flatiron Building, 301 Broadway, will host a reception celebrating the renovation of its first floor by interior design firm Swine Design, with a new exhibit featuring the Bethlehem photography of Glenn Koehler. The event will feature additional photography from Koehler in the building's community room on the fifth floor, along with a beer tasting, courtesy of neighboring Seven Sirens Brewing Company.
Designed in 1910 and opened in 1911, the Flatiron Building was originally built to house the E. P. Wilbur Trust Company, owned by Elisha Packer Wilbur Sr., a president of Lehigh Valley Railroad and the nephew of Asa Packer. Designed by notable Lehigh Valley architect A. W. Leh, the building was considered a paragon of modernity and featuring a majestic brick and granite façade and a banking vault constructed utilizing 140 tons of Bethlehem Steel.
The evening will include behind-the-scenes tours of the new Seven Sirens brewery space next door in a parking deck being transformed into an 8,500-square-foot brewery and taproom.
At Banana Factory, 25 West Third Street, there will be works from the ninth annual InVision, a premier photo-based art program that is designed to foster excitement and dialogue between a diverse group of participants around learning about and making art. There will be works in the Crayola Gallery and the annual college exhibition, a special juried exhibition highlighting the artistic talents of students, in the Hallway to the Arts.
The Banana Factory's Banko Gallery will feature close-up photography of Patio Life by James M. Collins.
Other participating businesses include Fox Optical & Gallery, 28 East Third Street, Molly's Irish Grille & Sports Pub, Fourth and New streets; Bonn Place Brewing, 310-14 Taylor Street, The Bookstore Speakeasy, 336 Adams Street; SouthSide 313 Bar & Grille, 313 East Third Street, and Godfrey Daniels.
For information, go to southsideartsdistrict.com.
'Museum After Dark' in Reading
Take the family to the Reading Public Museum after hours on Friday for the museum's new "Museum After Dark" program.
Registered guests will be able to explore the museum from 6 to 9 p.m., enjoy a pizza dinner and evening snack, and participate in hands on activities and demonstrations. This is also a last chance to see blockbuster exhibits before they leave for good.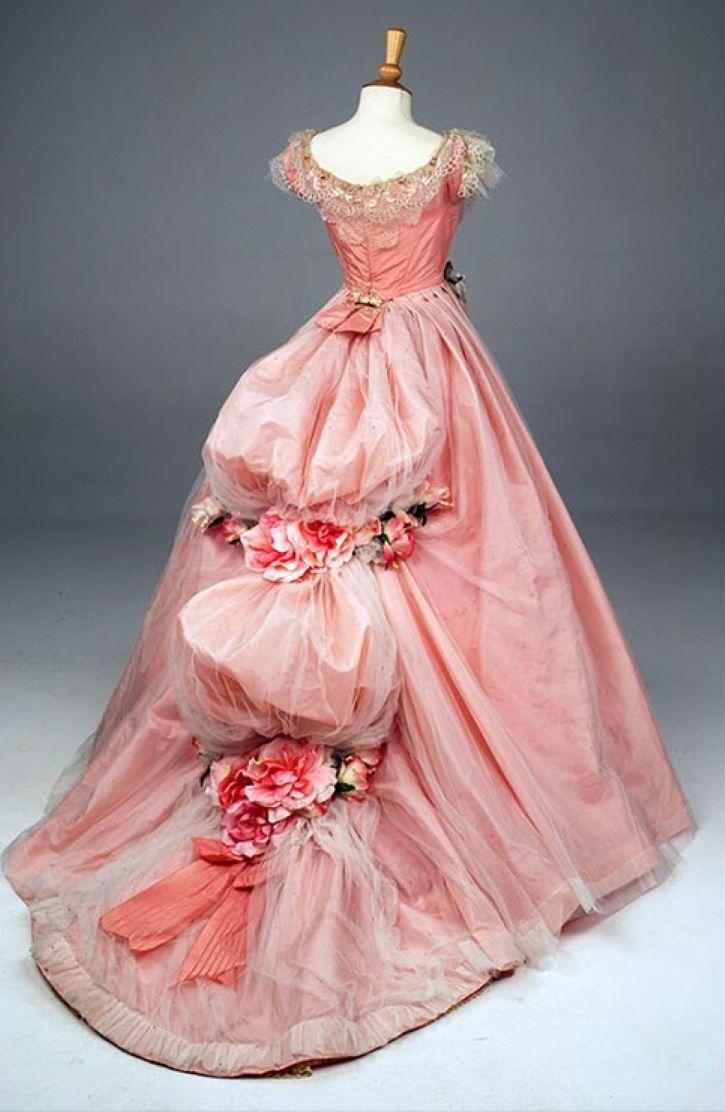 It is the last chance to see "Cut: Costumes and the Cinema." Discover the glamour of cinematic couture and savor the allure of famous films in the exhibit, which features 43 costumes worn by such actors as Maggie Smith in "Gosford Park," Keira Knightley in "The Duchess," Emmy Rossum in "Phantom of the Opera," and Johnny Depp in "Pirates of the Caribbean." Experience fashion and style as interpreted by award-winning film designers, whose costumes will transport viewers to the eras of 19th century Paris, 19th century London, World War II and 18th century Venice.
Also ending is "Arthur's World," the national touring exhibition based on the PBS Children's television series.
Tickets are $35 for one adult and one child and $28 for each additional child. It is $10 for each additional adult. Registration is required 24 hours prior. To register, call Emily Moore at 610-371-5850 ext 231.
Reading Public Museum is at 500 Museum Road, Reading. For information, go to readingpublicmuseum.org.
Baum's January exhibition features Berks artists
The Baum School of Art's January exhibition, "Nature Imagined/Observed," is the juxtaposition of two artists inspired by similar themes in nature, yet express them through vastly different techniques.
The exhibition, which opens Jan. 7, features contemporary artist Kristen Egan and mid-century artist Conrad Roland (1900-1957), both Berks County natives from different eras of time.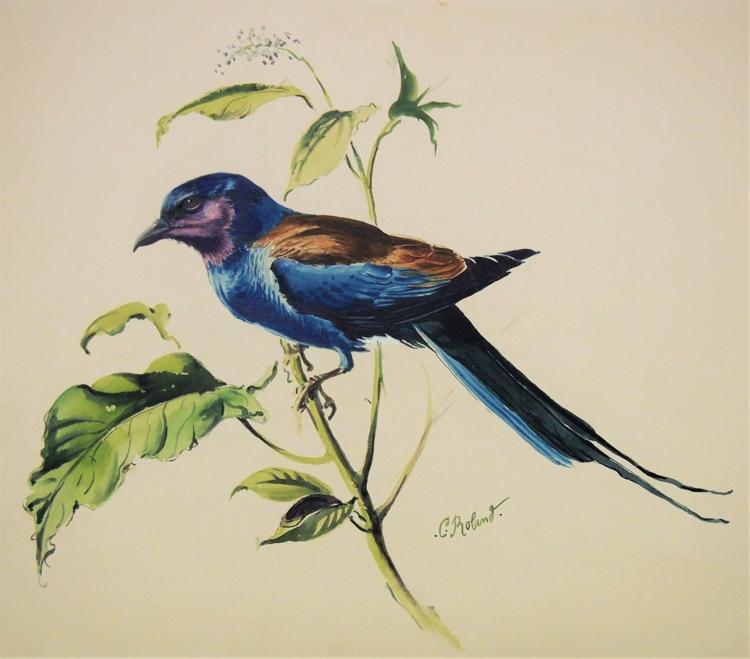 Roland studied at the Academy of Fine Arts in Philadelphia and combined his art with his passion for ornithology. He created beautiful, academic, and realistic two-dimensional pieces of art from observation with traditional mediums such as watercolor and ink.
Egan's goal is to become a professional wildlife artist and creates with unexpected mediums, merging new items into her work such as gourds, antlers, bone and horsehair to create imaginative, folk inspired, three-dimensional sculptures.
Paired together in this exhibition, Egan and Roland show how nature has been used as a muse across decades. Roland utilized a more academic approach, perfecting the art of realism, while Egan's whimsical sculptures push the boundaries of imagination without abandoning the science of anatomy and structure. Their works explore the amazing details of flora and fauna, bringing the subjects to life.
Hours are 9 a.m. to 9:30 p.m. Monday through Saturday, and there will be a reception from 6 to 8 p.m. as part of Third Thursday Jan. 16. Baum School of Art is at 510 Linden Street, Allentown.
For information, go to baumschool.org.
Short form improv at Steel River Playhouse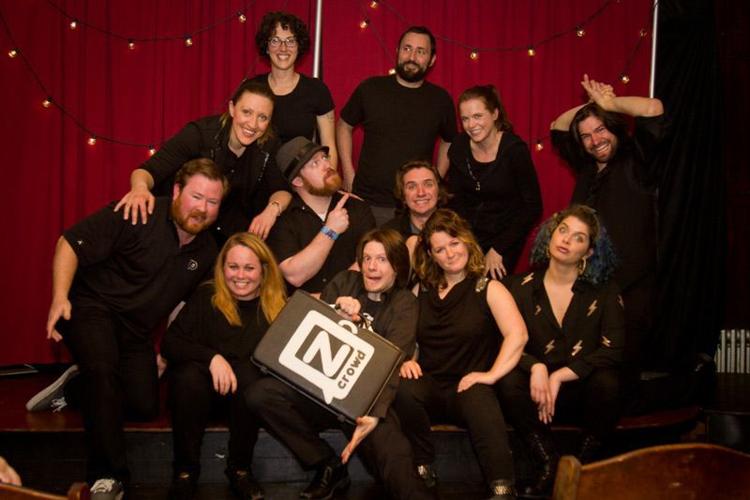 Steel River Playhouse announces the return of short form improv troupe from Philadelphia N-Crowd to the Pottstown theater on Friday. N-Crowd presents its unscripted brand of comedy in a show that is different every time.
Since 2005, N-Crowd has performed more than 800 times in Philadelphia, where it has won best comedy club numerous times and is one of the longest running Philly comedy shows.
N-Crowd rotates through more than a dozen members in the troupe, for a completely unique show every time. The performers take audience suggestions and craft a scene around it, making the audience a crucial part of the show. Some humor may not be appropriate for young children.
Tickets are $19 for adults; $17 for seniors and $15 for students. Performance time is at 8 p.m.
Steel River Playhouse is at 245 East High Street, Pottstown. For information, call 610-970-1199 or go to steelriver-playhouse.org.