A cutting edge event to help encourage development of West Reading's local fashion and design community will bring high fashion to Berks County with the third annual Fashion Show on Saturday. The event, a collaboration between the West Reading Community Revitalization Foundation and West Reading merchants, will bring together designers, models and local boutiques for a night focused on creativity, style and music.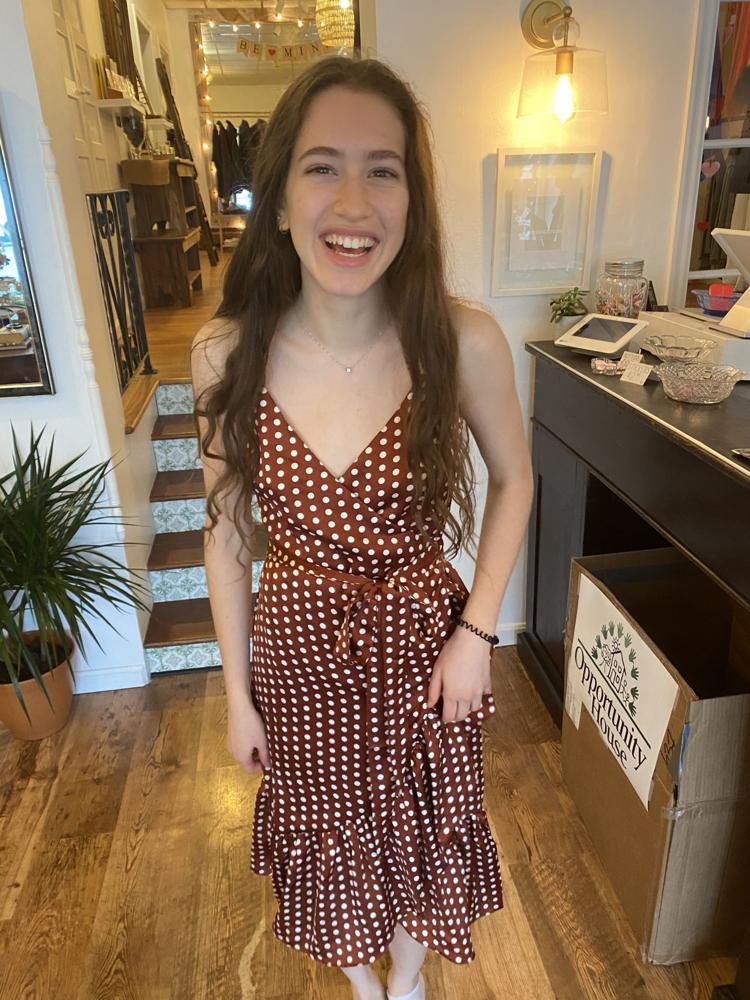 Eclectic looks will be showcased in the show, featuring street wear to lingerie to vintage, coming from prominent area boutiques: LiliBea's, Be Mine Boutique, A Touch Of Grace Vintage, New Age Attire and frock.
Albright College fashion design students Paul Cieri and Ashley Hillegass will present three separate looks from the 2020 "Design Challenge," under the direction of alumna and fashion design faculty member Sara Nelson.
Five Reading Muhlenberg Career & Technology Center student designers will present 18 looks from their work with instructor Tricia Rubin.
Enjoy a welcome glass of champagne and taste light bites by West Reading restaurants, including La Abuela Mexican Restaurant, G.N.A., Nonno Alby's, Say Cheese!, and Gourmand Cafe.
Music will be provided by D.J. Gregg Nyce, and "Berks County Living" magazine will be photographic guests for an upcoming "B Scene."
Leading up to the show, West Reading will feature events with its very own Fashion Week, with participating boutiques featuring special promotions and events.
The show will be at 7 p.m. on Saturday in the Olympian Ballroom, 603 Penn Avenue, West Reading. Advance tickets are $40, or $45 at the door. For information, go to VisitWestReading.org.
Lehigh Valley Music Awards at ArtsQuest
Local musicians, music schools and music students will be honored at the 21st annual Lehigh Valley Music Awards on Sunday at ArtsQuest Center in Bethlehem.
A partnership between the nonprofit Greater Lehigh Valley Music Association and ArtsQuest, the Lehigh Valley Music Awards were created to celebrate the region's music industry. During the music-filled awards ceremony, the GLVMA will present awards honoring the region's best performers in a variety of genres, including blues, rock, folk, gospel, hip-hop, and jazz.
Part of the mission of the awards is to highlight youth and encourage them to realize their dreams.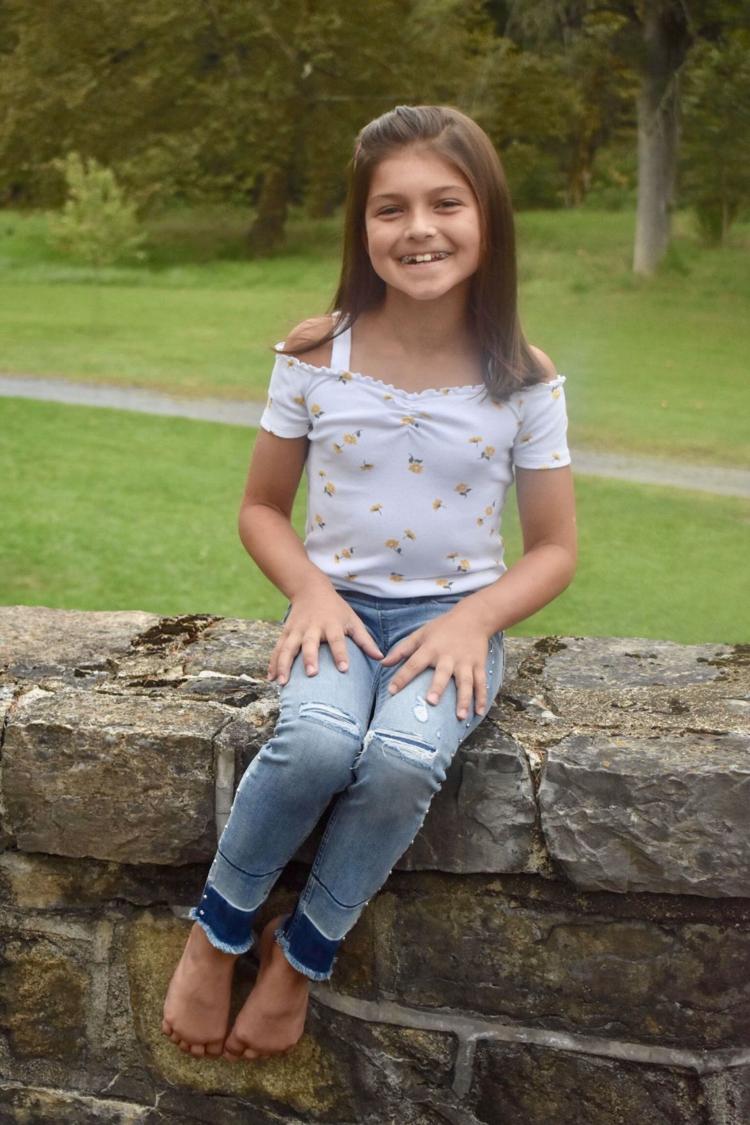 Ten-year-old cancer survivor Coco Lazaridis will receive the community youth award.
Coco was diagnosed with an extremely rare childhood leukemia, called juvenile myelomonocytic leukemia, when she was three months old. The disease affects only one in a million children each year. In 2010, Coco's mother founded the Coco Foundation to help those impacted by pediatric cancer. After a bone marrow transplant, Coco is nearly 10 years in remission and now is considered one of the best gymnasts in the country. She works out every day at Parkettes Gymnastics in Allentown and has already been recruited by Penn State.
Also to be honored are four local students who stand out for their performances, both in school and onstage with youth education scholarship awards - Emmaus High School senior Rhys Williams; Bangor Area High School multi-instrumentalist Steffani Smith; Allison Bressette and Jadyn Lynah, both students at Lehigh Valley Charter High School for the Arts in Bethlehem.
The awards ceremony, hosted by actor and director Daniel Roebuck and Freddie Frederick Jr., will feature performances from some of the biggest artists in the Lehigh Valley, including the Aardvarks and the Sarah Ayers Band.
The Aardvarks will put their own spin on covers and their original music. The band's lead singer and guitarist, Mike Rauscher, and vocalist and pianist, Rod Walls, previously played with other bands before forming a duo in 2002 to perform as A Pair of Armadillos.
Sarah Ayers, popular for her soulful voice and blues jams, won the outstanding female vocalist award at last year's Lehigh Valley Music Awards, an honor she has won every year since 2003. Ayers and her band mix blues with notes of rock and funk in their covers and originals.
Other performers include Big Valley Bluegrass, Billy Bauer Band, Luisito Rosario & Orchestra, MB Pro Showcase, and Regina Sayles.
Tickets are $20 and available by going to steelstacks.org or by calling 610-332-3378. For more information about the awards, go to lehighvalleymusicawards.org.
LATW 'SEVEN' in Reading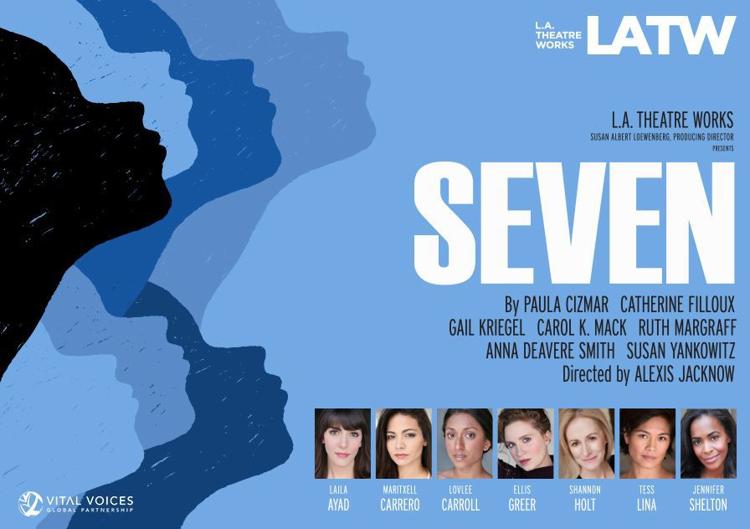 Los Angeles Theatre Works' riveting documentary play "SEVEN" comes to Miller Center for the Arts in Reading's Entertainment Square on Saturday.
"SEVEN" is written by seven female writers based on personal interviews with seven remarkable women who faced life-threatening obstacles before bringing heroic changes to their home countries of Pakistan, Nigeria, Ireland, Afghanistan, Guatemala, Russia and Cambodia.
Playwrights Carol K. Mack (who conceived the play), Anna Deavere Smith, Paula Cizmar, Catherine Filloux, Gail Kriegel, Ruth Margraff, and Susan Yankowitz collaborated to create a tapestry of stories that weave together the words of these women, dramatizing their struggles and triumphs over resistance, death threats, entrenched norms and pervasive violence. Since the premiere in 2008, the piece has been translated into 27 languages and performed worldwide in more than 30 countries, sharing with an international audience these inspiring tales of bravery and perseverance.
The work makes the powerful and timeless statement that even in the darkest times, one person, one voice, and a single act of courage, can change the lives of thousands.
"SEVEN" was created with the support of the Vital Voices Global Partnership, the preeminent non-governmental organization that identifies, trains and empowers extraordinary women around the world by unleashing their leadership potential to transform lives and accelerate peace and prosperity in their communities. These women have returned home to train and mentor more than 500,000 additional women and girls in their communities.
The performance is 7:30 p.m. Saturday at Miller Center for the Arts, 4 North Second Street, Reading.
Tickets are $35 in advance, $40 door for adults; and $15 in advance, $20 door for students.
For information, call 610-607-6270 or go to millercenter.racc.edu.
Bach Choir presents 'Noah's Flood'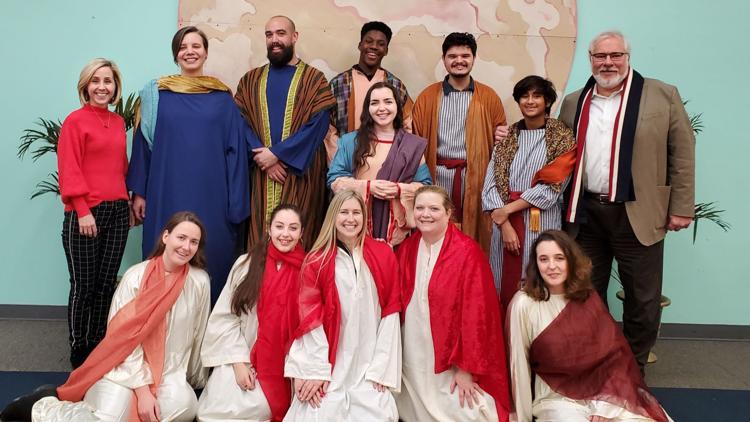 Benjamin Britten's one-act opera based on the biblical story of Noah and the ark will kick off the Bach Choir of Bethlehem's inaugural Greg Funfgeld Family Concert this weekend.
In collaboration with Pennsylvania Youth Theatre, Bach Choir will present "Noah's Flood" on Saturday and Sunday in Lehigh University's Packer Memorial Church.
PYT and director Jill Dunn are co-producing the opera, which includes performances by Bel Canto Youth Chorus; the Young People's Philharmonic; Mock Turtle Marionettes; students from St. Ann School in Emmaus, Lehigh County; Lehigh University and members of the community.
Traditionally staged in churches, Britten's opera is presented in Packer Memorial Church.
The animals are played by children and Doug Roysdon from Mock Turtle Marionettes has been working with them to make their own masks.
Noah is played by David Newman, a bass baritone who has sung previously with Bach Choit.
Meg Bragle, a mezzo-soprano and one of the winners of Bach Choir's Young American Singer competition, returns to play Mrs. Noah, and John Hare is the narrator and the voice of God.
This is the first family concert under its new name of the Greg Funfgeld Family Concert.
The Bach Choir music director and conductor, who plans to retire in 2021, said it came about as an endowment gift for the concert series from local philanthropist Beall Fowler.
Benjamin Britten's "Noah's Flood" will be presented at 3 p.m. Saturday and Sunday at Packer Memorial Church, 18 University Drive, Bethlehem.
Tickets are $18 for adults and $9 for students.
For information, go to Bach.org or call 610-866-4382 ext 110 or 115.
Munopco to present 'Gypsy'
"Gypsy," regarded by many theater professionals as the greatest musical ever created, will be staged by Munopco at the Scottish Rite Cathedral in Allentown starting Saturday and continuing to March 8.
"Gypsy," based on a true story, is the story of an ambitious stage mother fighting for her daughters' success, while secretly yearning for her own. It is set across America in the 1920s, when vaudeville was dying and burlesque was born, Arthur Laurents' groundbreaking show explores the world of two-bit show business with brass, humor, heart, and sophistication.
Returning to the stage after five years, Jillian Rossi plays Louise, the character loosely based on the Gypsy Rose Lee, the famous striptease artist, who penned her memoirs in 1957, after which the show was fashioned. Julie Valenzuela plays her manipulative mother, Rose.
The score by Jule Styne and Stephen Sondheim boasts one hit after another, including "Let Me Entertain You," "Some People," "You'll Never Get Away from Me," "If Momma Was Married," "All I Need Is the Girl," "Everything's Coming Up Roses," "You Gotta Get A Gimmick," "Small World," and "Together Wherever We Go."
Also in the cast are Ally Borgstrom as June, Robert Calder as Herbie, Evan Watkins as Tulsa, Lila Schneider as Young Louise, Emily Noel Bellfy as Baby June, Beth Sucro as Tessie, Christine Ebert as Electra, and Bethe Hoppes as Mazeppa.
Musical direction is by Chris Hamm, and choreography by Jaedon Muhl.
Performances are 8 p.m. Feb. 29, March 6, and 7 and 2 p.m. March 1 and 8, at Scottish Rite Cathedral, 1533 Hamilton Street, Allentown.
Tickets are $25 adults, $22 seniors and $15 students.
For information, call 610-437-2441 or go to munopco.org/tickets.
'The Little Foxes' at Northampton Community College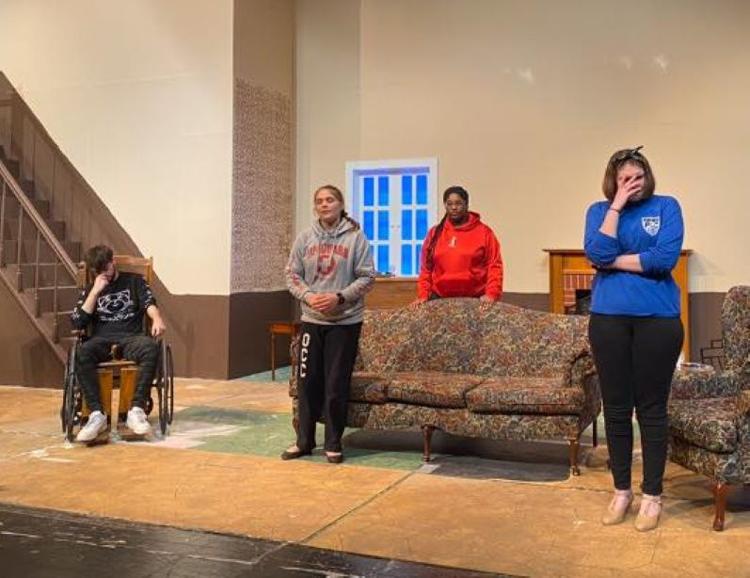 The Northampton Community College Theatre Department's season continues with "The Little Foxes," by playwright Lillian Hellman through Monday.
Clair M. Freeman directs the story, set in a small town in Alabama, circa 1900.
"The Little Foxes" captures the story of a southern family whose selfish pursuit of the American dream ends up destroying them and those they love. The Hubbards are bound together by blood, but ripped apart by disparate desires. Their simple house servant states, "There are people who eat the earth and other people who stand around and watch them do it." The Hubbards are those who "eat the earth."
Three siblings - the manipulative and clever Regina; the cruel and arrogant Oscar; and the possessive and scheming Benjamin - have decided to partner together to increase their already substantial, ill-gotten wealth. There is only one problem: Regina's terminally ill husband, Horace, is refusing to give them the $75,000 they need.
NCC's student-run restaurant, Hampton Winds, will partner with the theater department to provide a southern-themed, three-course meal before the Thursday and Friday performances. The cost is $30. Dinner reservations are required by calling 610-861-4549 or emailing clitzenberger@northampton.edu; a separate ticket is required for the show, available at ncctix.org.
Due to mature themes, the show is recommended for middle school-aged students and older.
Performances are 7:30 p.m. Feb. Thursday through Saturday and Monday; 2 p.m. Sunday, in Norman Roberts Lab Theatre, Northampton Community College, 3835 Green Pond Road, Bethlehem Township, Northampton County.
Tickets are $5 and free for NCC students who make a donation of a non-perishable food item to NCC's H.O.P.E. Food Bank.
For information, call 484-484-3412 or go to ncctix.org.
Family show 'Miss Nelson is Missing'
A family production based on the characters in the beloved books by Harry Allard comes to DCP Theatre in Salford Township, Montgomery County, Friday through March 8.
"Miss Nelson is Missing" is adapted by Jeffrey Hatcher from Allard's book and focuses on the first grade teacher whose students constantly take advantage of her nice nature.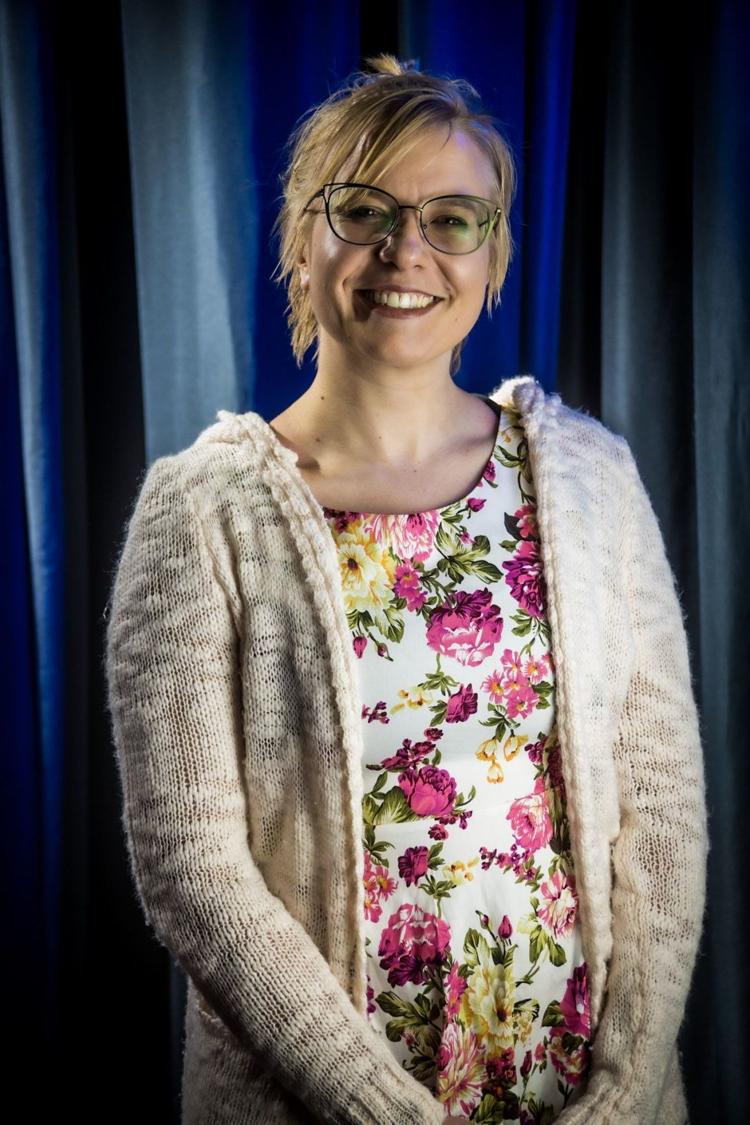 Miss Nelson is just too nice and her classroom is chaotic and her students are out of control. After their constant misbehaving and rudeness, and their refusal to learn, Miss Nelson determines something has to be done. One day, she disappears, and her class is taken over by tough-as-nails Viola Swamp, "the meanest substitute teacher in the whole world." Miss Nelson's class realizes how much they miss her, and they set out to uncover the mystery of her disappearance with the help of Detective McSmogg.
Miss Nelson is played by Kristin Cichowski; Principal Humlekker by Elda Kulp and Detective McSmogg by Riley Mann.
The rest of the class includes Aden Riggleman, Brennan Sibel, Isabella Valleley, Nicholas Roque, Taylor Mundondo, Daniel Herschel, River Camlin and Josh Reyes.
The director is Christopher McBreen.
Performances are 8 p.m. Feb. 28 and March 6, 1 and 4 p.m. Feb. 29, March 1, 7, 8, DCP Theatre, 795 Ridge Road, Salford Township. Tickets: $12. Info: 215-234-0966, dcptheatre.com.
ASO Schadt String Competition Sunday
Some of the best young cellists in the country will be in Allentown this weekend to compete for a prestigious national award given by Allentown Symphony Orchestra.
Nine cellists will vie for the $12,000 grand prize and the opportunity to perform a solo concert with the Allentown Symphony Orchestra. The finals of the 23rd annual Schadt String Competition are at 2 p.m. Sunday at Miller Symphony Hall. The finals are free and open to the public.
The ASO received 60 applications from across the country and narrowed them down through blind auditions to nine semifinalists. The cellists will again be narrowed down to three finalists through another blind audition who will compete Sunday.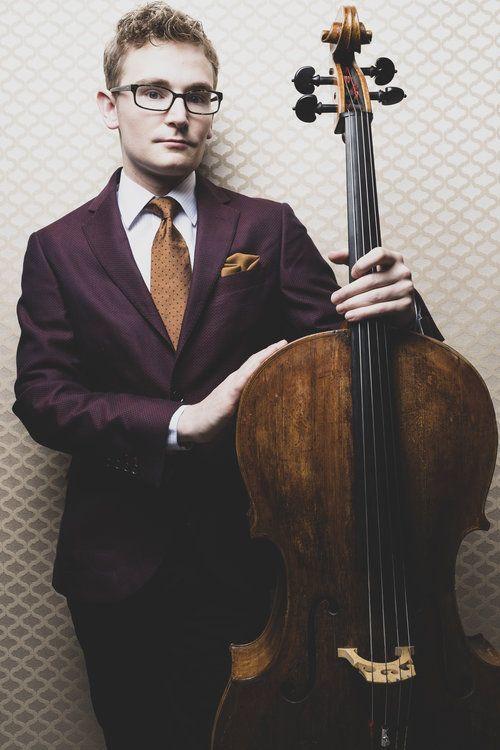 Begun in 1997, the Schadt String Competition was created through a bequest to the Allentown Symphony Association from Edwin H. and Leigh W. Schadt, brothers who lived in Allentown and became successful businessmen. Their father was a self-taught violinist and wanted his sons to learn to play the instrument he loved. Although Leigh and Edwin did not become violinists themselves, they kept their father's interest alive by establishing a trust to provide financial aid to promising young violin students.
Today, the trust provides scholarships to area string musicians, sends young musicians to music camps, and underwrites youth concerts.
Each finalist must perform a cello concerto, and some of the most frequently performed by contestants include Robert Schumann's "Cello Concerto in A minor," Antonín Dvořák's "Cello Concerto No. 2 in B minor," and Edward Elgar's "Cello Concerto in E minor."
Judges are Diane Wittry, music director and conductor of the Allentown Symphony Orchestra; Richard Weiss, first assistant principal cellist of The Cleveland Orchestra and Jesús Castro-Balbi, a cellist who has soloed with the Dallas and the Fort Worth Symphony Orchestras, the China Philharmonic, the Aarhus Symphony Orchestra (Denmark), the Leipzig MDR radio orchestra, the Mexico City Philharmonic and the National Symphony Orchestra (Peru).
The finals are at 2 p.m. Sunday at Miller Symphony Hall, 23 North Sixth Street, Allentown.
Admission is free.
For information, call 610-432-6715 or got to millersymphonyhall.org.
'Mystery Science Theater 3000' live in Reading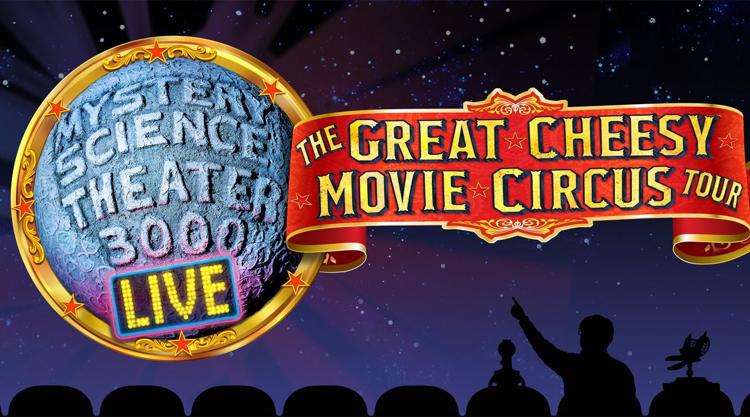 The hilarious Peabody Award-winning hit TV comedy is coming to life when it comes to Reading next Tuesday with an all-new "Mystery Science Theater 3000 Live: The Great Cheesy Movie Circus Tour."
Join creator and original host, Joel Hodgson, in his final tour and the world's only movie-riffing robots, Tom Servo, Crow, and Gypsy, as they take audiences on an exhilarating roller coaster ride through some of the cheesiest films ever made.
This is the last chance to see Joel, as he celebrates his final live tour performing the unique comedic art form he created. The exhilarating, nonstop, rapid-fire hilarity is brimming with hundreds of jokes riffed on a "So-Bad-It's-Good" feature film, plus spirited sketches and songs that turn the stage into a circus-themed party.
Originally airing for 11 seasons from 1988 to 1999, Mystery Science Theater 3000 immediately won over fans and became one of the most beloved cult TV shows of all time.
When Joel Robinson, played by Hodgson, is shot into space and forced to watch bad movies, he builds a cast of lovable robot sidekicks to help keep his sanity. It's only through their wisecracks, quips and friendships that they make it through a barrage of increasingly terrible cinema.
"Mystery Science Theater 3000 Live: The Great Cheesy Movie Circus Tour" is at 7:30 p.m. Tuesday at the Santander Performing Arts Center, 136 North Sixth Street in downtown Reading. Tickets are $39 and $59.
For information call 610-898-7469 or go to santander-arena.com.