Explore the galleries and artist studios of eastern Berks County Nov. 14-17, when art-related businesses in Bally, Boyertown, and Oley open their doors for the 10th annual "Fall into Winter" tour.
Participating venues will welcome visitors each day from 10 a.m. to 6 p.m. The self-directed tour is free and open to the public.
Participating venues include Taylor Backes Glass Studio, 150 South Washington Street, Boyertown; Dancing Tree Creations Artisans Gallery and Studio, 220 South Reading Avenue, Boyertown; Studio B Fine Art Gallery, 39A East Philadelphia Avenue, Boyertown; Other Farm Brewing Company, 128 East Philadelphia Avenue, Boyertown; Frecon Farms, 501 South Reading Avenue, Colebrookdale Township; Simply Sherry, 14 South Reading Avenue, Boyertown; CD's Place, 237 North Reading Avenue, Boyertown; Covered Bridge Farmstand, 92 Covered Bridge Road, Oley Township; and Scott Rothenberger's PLACE Design Studio and Showroom, 1780 Route 100, Washington Township.
The Fall into Winter tour was inspired by popular Boyertown High School pottery instructor Linda Rohrbach Austerberry, who opened her own home and studio to show her pottery and to offer a few of her artist colleagues the opportunity to join her each season. Following her retirement from teaching, Austerberry invited other artists to open their studios to the public, and in 2010 the Fall into Winter tour was born.
PLACE Design Studio will have pottery by Jennifer Baro; the quilts of Janet Henshaw and Sheila Stewart; planters and doodle art by Beth Glick from Glick's Greenhouse, and Craft Cocktails–A Night with Javier from 3 to 7 p.m. Friday. The Other Farm and Forge, a nano-brewery, will have live music on Saturday.
Studio B Fine Art Gallery features "Moving Pictures," an exhibit featuring the sculptures and furniture of Amy Forsyth and the paintings of Charles Farrell.
Watch glass making at Taylor Backes Glass Studio and Galleries or make your own.
Dancing Tree Creations Artisans Gallery & Studio is a working studio of co-owners Lyn and Beth Camella-Rich and a gallery that represents the works of more than 200 local and national artists.
Each venue is offering two items for a raffle to be held at the close of the tour weekend. Proceeds from this year's raffle will benefit Studio B Fine Art Gallery, the home of the Arts and Activities Alliance, a committee of Building a Better Boyertown.
For information, call Scott Rothenberger, organizer at 610-428-1801, or email scott@designbyPLACE.com.
'The Immigrant' premieres in Easton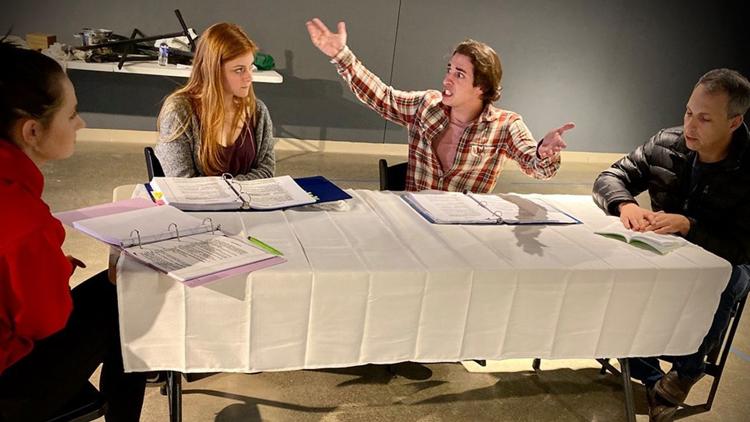 Playwright Mark Harelik's personal story about his grandparents, who came to America from Russia in the early 1900s, is one of the most performed plays in the country.
"The Immigrant," the true story of Harelik's experience, has now been made into a musical and will make its area premiere Nov. 16-17 at Sigal Museum in Easton.
The performance presented by American Monarch Theatre Company and the Sigal Museum, is funded by the Mellon Foundation.
The musical follows a young Russian-Jewish immigrant in 1909 who plants himself in the vast expanse of Texas to build a new life with an old cart, a few bananas and a pair of unexpected benefactors.
Fleeing the vicious pogroms of his homeland, Able to speak only Yiddish, and alone in the midst of a staunchly Christian community, he begs for shelter. When a local couple take he and his wife in, it is a signal of a new start of friendship between the two families and the hope for future.
Harelik wrote the play in 1985, which was adapted into a four-person chamber musical with music by Steven M. Alper and lyrics by Sarah Knapp in 2000. The musical played off-Broadway in 2004.
The performance features a unique set design by Ryan Cook that puts you the audience in the action, says director Colette Boudreaux. Justin Chesney and Joelle Tshudy play Mark and Leah Harelik; and Sean Carroll and Joelle Tshudy play Milton and Ima Perry.
Music direction is by Justen Blackstone.
Performances are 7:30 p.m. Nov. 16 and 2 p.m. Nov. 17 at Sigal Museum, 342 Northampton Street, Easton. Tickets are $5.
For information go to americanmonarchtheatre.org/the-immigrant.
Commissioned play to open at Lehigh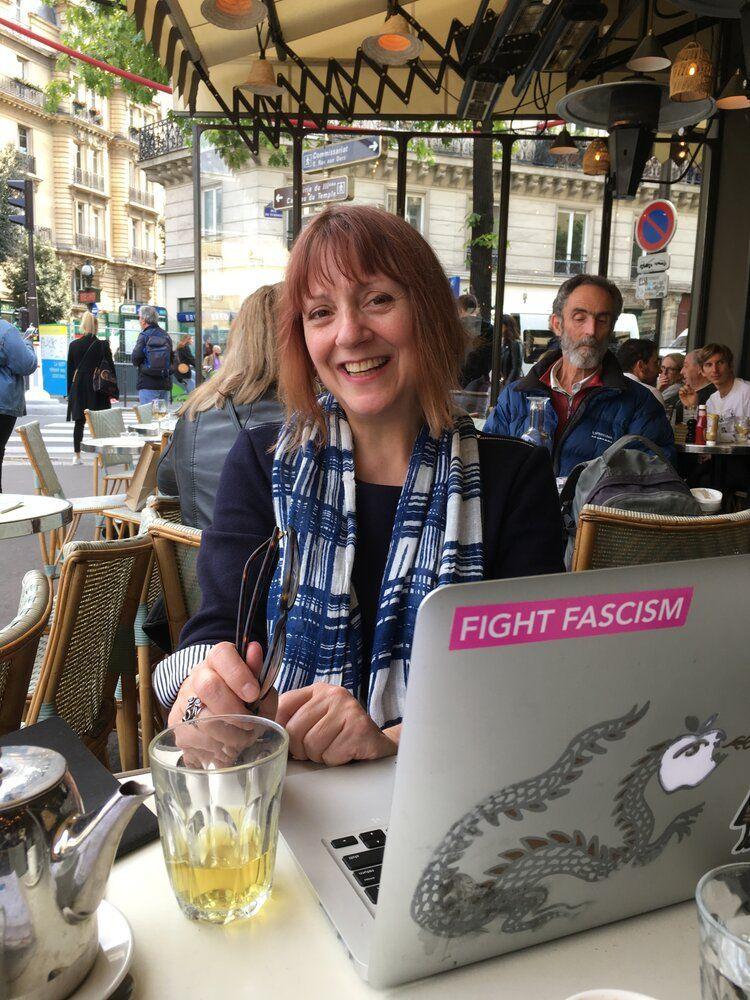 Lehigh University's theater department will premiere a brand new play, "The Broken Machine," Nov. 15-22 in Lehigh's Diamond Theater. The play will cap Lehigh theater professor Pam Pepper's career.
The university commissioned Liz Duffy Adams, an award-winning playwright, to write the play. She was the university's 2018-2019 Theodore U. Horger '61 artist-in-residence in the performing arts.
"The Broken Machine" follows a woman named Mac, who had been a computer programmer who was complicit in a gigantic collapse of the world wide web. She flees, with a broken arm, to the woods, where she is joined by Gray, a gray fox whose avatar is a human, against a backdrop of a gigantic wildfire that is forcing evacuation. As they flee through the wilderness, they are pursued by would-be rescuers and threatened by a psychopomp, which is a creature from Greek mythology who guides a living person's soul to another world. This psychopomp, however, is a non-binary punk teenager with an attitude and is coming for Mac.
Eugene Albulescu, Lehigh University music professor, composed the music for the play.
The five-person cast features Lehigh University students Allison Findley as Mac; Ryan Lewis as Gray; Vaughan Kramer as Joe; Leidy Iglesias as Jane; and Aiden Galbraith as the psychopomp.
Pepper, who is retiring after more than three decades at Lehigh, said this is her final production at Lehigh.
Performances are 7:30 p.m. Nov. 15-16 and 20-22 and 2 p.m. Nov. 17 at the Diamond Theater, Zoellner Arts Center, Lehigh University, 420 East Packer Avenue, Bethlehem.
Tickets are $12 adults, $10 seniors and $5 students. The Nov. 20 performance is pay-what-you-wish.
For information call 610-758-2787, or go to zoellnerartscenter.org.
Tony Award-winning play in Reading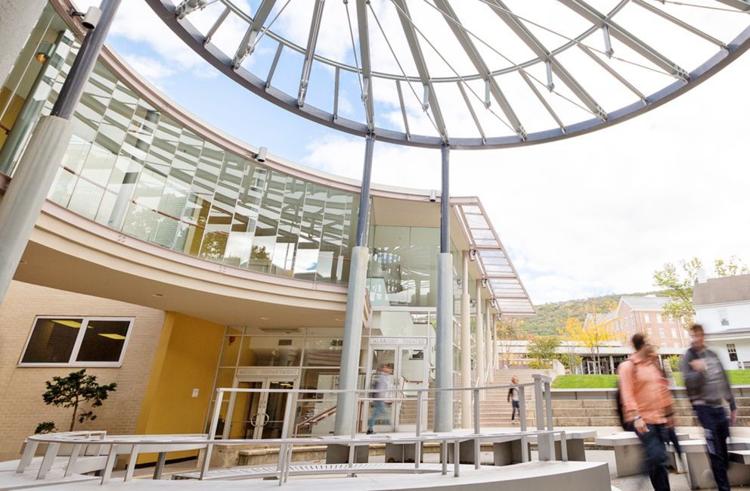 "The Curious Incident of the Dog in the Night-Time," based on the best-selling 2003 novel by Mark Haddon, opens today at Albright College's Center for the Arts.
The college's Domino Players will present the acclaimed play, which won the Tony Award for best play in 2015.
Adapted by Simon Stephens and directed by Jeffrey Lentz, a 1990 Albright graduate, "The Curious Incident of the Dog in the Night-Time" follows 15-year-old math whiz Christopher Boone, who lives with his divorced dad in Swinton, a working-class town west of London. After being falsely accused of killing a neighbor's dog, Christopher, who is brilliant but has difficulty dealing with the sounds and stresses of everyday life, decides to investigate the crime. The secrets he unearths prompt him to leave his trusted teacher and the familiar streets of his hometown for a life-changing train trip to London in a thrilling and heartwarming adventure story featuring an unforgettable young hero.
There will be a talkback and reception after the Thursday show and the Albright Improv Show in Roop Hall after the Friday show.
Performances are 8 p.m. Nov. 14-16 and 2 p.m. Nov. 17. The theater is at 13th and Bern streets, Reading.
Tickets are $15 adults and $10 seniors and students. For information call 610-921-7547 or go to albright.edu.
'Vanishing Point' fundraiser at Lehigh Valley Charter Arts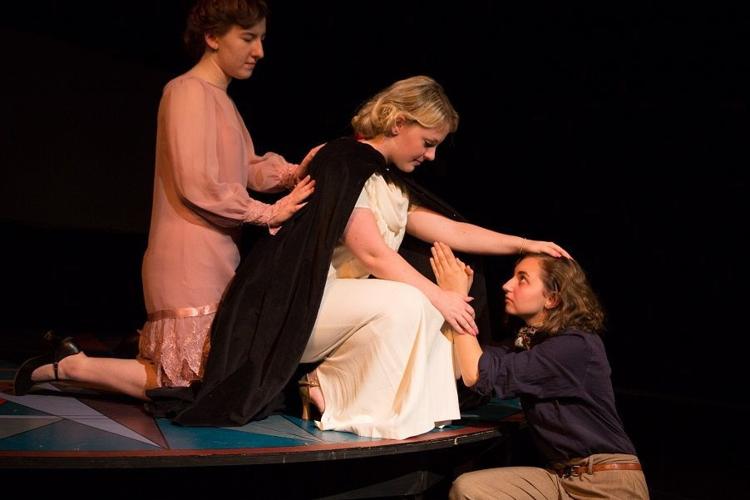 The Lehigh Valley Charter High School for the Arts will present an encore performance of its acclaimed show "Vanishing Point" as a fundraiser Saturday.
"Tapas, Treats and An Encore Performance of Vanishing Point" will begin at 6 p.m. with food and music in the school's Commons Cafe at 6 p.m., with the performance at 7 p.m. in the Charter Arts Theatre.
Charter Arts was the first high school to produce "Vanishing Point, A New Musical," with a book and lyrics by Rob Hartmann and Liv Cummins and music by Hartmann. The school's production opened to sold-out crowds for a two-week run in October.
"Vanishing Point" enters around aviatrix Amelia Earhart, evangelist Aimee Semple McPherson, and author Agatha Christie, who each vanished mysteriously: Agatha disappeared for 11 days; Aimee disappeared for three weeks, and, of course, Amelia vanished completely. The show has a cast of three women who play not only their central role but also each other's mothers, husbands, friends, reporters, and so on.
The production is directed by Kelly Bickert and features senior theater majors Katie Conlon as Agatha Christie, Reagan Frankhouser as Aimee Semple McPherson and Marcella Karam as Amelia Earhart.
"This show really packs a punch, and in order to keep that feeling, that momentum, the show is simply staged, keeping the focus on the women and their forward progress," said Bickert. "The music is phenomenally diverse in style and genre and the story is both heartwarming and heartbreaking."
Tickets are $20 for adults and $10 for students. For information go to CharterArts.org.
'Love, Loss and What I Wore' in Salford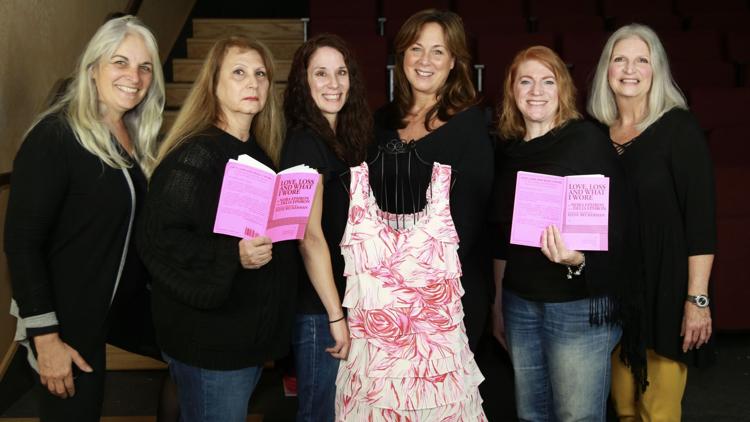 Nora and Delia Ephron's "Love, Loss and What I Wore" will be featured as a DCP Theatre Outlet performance for one night only on Saturday.
The unique theatrical experience about women and their relationship with outfits, shoes, handbags, and accessories is based on the book by Ilene Beckerman and will be performed at 7:30 p.m. Nov. 16 in the theater near Telford, Montgomery County.
"Love, Loss and What I Wore" illustrates how women tie their life memories to the clothes they wore. Women everywhere will identify with the stories told by veteran actresses Linda Friday, Teri Maxwell, Marianne Dell'Aquila, Jayne Galletta, Doreen Haugh, and newcomer, Colleen Algeo. Topics such as high heels, boots, your first bra, and prom dresses are told through comedic and poignant monologues. The show, which will be presented readers-theater style, is composed of monologue and dialogue.
The show contains adult themes and language.
The Outlet at DCP Theatre is at 795 Ridge Road, Salford Township.
Tickets are $12 at the door and $10 online. For information go to dcptheatre.com.
'Elf on the Shelf' comes to State Theatre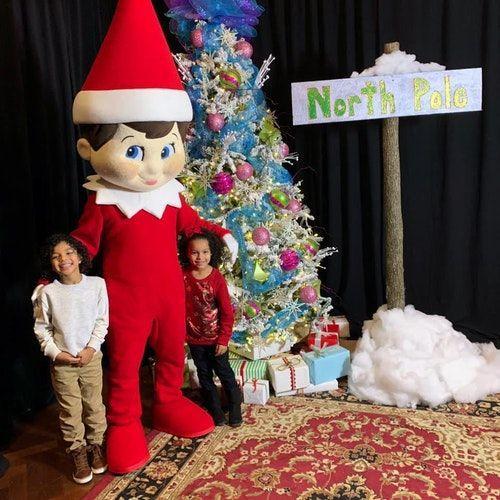 A musical adaptation of the popular Elf on the Shelf phenomenon comes to the State Theatre in Easton on Thursday.
"The Elf on the Shelf: A Christmas Musical" brings the beloved tradition to life on stage for the first time ever in an all-new musical and premiere stage production. The musical opens with a friendly Elf on the Shelf named Tater Tot speaking directly to the audience. When Tater Tot, top Scout Elf of his graduating class, is sent to a disconnected, multi-generational family struggling to rediscover Christmas spirit, he's got to find a way off the shelf and into their hearts. The toe-tapping, heartwarming story of one small elf's big impact on his adoptive family includes an exclusive invitation to Santa's North Pole and engages audiences with a glimpse into the magical live of Scout Elves. Featuring an original story and score, dazzling sets and costumes, this celebration of the season leaves spirits high and captivates all with the splendor of Christmas.
Performance is at 6 p.m. Nov. 14 at State Theatre box office, 453 Northampton Street, Easton.
Tickets are $59.95, $49.95, $39.95 and $29.95. For information, call 610-252-3132 or go to statetheatre.org.