Who doesn't remember Gene London, the genial host of "Cartoon Corners," the long-running Philadelphia children's show from the 1960s and 70s? Watching London using his drawing pad to bring stories to life in between episodes of the day's popular cartoons was a rite of passage for a certain generation.
Now London, who lives in Reading, is bringing pieces of his extensive collection of glamorous Hollywood costumes worn by stars like Marilyn Monroe, Bette Davis and James Cagney, to an exhibit at the Allentown Art Museum. It opens Sunday.
"Designing Hollywood: Golden Age Costumes from the Gene London Cinema Collection" explores the golden era of the late 1920s through the 1950s, when studios fostered a close partnership between actors and designers to bring memorable characters to life through the art of garment design.
Featuring 59 costumes that include period clothing and fashionable designs, the exhibit, running through December 22, offers a behind-the-scenes peek at the glamour of the Golden Age.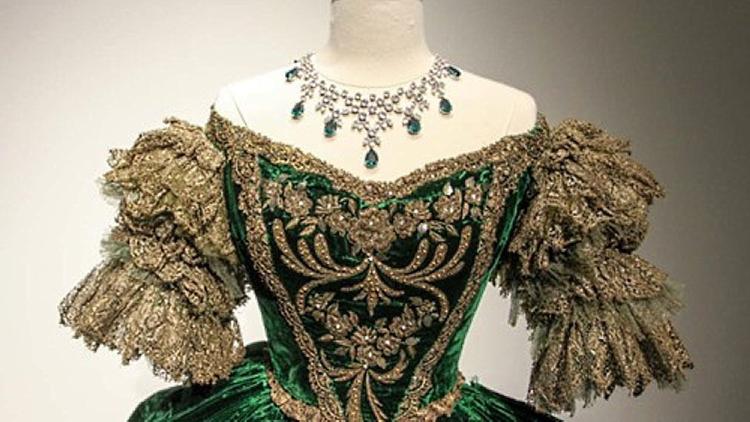 On display will be costumes worn by Elizabeth Taylor, Marilyn Monroe, Katharine Hepburn, Debbie Reynolds, Judy Garland, Rita Hayworth, Henry Fonda, Bette Davis, Joan Crawford, James Cagney, Grace Kelly, Leslie Caron, Lana Turner, Doris Day, and more in such popular films as "Singin' in the Rain," "Ben-Hur," "To Catch a Thief," "Yankee Doodle Dandy" and more, including 10 Oscar winners.
There will be a red-carpet preview from 6 to 8 p.m. on Saturday for members of the museum, at which attendees can meet London, after arriving among a display of 11 vintage automobiles from The NB Center for American Automotive Heritage.
Museum hours are 11 a.m. to 4 p.m. Wednesday through Saturday and noon to 4 p.m. Sundays.
Tickets are $12 for adults; $10 for seniors and students; and free for children ages 5 and under. Admission is free every Sunday.
For information, call 610-432-4333 or go to allentownartmuseum.org.
Heemet Fescht in Maxatawny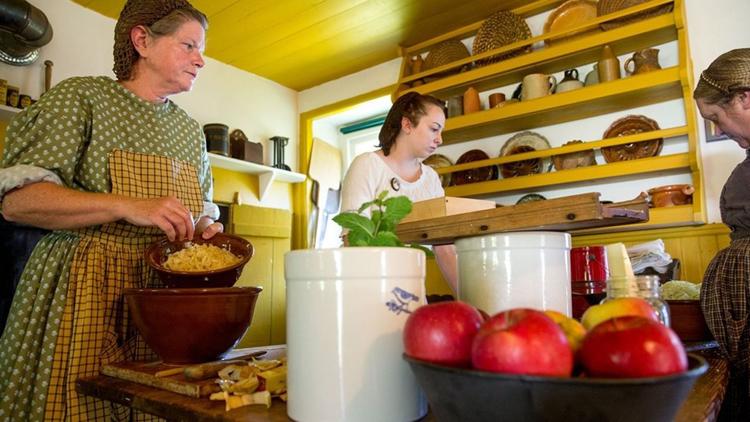 Celebrate the start of autumn with a traditional Pennsylvania Dutch Heemet Fescht, featuring craftsmen, artisans, folk life demonstrations, farming activities, kids activities, food, music and fun from 10 a.m. to 4 p.m. Saturday at the Pennsylvania German Cultural Heritage Center in Maxatawny Township, Berks County, near Kutztown.
Learn about Pennsylvania Dutch harvest traditions and culture with hearth cooking, fraktur designing, a Civil War encampment, hex sign painting and more. Children's activities include pumpkin painting, sand art, wagon rides and a petting zoo.
The free festival celebrates the Pennsylvania Dutch through historic crafters and vendors as well as with the open-air folk life museum and research center on the historic Sharadin Farmstead. The historic buildings will be open and filled with demonstrators as visitors learn how the farm family prepared for the winter months ahead.
The Heritage Center is on the Kutztown University campus, at 22 Luckenbill Road in Maxatawny Township.
For information go to kutztown.edu/about-ku/administrative-offices/pennsylvania-german-cultural-heritage-center or call 610-683-1589.
Artisans in the Park Harvest Festival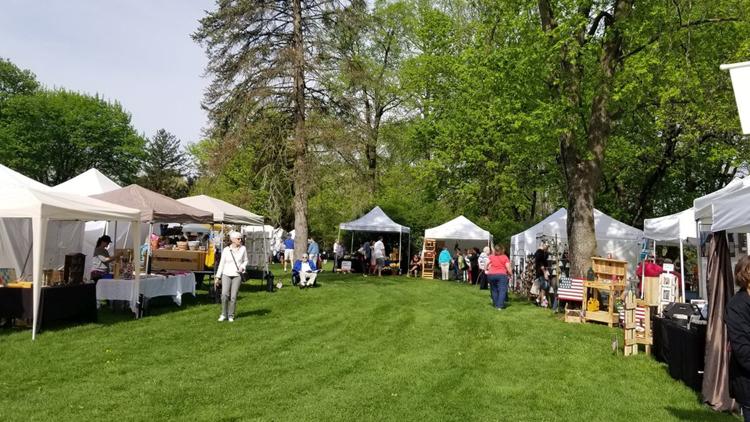 Artisans in the Park will host a free Harvest Festival at Conrad Weiser Homestead on Saturday from 9 a.m. to 4 p.m. More than 20 artists will display original fashion, woodwork, glass, pottery, jewelry, photography, blacksmith, sculpture and more.
Food vendors will range from barbecue to deserts, and Freas Farm Winery will have wine for those over 21.
Entertainment will be provided by the Undercoats, and for children, there are hayrides and art projects with Karrie's Krafts from 10 a.m. to 2 p.m.
Artisans in the Park organizes and promotes annual community fundraising events for historic landmarks in the form of art shows and festivals.
The Conrad Weiser Homestead interprets the life of Conrad Weiser, an 18th-century German immigrant who served as an Indian interpreter and who helped coordinate Pennsylvania's Indian policy. He played a major role in the history of colonial Pennsylvania.
Conrad Weiser Homestead is at 28 Weiser Drive in Heidelberg Township, Berks County, near Womelsdorf. For information, call 610-589-2934 or go to conradweiserhomestead.org.
Reading Theater Project presents 'Our Town'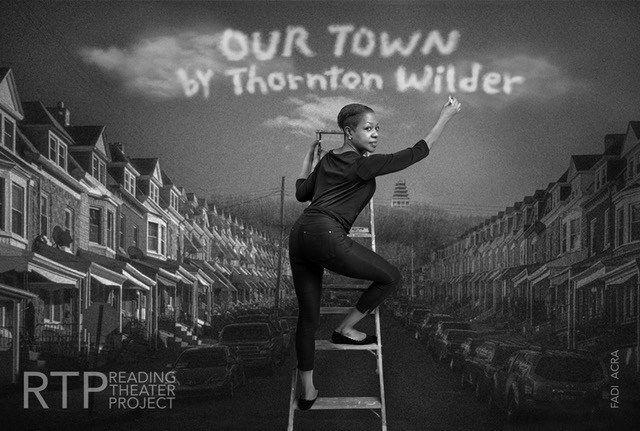 Thornton Wilder's iconic play "Our Town," which celebrates the universality of the human condition, is set in a New Hampshire village, but the story could take place anywhere, including Reading.
Friday through October 6, Reading Theater Project will present "Our Town" at WCR Center for the Arts at 140 North Fifth Street in Reading.
Director George Hatza's immersive concept immerses a Berks County audience into the homes, streets, churches and finally the cemetery of Grover's Corners to unite the play's characters intimately with its audience. Separated by a century, those observing the stories of the citizens of a New England hamlet at the dawn of the 20th century will see themselves — along with those who lived before and those who are yet to be born — as one and the same.
The cast includes Amy Young, Kathyrn Pedersen, Ezra Ali-Dow, Joel Lesher, Kathy Becker, Karyn Reppert, Jody Reppert, Richard Bradbury, Daniel Graf, Kath Godwin, Griffin Yeyna, Madeline Lippa, Jack Woods, Dan Smith, Kathleen Newville, David Guest, Ann Davila, Sid Watts.
Performances are 8 p.m. September 27-28 and October 4-5; and 2 p.m. September 29 and October 6.
Tickets are $20 in advance and $10 for students. Tickets at the door are $25. For information, call 484-706-9719 or go to readingtheaterproject.com.
All-female 'Earnest' at Muhlenberg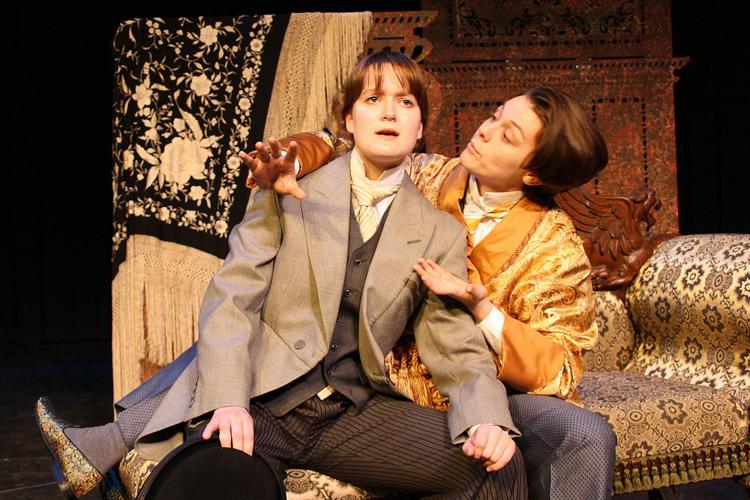 Muhlenberg College Theatre & Dance Department opens its season Thursday with an all-female version of Oscar Wilde's classic satire "The Importance of Being Earnest."
The 1895 farce follows the adventures of two young bachelors leading double lives to win the hearts of those they love.
Director Jim VanValen, a visiting faculty member in the department, says the production's all-female casting was part thematic and part practical.
Cast members said they have enjoyed the process of creating a new take on Wilde's masterpiece
The show also features a faculty spotlight performance by acting professor Holly Cate in the role of Lady Bracknell. Cate previously performed on Broadway in Oscar Wilde's "An Ideal Husband," in 1996. Cate calls VanValen "such a generous collaborator."
In this classic comedy, the characters pursue true love until mistaken identities entangle their intentions, leading to an amusing eruption of chaos within their Victorian home. The men and women strive to create their ideal life in a world in which social status is their driving force.
Like all of Wilde's work, "The Importance of Being Earnest" skewers the absurdities of Victorian society and the pomposity of the upper-class socialites with whom he kept company.
"Earnest" marks VanValen's directorial debut at Muhlenberg College.
Performances are 8 p.m. September 26-28 and 2 p.m. September 29 in Baker Theatre, Trexler Pavilion for Theatre & Dance, Muhlenberg College, 2400 West Chew Street, Allentown.
Tickets are $15 for adults and $8 for students. For information, call 484-664-3333 or go to muhlenberg.edu/theatre.
Agatha Christie murder mystery at Pa. Playhouse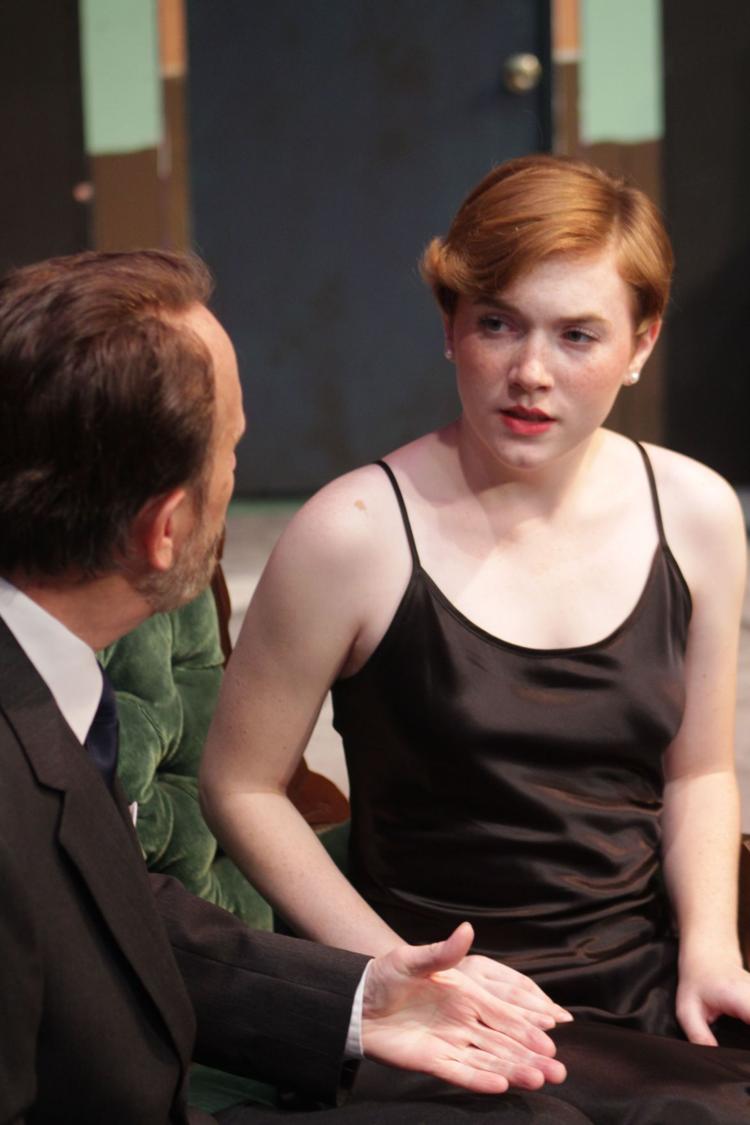 Pennsylvania Playhouse presents Agatha Christie's whodunit "And Then There Were None," opening Friday at the theater in Bethlehem.
"And Then There Were None" is being directed by Marian Barshinger and is a murder mystery as well as a cautionary tale.
In the story, 10 strangers are lured to a secluded island under the false pretense of being guests in a house off the coast of Devon. All that the guests have in common is a wicked past they're unwilling to reveal and a secret that will seal their fate, for it seems each one has been marked for murder. As the weather turns and the group is cut off from the mainland, the bloodbath begins, and one by one, they are brutally killed in accordance with the lines of a sinister nursery rhymes.
The cast features Gary Boyer, Marcy Repp, Brian Wendt, Jillian McLuhan, Ryan MacNamara, Drake Nester, Shaun Hayes, Dale Beltzner, Jenelle Castignano, John Corl, and Russ Morris.
Performances are 7:30 p.m. Friday and Saturday and 3 p.m. Sunday through October 13.
Pennsylvania Playhouse is at 390 Illicks Mill Road, Bethlehem.
Tickets are $25 for adults and $22 for students and seniors Fridays and Sundays. For information, call 610-865-6665 or go to paplayhouse.org.
'Smart People' at Lehigh University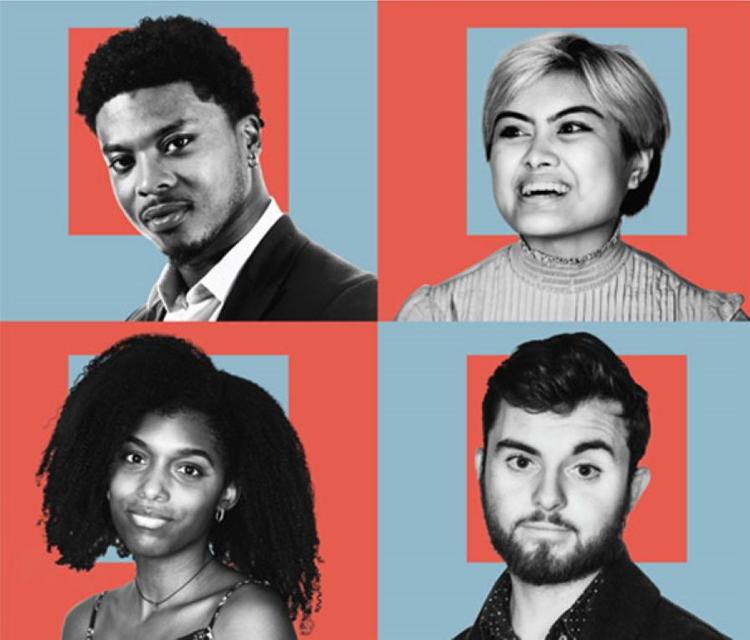 Lehigh University's Department of Theatre kicks off the 2019-2020 season with "Smart People" by Lydia Diamond.
"Lydia R. Diamond has written a very smart play that examines race, relationships, sex and politics in a contemporary way," said director Kashi Johnson. "Set against the backdrop of the 2007-2008 elections, when our country wondered if a black man could become president, 'Smart People' examines the science and psychology of racism through a story that is funny, fierce and very timely."
In the synopsis of the play, which is about four Harvard intellectuals – a doctor, an actress, a psychologist, and a neurobiologist studying the human brain's response to race – who find themselves entangled in a web of social and sexual politics as they search for love, acceptance, and identity in a complex world.
"Smart People" features students Megan Carroll, Donavon Harris, Dominque Ocampo and Shaun McNulty.
Performances are 7:30 p.m. Friday and Saturday and October 2-5; 2 p.m. Sunday at Zoellner Arts Center, 420 East Packer Avenue, Bethlehem.
Tickets are $12 for adults; $10 for students and seniors and $5 under 18. The October 2 performance is pay-what-you-wish.
For information call 610-758-2787 ext 0, or go to zoellner.cas2.lehigh.edu/box-office.
'Schoolhouse Rock Live!' at Cedar Crest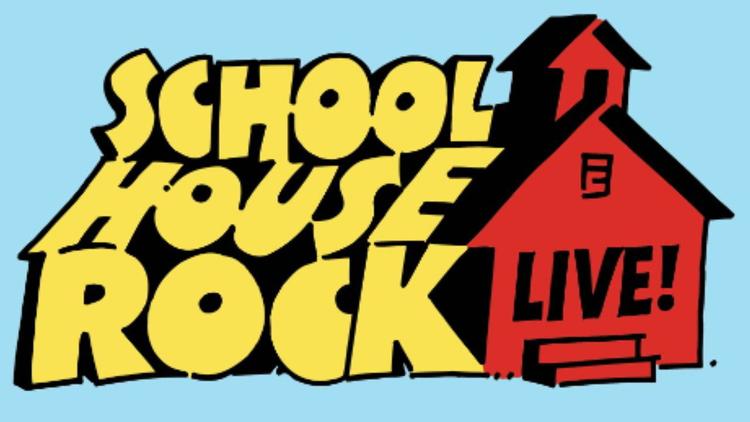 Cedar Crest College Performing Arts Department is taking audiences on a ride back to their childhood with "Schoolhouse Rock Live!" the musical inspired by the animated musical educational videos that aired during Saturday morning children's television September 26 to 29 in Samuels Theatre.
The Emmy Award-winning musical features songs written by jazz musician Bob Dorough, who lived in Mount Bethel until he died in 2018.
The production brings the 1970s cartoon pop culture phenomenon, which taught math, grammar, history and more through clever songs, into the spotlight and onto the stage. "Schoolhouse Rock Live!" follows a school teacher named Tom, who is working up nerves in anticipation for his first day of teaching. He attempts to relax by watching TV, when various personality characters emerge who improve Tom's confidence by teaching helpful tunes to inspire imagination in his new students in songs such as "Just a Bill" and "Conjunction Junction."
The production features direction by Joanna Whitney, music direction by Brian Foley and choreography by Joanellyn Schubert. This production is appropriate for all ages.
Performances are 7 p.m. Thursday through Saturday and 2 p.m. on Sunday. Tickets are $25 for adults; $20 for seniors and $10 for students.
For information, call 610-606-4608 or go to cedarcrest.edu/stage.
Pa. Sinfonia Orchestra opens season with Mozart, Bach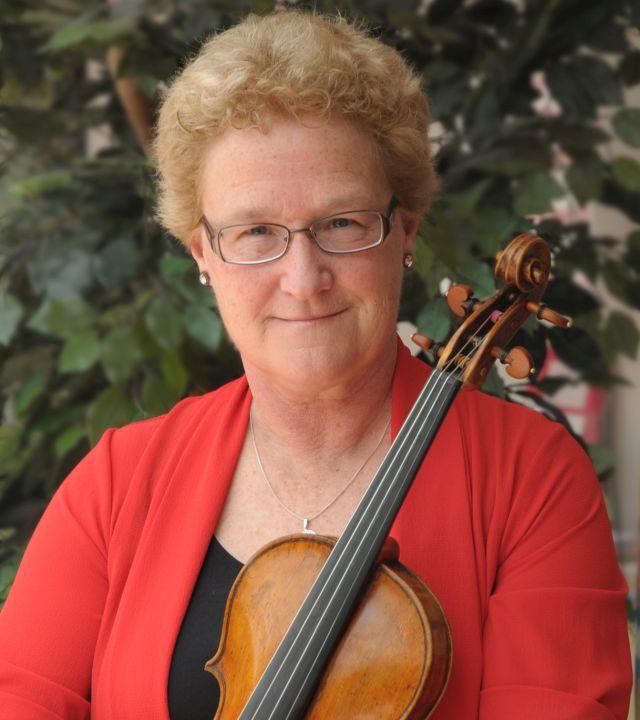 When Allan Birney, music director of the Pennsylvania Sinfonia Orchestra, planned "We ♥ Mozart and Bach," as the group's first concert of the season, he did so as a gift for the audience.
Last March, Sinfonia had to cancel its eagerly anticipated Mozart because of a snow storm, and Birney decided to include two of the pieces from that original March program to the concert, and added a third by J. S. Bach.
The concert at 7:30 p.m. Saturday at Christ Lutheran Church, Allentown, includes Mozart's "Symphony No. 17 in G, K. 129;" "Violin Concerto No. 4 in D, K. 218, in which violinist Rebecca Brown will perform as soloist; and Bach's "Cantata No. 82, "Ich habe genug" featuring bass-baritone Anthony Sharp.
The Pennsylvania Sinfonia Orchestra is a professional orchestra based in Allentown that has presented a year-round schedule of concerts for the Lehigh Valley public for more than 36 years.
Tickets are $25 to $35 for adults; $20 to $30 for seniors ad free for students. A limited number of $15 economy tickets for any age are available for seating in rear rows and must be ordered by phone by the Friday before the concert.
For information, call 610 434-7811 or go to LVArtsBoxOffice.org.