Thanksgiving is next week, heralding the start of the holiday season, and Act 1 DeSales University Theatre is getting the jump on seasonal theater with "Miracle on 34th Street: A Live Musical Radio Play," this weekend. and then resuming it after Thanksgiving weekend with a run Dec. 4- 8 on the main stage of the Labuda Center for the Performing Arts.
The beloved story of belief is retold in the tradition of a live 1940s-era radio broadcast and staged with live Foley effects and a score of favorites Christmas songs.
"Miracle on 34th Street: A Live Radio Play" follows the original 1948 Lux Radio broadcast script, which featured cast members from the 1946 film, such as Maureen O'Hara, John Payne, and Edmund Gwenn, and was performed in front of a live studio audience. The Act 1 production is directed by Associate Professor Steven Dennis, with musical direction by Professor John Bell and choreography by DeSales University alumna Christine Baglivio.
When rel Santa, Kris Kringle (Wayne Turney), gets mistaken for a department store Santa in the Macy's Thanksgiving Day Parade, he pleads his way all the way to the Supreme Court, where a miracle unfolds that is sure to melt even the most cynical of hearts.
Act 1 will introduce the first of its Page to Stage Dinner events at 5 p.m. Nov. 22. Join Dennis and Bell as they share their expertise recreating the sights and sounds of this timeless holiday classic. The event includes full bar and dinner and costs $32.
The 2 p.m. Nov. 23 performance will feature open captioning for patrons who are deaf or hard of hearing and audio descriptions for patrons who are blind or visually impaired. Tickets are half price for patrons using these special services on this date. Please call all Box Office Manager Zach Weidner at 610-282-3654, ext. 2 for more information.
There is a talk back with the director and cast after the Nov. 24 performance.
Performances are 8 p.m. Wednesday to Saturday and 2 p.m. Sunday through Nov. 24 and Dec. 4-8.
DeSales University is at 2755 Station Ave., Center Valley.
Tickets are $33 for adults and $31 for students and seniors, Wednesdays and Thursdays; $34 for adults and $32 for students and seniors on Fridays, Saturdays, and Sundays.
For information, call 610-282-3192, or go to desales.edu/act1.
More holiday fun with Postmodern Jukebox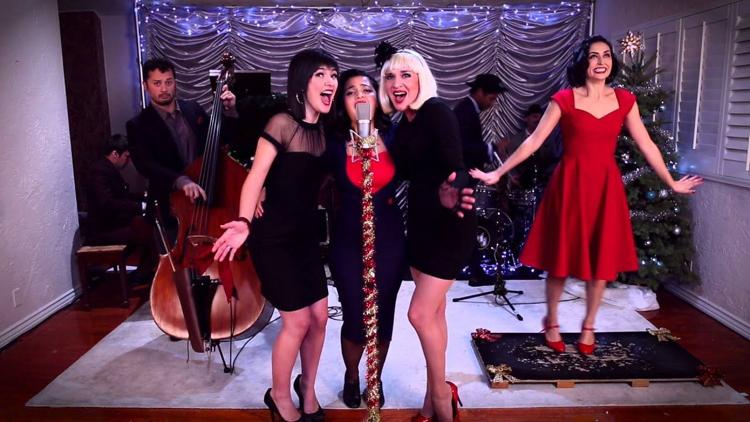 Scott Bradlee's Postmodern Jukebox is launching its inaugural Christmas tour, "A Very Postmodern Christmas," with a stop at Zoellner Arts Center at Lehigh University on Nov. 22.
Fans can expect the same originality, wit, and amazing musical performances that have garnered Postmodern Jukebox viral online stardom and worldwide acclaim.
The tour will feature the group's rotating retro collective of showstopping vocalists, dancers, and instrumentalists. This time, they're mashing up timeless holiday classics along with some of today's pop hits in the "vintage" styles of 1920s hot jazz, doo wop, and Motown.
When asked about what to expect from the show, Bradlee said, "Put simply: it's the touring equivalent of Bing Crosby singing 'Little Drummer Boy' with David Bowie."
Started by Bradlee in 2009, Postmodern Jukebox has gone on to amass over 1.2 billion YouTube views, with 4.2 million subscribers, and have chalked up more than 2.3 million fans on Facebook. For the past half decade, the group has toured the world, playing to sold-out houses on six continents. They've also performed on shows like "Good Morning America," and topped iTunes and Billboard charts.
There will be a free curtain warmer lobby show at 6 p.m. with the Echoes, an all female acapella singing group made up of Lehigh students. The show is at 8 p.m.
Tickets are $49, $59 and $69.
For tickets, call 610-758-2787, ext. 0, or go online at zoellnerartscenter.org.
Salzburg Marionettes come to RACC's Miller Center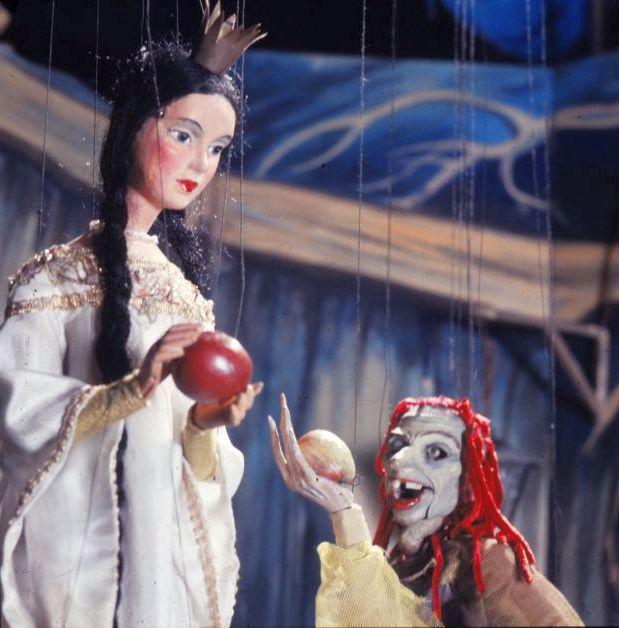 The world-renowned group comes to Reading from Austria with its unique take on the Brothers Grimm fairy tale "Snow White and the Seven Dwarfs" to Miller Center for the Arts on Sunday.
Salzburg Marionette Theatre was established in 1913 and is one of the oldest continuing marionette theaters in the world. Based in Salzburg, Austria, the company creates original puppet plays that feature live actors, beautifully crafted puppets and musicians that are meant for both children and adults.
For the 60th anniversary of its founding, the company and its unique work was the subject of a documentary film. The performance is at 3 p.m. Nov. 24. Due to the staging of this show, seating is limited.
Tickets are $18 in advance and $20 at the door for adults; and $14 in advance and $16 at the door for children.
Join Yocum Institute artist Adam Danoff for a children's craft workshop following "Snow White and the Seven Dwarfs," at which children can create their own shadow puppets and put on a show with the light screen. Tickets for the workshop are $5.
For information call 610-607-6270 or go online to millercenter.racc.edu.
All-female 'Waiting for Godot'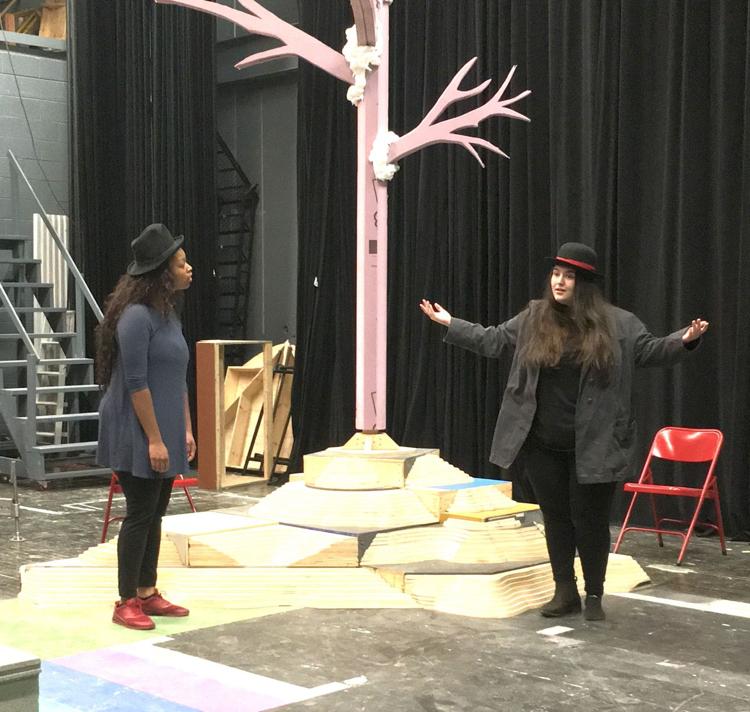 Northampton Community College is shaking up Samuel Beckett's classic tragicomedy by presenting it with an all-female cast Nov. 21-25 in the Lab Theatre.
In NCC's "Waiting for Godot" women play every part in the 1955 play, including the two dilapidated bums who are waiting for the titular character who will explain their insignificance, or put an end to it, as well as a brutal person of means who leads a slave and a child who comes from the unknown Godot daily putting off the big arrival until tomorrow.
Staged in the round in the Lab Theatre with general admission seating, Chris Egging, adjunct theatre faculty member, directs.
Sarah Thatcher as Estragon and Torez Mosley as Vladimir, fill their days as painlessly as they can as they wait for Godot. They are resourceful, with quarrels and their dependence on each other, as children are. Daniya Beard is Pozzo who comes by leading Lucky (Ciara Purcell,) a weakling slave who does her bidding like a mechanical doll. Later on she comes back, blind, and her slave is mute, but the relationship is unchanged. Every day a child played by Sadie Reese comes from the unknown Godot, and evasively puts the big arrival off until tomorrow.
Due to mature themes, recommended for middle school students and older.
Performances are 7:30 p.m. Nov. 21-21 and 25; 2 p.m. Nov. 24, in Norman Roberts Lab Theatre, 3835 Green Pond Road, Bethlehem.
Tickets are $5. For information call 484-484-3412, of go to ncctix.org.
Muhlenberg College to feature 2 world premieres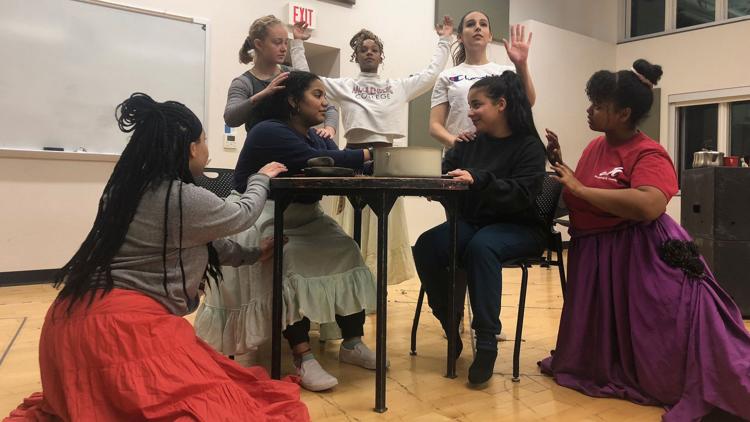 Six Muhlenberg College senior directing students will present their work as part of Muhlenberg's "New Voices | New Visions" Festival, a showcase for directors and playwrights, featuring innovative short plays.
Four plays will be presented together Nov. 20-24, in Muhlenberg's Studio Theatre, including two world-premiere plays written by Muhlenberg students Patrick Daly and Caroline Dunn, as well as short plays by established playwrights Kenneth Lonergan and José Rivera.
The fifth show will be offered in a new late-night slot, and will feature selections from The Neo-Futurists' avant-garde audience participation show "Too Much Light Makes the Baby Go Blind."
Daly's "Family Values" looks inside a mid-'90s sitcom, where raw emotions fight for attention beneath laugh-track superficiality.
Lonergan's "Beauty Runs on Light Feet" offers a compelling snapshot of family life, in which a husband and wife struggle painfully to express what matters most.
Dunn wrote "Holy Sh*t," which pits a single mother against her old nemesis, the nun in charge of her daughter's school, and asks whatever happened to good old Catholic forgiveness.
"Lessons for an Unaccustomed Bride" follows a naive young bride-to-be as she seeks help from the town witch, who knows more than the girl expected.
Director Frederick Marte has been working with the actors to highlight the play's elements of magical realism. Although the play is written for just two characters, Marte cast an ensemble of actors who help create the play's spiritual and supernatural world through movement and music.
"Too Much Light Makes the Baby Go Blind," by the Neo-Futurists, a Chicago-based experimental theater group, will be presented as a separate "After Hours" event, an avant-garde theatrical performance, in which the action on stage is determined by the luck of the draw.
"New Voices | New Visions" performances are at 8 p.m. Nov. 20-22, 2 and 8 p.m. Nov. 23 and 2 p.m. Nov. 24. Tickets are $15 for adults and $8 for students.
"New Visions After Hours" is at 11 p.m. Nov. 20-23, 5 and 8 p.m. Nov. 24. Tickets are $5.
Both take place in Studio Theatre in Trexler Pavilion for Theatre & Dance, Muhlenberg College, 2400 West Chew St., Allentown.
For information, call 484-664-3333, or go to muhlenberg.edu/theatre.
Alvernia arts series presents JCWK Dance Lab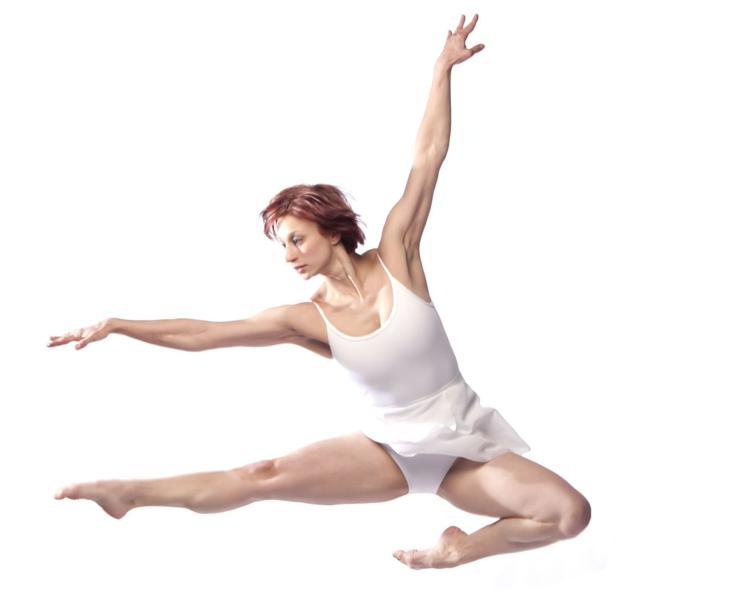 The 2019-20 Alvernia Arts & Culture Series presents two pieces – one world premier - by the JCWK Dance Lab at 7:30 p.m. Nov. 21 at Alvernia University Francis Hall Theatre in Reading.
JCWK Dance Lab, an athletic and nuanced contemporary dance company invites audiences to experience joy, connection and wellness through kinesthetic stories. The Dance Lab is directed by Berks County native and internationally recognized performer, choreographer and dance educator, Jessica C. Warchal-King.
The Dance Lab will perform "Shed" and the world premier of "HOMEbody," a multi-generational, all-female cast with original music in collaboration with internationally renown musician Paul Fejko. The performance explores home as geographic place and as the physical, human body. Warchal-King is creating "HOMEbody" specifically for the Francis Hall Theatre stage.
Francis Hall Theatre is at 400 Saint Bernardine Street, Reading.
Tickets are $25 for adults and $15 for students and seniors.
For tickets and information on Alvernia University's performing arts series, call 610-796-8417 or go to alvernia.edu/arts-culture.
'Midtown Men' to bring 10th anniversary tour to Easton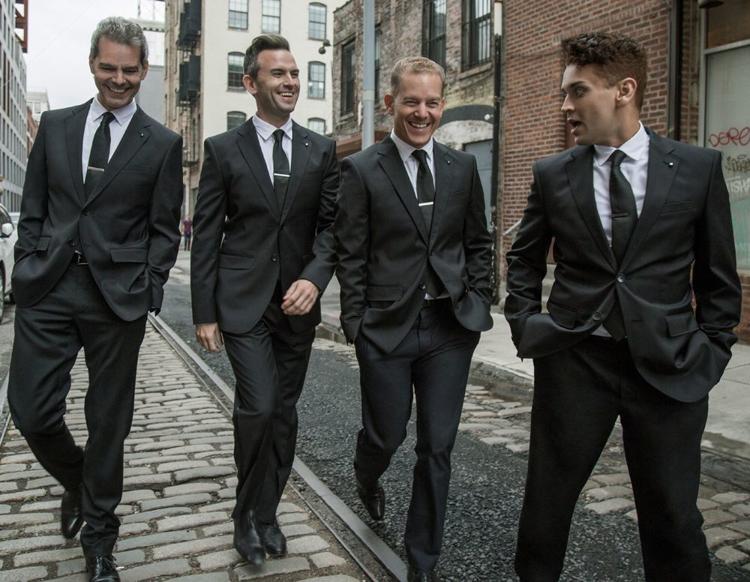 As original cast members of Broadway's "Jersey Boys," they took the world by storm.
Now, the "Midtown Men," four performers who sang for three seasons on Broadway are bringing the era's music to the State Theater in Easton in their 10th anniversary tour "Sixties Hits With A Modern Twist," Nov. 21.
Tony Award winners Christian Hoff, Michael Longoria, Daniel Reichard and Tony Award nominee J. Robert Spencer bring to life their favorite sixties hits from The Beatles, The Beach Boys, Motown, The Four Seasons and more.
The quartet is the first vocal group ever formed by the principal cast of a high-profile Broadway show.
The group's self-titled debut album was met with critical acclaim and garnered 5-star album reviews across iTunes. The album was recorded in New York City and features the group performing such iconic '60s hits as, "Can't Buy Me Love," "Up On The Roof," "Time Of The Season," "Candy Girl" and more. They also recorded their first radio single "All Alone on Christmas" with producer Steven Van Zandt and members of Springsteen's E Street Band with appearances on Good Morning America, Katie, The Chew and Access Hollywood Live.
The Midtown Men last performed at the State Theatre in 2018 and this will be their fifth show at the historic theater.
Tickets are $50 and $45. The State Theatre is at 453 Northampton Street, Easton.
For information, call 610-252-3132 or online at statetheatre.org.