As the Christmas season kicks off this weekend, area residents can enjoy a holiday tradition that is pretty unique to the region. In addition to being known as the Christmas City, Bethlehem also boasts not one, but three holiday putz that are open to the public.
A putz is a traditional Moravian decoration that features ornate figurines, animals, and building scenes to tell the Nativity story. The word "putz" comes from the German word "putzen," meaning to arrange a decoration. Moravians traditionally made these Christmas scenes in their homes and then go "putzing" to view their neighbors' displays.
Since 1937, Central Moravian Church has been building a large putz with recorded narration for Bethlehem. Volunteers collect moss in November to decorate the scenes that depict various settings of the Nativity story, using ornate, hand-crafted figurines and feature animals, buildings, and amazing details to recreate the holiest of scenes.
Central Moravian's putz is free and located in in Nitschmann Hall, the lower level of the Christian education building from the day after Thanksgiving through New Year's Eve.
Hours are 1 to 7 p.m. Thursdays and Fridays; 10 a.m. to 8 p.m. Saturdays and 1 to 5 p.m. Sundays.
For information, call 610-866-5661 or go to centralmoravianchurch.org/seasons/christmas-putz.
***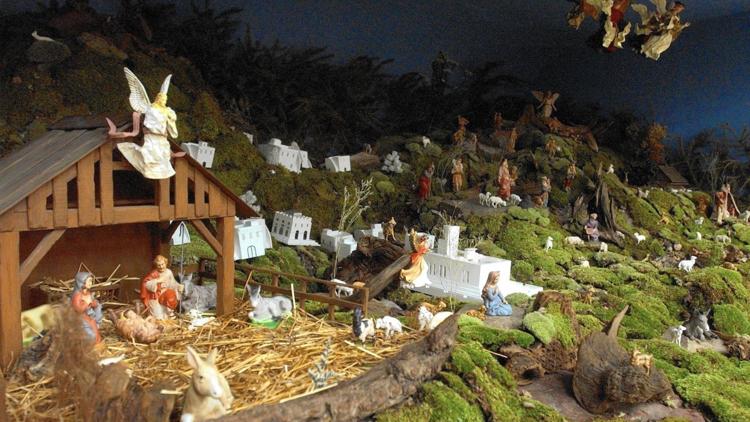 For more than 25 years, Edgeboro Moravian Church has celebrated the long-standing Moravian tradition of displaying a putz. On a Saturday afternoon in November, members of Edgeboro spend hours rolling newspaper, wetting it, placing it on the display, and then covering it with live moss. To display the figurines and settings, Edgeboro also has narration appropriate for all ages.
Hours are 6 to 8 p.m. Thursdays, Fridays and Saturdays and 3 to 6 p.m. Sundays.
Edgeboro is at 645 Hamilton Avenue, Bethlehem. For information, call 610-866-8793 or go to edgeboromoravian.org/putz.
***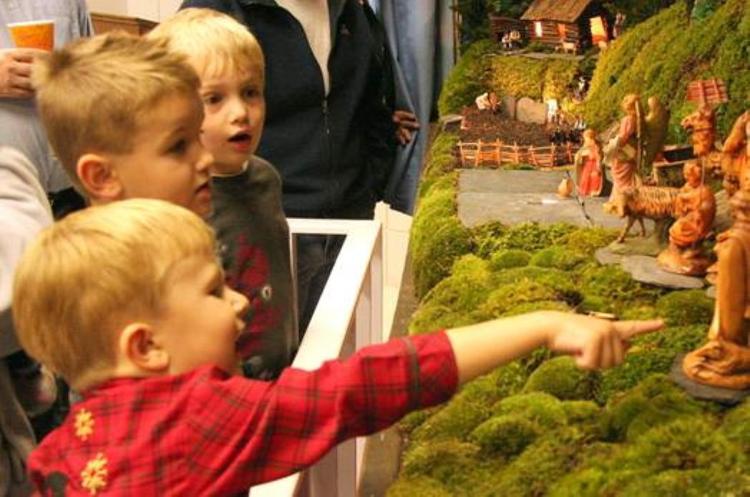 East Hills Moravian Church volunteers start "mossing" in October for their putz, which tells the story of the Nativity through narration, music and small, illuminated scenes nestled among moss and rocks. The display is rather large and takes many hours to construct every year. Many of the items used in the display are handmade or have been donated by members of the congregation. There also is a Spanish-language presentation available at select times.
Hours are 6 to 8 p.m. Wednesdays and Fridays and 3 to 8 p.m. Saturdays and Sundays Dec. 1-30.
East Hills Moravian Church is at 1830 Butztown Road, Bethlehem. For information, call 610-868-6481 or go to easthillsmc.org/seasonal/the-east-hills-putz.
***
Moravian Historical Society in Nazareth, Northampton County, also has a putz from the society's historic collection on display at the Whitefield House, 214 East Center Street, 1 to 4 p.m. daily, beginning Nov. 30.
For information, call 610-759-5070 or visit moravianhistory.org.
Children's shows for the holidays
The smallest of the small must help Santa in two children's shows that feature mice that are coming to Reading for one night and playing in Allentown through the holidays.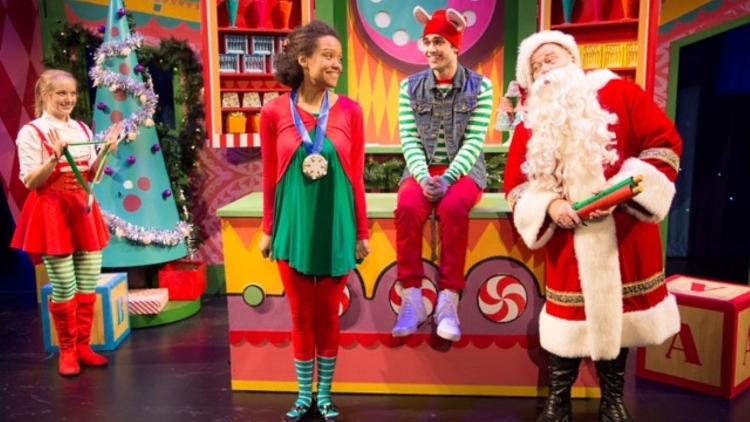 Ken Ludwig's "Twas the Night Before Christmas" is a new holiday show coming to Santander Performing Arts Center at 6 p.m. on Dec. 3.
Based on the poem by Clement Clarke Moore, "Twas the Night Before Christmas" is written by the award-winning author of Broadway's "Lend Me a Tenor," "Crazy For You" and "Moon Over Buffalo."
When Santa's naughty and nice list goes missing, a few dancing mice, a little girl and a wacky elf need to save the day before Santa boards his sleigh.
The new stage adaption is written by Ludwig, a two-time Olivier Award-winning playwright, who has written more than 28 plays and musicals, including six shows on Broadway and seven in London's West End.
"This is my first play for children, and I've enjoyed the chance to do something completely different," Ludwig said. "And since I took my own kids to children's plays for years and years, it's terrific to be involved in one."
Tickets are $29.50, $39.50 and $49.50.
Santander Performing Arts Center is at 136 North Sixth Street, Reading. For information, call 610-898-7469 or go to santander-arena.com.
***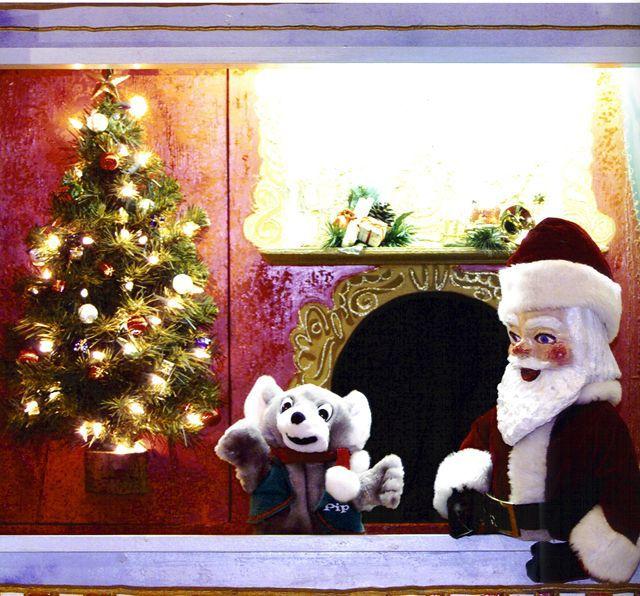 Pip the Mouse, who made his debut in 1962 as a holiday show at Hess's in Allentown, still charms children every holiday with his eight-minute puppet show, "The Mouse Before Christmas," at the Liberty Bell Museum in Allentown.
The squeaky-voiced Pip helps Santa deliver presents on Christmas Eve in the historic family puppet show, which provides plenty of chuckles.
Pip moved in 2003 to the Liberty Bell Museum, where puppeteers there perform "The Mouse Before Christmas" in regular shows from Thanksgiving to New Year's Eve. The museum presents the show on the original stage, which was restored by volunteers at Allentown's Civic Theatre.
The display also includes a Pennsylvania German Christmas tree and a model train putz with area historic buildings.
The puppet show has a a kickoff event at 2 p.m. on Dec. 1 with juice and cookies.
The show will run noon to 4 p.m. Mondays thru Saturdays from Black Friday to New Year's Eve day with special weekend performances on Dec. 8. The Little Shoppers Village will also be open noon to 4 p.m. Nov. 29 to Dec. 1.
The Liberty Bell Museum is at 622 West Hamilton Street, Allentown.
Admission is $2 for adults; $1 for children ages 5-17 and free for children 4 and under. For information, call 610-435-4232 or go to libertybellmuseum.org.
Cirque Mechanics at Zoellner Arts Center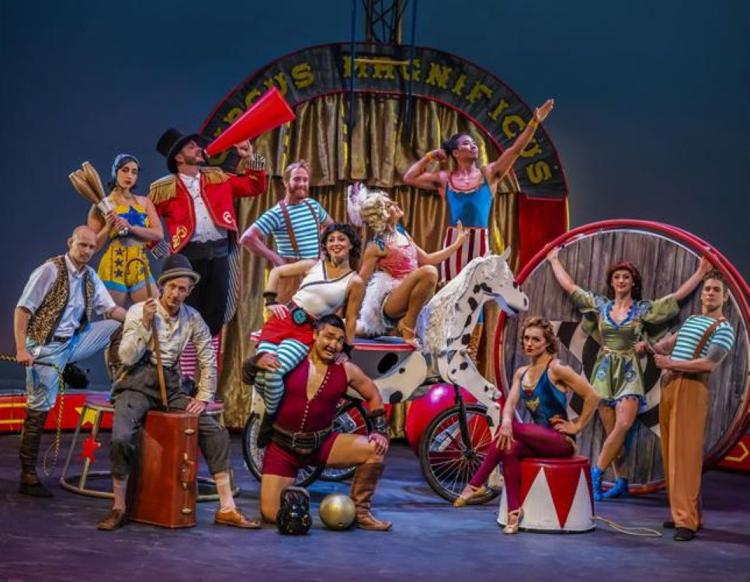 Zoellner Arts Center presents "Cirque Mechanics: 42 Feet-A Menagerie of Mechanical Marvels" at 4 p.m. on Dec. 1 in Baker Hall.
At the center of every circus rests a 42-ft ring full of thrills, laughs and excitement. In this unique show, the ring is transformed, Cirque Mechanics-style, with human-powered inventions such as a galloping metal horse and a rotating tent frame serving strongmen, tumblers and aerialists.
Cirque Mechanics was founded in 2004 by Boston native and German Wheel artist Chris Lashua, after the success of his collaborative project with the Circus Center of San Francisco, Birdhouse Factory. Cirque Mechanics quickly established itself as a premiere American circus, with its unique approach to performance, inspiring storytelling and innovative mechanical staging. Spectacle Magazine hailed it as "the greatest contribution to the American circus since Cirque du Soleil."
The performance is family-friendly and sensory-friendly, providing an inclusive environment for patrons with a wide range of sensory and communication differences, including individuals on the autism spectrum, young children and families.
A 3 p.m. free pre-show curtain warmer is open to everyone and presented by local nonprofit Mikayla's Voice, which inspires kids of all abilities to share the message of inclusion. Patrons can engage with the famous Mikayla's Voice interactive art wall, created by Lehigh Valley students.
Tickets are $19, $29/ and $39. For information, call 610-758-2787 or go to zoellnerartscenter.org.
Peace Candle lighting ceremony in Easton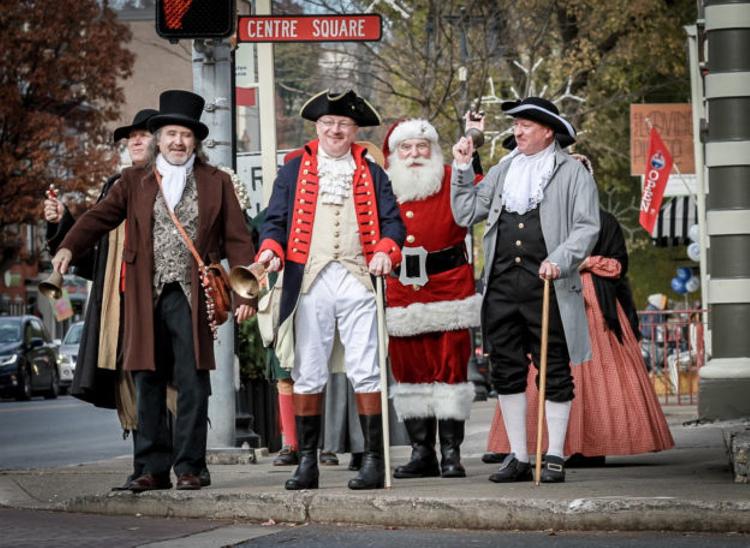 Join Easton Main Street Initiative for a celebration of the lighting of the Easton Peace Candle from 10 a.m. to 8 p.m. on Nov. 30.
Enjoy the sights and sounds of the season with live music, carriage rides, a visit with Santa, strolling street performers, ice carvers and more.
Performers on Easton's Centre Square include Big Easy Easton Brass, TubaChristmas, Whirled Dreams Fire Twirling and Swing Time Dolls.
Sigal Museum of Northampton County will show the Peace Candle documentary throughout the day and have a giving tree in the lobby with donations for The Children's Home of Easton.
From 5 to 6:30 p.m. the Bachmann Players, in period dress, will be caroling, stopping for pictures, and escorting Santa to the candle lighting at 6:30 p.m.
For information, go to eastonmainstreet.org/peacecandlelighting.
Baum School to host pop-up gallery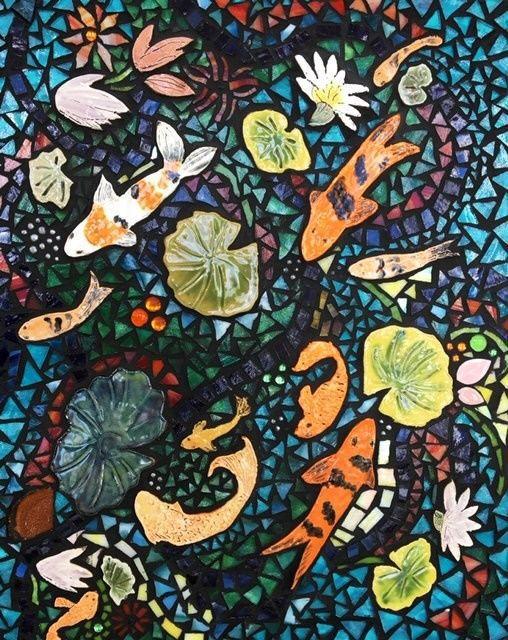 Pop in to The Baum School of Art's holiday pop-up shop and find something for everyone on your list with its holiday pop-up shop in the David E. Rodale and Rodale Family galleries Dec. 2 to 21.
Throughout the month, Baum's galleries feature a gorgeous array of pieces, from more than 50 local artists and artisans making everything from scarves and knitwear to keep you warm, ceramics to dress up your home, and jewelry to add a little sparkle to your day.
New this year, Baum School is debuting a new line of T-shirts, featuring some of the school's instructors.
A cookies and coffee reception will take place from 1 to 3 p.m. Dec. 7 and a wine and cheese reception from 6 to 8 p.m. Dec. 11.
Gallery hours are 9 a.m. to 9:30 p.m. Monday through Saturday.
The Baum School of Art is at 510 Linden Street, Allentown. For information, call 610-433-0032 or go to baumschool.org.
Millions of lights near Bernville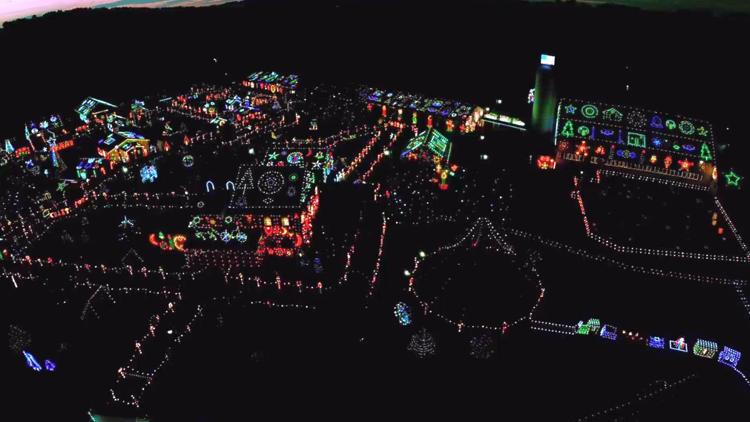 Berks County has one of the largest light displays, with more than a million lights at Koziar's Christmas Village in Jefferson Township, near Bernville.
Celebrating 72 years, it has become a seasonal attraction, earning many awards and drawing visitors from all over to stroll the paved, lighted walkways, enjoy the lights reflected in the lake and visit with Santa.
The popular attraction is open extended hours this weekend and then seven nights a week through Jan.1, including Christmas Eve, Christmas Day, New Year's Eve and New Year's Day.
Hours this week are 6 to 9 p.m. Thanksgiving, 5 to 9:30 p.m. Friday, 4:30 to 10 p.m. Saturday, and 5 to 9 p.m. Sunday. In December, hours are 6 to 9 p.m. Monday through Friday, 5 to 9:30 p.m. Saturday and 5 to 9 p.m. Sunday.
The display began as a hobby in 1948, when William Koziar began decorating his farmhouse for his wife, Grace, and their four children.
Before long, people started calling it the "Christmas House," and over the years, the Koziars added displays to barns, walkways, the lake and surrounding areas.
Koziar's Christmas Village is at 782 Christmas Village Road.
Admission is $12 for ages 11 to 64; $11 for seniors and $10 for ages 4 to 10. For more information, go to koziarschristmasvillage.com.