Reading FilmFEST, which runs Oct. 31 to Nov. 3, will honor the 100th anniversary of the 19th Amendment by recognizing the efforts of women making their mark on the world through filmmaking.
The festival will present an award for best film by a female filmmaker, offer panels by and for women filmmakers, and showcase films in all categories by women.
In addition to this year's focus on women filmmakers, Reading FilmFEST will present narrative and documentary features, short films of all genres, a special block of world view films, LatinX films, and a "made in Reading" block to support local filmmakers.
The festival also brings back the student film festival at 6 p.m. Thursday at Reading Movies 11 & IMAX Theater.
Reading FilmFEST is administered by women, and more than 50% of the films being screened at this year's festival were written, directed and/or produced by women. Friday night will include both a group of shorts by female filmmakers as well as a feature film by a woman.
Saturday's line-up includes a block of films focusing on gender issues as well as a number of important documentary films by women.
The mission of the festival is to embrace, champion and celebrate filmmakers and the art of film.
Films are screened at venues in historic downtown Reading including Boscov's Film Theatre/GoggleWorks Center for the Arts, R/C Reading Movies 11, WCR Center for the Arts, and Boyertown State Theatre.
Celebrate Halloween with a costume contest and reception at 9:00 p.m. at The Peanut Bar, followed by a screening of "The Rocky Horror Picture Show" at 10:30 p.m. at The GoggleWorks Boscov Theater. A second screening is at 10:30 p.m. Friday.
Sunday, Reading FilmFEST presents a screening of "Linda Ronstadt: The Sound of My Voice" at 2:30 p.m. at the GoggleWorks Boscov Theater, followed by a question and answer session with Lind's nephews, Pete and Mike Ronstadt (The Ronstadt Brothers), who will close the festival with a concert at 6:30 p.m. at the WCR Center for the Arts.
A full schedule is available at readingfilmfest.com/film-schedule.
For tickets, visit filmfreeway.com/ReadingFilmFEST/tickets.
Fine art and crafts in Kutztown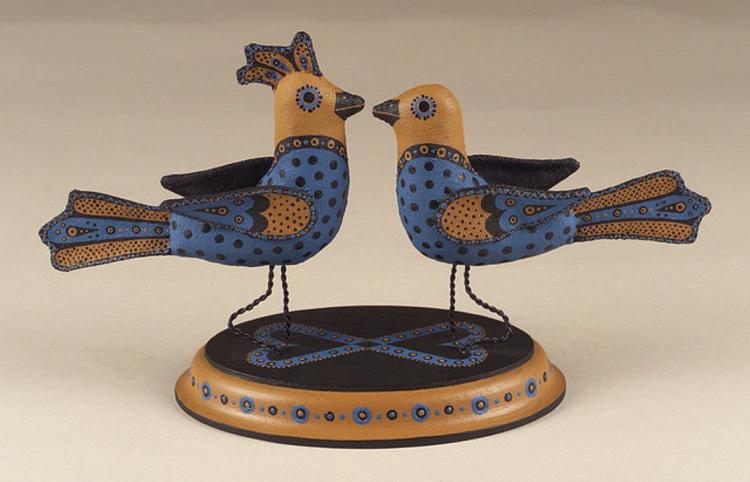 Shop one of the top guild shows in the region, when the Reading-Berks Guild of Craftsmen's 70th annual Holiday Fine Arts & Crafts Festival comes to Kutztown University Nov. 2-3.
More than 100 traditional and contemporary artists will have their handcrafted items on sale including photography, fine artwork, wood turnings, wearable art, dried florals, gold and silver jewelry, paper cuttings, folk art, theorem paintings, calligraphy. basketry, redware, contemporary and decorative ceramics, stoneware, blacksmithing, furniture, fraktur, wood carvings, metal work, pysanky, weaving, star craft, paper sculpture, quilting and hand spun wool.
Returning is the students' gallery with emerging artists. Artists and craftsmen will share their stories and demonstrate their skills.
A scavenger hunt will be taking place to find items in the exhibitor booths. Enjoy non-stop entertainment by the Acoustic Road Show while dining at the in-house café.
Hours are 9 a.m. to 5 p.m. Saturday and 10 a.m. to 4 p.m. at the university's O'Pake Fieldhouse at Trexler Avenue and Baldy Street.
Tickets are $6 for adults and free for children age 12 and under.
For information, go to rbcrafts.org.
"Once" the musical at Zoellner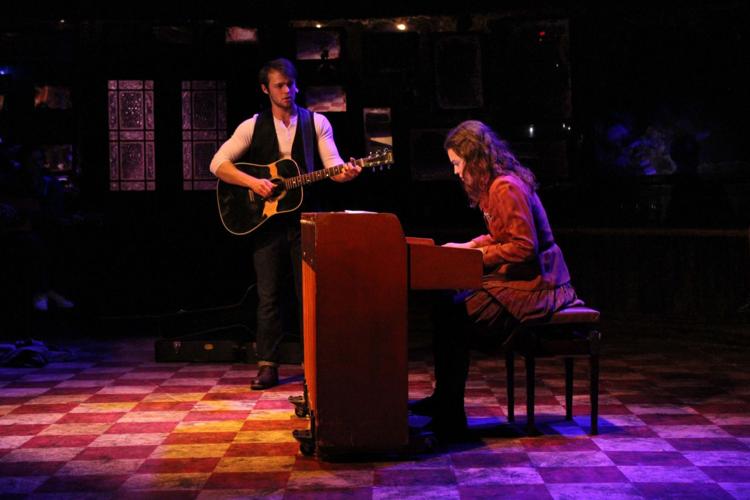 "Once" the musical brings its national touring production to Zoellner Arts Center at 7 p.m. Nov. 3.
Winner of eight 2012 Tony awards, including best musical, and winner of the 2013 Grammy award for best musical theater album, "Once" is based on the 2007 Academy Award-winning film of the same name which was written and directed by John Carney, and starred Glen Hansard and Markéta Irglová, who wrote the music and lyrics.
The production is notable for featuring an ensemble of actor/musicians who play their own instruments onstage.
"Once" takes place on the streets of Dublin, when an Irish musician and a Czech immigrant are drawn together by their shared love of music. Guy is about to give up on his dream when the beautiful young woman takes a sudden interest in his haunting love songs. Over the course of one fateful week, an unexpected friendship and collaboration quickly evolves into a powerful but complicated love story, underscored by emotionally charged music.
J. Michael Zygo, who performed in the Broadway production as the emcee, has recreated the original staging and movement by John Tiffany and Steven Hoggett.
The cast is led by Jack Gerhard as Guy and Mariah Lotz as Girl.
The production features scenic and costume design by Tony Award winner Bob Crowley ("Aida," "An American in Paris," "Carousel," "Mary Poppins").
Featuring all of the songs from the critically acclaimed film, including the Oscar-winning "Falling Slowly," this beautiful, uplifting show speaks to the power of music to connect us all.
There is a free curtain warmer lobby show at 6 p.m. with Irish musicians Deirdre Lockman (fiddle & vocals) and Corey Purcell (bouzouki & vocals). Raised in musical families, they began playing traditional Irish music and now incorporates influences from other cultures and original compositions to their repertoire.
Tickets are $59 to $78 for adults, $47 to $58 students and $53 to $65 for seniors.
Zoellner Arts Center is at Lehigh University, 420 E Packer Ave, Bethlehem.
For information, call 610-758-2787, or go to zoellner.cas2.lehigh.edu.
Halloween at Civic Theatre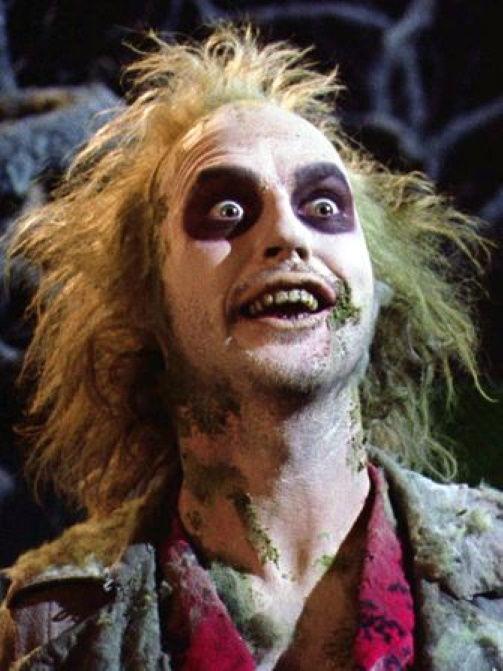 Allentown's Civic Theatre is cooking up a ghoulish shindig for Halloween Thursday. In the spirit of the holiday, Civic is hosting a Halloween night screening of Tim Burton's horror-comedy "Beetlejuice," starring Michael Keaton as the eponymous ghost-with-the-most, which will start at 7:30 p.m. The evening also will include a costume contest, holiday refreshments for adults and kids, and candy, and prizes.
All patrons are encouraged to come dressed in costume. Finalists will model their costumes for the audience, which will cast the winning vote with applause. Trick-or-treaters will receive candy and there will be plenty of movie theater goodies. The Glassman Patron Lounge will feature Beetlejuice-themed alcoholic beverages.
Tickets are $10 for adults and $8 for students, seniors, and military. Tickets will be sold at the door or can be purchased in advance at www.civictheatre.com or 610-433-8903 ext. 204.
DeSales dance department to "Electrify"
The dance department at DeSales University opens its 2019-2020 dance season with "Electrify: Emerging Choreographers Concert," a program of new dances featuring the department's most talented student choreographers. This season's choreographers showcase dances using "electricity" as inspiration for their physical action and choreographic research Nov. 2-3 at the Center Valley campus.
Under the artistic direction of dance faculty member Julia Mayo, the annual concert showcases emerging student choreographers. From the choreography to the performers, designers, and student managers, the concert is a mostly student-run affair.
The program features six world premiere dances in a variety of genre in the intimate Schubert Theatre of the Labuda Center for the Performing Arts.
Junior Danielle Curtin's "Spectrum" focuses on the topic of autism and how it affects the individual and those who love them. Junior Alexa Fahs' "Read My Lips" shines a light on the ideas of oralism in the deaf community. Oralism is defined as "the system of teaching deaf people to communicate by the use of speech and lip-reading rather than sign language."
Senior Maria Murray's "Πράγμα (Pragma)" focuses on the longstanding love between Greek god and goddess, Adonis and Aphrodite. Senior Alex Seybolt's "In Retrospect" explores the idea of false memory as it applies to everyday life. Junior Amanda Salvo's "Pulse" focuses on the anatomy and physiology of the human heart and how its many unique features, when looked at by an artist, might be said to move in a dance.
Senior Kyra Robinson's "Last Breath" centers around her grandma, Gale Ford, who was died in August.
Mayo will host a prelude conversation with the choreographers and the audience at 1 p.m. before the matinee on Nov. 2. The conversation is free of charge and open to the public.
Performnces are 8 p.m. Nov. 1; 2 and 8 p.m. Nov. 2 and 2 p.m. Nov. 3, in Schubert Theatre, Labuda Center for the Performing Arts, DeSales University, 2755 Station Ave., Center Valley.
Tickets are $15 for adults and $12 for seniors and students.
For information, call 610-282-3192, or go to www.desales.edu/act1.
Grammy Award winner Eddie Palmieri at Lehigh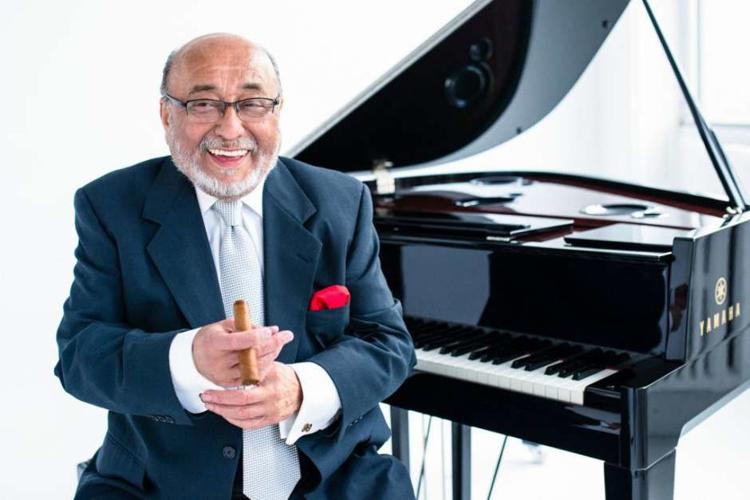 Lehigh University Music Department presents Lehigh University Jazz Rep Orchestra and 10-time Grammy Award winner Eddie Palmieri at 8 p.m. Nov. 2. Bill Warfield also will perform on trumpet with special guests including Memo Acevedo on percussion and Louis Fouché, from "The Late Show with Steven Colbert," conducting.
Palmieri, pianist, bandleader, arranger and composer is known as one of the finest pianists of the past 60 years. He also is a bandleader, arranger and composer of salsa and Latin jazz. His playing skillfully fuses the rhythm of his Puerto Rican heritage with the complexity of his jazz influences: Thelonious Monk, Herbie Hancock, McCoy Tyner as well as his older brother, Charlie Palmieri.
In 1975, Palmieri won the first-ever Grammy for Best Latin Recording for The Sun of Latin Music. He has won ten Grammys, including two for his influential recording with Tito Puente, Obra Maestra/Masterpiece.
Recognizing Palmieri as an American icon, the Smithsonian's National Museum of American History in Washington, DC, recorded two of Palmieri's performances for its archives in 1988.
In 2013, he received the coveted Jazz Master award by the National Endowment of the Arts (NEA).
Palmieri will give a free master class at 8 p.m. Friday.
A dynamic and innovative composer, clinician and educator, Warfield has energized audiences, performers and writers for more than two decades. Warfield has previous experience with big band covers, as he collaborated with arranger Russ Anixter to record the Fusion Ensemble, where he played big band charts based on Led Zeppelin's music.
Tickets are $18. For tickets, call 610-758-2787, ext. 0, or go to the Zoellner Arts Center website.
Halloween at Easton's Nurture Nature Center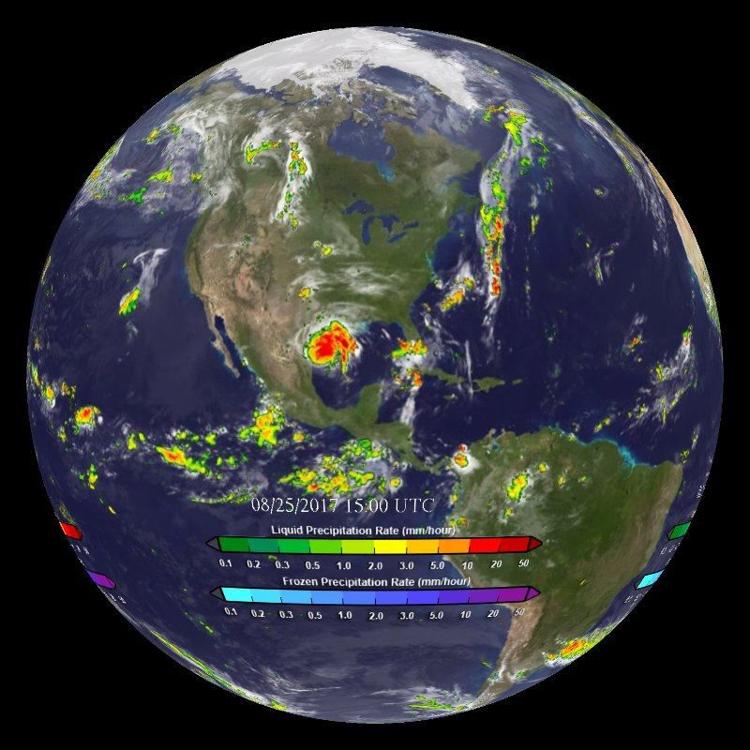 Celebrate Halloween at Easton's Nurture Nature Center, a center dedicated to engaging the public in learning about environmental risks.
The center will present "Science on a Sphere Spotlight: Halloween" at 7 p.m. Thursday at the center at at 518 Northampton St. Easton. Children attending in costume will receive candy.
Discover all the ways life on Earth could end in Science on a Sphere show on the center's 6-feet suspended animated globe displaying high-resolution video about the earth and planetary science that reveal how different things affect atmosphere, climate, weather and the balance of life on earth.
The science education center opened in 2011 to examine the environmental reasons behind flooding after Easton suffered its third major flood in a 22-month period.
The centerpiece of Nurture Nature Center is the Science on a Sphere program, one of a hundred in the world. The center occupies the second and third floors in a building that was one of Easton's first movie theaters.
Every Saturday, the community can see a general sphere demonstration on the globe, described as a "reverse planetarium," which creates a 360-degree image of natural phenomena like the tsunami, earthquakes, solar flares and the path of the Gulf stream.
While there, check out the art on display in the galleries. Currently there is "Drawn to Earth," featuring painting by Cleveland-based artist Judith Brandon whose large abstract landscapes, rich in texture, light and darkness, are also imbued with palpable emotion; and "The Inner Eye of Art, the Outer Spark," featuring works in painting and sculpture by contemporary artist Thom Cooney Crawford who works in Easton.
Nurture Nature Center is open 6-8 p.m. Thursdays and 10 a.m. to 1 p.m. Saturdays. A $10 donation is suggested.
For information, go to www.nurturenaturecenter.org or call 610-253-4432.