Can't make it to the Metropolitan Opera in New York?
See a landmark opera performance from the Met live in both Berks and Lehigh counties on Saturday as part of the Met's award-winning Live in HD series, bringing opera to more than 2,200 theaters in 70 countries worldwide.
The operatic masterpiece "Wozzeck" comes to theaters for the first time when it debuts at 12:55 p.m. on Saturday at Miller Symphony Hall in Allentown, Reading Movies 11 & IMAX in Reading, and Fox Theatres in Wyomissing.
Yannick Nézet-Séguin conducts William Kentridge's new production of Alban Berg's expressionistic work, regarded for its intense emotional power and brilliant score as one of the most significant operas of the 20th century.
Composed during and in the aftermath of World War I, Berg's dark exploration of a soldier besieged by the evils of society is staged by Kentridge in a ramshackle warren of stairs, ramps, discarded furniture, and debris. His own theatrically animated charcoal drawings, along with other projected drawings, maps, and film clips, evoke a nightmarish world of crashed planes, searchlights, ghostly gas masks, and battlefields. Baritone Peter Mattei makes his role debut as Wozzeck opposite soprano Elza van den Heever as Marie, the mother of his child. Singing the roles of Wozzeck's tormentors are tenor Christopher Ventris as the Drum-Major, tenor Gerhard Siegel as the Captain, and bass-baritone Christian Van Horn as the Doctor. Andrew Staples makes his Met debut as Andres. South African artist Kentridge, who wowed audiences with his production of Berg's "Lulu" in 2015, unveiled the new production at the 2017 Salzburg Festival, where it received critical acclaim.
Miller Symphony Hall tickets are $22 for adults, $20 for seniors and $15 for students. To reserve, call 610-432-6715 or go to allentownsymphony.org.
Reading Movies 11 tickets are $22 for adults, $20 for seniors and $15 for students. Seats can be reserved at rctheatres.com.
Fox Theatre tickets are $27 for adults, $25 for seniors and $20 for children. To reserve tickets go to foxshowtimes.com.
Berks Opera Company has partnered with Fox Theatres to offer "Unleashing Your Inner Opera Fan series," highlighting each upcoming Met in HD Opera with a multimedia presentation, featured guest artist, followed by dessert, coffee and wine Friday.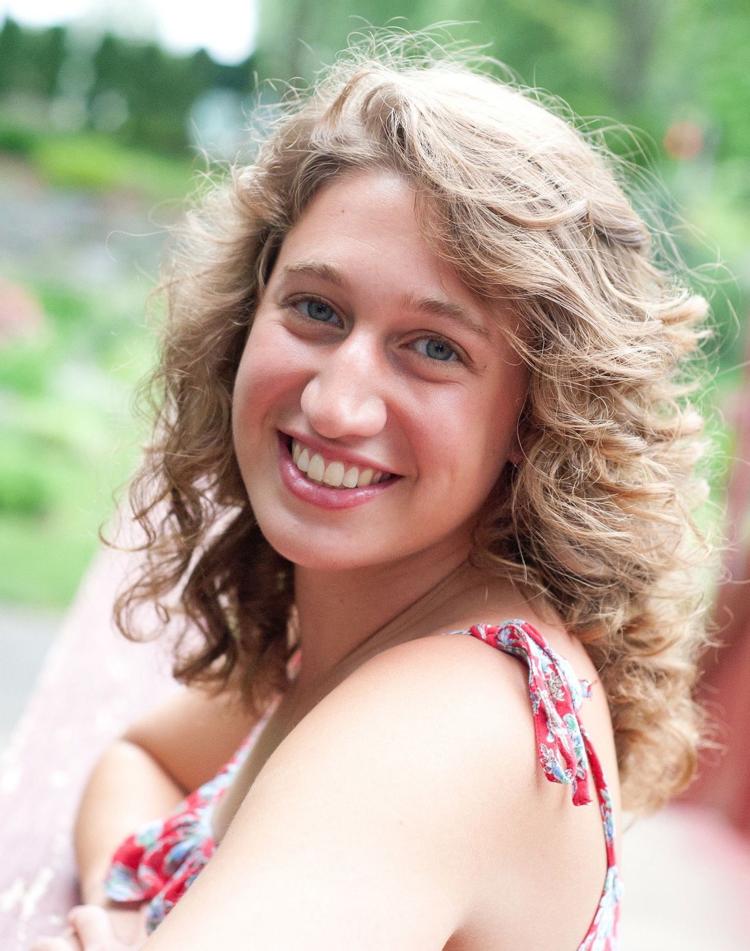 The company offers unique soirées in some of Berks County's most elegant private residences and other great venues. The program introduces the Met Live in HD broadcasts with entertaining and informative presentations by David Richie, and performances by Berks Opera Company artists.
The presentation, "The Newest Sounding Old Modern Opera," will feature soprano Mary McCormick and Caleb Flick on piano.
The presentation is 60-80 minutes long and will be at 7 p.m. Jan. 10. The location will be given at he time of registration. To register, email berksoperacompany@gmail.com or call 484-752-2462.
Tickets are $20 for adults and $15 for those under age 30.
For information, go to berksopera.org.
Pet Theater comes to Easton's State Theatre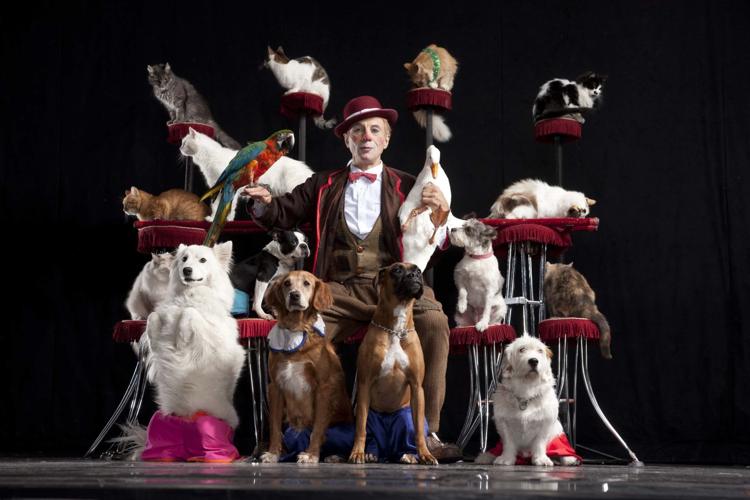 Popovich Comedy Pet Theater, which showcases the talents of a troupe of performing pets as well as the comedy and juggling skills of Gregory Popovich, returns to the State Theatre in Easton on Friday.
The act, featuring a cast of cats and dogs that have been rescued from animal shelters and Popovich, a professional circus performer since the age of 12, has performed in 25 countries and been featured on television's "The Tonight Show," "Late Night with David Letterman," "Animal Planet," as well as been voted "Best Family Show in Las Vegas," and made it to the semifinals on season two of "America's Got Talent."
The act combines clowning, European-style circus acts and the talents of the trained cats and dogs which walk tight ropes, jump through hoop. balance on balls, use scooters and play football.
Gregory is a fifth-generation circus performer and child of Russian performers Alex and Tamara Popovich. In addition to their juggling and performing skills, Gregory's parents were dog trainers, and he grew up with dogs and cats backstage while his parents performed in the great Moscow Circus.
Before long, he was assisting with Tamara's dog act. At six, Gregory began to learn the art of juggling and at 14, performed his first solo act – juggling on a free-standing ladder. He then joined the great Moscow Circus at 17 and in 1990, was invited to join the Ringling Brothers Barnum & Bailey Circus in the United States.
Gregory lives in Las Vegas with his wife, Izolda, and daughter, Anastasia, who also perform in the show. The Popovichs' extended household includes more than 50 animals, including dogs, cats, ferrets, white mice, geese, doves, and a parrot.
The show is at 7 p.m. Friday at the State Theatre, 453 Northampton Street, Easton.
Tickets are $25 for adults and $15 for children age 12 and under. For information, call 610-252-3132, or go to statetheatre.org.
Tony Tixier Trio in ASO's Jazz Upstairs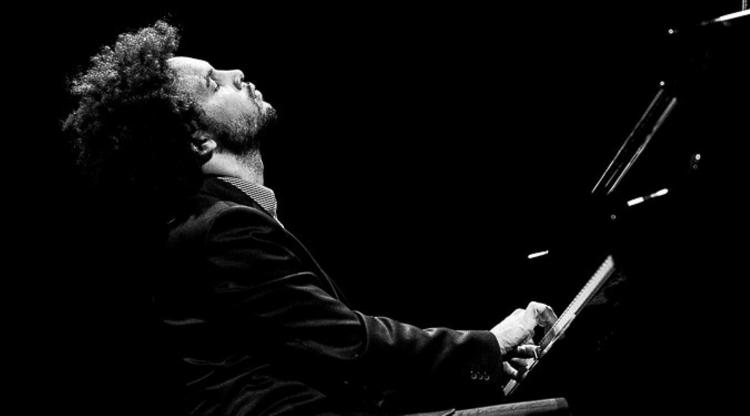 Back by popular demand, French born pianist Tony Tixier returns to Allentown Symphony's Jazz Upstairs series Friday.
Tixier, a remarkable improviser and a contemporary jazz composer, will perform in his trio with Matt Clohesy on bass and Jongkuk Kim on drums in the cabaret-style program held in the Rodale Community Room on the third floor of Miller Symphony Hall.
At the age of 6, Tixier started studying classic piano at the conservatory and a year later, he made his first stage appearance. He studied choral, classical harmony and counterpoint, as well as writing and composition. He produced his first album, "Parallel Worlds," in 2009, and it consisted of a septet with bold orchestral writing that defines itself as a laboratory of sounds and climates, perfectly illustrating his clear interest in orchestration and musical research.
In 2012, he signed with SpaceTime Record label and released the album "Dream Pursuit" with his American quartet, featuring Justin Brown, Logan Richardson and Burniss Earl Travis. He also opened for Herbie Hancock at the Jazz En Tete Festival in Clermont-Ferrand with his twin brother violinist Scott Tixier.
In 2013, he founded the chamber ensemble MooN Paradox, for which he composed a concertino for piano and string quintet in seven movements, mixing classical writing with jazz and contemporary music. Tixier lives in New York but tours globally. A new album will be released soon.
The performance is at 7:30 p.m. on Friday. Tickets are $30 in advance $35 at the door.
Miller Symphony is at 23 North 6th Street, Allentown. For information, call 610-432-6715 or go to allentownsymphony.org.
National Theatre Live's 'I'm Not Running' at Civic Theatre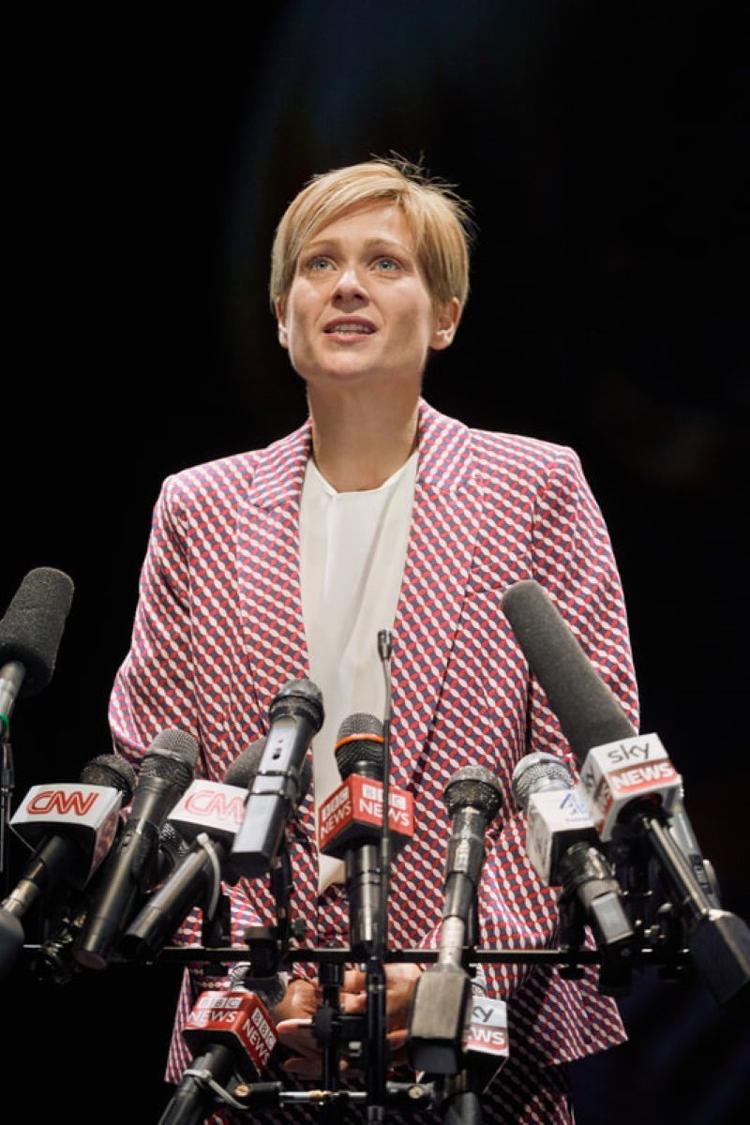 Civic Theatre in Allentown will present National Theatre Live's "I'm Not Running" at noon Saturday in Civic's Theatre514.
It is part of a series through which Civic presents acclaimed stage productions from National Theatre Live, the National Theatre's groundbreaking project to broadcast world-class theater to cinemas internationally.
"I'm Not Running" is an explosive new play written by Academy Award-nominated writer David Hare ("The Reader," "National Theatre Live: Skylight"), premiering at the National Theatre in London.
The cast includes Siân Brooke ("Sherlock," "National Theatre Live: Hamlet"), Joshua McGuire ("National Theatre Live: Rozencrantz and Guildenstern are Dead," "About Time") and Alex Hassell ("Grantchester," "The Miniaturist").
Brooke plays Pauline Gibson, a junior doctor who becomes the face of a campaign to save her local hospital. She's thrust from angel of England's National Health Service to becoming an independent member of Parliament.
In the Houses of Parliament, she crosses paths with her university boyfriend, Jack Gould, a stalwart Labor loyalist, climbing the ranks of the party.
As media and public pressure mount on Pauline to run for leadership of the Labor Party, she faces an agonizing decision.
Civic's Theatre514 is at 514 North 19th Street, Allentown.
Tickets are $10 for adults and $8 students for seniors and military. For information, call 610-432-8943, or go to civictheatre.com.
Boyertown studio seeks artists, offers free classes
Studio B in Boyertown, Berks County, is looking for submissions of poetry, prose and art of any medium for the upcoming themed exhibit and book release "Superheroes: What the World Needs Now."
Students are invited to submit portraits of people or animals, or artistic renderings of personal qualities artists have emulated or abstract expressions of inspiring behaviors, character traits, attitudes, or personalities for "We, Too: Wonder Women Among Us," a student exhibit scheduled for the studio's Gray Gallery in conjunction with the "Superheroes" exhibit March 20-April 12 at the studio, located at 39A East Philadelphia Avenue, Boyertown.
On Jan. 9 and 16, from 6 to 7:30 p.m., instructor Jean Esther will offer free art classes for students working on submissions for the exhibit at Studio B.
Writer also are encouraged to submit writing about experiences or people who inspired them by Jan. 13 for the studio's seventh book of poetry and prose. To submit, email to JaneEstahl@comcast.net.
The exhibition's opening reception is 5 to 8 p.m. March 20.
For information, call 610.367.8066 or go to studiobbb.org.
Between the Lines Studio Theatre debuts first play reading
Between the Lines Studio Theatre hosts its first play reading of the year with "Picasso at the Lapine Agile" by Steve Martin on Sunday at AfterWords Actors Studio in Allentown.
The long-running off-Broadway absurdist comedy by the acclaimed comedian and actor, places Albert Einstein and Pablo Picasso in a Parisian cafe in 1904, just before the renowned scientist transformed physics with his theory of relativity and the celebrated painter set the art world afire with cubism. In his first comedy for the stage, Martin plays fast and loose with fact, fame, and fortune as these two geniuses muse on the century's achievements and prospects, as well as other fanciful topics, with infectious dizziness.
The reading is from 6 to 9 p.m. at AfterWords Actors Studio, Suite #10 (on the second floor), 725 North 15 Street, Allentown.
Between the Lines Studio Theatre, started by Eric Hersh and Rachel Williams, is a new performing arts company dedicate to doing work that progresses the artists and creates an unparalleled audience experience. They have partnered with partner with After Words Actors Studio for a series of script readings.
For information, go to betweenthelinestheatre.com.