A quirky musical about a composer who struggles with a medical emergency makes its regional premiere at Birdsboro Community Theater on Friday.
The 1st Street Players presents "A New Brain," which features music and lyrics by William Finn and book by Finn and James Lapine, the Tony Award-winning authors of "Falsettos."
Finn's musicals are to some extent autobiographical, and "A New Brain" deals with Finn's own own battle for life when he was afflicted with a seemingly terminal illness.
The hero of the musical, Gordon Schwinn, played by Robert Sicilia, worries that he may not live to complete his work. Finn wrote many of the songs soon after his release from the hospital. The musical premiered off-Broadway in 1998.
"A New Brain" is a show about making the most out of life in the face of tragedy. When neurotic, frustrated composer Gordon is confronted with a terminal illness, he finds comfort in the healing power of art.
In the story, Gordon collapses into his lunch and awakens in the hospital, surrounded by his maritime-enthusiast lover, his mother, a co-worker, the doctor, and the nurses. Reluctantly, he had been composing a song for a children's television show that features a frog – Mr. Bungee – and the specter of this large green character and the unfinished work haunts him throughout his medical ordeal. What was thought to be a tumor turns out to be something more operable, and Gordon recovers, grateful for a chance to compose the songs he yearns to produce.
The rest of cast includes Seth Harkins as Roger, Taylor Patullo as Rhoda, Jen Hallman as Mimi, Liz Robertson as Lisa, Steve Daniels as Mr. Bungee, Ashley Russo as Waitress and Nancy Dee, Charles Troxel as Richard, Bill Leech as the minister and Elizabeth Manwiller as the doctor.
Performances are 8 p.m. October 18-19 and 25-26. Tickets are $18-$25.
Birdsboro Community Theater is at 301 East First Street, Birdsboro.
For information, call 610-404-8436 or go to 1ststreetplayers.org.
'Amadeus' at Northampton Community College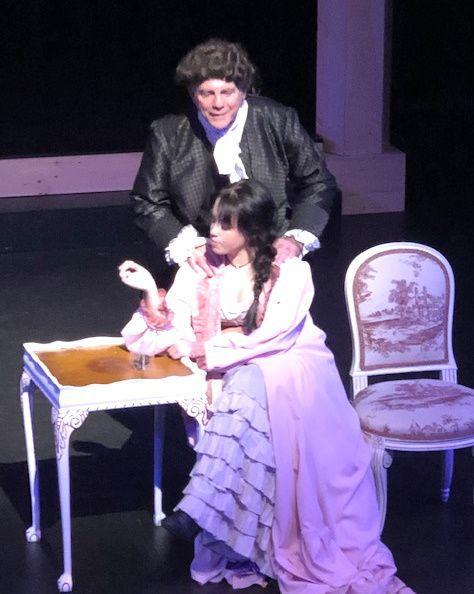 Northampton Community College's theater department presents "Amadeus," the Tony Award-winning musical play, October 17 through October 20 at the Bethlehem Township college.
"Amadeus" features local Civic Theatre veteran Barry Glassman as Wolfgang Amadeus Mozart's rival Antonio Scalieri, who is the established elder composer in the court of the Austrian Emperor Joseph II.
William Mutimer, NCC's theatre department chair, directs Peter Shaffer's story, which centers on the relationship between Scalieri and Mozart and how Scalieri, who is threatened by the meteoric rise of the younger musical genius, works to undermine him.
"Amadeus" earned a Tony Award for best play in 1981, and its film version won eight Academy Awards in 1985, including best picture and best adaptation for Shaffer.
The production will feature music performed by an on-stage classical quartet, directed by Lucille DeMasi Kincaid, and an opera singer. The musicians also will perform music before each performance.
Due to mature themes, it is appropriate for middle school and older.
NCC Theatre is again partnering with the college's Hampton Winds restaurant for special themed dinners before the October 17 and 18 performances.
Hampton Winds Restaurant is run by students in Northampton's highly-regarded culinary arts program, under the guidance of skilled executive chefs.
The dinner, a three-course gourmet Austrian-themed meal, costs $30, and reservations are required by calling 610-861-4549 or emailing clitzenberger@northampton.edu.
Performances are 7:30 p.m. October 17-19 and 2 p.m. October 20 in the Lipkin Theatre, 3835 Green Pond Road, Bethlehem Township. Admission is free for NCC students with a donation of a non-perishable food item to NCC's H.O.P.E. Food Bank and $5 for all others.
For information, call 484-484-3412 or go to ncctix.org.
Crowded Kitchen Players tackles tough topic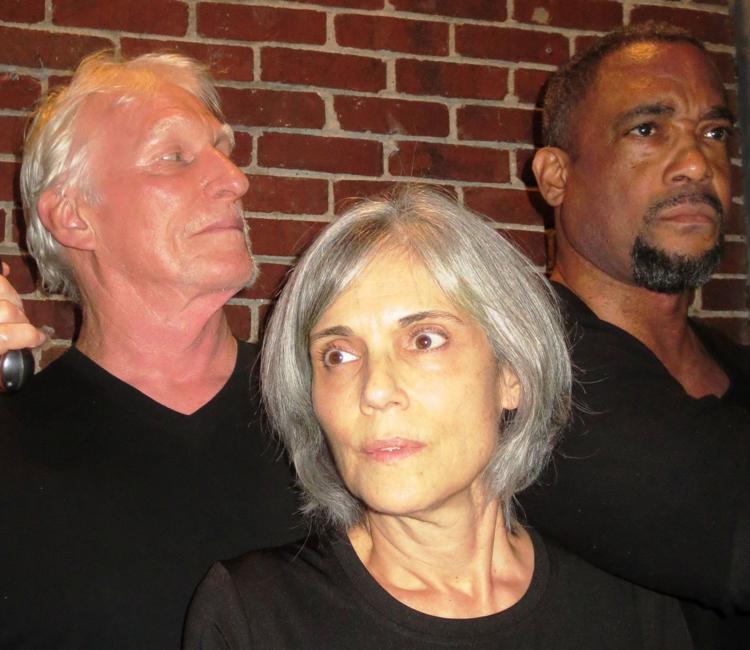 Crowded Kitchen Players is tackling an original play by Ara Barlieb on the difficult subject of suicide.
"The Suicide Club" is running October 18-27 and November 15-17 at Touchstone Theatre in Bethlehem.
Barlieb said he was inspired by three short stories written by Robert Louis Stevenson published in 1878, that are collectively known as "The Suicide Club."
In the story, Adelaide Whitlock and Alfred Ogilvy, a rich married couple in 1860s Victorian London, are rocked by Adelaide's yearlong struggle with cancer. While Alfred still occupies himself with playing the horses and frequenting music halls, Adelaide has lost her will to live.
When they come across a secret suicide club that promises to end the misery of its members without the stigma of having done it themselves, the couple decide it might be diverting to disguise themselves and pretend to be interested in signing up for the club's services.
Although Alfred isn't seriously interested in the reasons for which the club's members have signed on, he soon realizes the depths of their suffering, the insidious nature of the club's mission, and his wife's serious interest in seeking the club's services for herself.
Trish Cipoletti and David "Oz" Oswald play Adelaide and Alfred, while William Alexander portrays the devious president of the Suicide Club.
Each performance will include introductory and closing remarks from suicide prevention professionals, who will be available throughout the evening to answer questions in case anyone wants to talk. There also will be tables in the lobby manned by Lehigh County MH/ID and other organizations with literature and hotline information.
Original music is by Clark Ferguson.
Performances are 8 p.m. October 18-19, 25 -26 and November 15-16; and 4 p.m. October 20, 27 and November 17 at, Touchstone Theatre, 321 East Fourth Street, Bethlehem.
Tickets are $18 for adults and $14 for seniors and students.
For information, call 610-704-6974 or go to ckplayers.com.
Original comedy at Pennsylvania Playhouse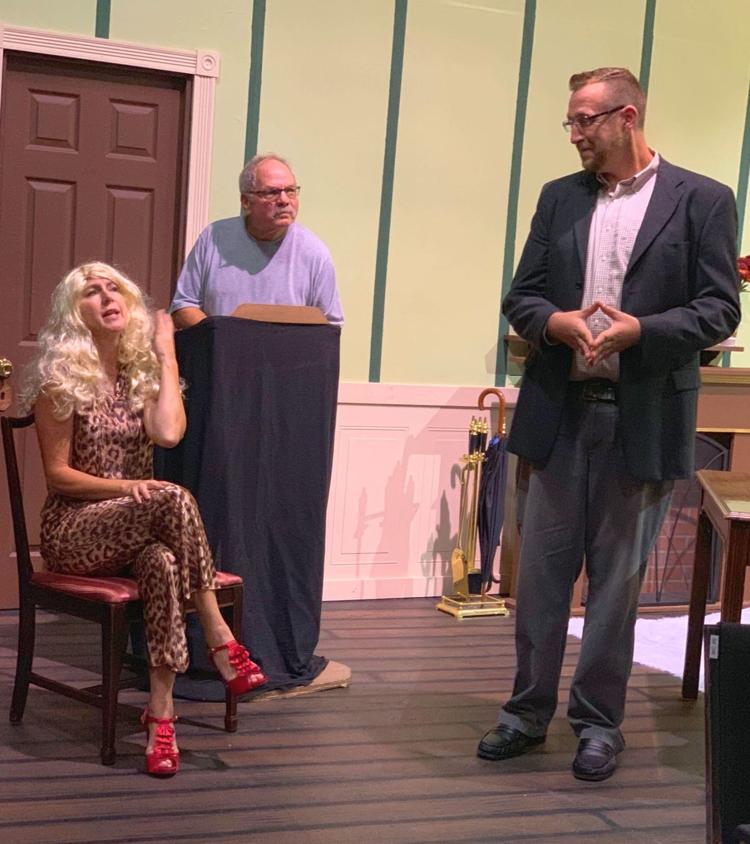 Pennsylvania Playhouse will present local playwright Lawrence B. Fox's newest comedy "Maxwell Offers Some Comments At His Funeral" Friday through Sunday.
Attorney Maxwell Finkel died after having practiced law in the same small town for more than 50 years. The four attorneys who served as his law partners honor Maxwell's memory by gathering at his open casket viewing at a local funeral home. These loyal partners reminisce about the more notable traits in which Maxwell was involved. Inevitably, they are drawn into a discussion of some of Maxwell's unique character traits that distinguished him from his fellow man.
As these stories unfold, Maxwell is unable to remain a silent observer and joins the lawyers to correct some of the embellished portions of the stories attributed to him. His law partners are unable to see his ghostly presence, nor can they hear his comments as he interjects his recollections of days gone by. His comments, nonetheless, prompt some of their thoughts at his life and achievements are discussed.
Carrie Beleno directs the 30-person cast.
Performances are 7:30 October 18-19 and 3 p.m. October 20 at Pennsylvania Playhouse, 390 Illick's Mill Road, Bethlehem.
Tickets are $20 for adults and $15 for seniors.
For information, call 610-865-1192, or go to paplayhouse.org.
Cirque Mechanics in Reading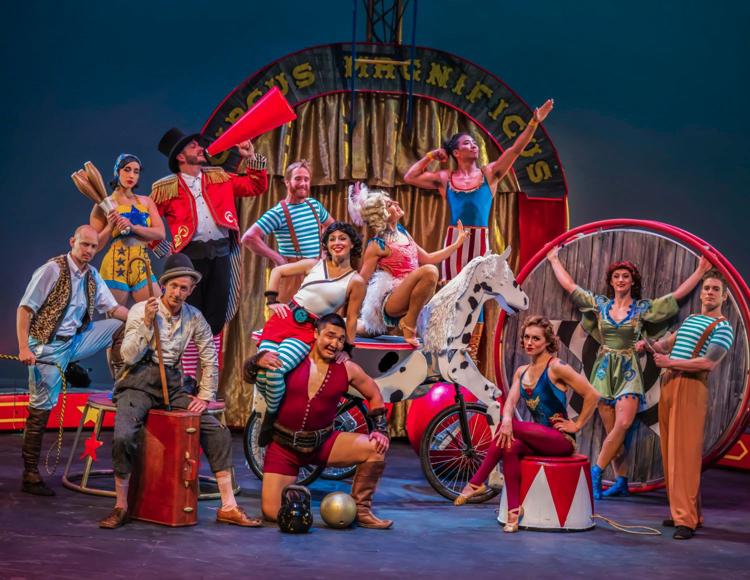 "42FT – A Menagerie of Mechanical Marvels" presented at Reading Area Community College's Miller Center for the Arts in Reading's Entertainment Square on Sunday is the latest invention from the creative minds of Cirque Mechanics.
The action in "42FT" is full of theatricality and a modern sensibility, showcasing a galloping mechanical metal horse and a rotating tent frame for strongmen, acrobats and aerialists.
Inspired by the two-foot center ring full of thrills, laughs, and excitement at the center of every circus, "42FT" is a unique mechanical interpretation of the traditional and its story full of the reality and lore of the historic one-ring circus.
Cirque Mechanics was founded in 2004 by Boston native and German Wheel artist, Chris Lashua, after the success of his collaborative project with the Circus Center of San Francisco, Birdhouse Factory. Cirque Mechanics quickly established itself as a premiere modern American circus, with its unique approach to performance, inspiring storytelling and innovative mechanical staging.
The performance is at 3 p.m. October 20 at Miller Center for the Arts, 4 North Second Street, Reading.
Tickets are $35 in advance, $40 at the door, and $15 for students.
For information, call 610-607-6270 or go to millercenter.racc.edu.
Scrap Arts Music at Zoellner Arts Center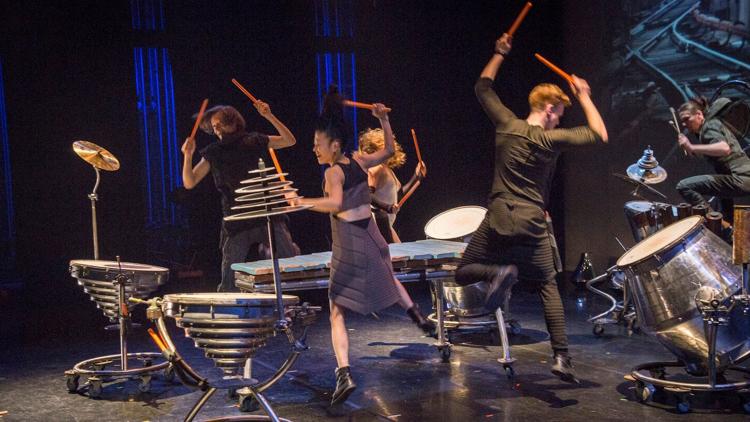 Take industrial scrap, revitalize it with the arts of welding, sculpture, and choreography, merge with five extraordinary and athletic percussionists and create beautiful music.
Scrap Arts Music presents "Children of Metropolis" at 7:30 p.m. Friday at Zoellner Arts Center in Bethlehem.
A fast-paced, other-worldly performance that transforms "scrap" into "art," and "arts" into "music" - works that are intricate, playful and powerful, and that delight the eyes, ears and heart.
Five musicians perform with gymnastic agility and percussive drive, demonstrating mesmerizing performance skills while making beautiful music - striking, moving and bowing hand-made, mobile sculptural instruments.
A free curtain warmer in the Lower Art Gallery at 6:30 p.m. features Dick Boak, former director of artist relations at Martin Guitar. Boak is a renaissance man of art and music who is also a scrap artist. He is a Pennsylvania-based illustrator, artist, writer, woodworker and musician whose handmade works of art feature repurposed materials. During his 41-year career at Martin, he helped the company think about sustainability and the environment, specifically about wood and how they make instruments. Tickets for Scrap Arts Music "Children of Metropolis" are $19, $29 and $39.
For information, call 610-758-2787 ext 0, or go to zoellner.cas2.lehigh.edu/box-office.
Hispanic artists at Easton's Williams Center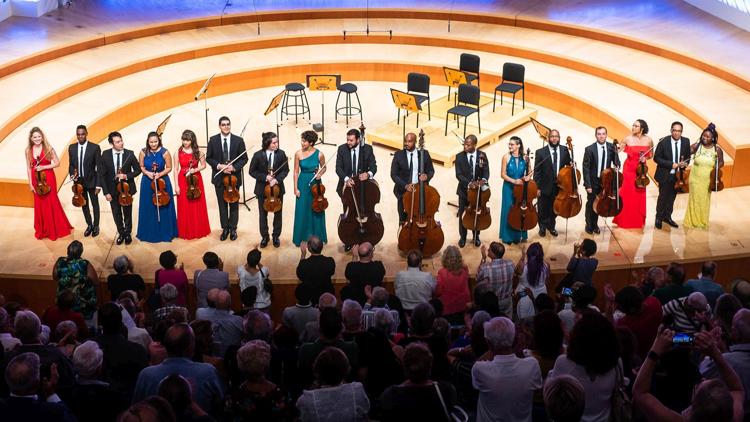 Laying the foundation for a month of artistry that celebrates Hispanic and Latinx culture, the Sphinx Virtuosi perform music by composers of color and European masters in a program entitled "For Justice and Peace" at 8 p.m. at the Williams Center for the Arts.
The performance is followed by classical guitarist Randall Kohl in a recital of music by Mexican composer and guitarist Octaviano Yáñez at 7 p.m. Monday.
The dynamic Sphinx Virtuosi chamber orchestra brings together the nation's top Black and Latinx classical soloists, many of whom are alumni of the distinguished Sphinx Competition. With a commitment to cultural equity and artistic excellence, each thoughtfully crafted program illuminates the abundance of music by composers of color and expands the boundaries of the chamber repertoire in imaginative new directions. From Venezuelan Aldemaro Romero to Franz Schubert, Black British composer Philip Herbert to Americans Michael Abels, Jessie Montgomery, and Xavier Foley, "For Justice and Peace" considers diverse expressions of protest, purpose, and conciliation.
There is a pre-concert talk at 7 p.m.
Tickets are $27 for adults and $6 for students.
The Orizaban guitarist Octaviano Yáñez was considered Mexico's finest classical musician during the late 19th and early 20th centuries, enjoying a reputation much akin to Yo-Yo Ma's or Joshua Bell's today. Though absent from many histories and repertoire, Yáñez was one of the first guitarists ever recorded, having been sought by the Edison and Victor companies. Guitarist Randall Kohl will perform the music of Octaviano Yáñez, enjoyable melodies set to waltz and habanera rhythms that evoke the salons of Mexico's "Belle Époque." The program includes music by Mexican, Italian, Spanish, French, and Austro-Hungarian contemporaries of Yáñez, which he also arranged for guitar.
Admission is free, but tickets are required and may be reserved online.
There is a noon talk and lunch with Kohl in Skillman Library, Lafayette College Campus.
Williams Center for the Arts is at 317 Hamilton Street at High Street in Easton.
For information, call 610-330-5009 or go to williamscenter.lafayette.edu.
Daniel Pearl World Music Days Concert in Allentown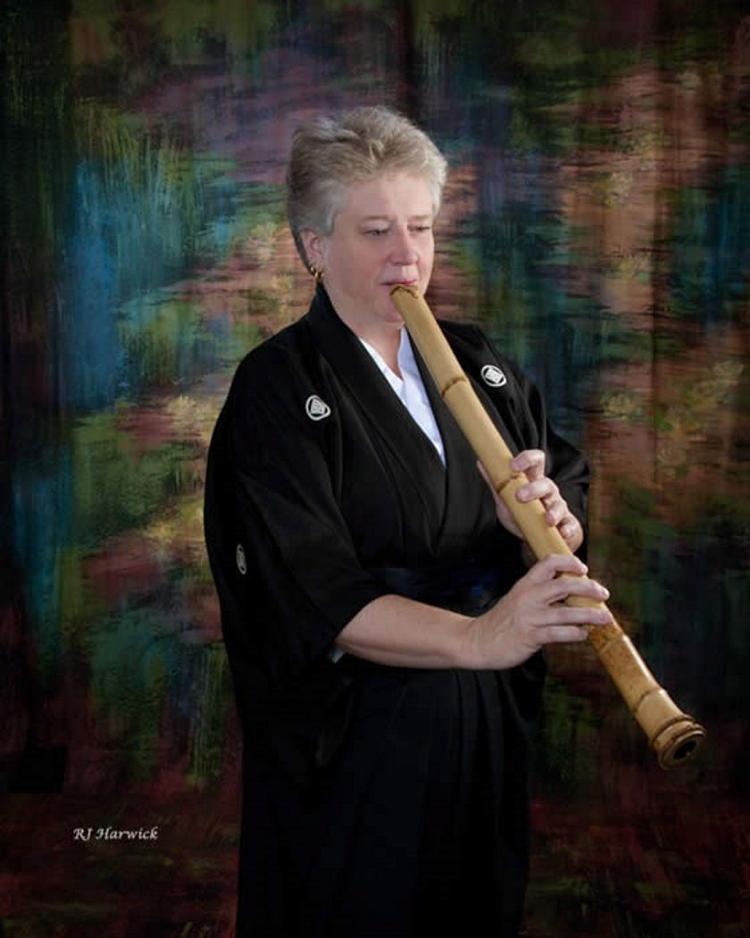 Chamber music group Satori presents Daniel Pearl World Music Days Concert at 3 p.m. Oct. 20 at Congregation Keneseth Israel, 2227 West Chew Street, Allentown.
This performance is part of Daniel Pearl World Music Days, an annual global concert network affirming the ideals of tolerance and shared humanity, and now including the participation of more than 13,900 performances in 140 countries.
The program includes Haydn's "Divertissement in G Major, Op. 100, No. 4," Shulamit Ran's "Sonatina," Quantz' "Trio Sonata in Bb Major" and Beethoven's "String Quartet, Op. 18, No. 4 in C minor."
Performers are Nora Suggs, flute; Rebecca Brown and Mary Ogletree, violins; Agnes Maurer, viola and David Moulton, cello.
Satori is a mixed ensemble of winds, strings, and piano, and plays both traditional and contemporary chamber music.
Tickets are available at the door only. Admission is $15 or $5 for under age 12
For more information, call 610-435-6036 or go to www.satori-chambermusic.org.SATORI
Expedition Unknown explorer comes to State Theatre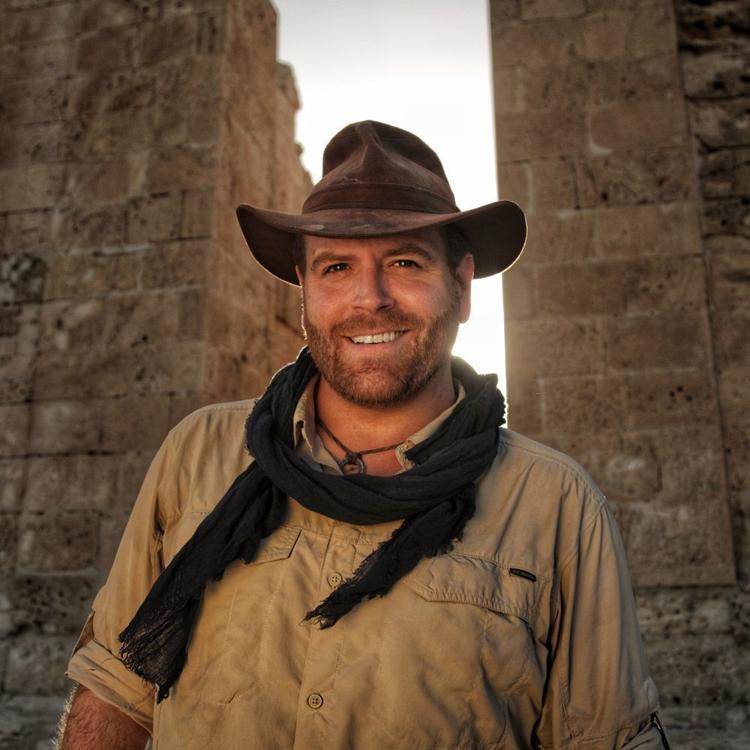 Josh Gates is an avid explorer whose unique brand of humor and deep-rooted passion for adventure propels him to the farthest corners of the world. Discovery Channel's hit-series "Expedition Unknown" chronicles Gates as he sets out on a global quest to find the truth behind iconic legends and thrilling archaeological mysteries.
Gates will present an "Evening of Ghosts, Monsters and Tales of Adventure" at the State Theatre in Easton at 7:30 p.m. October 23.
Last season of "Expedition Unknown" was Gates' most ambitious yet, as he searched for a long-lost ghost ship in the Great Lakes, uncovered new revelations about the birth of Jesus, and sought out a sunken civilization rumored to be the Atlantis of the Andes. From a fabled pirate treasure in the jungles of Panama to the truth behind the controversial legend of the crystal skull, Josh spanned the globe and headed off-the-map in search of answers.
In 2016, Gates won best host in the CableFax Program Awards for "Expedition Unknown," and the series also took home the best educational/instructional show award and in 2018, a Cynopsis TV Award for best reality series – travel.
Tickets are $36. State Theatre is at 453 Northampton Street, Easton.
For information, call 610-252-3132 or go to statetheatre.org.