World music explores the many different musical styles from culture all around the globe. There are great opportunities to see and hear some acclaimed world musicians in both Berks and Northampton counties this weekend.
South African artist Bakithi Kumalo at Zoellner
South African artist Bakithi Kumalo, the original bass player on Paul Simon's "Graceland," comes to Zoellner Arts Center at 7:30 p.m. on Friday as part of Zoellner's guest artist series.
Kumalo is known for his iconic bass lines and bright smile as well as his passion, energy and pulsing rhythms on all of the Grammy Award-winning hits, such as "Call Me Al," "Graceland," and "Diamonds on the Soles of Her Shoes."
Kumalo changed bass forever with his distinctive and revolutionary technique first heard internationally on Paul Simon's 1987 Album of the Year Grammy winner "Graceland." Kumalo has continued to tour and record with Paul Simon and has laid grooves for numerous artists, including Gloria Estefan, Herbie Hancock, Chaka Khan, Harry Belafonte, Cyndi Lauper, and Tedeshi/Trucks Band. In addition, he has produced four solo albums.
Kumalo has been playing with Simon since the mid-1980s, when he became one of a number of South African artists Simon recruited for "Graceland" album. Kumalo plays the iconic bass line in the song "You Can Call Me Al."
The "Graceland" band was formed four years ago during a tribute to the 25th anniversary of "Graceland" at the Philadelphia Folk Festival. It includes lead vocalist/guitarist Ryan Tennis of Philadelphia and other regional musicians, including members of Amos Lee's band.
The show will also include other world-music oriented songs by Simon and South African songs.
There is a pre-show "Curtain Warmer" at 6:30 p.m. with Todd Watkins, Lehigh University economics professor, who moderates a panel discussion about "Reflections on Contemporary South Africa." Seniors in Lehigh's Martindale Student Associates Honors Program will offer reflections and insights from their ongoing year-long research on current major cultural, social, political, economic and business issues in South Africa.
Tickets are $25 to $30.
Zoellner Arts Center is at 420 East Packer Avenue, Bethlehem. For information, call 610-758-2787, or go to zoellnerartscenter.org.
Central America singer-songwriter at Miller Center for the Arts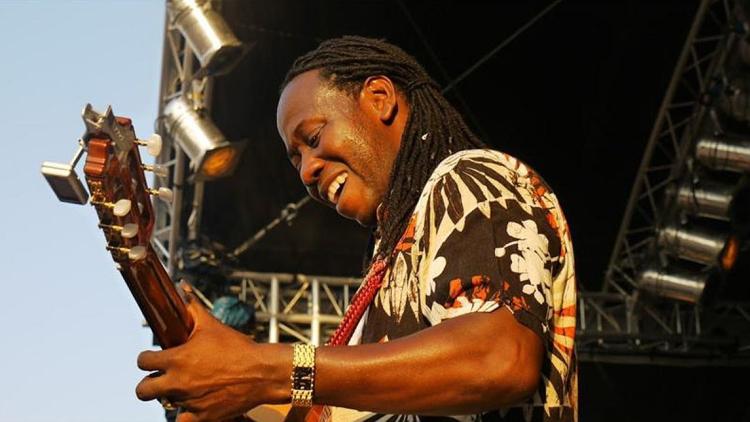 One of Central America's most gifted performers, Aurelio Martinez and his Garifuna Soul Band, come to Miller Center for the Arts in Reading at 7:30 p.m. on Friday.
Born in Honduras, the singer-songwriter, guitarist and percussionist, known simply as Aurelio, is known for his powerful and evocative voice and his work as cultural ambassador of the Garfina nation.
The Garifuna are people of Amerindian and West African descents who live along the coasts of Belize, Guatemala, Honduras, and Nicaragua. The original home of the Garifuna is St. Vincent (one of the windward islands in the West Indies) from which they were deported in 1796 by the British government and landed on Roatan island, situated in the Bay Islands of Honduras.
In the late 80s, Aurelio created his first group, called Lita Ariran, which was one of the first Garifuna traditional music and dance group to appear on the international scene. Aurelio received the award for the best singer of Garifuna music, and his group, Lita Ariran, was recognized for the best cultural group of the year at the Garifuna World Music Awards in New York in 1998.
In 2017, Aurelio released his fifth album, "Darandi," a collection of Aurelio's favorite songs from his career, recorded to capture his live performances accompanied by some of the Garifuna world's brightest musical talents.
Aurelio was named "newcomer of the year" by AfroPop Worldwide in 2004.
Tickets are $27 in advance and $32 at the door. Student tickets are $15
Miller Center for the Arts is at 4 North Second Street in Reading's Entertainment Square. For information, call 610-607-6270 or go to millercenter.racc.edu.
RSO to perform Mozart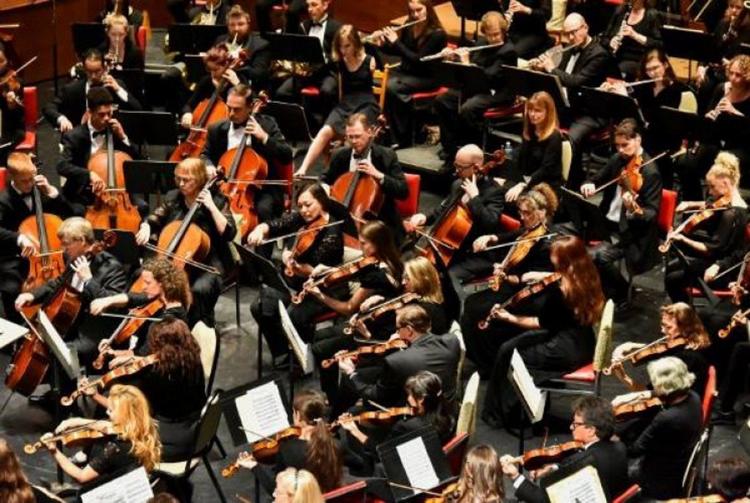 Mulitple pianists will highlight Reading Symphony Orchestra's "Mozart 36" program 7:30 p.m. on Saturday at Santander Performing Arts Center in downtown Reading.
RSO welcomes acclaimed pianist Alessio Bax along with his pianist wife, Lucille Chung, to help celebrate Mozart's birthday with the performance by the symphony.
Bax and Chung will perform in Mozart's "Concerto for Two Pianos."
They also will display their keyboard expertise with Russian composer Alfred Schnittke's piano tour de force "Concerto for Four Hands."
The 60-member Reading Symphony Orchestra, led by guest conductor André Raphel, also will perform Mozart's "Symphony No. 36," or "Linz Symphony," written in four days in Linz, Austria.
Tickets are $20 to $80.
Santander Performing Arts Center is at 136 North Sixth Street, Reading. For information, call 610-373-7557 or go to readingsymphony.org.
Winter Vivaldi in Bethlehem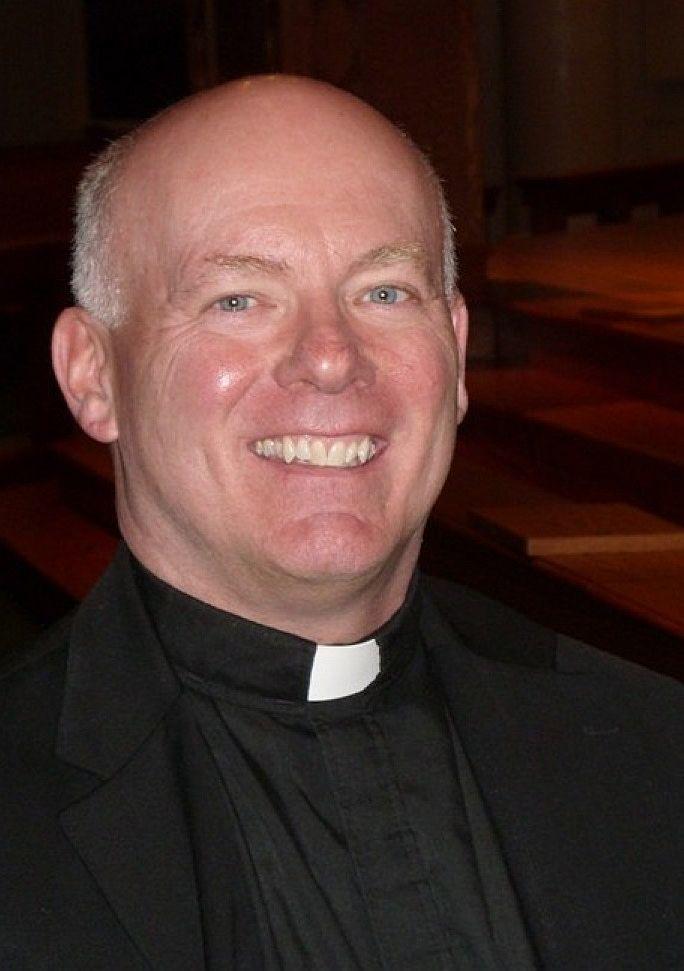 Pennsylvania Sinfonia Orchestra's "Winter Vivaldi" chamber ensemble concert on Sunday will feature the return of Father Seán Duggan, who is renowned for his interpretation of Bach on piano.
Duggan is a monk of St. Joseph Abbey in Covington, Louisiana, as well as an in-demand piano soloist.
He will play J. S. Bach's "Piano Concerto in A, BWV 1055" for the concert at 3 p.m. on Sunday at Wesley Church, 2540 Center Street, Bethlehem.
Duggan first played with Sinfonia in 1999. Then in 2000, for the commemoration of the 250th anniversary of the composer's death, Duggan performed the complete cycle of Bach's keyboard works nine times in various American and European cities, including in Bethlehem.
For five weeks during the summer, he performed the cycle over 15 recitals at Wesley Church, to critical acclaim and "standing room only" crowds that totaled more than 5,400 people.
Since then, he has returned yearly to Bethlehem to perform solo recitals and as soloist with the Sinfonia Orchestra.
Duggan won first prize in the Johann Sebastian Bach International Competition for Pianists in Washington, D.C., in 1983 and in 1991.
The concert also will include Antonio Vivaldi's "Oboe Concerto in D, RV 453," featuring Cheryl Bishkoff on oboe; "Flute Quartet in e minor" by Johann Quantz, featuring Robin Kani on flute and
Georg Telemann's "Flauto (Recorder) Concerto in F, TWV 51:F1," featuring Rainer Beckmann on recorder.
After the concert, the audience can meet the musicians at a reception.
Tickets are $35 and $25 for adults and $30 and $20 for seniors ages 62 and up. There are a limited number of $15 economy tickets for seating in the rear rows, which must be reserved in advance by calling 610-434-7811 by the Friday before the concert. Students get free admission at the door.
Tickets are available online at LVArtsboxoffice.org or at the door.
Walt Whitman play at Ice House
A new theatrical interpretation of the work of poet Walt Whitman "Jetblack Sunrise" comes to Bethlehem's Ice House this weekend and to Easton's Nurture Nature Center in February.
In Behlehem, "Jetblack Sunrise" is part of the IceHouse Tonight series.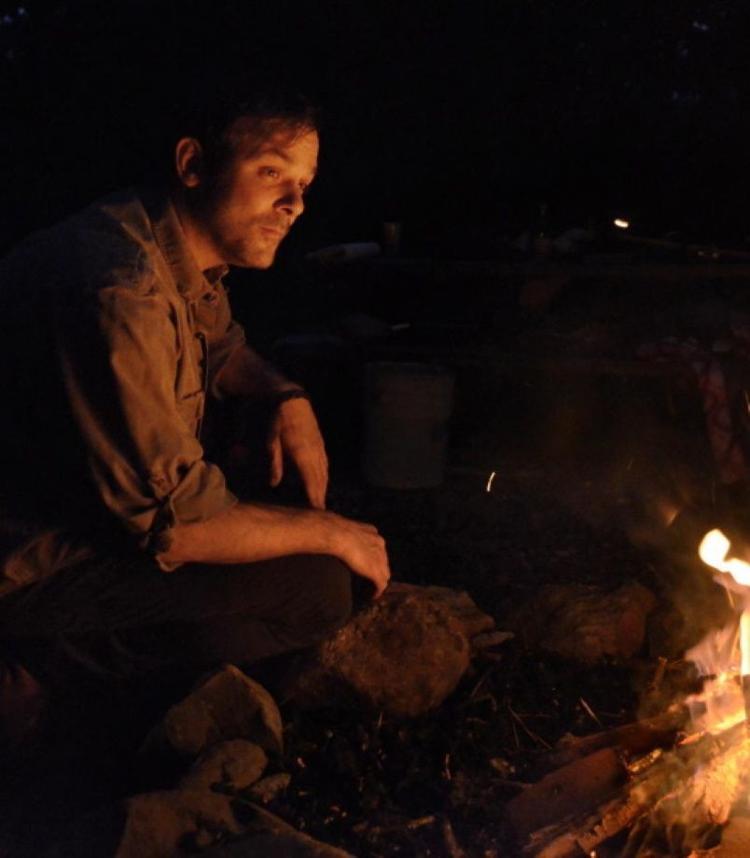 The four-person piece has been co-created by Michael Fegley and Daniel Amenda, and is being presented through their M8 Nebula Productions.
The intimate, hour-long production is staged simply, and tells the story of a former soldier struggling to grasp his place in his country, his place among mankind, and ultimately his place in all of time.
The performance is not a poetry reading of Whitman's work, however, the dialogue is drawn from the poet's "Leaves of Grass" and the 1856 poem "Song of the Open Road." The title comes from a line in "Song of Myself," one of the poems in "Leaves of Grass."
The cast includes Emily Snyder, Taylor Patullo, Collin Bollinger and Sean Lynch.
Fegley also starred in the world premiere of "Whitman by Fire," "The Ballad of Trayvon Martin" in Philadelphia and appeared in locally produced feature film "Billboard" and the companion web series "The Great WTYT960 Billboard Sitting Contest." He also has performed in the off-Broadway production of "Small Potatoes" and has appeared on screen in "Children of the Moon," "Escape to Life" and "Tracks."
Amenda, has directed critically acclaimed productions of Ibsen's "Hedda Gabler" and Chekhov's "The Cherry Orchard" in New York City.
Performances at the Ice House, 56 River Street, Bethlehem are 8 p.m. Friday through Sunday.
Performances at Nurture Nature Center, 518 Northampton Street, Easton are 7 p.m. Feb. 21 to 23.
Tickets are $20 adults and $15, children ages 18 and under.
For information go to m8nebula.ticketleap.com.
'Songs for a New World' in Birdsboro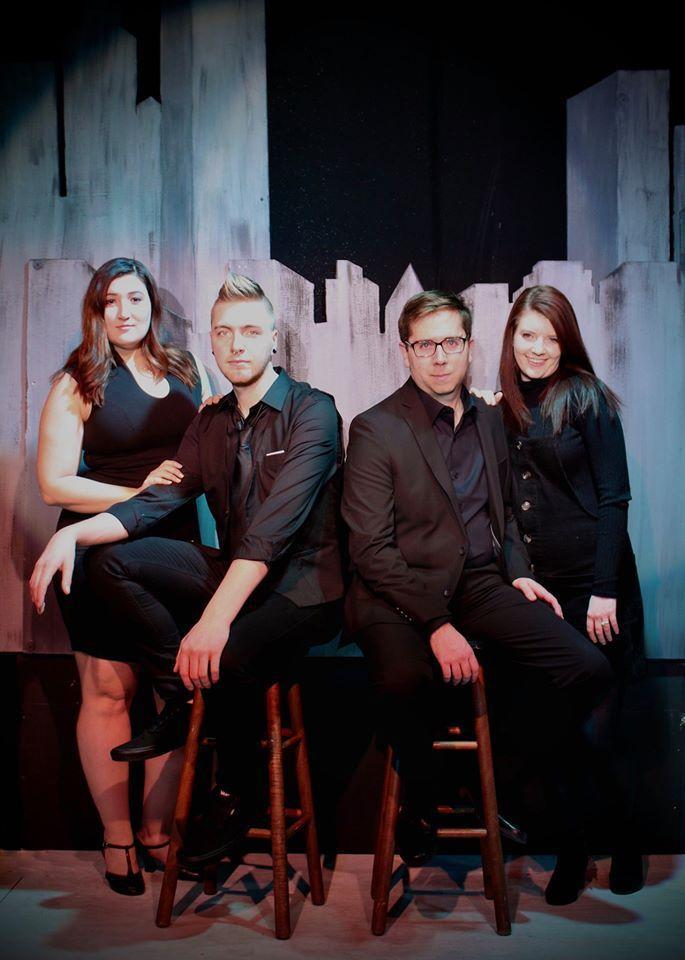 1st Street Players of Birdsboro present "Songs for a New World" as the first show in the theater's 2020.
The show, with music and lyrics by Tony Award-winning composer Jason Robert Brown will be performed 8 p.m. Friday and Saturday.
The first musical from Brown ("Parade," "Bridges of Madison County"), this moving collection of powerful songs examines life, love and the choices that we make.
Brown transports his audience from the deck of a 1492 Spanish sailing ship to a ledge, 57 stories above Fifth Avenue, to meet a startling array of characters that range from a young man who has determined that basketball is his ticket out of the ghetto to a woman whose dream of marrying rich nabs her the man of her dreams and a soulless marriage.
The show lies between musical and song cycle, but it is neither; it is an abstract musical, a series of songs all connected by a theme - the moment of decision.
It was originally produced off-Broadway at the WPA Theatre in 1995.
The production stars Emily Snyder, Taylor Patullo, Collin Bollinger and Sean Lynch.
1st Street Players performs at 301 East First Street, Birdsboro. Tickets are $18 to $25.
For information, go to 1ststreetplayers.org.
African-American and middle school art at PSU Lehigh Valley
The galleries at Penn State Lehigh Valley have announced two exhibits that open Monday.
"J.T. Lambert Intermediate school student exhibition," featuring work by art students Mercy Shemansky and Michelle Christopher, runs Jan. 27 to March 14 in the community gallery.
The artist reception will be held from 5 to 7 p.m. Jan. 30 at Penn State Lehigh Valley. The exhibit and reception are free and open to the public.
The community gallery is located on the third floor on the west wing of the building and is located adjacent to the Ronald K. De Long Gallery.
Gallery hours are 9 a.m. to 9 p.m. Monday through Thursday; Friday and Saturday 9 a.m. to 4 p.m.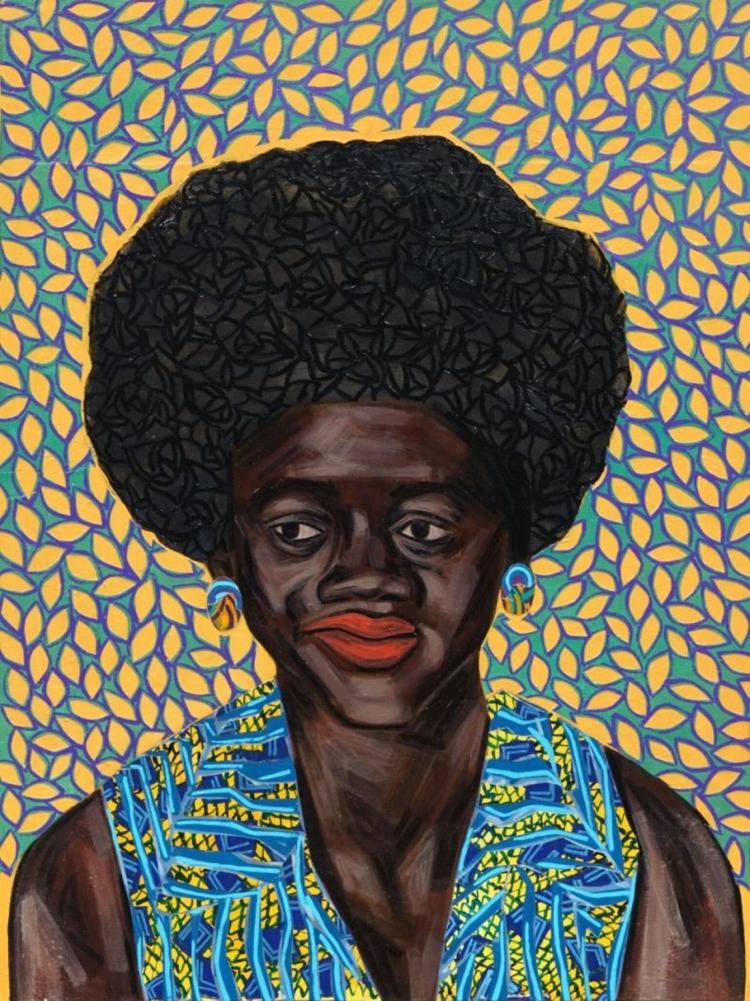 Ronald K. De Long Gallery will feature "womenXwomen" works of African-American art to run Jan 27 to March 14.
Selected works for this exhibit are from the Petrucci Family Foundation (PFF) Collection of African-American Art. The PFF collection highlights the full range of African-American visual creativity, and its essential place in the history and discourse of American art.
"What's so powerful with this exhibit is these works of art are all of women by women artists," said Ann Lalik, art gallery director and coordinator of the arts, Penn State Lehigh Valley. "We are thrilled to showcase work from such a prestigious collection and continue our gallery's mission to stimulate awareness and appreciation for the visual arts while making it accessible to the community at large."
An artist reception will be held from 5 to 7 p.m. on Thurs., Jan. 30 in the gallery. The exhibit and reception are both free and open to the public.
The Ronald K. De Long Gallery is open from 11 a.m. to 5 p.m. Monday through Thursday, 11 a.m. to 3 p.m. on Fridays, and 10 a.m. to 2 p.m. on Saturdays.
For more information, call 610-285-5261 or go to lehighvalley.psu.edu/gallery.
KU professor featured at Albright College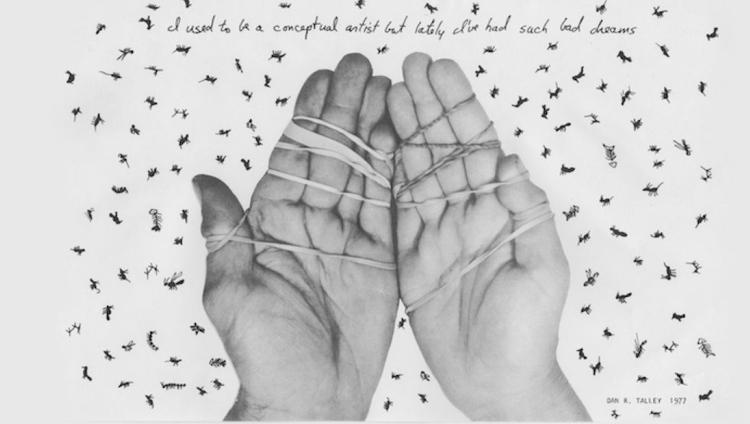 The works of long-time artist and educator Dan Talley will be featured in "State: Obvious/Not So (selected works, 1973-Present)," running Jan. 28 to April 9 in Freedman Gallery, Center for the Arts, at Albright College in Reading.
The exhibit is a retrospective exhibition honoring Talley's nearly five decades as an artist, arts educator, curator, and critic. Talley is the co-founder of two long-running and well-respected arts organizations, Real Art Ways and Art Papers. As an artist, Talley works in multiple mediums and is a faculty member of Kutztown University.
"State: Obvious/Not So (selected works, 1973-present)" will trace his artistic career through selected installations, video works, photography and ephemera.
There will be an artist reception from 9 a.m. to 5 p.m. Jan. 28.
Gallery hours are 9 a.m. to 5 p.m. Tuesday through Friday and 1 to 4 p.m. Sunday.
For information call 610-921-7715 or go to albright.edu.
The Hit Men at State Theatre in Easton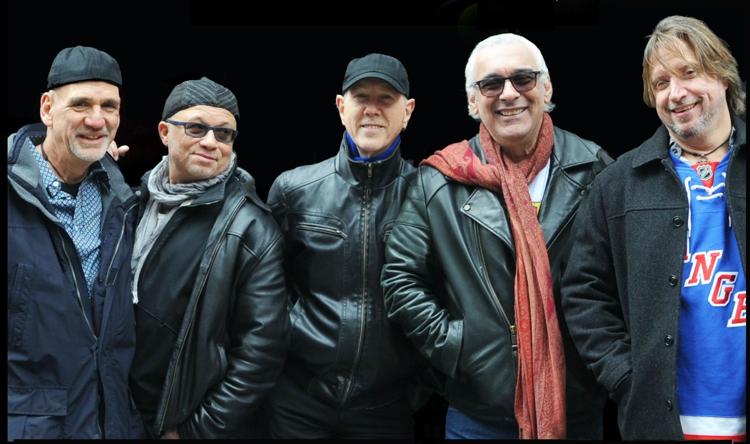 "The Hit Men," classic rock's unique super group of legendary side men, return to the State Theatre in Easton at 7:30 p.m. on Saturday.
The group is the 2019 recipient of Nashville's Musicians Hall of Fame and Museum first-ever Road Warriors Award, given to them to honor "their years of dedication to the music, and the countless miles... that they have traveled in delivering so many hits throughout the world."
The five musicians recorded and/or toured with the artists whose hits they play – including the biggest names in rock history, from Paul McCartney and Elton John, to Frankie Valli, Foreigner, The Who, Toto, Carole King, Cat Stevens, Jim Croce, The Rascals and more. They have appeared on 85 albums, many of them gold and platinum.
In their multi-media show, The Hit Men not only play the classic rock hits they helped rocket to the top of the Billboard charts, they also share fascinating insider back stories about their days on the road and in recording studios with rock royalty.
Members are keyboardist and group founder Lee Shapiro, lead guitarist/vocalist Jimmy Ryan, bassist/vocalist Jeff Ganz, keyboardist, percussionist & vocalist Russ Velazquez and drummer and vocalist, Steve Murphy.
Tickets are $35 and $40.
The State Theatre is at 453 Northampton Street, Easton. For more information, call 610-252-3132 or go to statetheatre.org.