Celebrate the legacy of Martin Luther King Jr. and explore African American art, history, and culture when the Allentown Art Museum presents a day to honor the civil rights leader through influential speakers, meaningful discussions, inspiring entertainers, and encouraging art-making.
The museum will host a live celebration from 11 a.m. to 4 p.m. on Sunday at the museum and a virtual celebration on Monday.
On Sunday, a "Couch Convo" with host Saide Saddiq will be held from 12:30 to 3:30 p.m. The "convo" includes a DJ, drum circle, music by Contact Collective, and a panel discussion with community leaders on making dreams a reality.
There will be art making in the Crayola Classroom from 11 a.m. to 3 p.m. and story time in Art Ways with Ann Hohe, retired ASD youth librarian, from 11:30 a.m. to noon and from 12:30 to 1 p.m. Julia Brennan, youth service librarian at the Bethlehem Public Library, will also do story time in Art Ways from 1:30 to 2 p.m.
Quin Jaye & Max will present trumpet music from 11 until 11:30 a.m. and from noon until 12:30 p.m.
Chloe Cole-Wilson will offer a poetry workshop in the Rodale Classroom from 11:30 a.m. to 1 p.m.
From 11:30 a.m. to 3 p.m., the museum will offer its "Ask a Docent" program. Docents will be stationed at Henry Ossawa Tanner's "Lion Licking Paw" and Sam Gilliam's "Element."
Admission is free on Sundays.
The celebration can continue at home on Monday with more discussion, art-making, and reliving past Martin Luther King Jr. celebrations.
'Wizard of Oz' in Birdsboro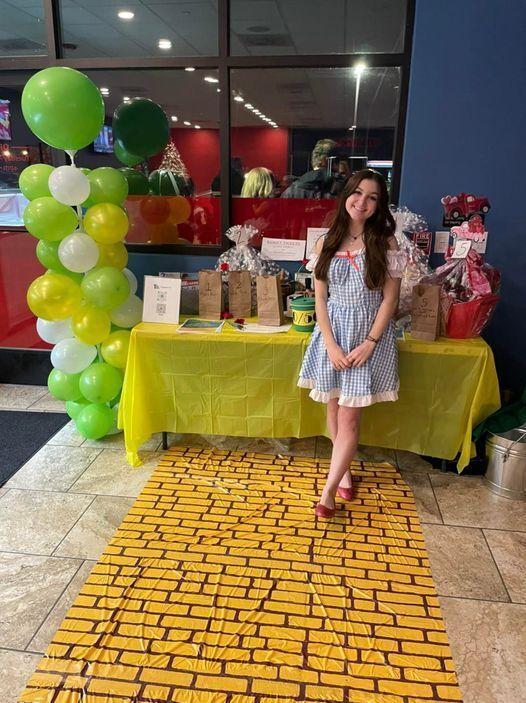 Tickets are going fast for 1st Street Players' production of the classic musical "The Wizard of Oz."
The production will staged through Jan. 23 at the theater at 301 E. First St., Birdsboro.
The beloved story, based on L. Frank Baum's novel and the 1939 film, "The Wizard of Oz" features well-known songs, including "Somewhere Over the Rainbow," "Ding Dong the Witch is Dead," "We're Off to See the Wizard," "Follow the Yellow Brick Road," and "If I Only Had a Brain."
After a tornado transports Dorothy Gale and her dog Toto into a magical land of munchkins, witches, flying monkeys and enchanted trees, she must follow the yellow brick road to find the Wizard and her way back home. Along the way, she meets a group of unlikely friends – a Scarecrow, a Tin Man, and a Lion.
The cast features Payton Fritz as Dorothy, Nicole Angstadt as Scarecrow, Dan Elggren as Tin Man, Andrew Angstadt as Cowardly Lion, Mike Pardo as the Wizard, Laura Cohn as the Wicked Witch of the West, Elizabeth Fry as Auntie Em and Glinda the Good, and Bill Leech as Uncle Henry. Other cast members are Quentin Hart, Isla Elggren, Michael Hartanft, Morgan Wilcox, Lillian McCord, Lucy John, Rosie Angstadt, Charlotte DiDo, Joe Foering, Elliot Johnson, Brendan Lopez-Nunez, Jay Miller, Molly O'Brien, Emilee Lawson, and Morgan Rivard.
Grace Patton directs.
Performances will be at 7 p.m. on Thursday, Friday, and Saturday, and Jan. 20-22; and at 2 p.m. on Sunday and Jan. 23.
The Jan. 20 performance will be a relaxed performance with minimal lighting, reduced volume, and fewer effects. The Jan. 23 performance will have wheelchair seats available.
Tickets cost $25 for adults and $10 for students.
Chekhov at Charter Arts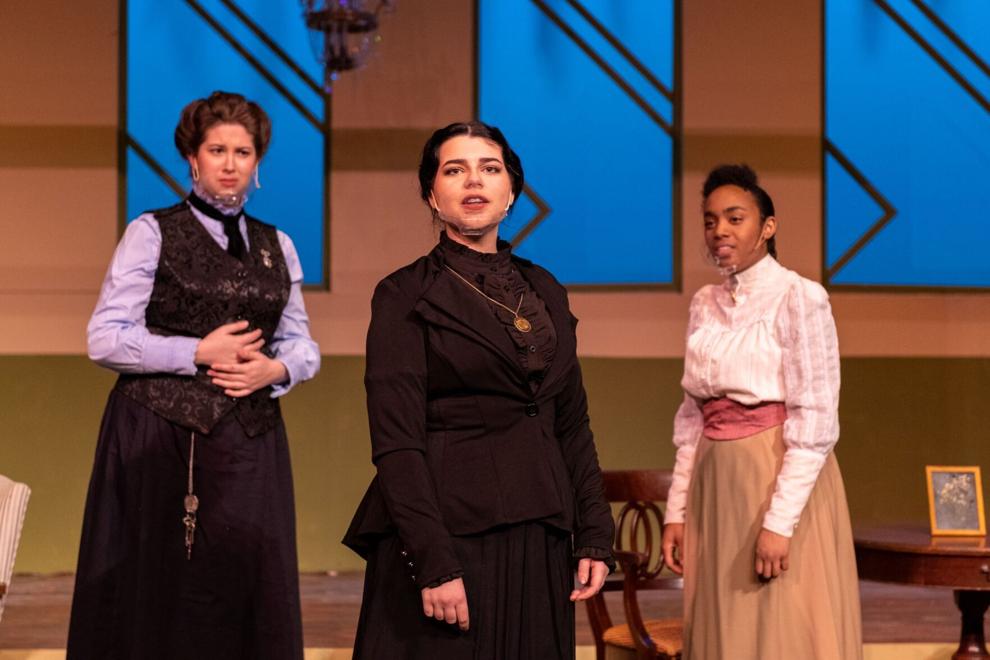 The Lehigh Valley Charter High School for the Arts' theater department will present "Three Sisters" by Anton Chekhov on Friday, Saturday, and Sunday at the school in Bethlehem.
The production is directed by Diane Wagner and features set and lighting design by Peter Wrenn-Meleck, costume design by Broadway's Michael McDonald, and hair and makeup design by Marley Mathias. The three sisters are played by Taylor Blose, Reilly Leisher and Alyzah Shea-Avila.
The play tells the story of the three Prozorov sisters - Olga, Masha and Irina - who strive to find purpose in their provincial Russian town. Though they live in a beautiful home their father left them, they can't bear how tedious life has become and yearn to move back to Moscow where they lived happily as children. When their brother Andre doesn't rise to his potential, relationships fail to live up to expectations, and work completely drains them, the sisters become tangled in a knot of uncertainty, heartbreak and disappointment.
"Chekhov is adept at plunging the depths of human nature, finding the significance in everyday things and walking the line between comedy and tragedy," Wagner said. "So audiences can expect to laugh and maybe cry and definitely reflect on their own lives, their own choices, and the relentless pursuit of happiness that seems to drive us all."
COVID-19 safety protocols will be in place, with performers wearing special, clear performance masks, and audience members will be required to wear masks.
Performances will be at 7 p.m. on Friday and Saturday and at 2 p.m. on Sunday.
Charter Arts is located at 321 E. Third St., Bethlehem.
Tickets cost $5 and $10 and will be available at the door or online.
Murder Mystery at Pines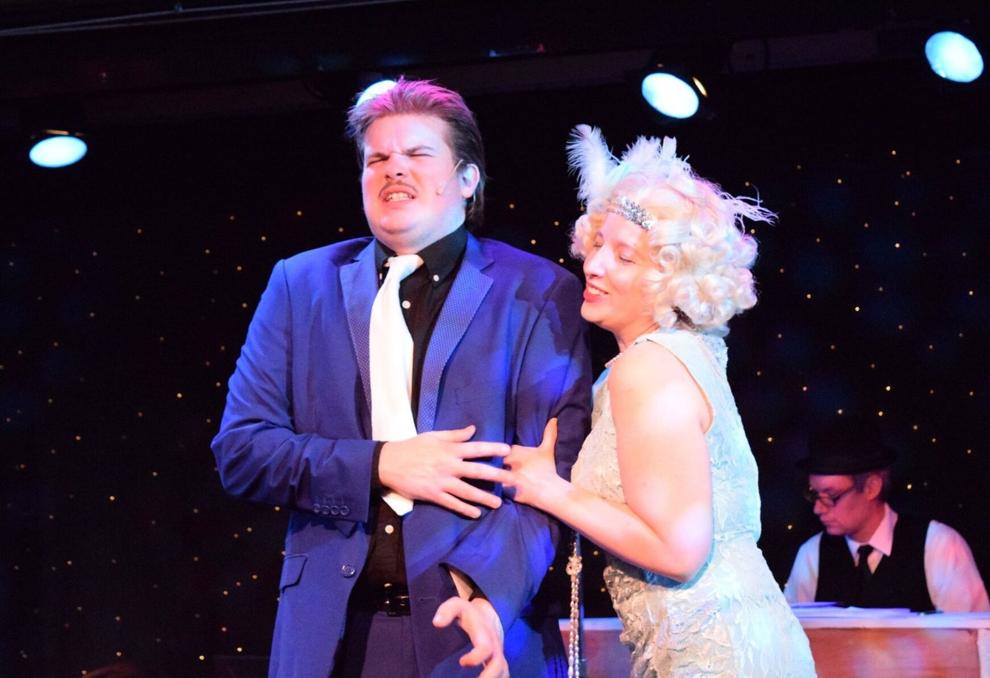 Pine Dinner Theatre of Allentown will present the interactive murder mystery "Lucky Malone's Not So Lucky Night" Friday through April 30.
Pines will serve up murder and mayhem as it takes its audiences back to 1928 with its original show, written and directed by Oliver Blatt, Pines' artistic director.
The interactive comedy takes audiences to Lucky Malone's speakeasy, where they start by having to figure out where and how to enter the establishment.
Lucky Malone has lots of money and a beautiful girl on each arm, but when an old nemesis shows up and tries to steal his club and his women, anything could happen. The audience takes part in the story, and when a body appears, it's up to everyone to help figure out who is the killer.
Colorful characters Benny Bigside, Moxie Hart, Zelda Zigglar, Motormouth Mabel and Jonny Two Times join Lucky in stage and in musical numbers.
Tickets cost $32 and include a seat for the show. All appetizers, entrees, desserts and beverages are available for purchase ala carte.
Costume design is by Stacey B. Yoder.
Dinner and the show happen concurrently. Audiences are welcome to BYOB.
The theater is following social distancing guidelines, and certain tables are unavailable and others are being seated at a reduced capacity.
The schedule is 7 p.m. on Fridays; 4 and 7 p.m. on Saturdays and 12:30 p.m. on Sundays.
This show is rated PG-13.
The Pines Dinner Theatre is located at 448 N. 17th St., Allentown.
'Songs for a New World' in Poconos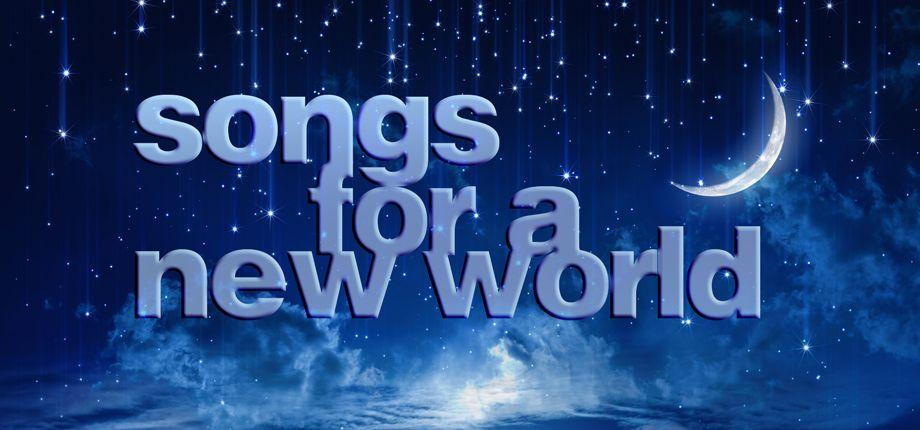 Rebel Stages at Shawnee Playhouse will present Jason Robert Brown's song cycle "Songs for a New World" on Friday, Saturday, and Sunday at the School of Visual & Performing Arts, 554 Main St., Stroudsburg, Monroe County.
Originally produced off-Broadway at the WPA Theatre in 1995, Brown and director Daisy Prince put together songs he had written for other venues and events, resulting in a very theatrical song cycle.
Brown has said the songs are all connected by a theme: "the moment of decision." It's about one moment. It's about hitting the wall and having to make a choice, or take a stand, or turn around and go back.
The show is directed by Brandon Hanks and features Abigail Witt, Alyssa Ramsey, Jazzy Thomas, Ellis Williams, Mary Bolan, Max Kubiak and Cullen Delmore.
The band includes June Thomas, Michael Thompson, Steve Thompson and Jason Thompson.
Performance will be at 8 p.m. on Friday and Saturday and at 3 p.m. on Sunday.
Tickets cost $20. Masks are required.
Reading Theater Project to stream new play
Reading Theater Project will live stream a new play at 6:30 p.m. on Jan 18 on BCTV's website.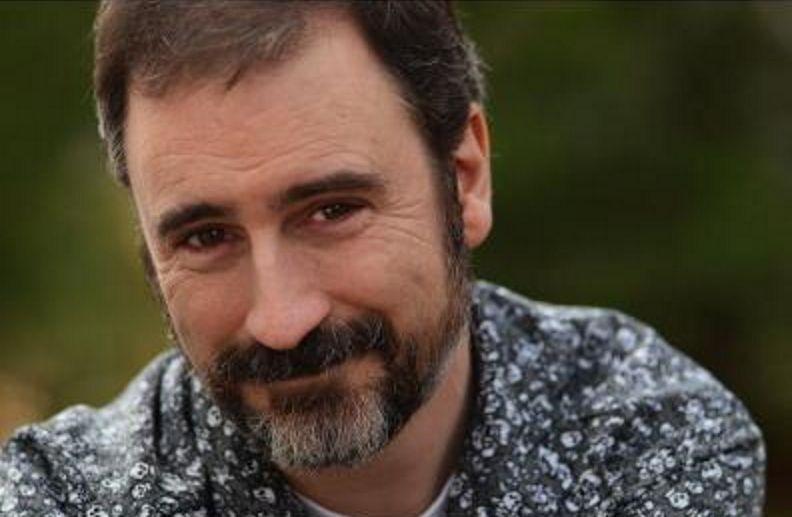 Actors Richard Bradbury and Andrea Hart will play father and daughter in Chicago playwright DC Cathro's moving and relevant play "Cleaning Gravestones." In the two-person tale, Amanda and her dad meet to secretly sign loan papers, while her mother visits the local cemetery to clean gravestones. Adam Richter will host this month's episode and interview the playwright about his work and the process of writing new plays.
2nd Friday at West Reading
Every second Friday of the month, the West Reading shops and restaurants celebrate with "2nd Friday on the Avenue," hosted by the West Reading Community Revitalization Foundation.
Join the foundation on Friday to shake off the winter doldrums and celebrate the independent shops and locally-owned restaurants.
January's 2nd Friday will begin with a run starting at Fleet Feet West Reading, followed later by a ribbon-cutting ceremony at Fox + Fern Collective, 442 Penn Ave., at 5:30 p.m. Stay late for music at Willow Creek Brewing and 3rd and Spruce Drafthaus.
The Fleet Feet Doughnut Dash will begin at 6:30 a.m. Friday at Fleet Feet West Reading, 705 Penn Ave. The run will take participants on a 3-5 mile loop through the Wyomissing Park system. All paces are welcome.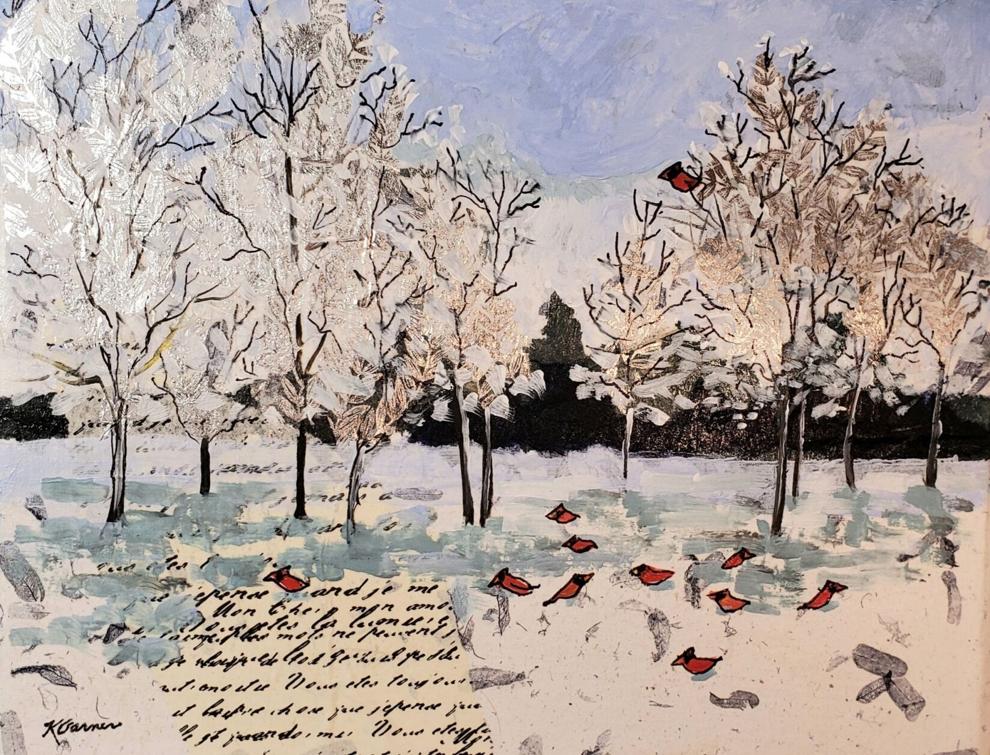 From noon to 8 p.m., catch the exhibition by the Olivet Boys and Girls Club called "Creating During COVID-19" at Art Plus Gallery, 604 Penn Ave. See the pandemic through the eyes of 8- to 16-year-olds' artwork. The show will continue through Jan. 31.
West Reading Mayor Samantha Kaag will welcome everyone at Fox + Fern Collective's ribbon-cutting ceremony.