The Civic Theatre of Allentown is the latest theater in the region to return to in-person productions.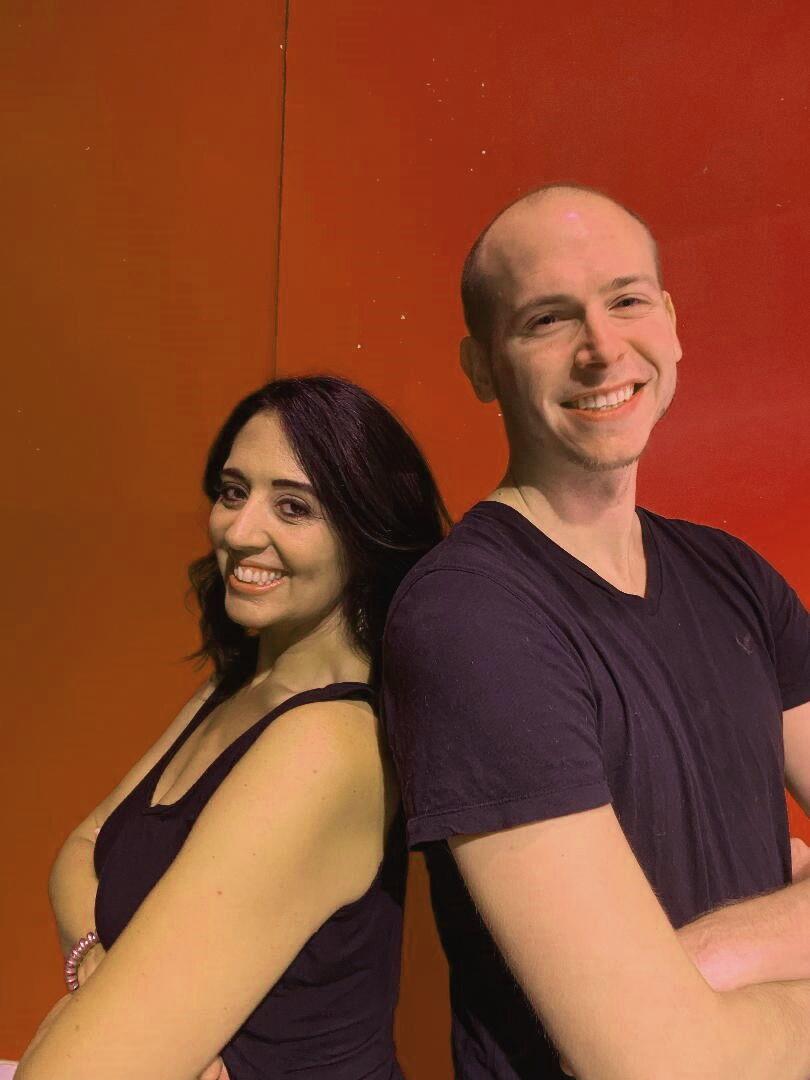 This weekend, Civic opens the playful musical "They're Playing Our Song" live on stage at Civic's 19th Street Theatre.
"As we take our first enthusiastic but wobbly steps back to a new world, we are looking for a sense of normalcy and hope," says Civic Artistic Director William Sanders. "What better way to escape than to be reminded of what falling in love can be with a fluffy classic musical rom-com from 1978?"
Broadway's legendary playwright Neil Simon teamed up with the brilliant composer Marvin Hamlisch to create this Tony-nominated musical about an established composer and his relationship with a zany aspiring young female lyricist. However, the couple's professional and personal successes mixed with romantic difficulties lead to one hilarious scene after another. Any resemblance to Hamlisch and his one-time partner and lyricist Carol Bayer Sager is completely intentional.
Sanders, who directs, says the combination of Simon, the genius of comic one-liners, Hamlisch's glorious music and Sagar's poppy lyrics created a "comic banter-filled romp."
"They're Playing our Song" is essentially a two-character show, although both main characters have a three-person Greek chorus acting as their inner voices. There are no big production numbers.
The couple is played by Lehigh Valley theater veterans Ryan Doncsecz and Rebecca Pieper.
Doncsecz was last seen at Civic in "The Secret Garden" and also performed in virtual cabarets. He also played Frank Abagnale Jr. in the Munopco production of "Catch Me If You Can."
Pieper teaches voice at Musik Makers in Nazareth and has recently played Gabby in "City of Angels" and the narrator in "Joseph and the Amazing Technicolor Dreamcoat" at Pennsylvania Playhouse.
Vernon's voices are played by Luke Hauck, Jason Roth and Joshua Schwirtz, and Sonia's voices are played by Mackenzie Lynch, Kate Pistone and Kyla Reese.
Doors will open at 7 p.m. and, due to COVID-19 restrictions, seats will be assigned according to the size of the party and when the order was placed. Masks must be worn while inside the theater.
Regular concessions will not be open, however a bottle of water will be provided for each patron upon arrival and more available for purchase at intermission.
"They're Playing Our Song" runs at 7:30 p.m. on July 23, 24, 30 and 31; and at 2 p.m. on July 25.
Tickets are $30 for adults and $27 for students and seniors.
For tickets, go to the Civic Theatre's website or call 610-432-8903.
Berks Sinfonietta presents final online concert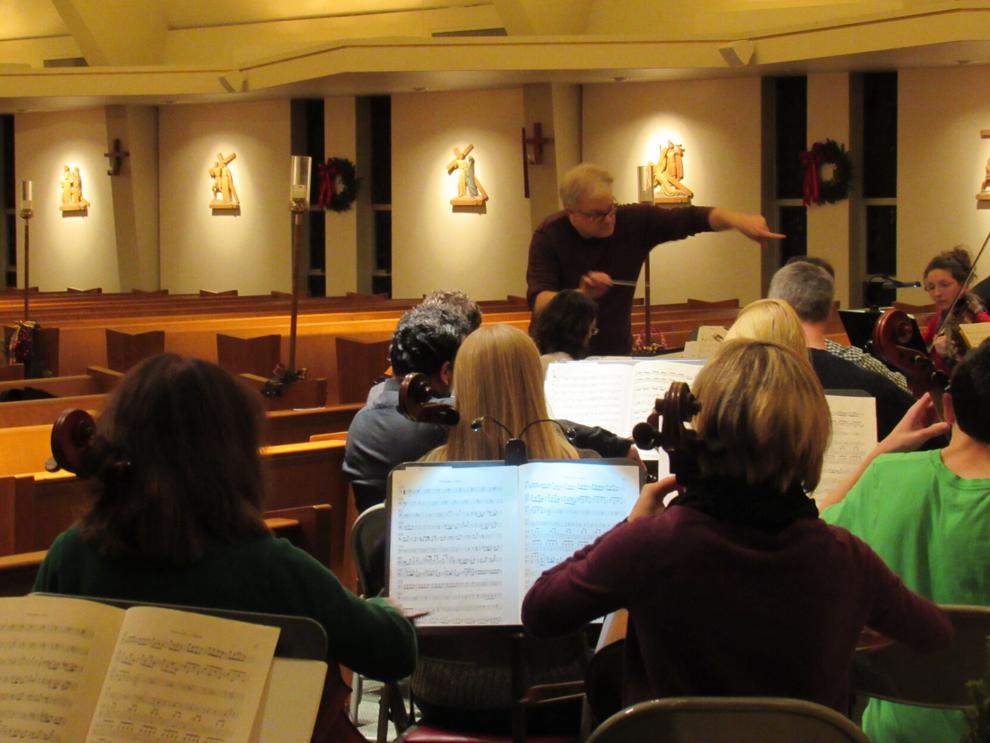 Berks Sinfonietta presents its July concert and the final program in its online concert series at 7:30 p.m. on July 24. The concert can be viewed for free on Facebook and YouTube, through the orchestra's website.
The concert includes a performance of Mozart's "Serenade in B-flat Major." Alternately known as the "Grand Partita," the music is written in a grand style. A normal, classical work for wind ensemble was written for an octet, but Mozart enlarges the group to pairs of oboes, clarinets, basset horns, bassoons and four horns, as well as a string bass. The opening movement begins with an imposing and slow introduction, which shifts into a fast and buoyant allegro and for many, the third movement Adagio is one of Mozart's most beautiful creations.
Karel Husa was born in Prague, studying there with Jaroslav Řídký, and in Paris with Nadia Boulanger and Arthur Honegger. In 1954, he moved to the United States, teaching at Cornell University, and conducting several American orchestras. His early "Pastorale for String Orchestra" is reminiscent of similar works for string ensemble favored by 20th century British composers. While his later works embraced a sometimes dissonant, anxious, and terse style, his pastorale breathes an altogether warmer, sweeter romantic atmosphere.
American composer Stephanie Ann Boyd writes melodic music about women's memoirs and the natural world for symphonic and chamber ensembles. "Beyond the Gates" was commissioned by the JVL Music in Summer Festival of 2011. The composer described her inspiration for the work, saying, "every morning we would begin the day by walking down the stone steps from my house that led to an old metal gate. As soon as we walked through the gate, we were able to bear witness to the beauty of the nature beyond. Many magical moments, courtesy of emerald-winged dragonflies landing on the children's hands, black raspberry bushes in full bloom, and willow trees that made the perfect art-camp fairy bower, ensued."
While viewing is free, Berks Sinfonietta requests donations equaling their normal ticket costs of $15 per adult and $5 per child.
Donations are accepted online or by mail.
Reading Theater Project presents live performance at museum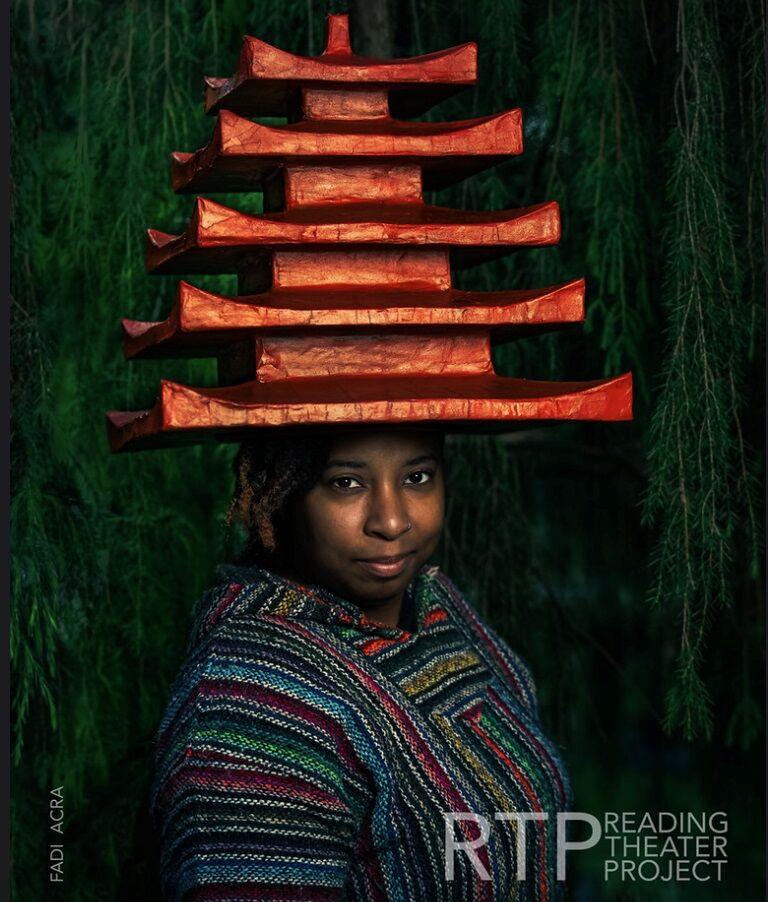 Reading Theater Project is back to live, in-person performances with a special, one-night-only event. "In Nature's Studio: Live Performance" is set for 5:30-7 p.m. on July 25 at the Arboretum at the Reading Public Museum.
Take a walk "In Nature's Studio" and enjoy live theater, dance, and music happenings on benches throughout the park.
See new work, some pieces spanning the 90 minutes of the performance event and shorter pieces performed multiple times. All performances use the park setting as inspiration and are appropriate for all audiences.
There is no play or through line, the performance is just a new way to experience this beautiful community space.
Participants include Fadi Acra, Chip Breaux, Ryan Cassidy, Griffin Cook, Dana Cullen, Brad Gale, Kath Godwin, Joel Gori, Jill Haley, Chris Heslop, Penn Hoffert, Taylor Clark Housel, Kevin MacConnell, Richie Maldonado, Chris Paolini, Kathryn Pedersen, Nadia Perfect, Andrew Pochan, Adam Richter, Arielle Ridley, Megan Rose, Sean Sassaman, Jessica C. Warchal-King, Noah Wills, Griffin Yeyna and Amy Young. The production will be coordinated by Jewell A. Brown, Vicki Haller Graff, and Sean Sassaman.
The production is free at the Reading Public Museum, located at 500 Museum Road.
PSF to present Young Company Shakespeare Project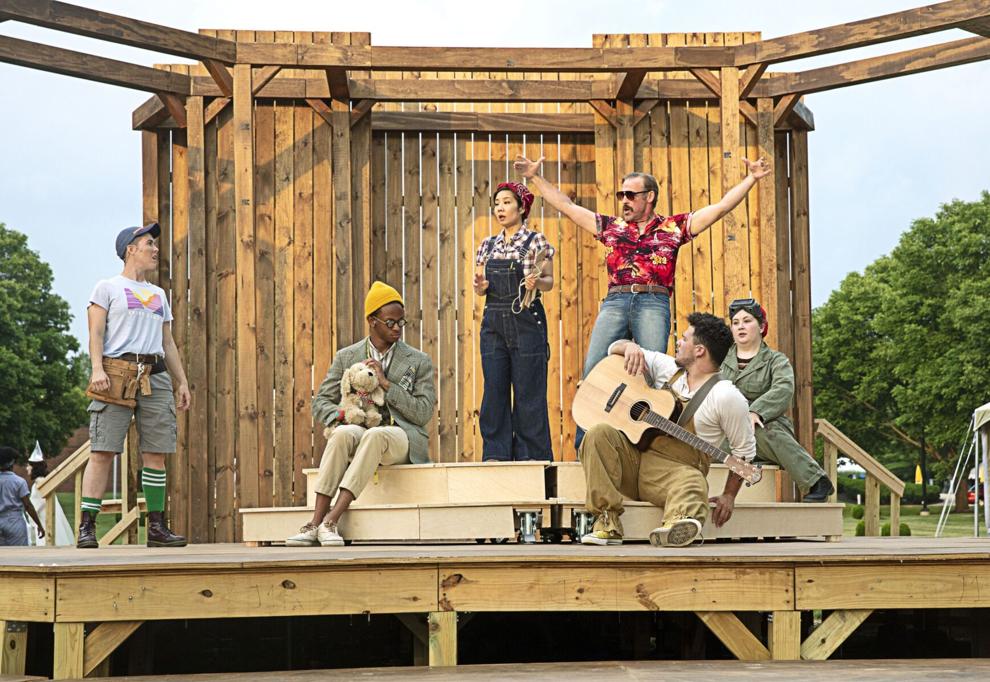 The Pennsylvania Shakespeare Festival continues with "Love's Labour's Lost" on July 24 and 25, as part of the Young Company Shakespeare Project.
The Shakespeare comedy will be presented at 3 p.m. at the festival's new Air Products Open Air Theatre, adjacent to the Labuda Center for the Performing Arts on the campus of DeSales University in Center Valley.
The Young Company Shakespeare Project provides live Shakespeare performance opportunities by student actors who make up the festival's Young Company. With a focus on language and character, DeSales University theater students inhabit some of Shakespeare's greatest roles as they continue the work of their studies in a professional environment.
"Love's Labour's Lost" is directed by Jessica Bedford. It follows four idealistic young men who give up food, fun, and women to dedicate themselves to study and fasting. But when four young women arrive, the men's vows are put to the test in this romantic comedy full of mistaken identities, confessions of love, and heartfelt affection.
The performance will be socially distanced in the outdoor theater and patrons are asked to bring their own lawn chairs. Masks are not required when outdoors but are still strictly required in all indoor spaces. Run time is approximately 90 minutes with no intermission.
Tickets are $10, and are available online or by calling 610-282-9455.
Pennsylvania Playhouse cabaret season continues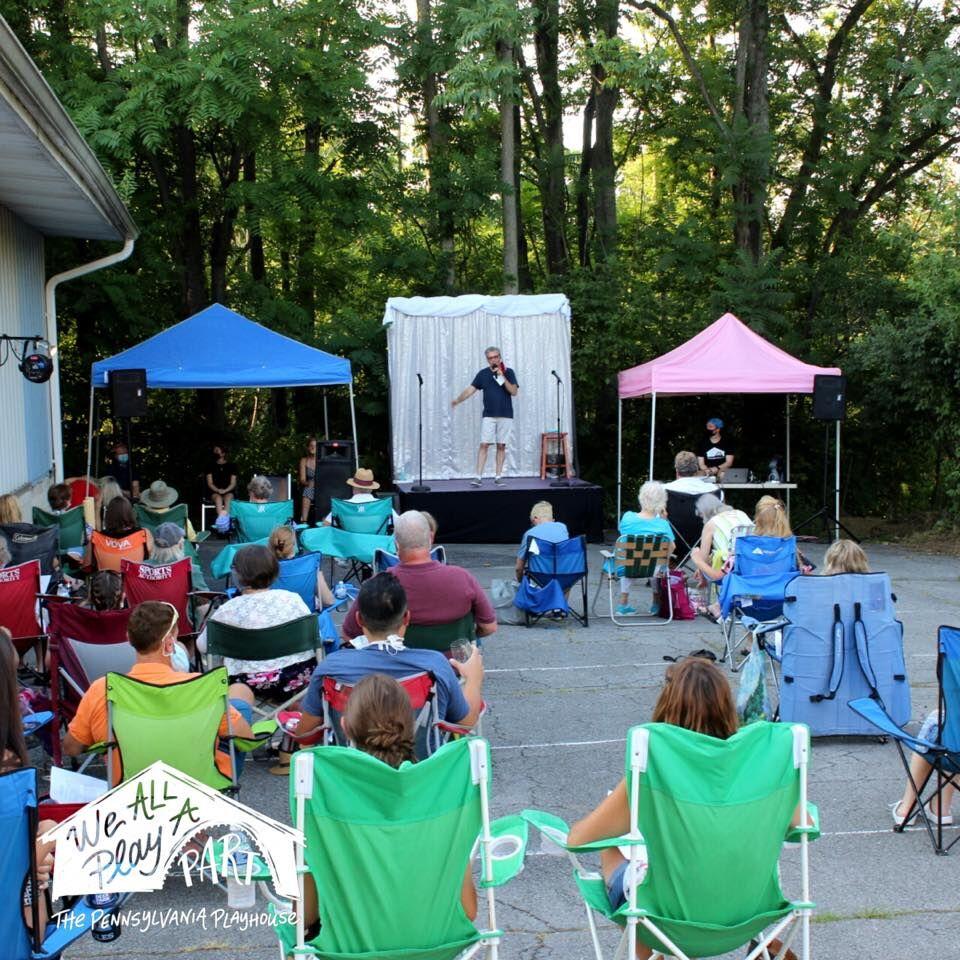 The Pennsylvania Playhouse presents "The Cabaret Kids Present: The Best of Broadway!" live outside the theater in Bethlehem at 7 p.m. on July 24 & 25.
The cabaret will feature some of the Lehigh Valley's gifted high school and college-aged musical theater artists bringing new life to some of the best-ever songs from classic and contemporary Broadway shows.
Songs include favorites from "Avenue Q," "A Chorus Line," "Waitress," "Oklahoma," Beauty and the Beast," "Pippin," "Newsies," "Frozen," "Hamilton," "Phantom of the Opera" and more.
Performers include Cody Jackson, Tiah Fontno, Madison Dowdell, Ally Fuller, Cam Kunsman, Michelle Walia, Kyleigh Vicoso, Ryan Lauer, Angelina Dries, Andre Scott, Alexis Connolly, Molly Munjone, Stephanie Moki and Brooke Belote.
Performances will be outdoors to the right of the main entrance at 390 Illick's Mill Road, if weather permits. In the event of rain or other weather issues, the cabaret will be moved inside the theater.
Attendees must bring their own seating. There will be snacks and beverages for sale, along with some Playhouse merchandise. Bathrooms will be available inside the playhouse.
Tickets are $10 for general admission seating.
Lehigh Valley Zoo celebrates Christmas in July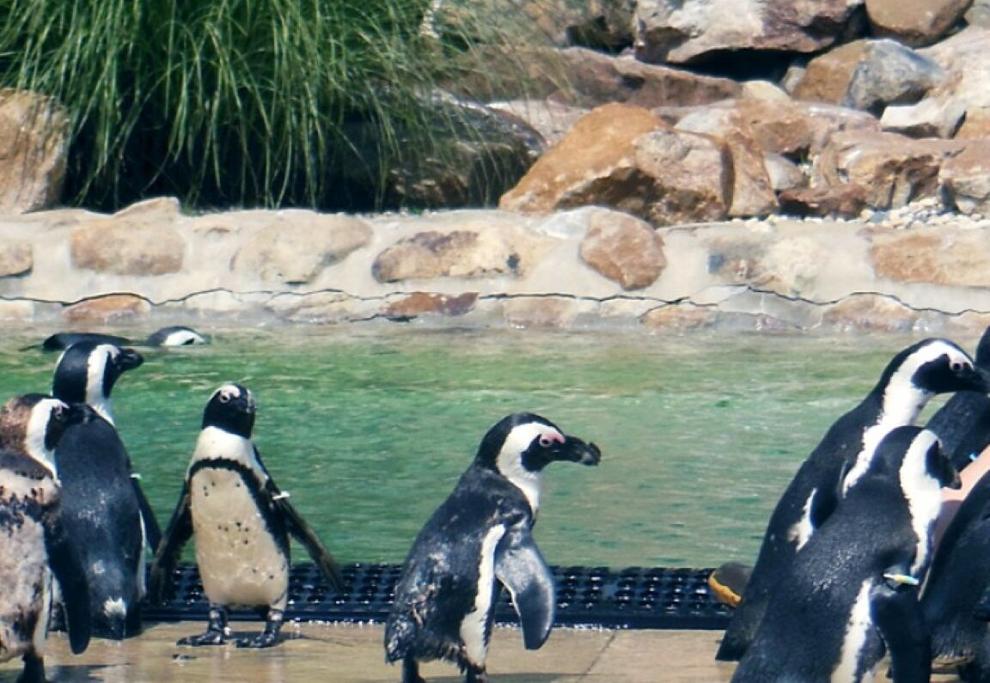 The Lehigh Valley Zoo is getting cool by celebrating "Xmas Eve & Christmas in July" on July 24 and 25.
There will be holiday-themed fun and special deals to keep things "merry and bright" at the North Whitehall Township zoo. There will also be an assortment of holiday-themed crafts and activities, including Elf on the Shelf Photo Safari and make-your-own conservation ornaments. Keep an eye out for the holiday-themed animal enrichment items and a special schedule of Ice-a-palooza enrichment presentations throughout the exhibits.
Visit with summer Santa who will be at the zoo from 11 a.m to 2 p.m. both days. There will be a visit from princesses Elsa and Anna at noon on July 25.
On July 24, those 21 and older can get a little holiday cheer with a selection of alcoholic beverages and holiday-themed cocktails.
On July 25, the first 100 children to enter the zoo with pre-purchased online child's admission will receive an 18″ talking Holiday Spongebob plush.
Hours are 10 a.m. to 4 p.m. Tickets are $14.50 for adults, $13.50 for seniors and $12.50 for children.
The zoo is located at 5150 Game Preserve Road.
Shawnee Playhouse to present "Camelot"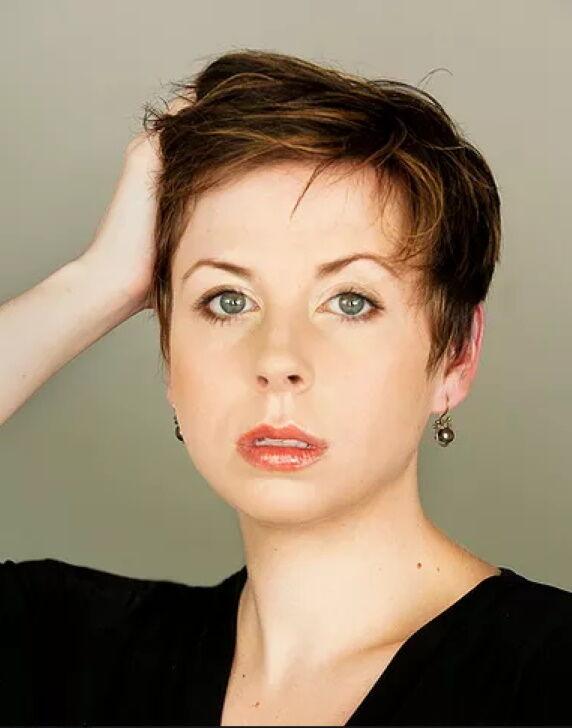 A local performer will star in the Shawnee Playhouse's "Camelot," opening in-person this weekend at the "theater in the Poconos."
Colette Boudreaux plays Guenevere is this small cast version of the musical.
Boudreaux is a co-founder of the American Monarch Theatre Company in Easton and has a performing arts studio in Bethlehem.
She is joined by Michael DiGioia as King Arthur and Ryan Fogler as Sir Lancelot.
The legendary love triangle of King Arthur, Guenevere and Sir Lancelot leaps from the pages of T.H. White's novel in Lerner and Loewe's award-winning, soaring musical.
Borrowing from the Arthurian legends, Lerner and Loewe's Camelot is the duo's fantastical masterpiece which triumphed on Broadway in a legendary original production that lead to a film version, and numerous revivals in New York, London and across the globe. Its Original Broadway Cast Album topped the charts for 60 weeks, with a rich score boasting such gems as "If Ever I Would Leave You," "I Loved You Once in Silence," "The Lusty Month of May," and of course, "Camelot."
An idealistic young King Arthur hopes to create a kingdom built on honor and dignity, embodied by his Knights of The Round Table. His ideals, however, are tested when his lovely queen, Guenevere, falls in love with the young knight, Lancelot, and the fate of the kingdom hangs in the balance.
The cast also features Ethan Flanagan, Addyson Hamilton, Bobby McClosky, Jack Ligenza and Marcus Ruiz.
Tickets are $30 for adults; $27 for students and seniors; and $17 for youth.
Performances are 2 and 8 p.m. July 24, 30 and Aug. 7; and 2 p.m. July 25, Aug. 1 and 8.