After 18 months of dark stages, theaters continue to reopen across the region. In Allentown, the Civic Theatre will return to live theater when it opens its 2021-2022 season with the popular musical "Annie," based on the comic strip "Little Orphan Annie," on Friday. It will run through Oct. 10 on the stage of the 19th Street Theatre.
The family-friendly show, known for hit songs like "Tomorrow" and "It's the Hard Knock Life," marks the return of Civic to in-person shows.
"Annie" was inspired by the Harold Gray comic strip, which first ran in the New York News in 1924. With music by Charles Strouse, lyrics by Martin Charnin, and the book by Thomas Meehan, the musical follows the rags-to-riches story of plucky young Annie's journey from a hard-knock New York orphanage to the luxurious home of billionaire businessman Oliver Warbucks. The original Broadway production opened in 1977 and ran for nearly six years, setting a record for the Alvin Theatre (now the Neil Simon Theatre). It spawned numerous productions in many countries, as well as national tours, and won seven Tony Awards, including for best musical.
The musical features memorable songs like "I Think I'm Gonna Like It Here," "Easy Street," "You're Never Fully Dressed Without a Smile," "I Don't Need Anything But You," and "Maybe;" as well as "Tomorrow" and "It's the Hard Knock Life," which became the show's most popular musical numbers.
Brian Foley is the music director and Deena Linn is the choreographer.
The production stars Annie Hotz in the title role and introduces Jingles as Sandy.
Featuring as Annie's fellow orphans are Arianna Millheim as Molly; Madelyn Haupt as Kate; Ella Bloszinsky as Tessie; Ainsley Quay as Pepper; Sierra Docherty as July and Abigail Carrig as Duffy.
Robert Fahringer is Oliver "Daddy" Warbucks and Nina Elias Ace plays his secretary, Grace Farrell.
Melisa Klausner plays the evil Miss Hannigan and Jarrod Yuskauskas and Cindy Lozada play her partners-in-crime, Rooster Hannigan and Lily St. Regis.
Performances are 7:30 p.m. Sept. 24, 25, 30, Oct. 1, 2, 7 and 8; 2 p.m. Oct. 3 and 10; and 2 and 7:30 p.m. Oct. 9 at the 19th Street Theatre, 527 N. 19th St., Allentown.
Tickets are $34 for adults and $32 for students, seniors and military.
Star of the Day to stage 'Disney's Newsies'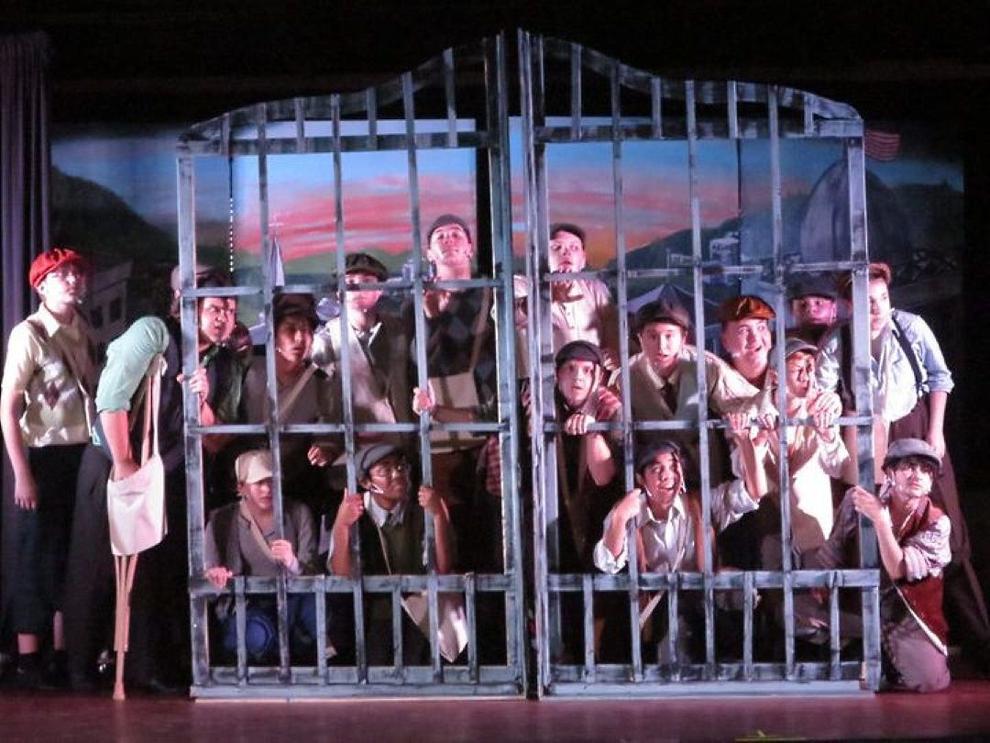 In March 2020, just one week before its opening night, the cast of Star of the Day's "Newsies" had to hit the pause button on its performances.
Now, the cast will "seize the day" and don its newsboy caps in performances on Saturday and Sunday at Emmaus Performing Arts Pavilion at Emmaus Community Park in Emmaus, Lehigh County.
In this Disney musical, homeless New York City newsboy Jack Kelly (Gabe Kutz) befriends two newcomers to his trade, brothers Davey (Maeve Yanes) and Les (Tyler Turansky). When publisher Joseph Pulitzer (Nate Lawall) sets new rules that make it harder for the young newspaper salesmen to make a buck, the boys go on strike. Katherine Plumber (Kyleigh Vicoso), a journalist who's sympathetic to their plight, gives them some tips in public relations, as the newsboys' battle grips the city.
Emmaus Performing Arts Pavilion is covered for both the stage and audience, and the show is a rain-or-shine event.
Performances are 7:30 p.m. on Saturday and 3 p.m. on Sunday. Tickets are $20 for adults; $18 for seniors and $15 for students. Tickets are available online and at the door.
Masks are required.
1st Street Players presents 'Perfect 10s'
1st Street Players of Birdsboro, Berks County, welcomes audiences back into its space with "Perfect 10s," a collection of inventive, hilarious, and poignant 10-minute plays and musicals, Thursday through Oct. 2.
Cyrano De Bergerac, Pac Man, the Tortoise and the Hare, and Franklin Pierce are among the many colorful characters you'll encounter in this delightful evening of theater. Although these plays are short, each one tells a complete and satisfying story. It's like seeing 10 shows for the price of one.
Featuring a talented group of children, teen, and adult actors, this show has something for everyone.
Most of the plays are appropriate for all ages, though one has some strong language.
Performances are 7 p.m. Sept. 23 to 25, and 30, and Oct. 1 and 2 at the theater at 301 E. First St., Birdsboro.
Masks must be worn at all times in the theater. Seating is at 50% capacity.
The cost is $10 per person. To purchase tickets, call 610-404-8436 or go to 1st Street Players' website.
Acrobuffos at Zoellner
Seth Bloom and Christina Gelsone, the Acrobuffos, will be on-stage in Zoellner Art Center's Baker Hall in Bethlehem on Sunday for a fun, bouncy, airy performance.
The Acrobuffos present "Air Play," a cheeky clowns journey through a surreal land of air, transforming the ordinary into objects of uncommon beauty. Fabrics soar over the audience and dance in the wind, umbrellas fly, snow swirls filling the stage, balloons have a mind of their own and swallow people, confetti turns into the night sky, and an enormous canopy of hovering silk forever alters their future. With stunning images and gales of laughter, "Air Play" bounces on the edge of definition: part comedy, part sculpture, part circus, part theater. It is a visual poem, using no words, bringing to life the very air.
Performances are at 1 and 4 p.m. The 1 p.m. performance is a sensory-friendly show, which creates a judgement-free and inclusive environment for patrons with a wide range of sensory and communication differences, including individuals on the autism spectrum, young children and families who would benefit from a relaxed theatre experience.
Masks must be worn indoors on Lehigh's campus, regardless of vaccination status.
Tickets are $20 for adults and $10 for children.
For information, go online or call 610-758-2787 ext 0.
Satori to perform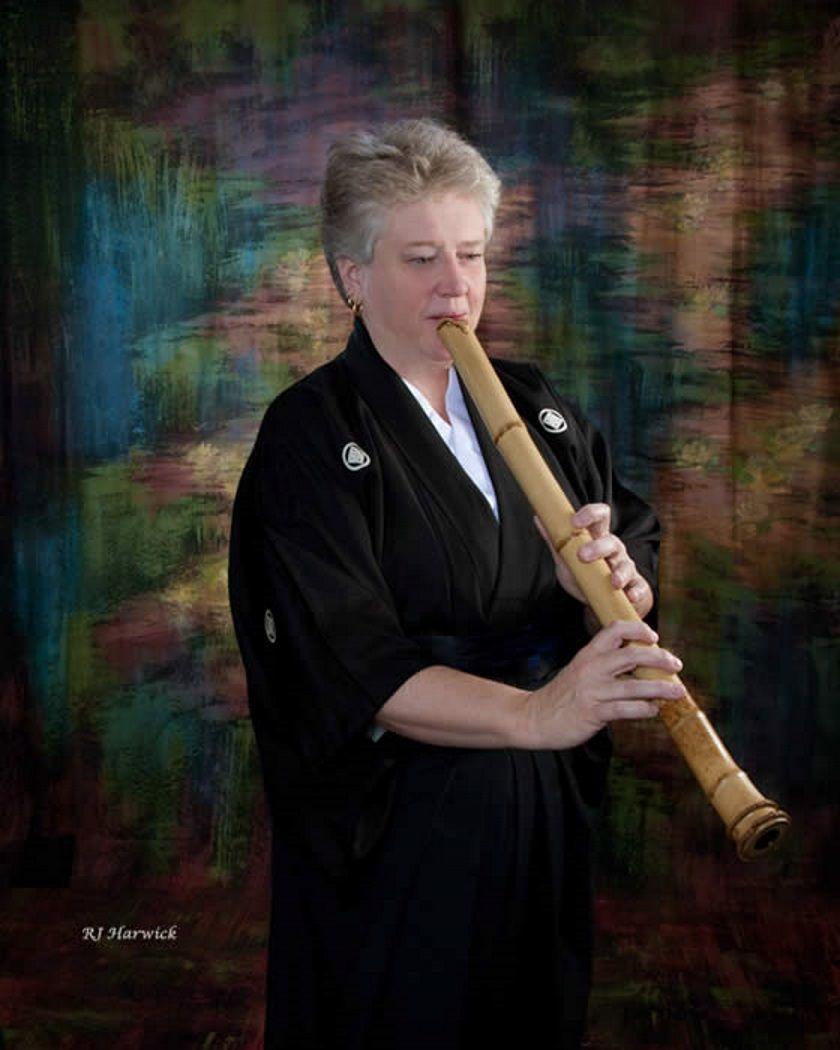 Chamber music group Satori presents "Satori: Live in Concert" at 3 p.m. on Sunday at Christ Lutheran Church, 1245 Hamilton St., Allentown.
The event is the group's first concert open to the public since the pandemic began.
The program includes Haydn's "Quartet in D Major," Josef Suk's "Elegie, Op. 23," Beethoven's "Variations on La ci darem la mano," Foote's "Sarabande and Rigaudon," and Piazzolla's "Las Cuatro Estaciones Portenas."
Performers are John S. Arnold, guitar; Cheryl Priebe Bishkoff, oboe/English horn/oboe d'amore; Rebecca Brown, violin; Marie-Aline Cadieux, cello; Agnes Maurer, viola; Simon Maurer, violin/viola; Elizabeth Mendoza, cello; Mary Ogletree, violin; Martha Schrempel, piano and Nora Suggs, flute/shakuhachi.
Satori is a mixed ensemble of winds, strings, and piano, and plays both traditional and contemporary chamber music.
COVID-19 precautions deemed necessary by the performance venue will be followed.
Tickets are available at the door only. Admission is $15 or $5 for under age 12
For more information, call 610-433-4271 or go to Satori's website.
Whole Lotta Shakin' at Miller Symphony
Experience an adrenaline-infused showcase of Dave Bennett's talents on clarinet, electric guitar, piano, drums, and vocals when "Whole Lotta Shakin': Swing to Rock" appears at Miller Symphony Hall in Allentown at 7:30 p.m. on Saturday.
Alongside the Allentown Symphony Orchestra, conducted by pops conductor Ronald Demkee, the show features music from the big band and swing era to rock-n-roll. Audiences will hear classics by Benny Goodman, Jerry Lee Lewis, Elvis Presley, and up-to-date original tunes from Bennett's album "Blood Moon." The electric guitar has been a staple of the rock genre, just like the piano is to jazz. Hear Bennett play both at this multi-genre concert. Also featured are Jeff Kressler, piano; Pete Siers, drums and Shelly Berger, bass.
Tickets are $72, $55, $40 and $25. Miller Symphony Hall is at 23 N. Sixth St., Allentown.
All ticket holders 12 years or older are required to provide proof of full COVID-19 vaccination to attend.
For information, go to Miller Symphony Hall's website or call 610-432-6715.
Pa. German Cultural Heritage Center to hold Heemet Fescht Lite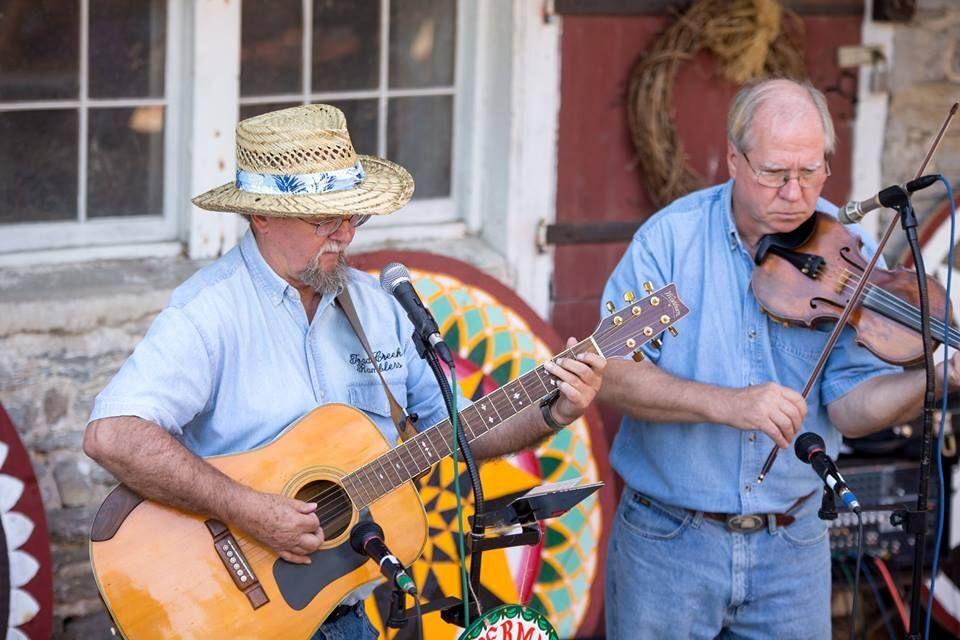 Indulge your interest in folk culture at the Pennsylvania German Cultural Heritage Center's Heemet Fescht Lite from 11 a.m. until 4 p.m. on Saturday, featuring live music in the barnyard, local food trucks, barn star painting, and more.
Heemet Fescht is a celebration of the harvest and Pennsylvania Dutch farm life and a free, fun, and educational event for the whole family. Heemet means "home" in Pennsylvania Dutch.
This year's event will be a strictly outdoor event while the Heritage Center prepares for the construction of a new headquarters over the next few months. Live music in the barnyard will highlight local artists, including western swing, 40s swing and jazz, with the Martin Sisters Band; traditional Pennsylvania Dutch and bluegrass with Mike and Linda Hertzog; contemporary dialect music with Benjamin Rader, and jug-grass jams with Uncle Jake and the 18 Wheel Gang.
Sweet Ride Ice Cream and Smokehouse food trucks will also be on site providing food, and rare and unique Pennsylvania German books will be for sale at the Heritage Center's bookstand.
Pumpkin-painting and Puddin Heartland's potbellied pigs will be on site for kids of all ages, and demonstrators and vendors, such as barn star and hex sign artist Eric Claypoole, will be on site sharing traditions and items for sale.
More information, including a full list of vendors, demonstrators, and activities for Heemet Fescht can be found on the center's website or by calling 610-683-1589.
Steel Weekend at NMIH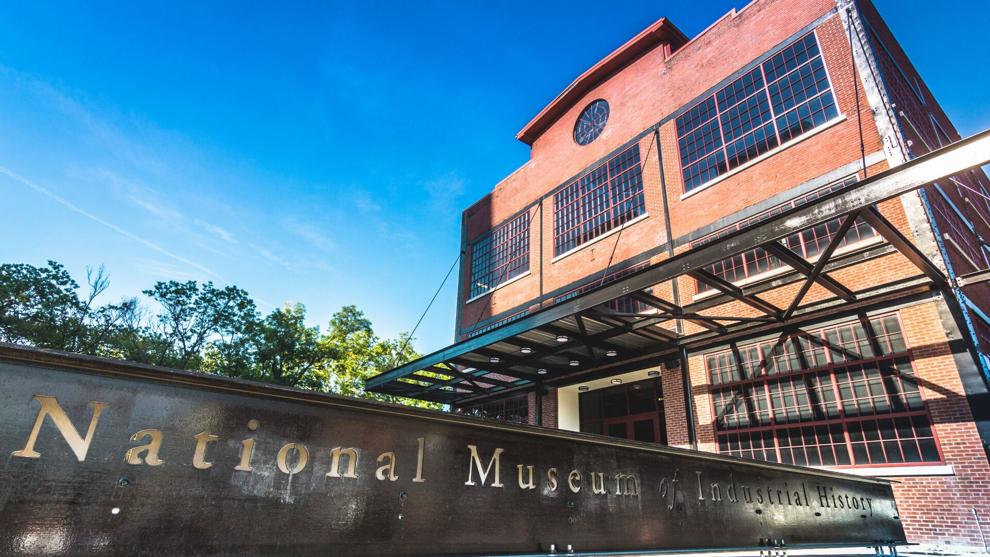 The National Museum of Industrial History's annual Steel Weekend returns this weekend at the SteelStacks campus in Bethlehem. Events include hands-on activities for all ages, photography workshops, pop-up exhibits, steelworkers reunions, musical performances, and more.
Steel Weekend is an annual celebration of all things steel that coincides with the American Institute of Steel Construction's SteelDay on Friday, an annual event dedicated to the structural steel industry.
Pop-up exhibits include Faces of Steel, featuring crowdsourced photos of steelworker family members, an outdoor display featuring the photography of Ed Leskin, and a retrospective from the South Bethlehem Historical Society detailing one of the south side's lost neighborhoods. Visitors can tour the museum's new Foundry Park and see demonstrations, including casting, forging, blacksmithing, and hot riveting. Saturday afternoon will feature an iron pour using the museum's miniature iron furnace.
Each day will feature a family steelworker story time with a member of the Steelworkers' Archives. The story time will introduce crowds to TUG, a real-life artifact that has a fun history as told in this book resulting from a collaboration between NMIH and the Bethlehem Area Public Library. An interactive activity station will feature fun S.T.E.A.M. activities for budding engineers of all ages.
The weekend begins early on Friday with a free plein air painting and drawing workshop at the Levitt Pavilion and continues with photography workshops on Saturday and Sunday evenings.
The Steelworkers' Archives and the National Museum of Industrial History present a steelworkers reunion party on Saturday and Sunday, featuring guest speakers, video presentations and free takeaway lunches for steelworkers. The Steelworkers' Archives, celebrating its 20th anniversary, will schedule oral history recordings and conduct walking tours throughout the weekend.
Lectures will include "Inside the Electric Furnace Melt Shop" with veteran steelworker Don Young, a look back on the innovations of Bethlehem Steel's Homer Research Labs with a panel of former workers, and an update on the need for speed in steel construction with AISC Director of Research Devin Huber. Helping to close out the weekend will be a performance from the TNT Trio at the museum's Air Products Pavilion.
For more information and a full schedule of events, go to the museum's website.