It has been since March, the last time the Bach Choir of Bethlehem sang together, but in October, the choir's 65 members got together for the first time in more than six months at Little Pond Arts in Moore Township, Northampton County, where the group – socially distanced and outdoors - recorded music for its first-ever virtual Christmas concert.
The choir's concert, "Opening Up Our Hearts: The Music and Inspiration of Christmas," will premiere online at 4 p.m. on Sunday.
The event is the result of 52 separate rehearsal sessions of small groups of eight led by choir director Greg Funfgeld.
The program includes Robert Parsons' "Ave Maria;" traditional favorite "Ding Dong Merrily on High;" "Go Tell It on the Mountain;" as arranged by Paul Sjolund; and the choir's traditional concert closer, Franz Xaver Gruber's "Silent Night."
Also recorded at Little Pond on a separate day was a performance of "Up Above My Head," sung by the Bel Canto Youth Chorus, conducted by Joy Hirokawa, which will be included in the concert.
Additional music by soloists and instrumentalist has been recorded in Bethlehem at Central Moravian Church. Soloists include Nola Richardson, soprano; Meg Bragle, mezzo-soprano; Lawrence Jones, tenor; and David Newman, bass-baritone.
In addition to arias from Bach's "Christmas Oratorio," soloist performances include "O Holy Night" and "I Wonder as I Wander." Funfgeld asked soloists to perform Christmas favorites of their choosing, "to offer a program that elicits the warmth of the season for our audience."
Instrumentalists include Robin Kani, flute; Elizabeth Field, violin; Loretta O'Sullivan, cello; Mary Watt and Nobuo Kitagawa, oboes and oboe's d'amore; Chuck Holdeman, bassoon and Funfgeld on organ and piano.
Adding to the program are sacred text and spoken word, including St. Luke's Gospel, read by Bishop C. Hopeton Clennon in downtown Bethlehem. Also included is a passage from Dickens' "A Christmas Carol," and poetry such as "Christmas II" by George Hebert and "The Work of Christmas" by Howard Thurman.
The concert is free, but viewers must register online to receive a link to view. It will be available through the choir's YouTube channel and Facebook page. Free-will donations to help offset the cost of production are appreciated.
So far, there have been more than 1,000 registrations from 44 states and eight countries.
The concert also will be shown on 69-WFMZ-TV on Dec. 19 at 7 p.m. and on Christmas Eve, Dec. 24, at 10 p.m.
Holiday pops concert
The Allentown Symphony Orchestra is getting the season started with its virtual holiday pops concert, featuring the sounds of brass and percussion.
The concert will stream at 7:30 p.m. on Saturday.
The principal musicians of the Allentown Symphony Orchestra brass section (plus a percussionist to "kick it up a notch") will come together to bring holiday cheer from the stage at Miller Symphony Hall in Allentown.
Featured are Omri Barak and Jerry Serfass on trumpet, Jonathan Clark on horn, Gilles Bernard on trombone, Ron Demkee on tuba, and Randy Edelman on percussion.
The program includes holiday favorites such as "Jingle Bells," "White Christmas," and selections from "The Nutcracker."
At noon on Friday, meet the artists on Facebook Live.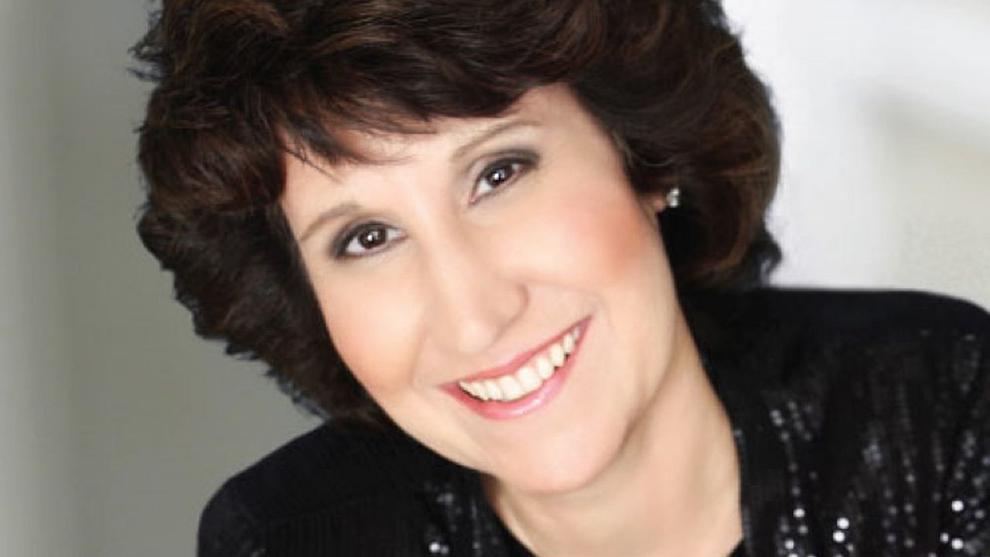 Join music director/conductor Diane Wittry for a live chat on Facebook, highlighting the holiday pops concert with principal trumpet player Barak, associate conductor and principal tuba player Demkee, and narrator Wayne Turney.
Tickets are $15 and available on Miller Symphony Hall's website. After Saturday, the concert will be available on demand.
Albright College Center for the Arts presents choral concert
Celebrate the gifts of winter online with Albright College Center for the Arts' choral ensembles in "A Rose Has Sprung Up, a Choral Concert" at 7:30 p.m. on Saturday.
Performances by both the choral ensembles and student soloists, recorded by our Music Industry Studies majors, will be included in the concert on Youtube Live.
Jordan M. Shomper, visiting director of choral activities, will host the virtual watch party.
To view live on YouTube, go online at time of event.
For credit, pre-register and call 610-921-7715 for Zoom link and password.
Muhlenberg College to host virtual candlelight services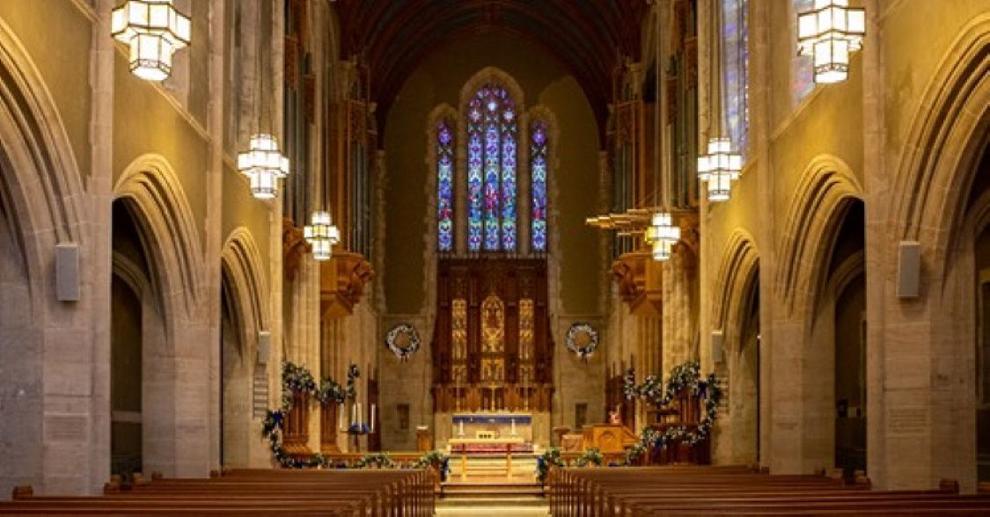 The Egner Memorial Chapel and Muhlenberg College's Department of Music and Department of Theatre & Dance will present their popular Advent candlelight carols service, adapted from the Festival of Lessons and Carols of King's College, Cambridge University in England, as a virtual event this year.
There will be three candlelight services to mark the season of Advent, streamed live at 7:30 p.m. on Saturday and at 3:30 and 7:30 p.m. on Sunday.
Each year, the Muhlenberg and surrounding Allentown community gather for services held in Egner Chapel and which feature congregational singing of traditional Advent carols, readings of scripture by members of the college community and musical offerings by the college's choirs and performers from the music and theatre and dance departments.
All are invited to join the virtual choir and sing along on "Once in Royal David's City," "In The Bleak Mid-Winter," "Silent Night" and "O Come, All Ye Faithful." Information about how to join in, as well as PDFs and accompaniment tracks are on Muhlenberg College's website. All levels of singers are welcome, and voices will joined with college choirs and community members from across the country.
RSVP online to receive program information and receive a digital or printed program.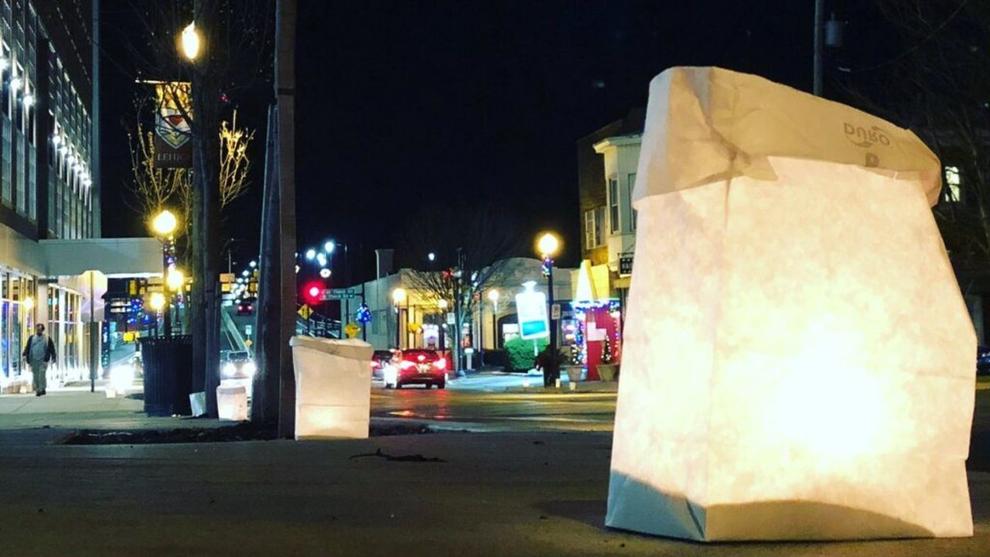 Luminaria Night in Bethlehem
On Saturday, neighborhoods across Bethlehem will light up the night after dusk as homes line the streets with luminaria – paper bags with lit candles for the 23rd annual Luminaria Night. Proceeds from the event benefit New Bethany Ministries in Bethlehem. Since 1985, New Bethany has helped more than 100,000 people by offering hope and support to those who experience poverty, hunger, and homelessness. Last year, the event raised $112,792 in kit sales.
Luminaria Night started in the neighborhood west of Linden Street and north of Johnston Drive in Bethlehem. Three neighbors wanted to recreate the tradition of connecting homes with the light of candles in bags at the holiday season. In order to determine an interest in participating, they sent out a letter to about 60 homes, explaining the nature of the event and the cost of luminaria kits. Through the sale of kits, they raised $300 that first year, all of which was donated to a family in need.
In the event's early years, several charities benefited from Luminaria Night. Among them was New Bethany Ministries, which provides meals, financial services, and housing to poor, hungry, homeless and mentally ill individuals and families in the Lehigh Valley. Because the event's founders were impressed with the outreach of New Bethany, they decided to affiliate themselves permanently in 2003. Since then, Luminaria Night has added new neighborhoods, block captains, and regional captains each year. In 2018, organizers lit 4,200 homes and businesses, raising more than $100,000 for New Bethany.
Luminaria kits are $10 for a kit of 10 candles, 10 white paper bags and 10 cups of sand.
For information, go to New Bethany Ministries' website.
Berks in Stitches in West Reading gallery
See Martha Ressler's amazing journey through 87 Berks County boroughs and towns in her new show, "Berks in Stitches," at Art Plus Gallery in West Reading, on display through Dec. 31.
Last year, Ressler set out to create an individual art quilt for as many Berks County towns as possible. Now, the acclaimed fabric artist has 87 sewn up for the solo show.
For the show, she recorded her images and impressions, through creating individual art quilts of each place she visited.
"Based on what I saw and felt upon each visit, I would decide what to depict, along with what fabrics, stitching and objects I would use," Ressler said. "I decided that each one had to include the name in some way as part of the image. As I worked and finished and framed, I came to view these 87 art quilts as little gems. In each one, the drawings, postage stamps, found objects, fabric choices and hand embroidery weave a unique story of old treasures to be enjoyed and new ones to discover."
Also in the main gallery is the holiday exhibit, featuring works by local artists for that perfect gift.
Art Plus Gallery is open noon to 7 p.m. Friday and Saturday and 11 a.m. to 4 p.m. on Sunday
Christmas at Boulton in Jacobsburg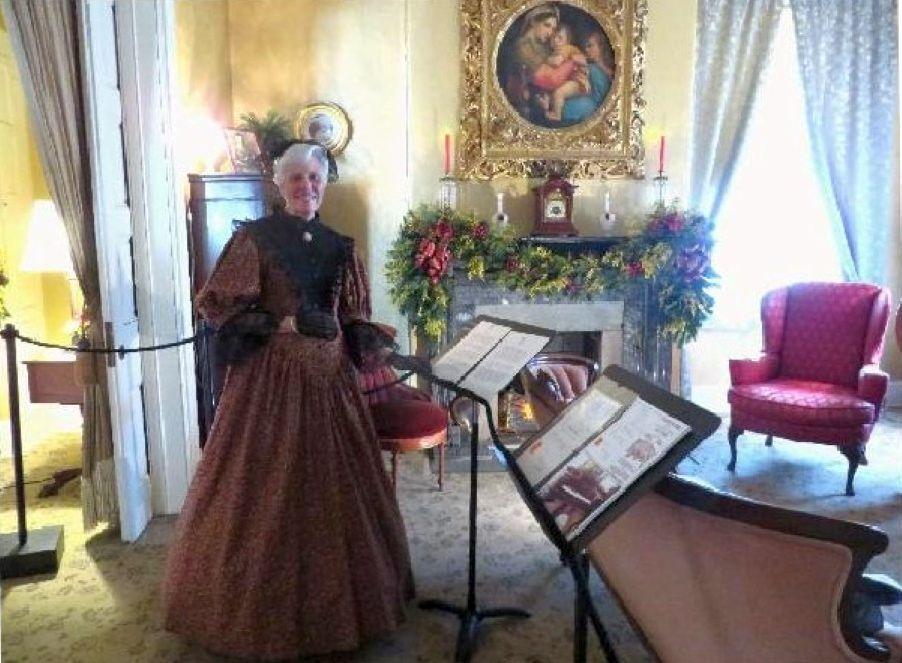 The Jacobsburg Historical Society will open its museums and displays for its annual Christmas at Boulton 11 a.m. to 4 p.m. on Saturday and noon to 4 p.m. on Sunday.
The weekend will showcase the J. Joseph Henry House, adorned in beautiful Victorian Christmas décor. The exquisite house museum was built in 1832 and was continuously occupied by the Henry family for five generations. Visitors are able to view a unique display of original furnishings, clothing, musical instruments, china, and other antiques within the home where they were actually used.
This year's Christmas at Boulton will feature an exhibit of Henry family clothing. Many of the outfits have been in storage for more than 100 years.
The J. Joseph Henry House contains many historic treasures, including a full-size replica of the most important history painting produced in colonial America. The 1756 work, entitled "Death of Socrates," was painted for William Henry I of Lancaster by the famous artist Benjamin West. The original painting hung in this home until the Henry family donated it to the Historical Society of Pennsylvania several decades ago.
In addition to the Henry House museum, Christmas at Boulton visitors will be able experience the warmth of the fire in the summer kitchen. The historic site's exhibit areas will be open, including a lighted display of historic carriages and sleighs in the carriage barn, the blacksmith shop and the boat house. In addition, visitors may purchase fresh greens in the horse barn. Guests may also admire the Nicholas Hawk Gun Shop, an authentic, 200-year-old log gun shop that was moved from its original location in Monroe County and reconstructed on the Boulton campus.
The Jacobsburg Historical Society is the home of the Pennsylvania Longrifle Museum. The museum, open during Christmas at Boulton, contains a substantial collection of original, hand-crafted Pennsylvania longrifles and items related to the making of longrifles from the 18th and 19th centuries. This museum features more than 100 historic arms on display and is currently featuring an impressive 18th century Horn Object Collection on loan from Tim and Terri Lubenesky, along with new displays of Henry family artifacts including some of their personal firearms.
The site is located at 402-403 Henry Road in Bushkill Township, Northampton County (just off the Belfast exit of Route 33). Tickets are $10 for adults and free for children 12 and under.