The Bethlehem Bach Festival is back. After canceling the 2020 Bach Festival due to the pandemic, The Bach Choir of Bethlehem has announced it will hold the 113th Bethlehem Bach Festival as its first-ever virtual festival, with livestreamed concerts and events on Friday and Saturday.
While audiences will not be admitted to the performances, livestreamed concerts will feature The Bach Choir, the Bach Festival Orchestra, soloists and special guest performers.
The choir has partnered with WFMZ.com to host its online performances.
"The Bethlehem Bach Festival is such a quintessential piece of Lehigh Valley tradition," said Barry Fisher, 69-WFMZ-TV's general manager. "WFMZ is thrilled to play a part in keeping the tradition alive."
The festival will be presented for free, with an option for donations to the choir.
Events will be streamed from Germany, Zoellner Arts Center in Bethlehem, and St. John's Lutheran Church in Allentown.
Greg Funfgeld, artistic director and conductor, will lead the choir, orchestra and guest soloists in the performances. Funfgeld, who was originally supposed to retire at the end of the season, will remain in his position through June 2022.
On Friday, the festival will feature Peter Wollny, director of The Bach Archiv in Leipzig, Germany, in the distinguished scholar lecture at 4 p.m. The Ifor Jones Chamber Music Concert at 7:30 p.m. will include the Paul Taylor Dance Company dancing to Bach's Brandenburgs Opus 88 and Esplanade Opus 61, followed by the Bach Flute Sonata with Robin Kani on flute and Funfgeld on keyboard.
On Saturday, the Chamber Music concert at 4 p.m. will feature music by Bach and Handel; as well as Vivaldi's Four Seasons, featuring Elizabeth Field, concertmaster, on violin. Additional soloists include Loretta O'Sullivan, cello, Charlotte Mattax Moersch, harpsichord, and Paul Miller, viola.
At 7:30 p.m., members of the choir and orchestra will perform four Bach cantatas in "Blessings and Benediction" featuring soloists Sherezade Panthaki, soprano; Meg Bragle, mezzo-soprano; Lawrence Jones, tenor; and Dashon Burton, bass-baritone. Included are Cantata 12 "Weinen, Klagen, Sorgen, Zagen;" Cantata 120 "Gott, man lobet dich in der Stille;" Cantata 171 "Gott, wie dein Name, so ist auch dein Ruhm" and Cantata 191 "Gloria in excelsis Deo."
Register on Bach's website for an all-festival pass.
Reading Symphony returns to live performance
Reading Symphony Orchestra will hold two live performances at 4 and 7:30 p.m. on Saturday at Santander Performing Arts Center, 136 North Sixth Street in downtown Reading.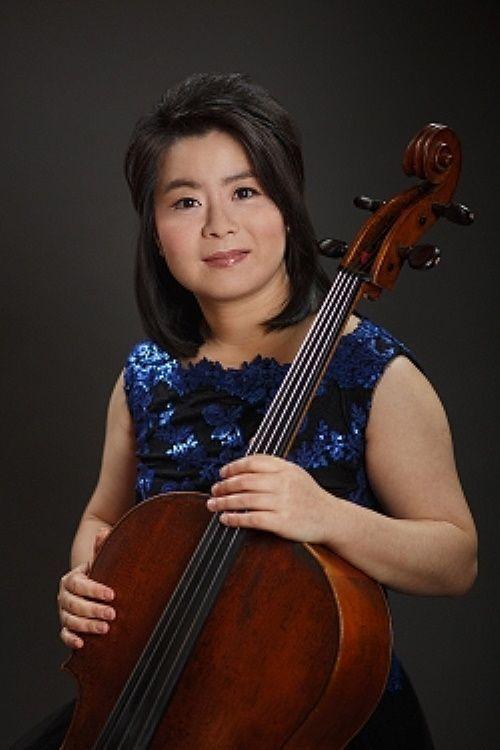 "Rococo Variations" will feature music by Vaughn Williams, Haydn and Tchaikovsky with featured artist Hai-Ye Ni on cello and guest conductor Caleb Young.
The concerts will be socially distanced with limited seating. For those not comfortable with in-person performances, the 7:30 p.m. concert will be livestreamed for free on YouTube.
The program will include Williams' "Five Variants of Dives and Lazarus;" Haydn's "Symphony No. 92 in G Major – Oxford," and Tchaikovsky's "Rococo Variations."
Tickets are $40.
Pines to debut 'Under the Boardwalk'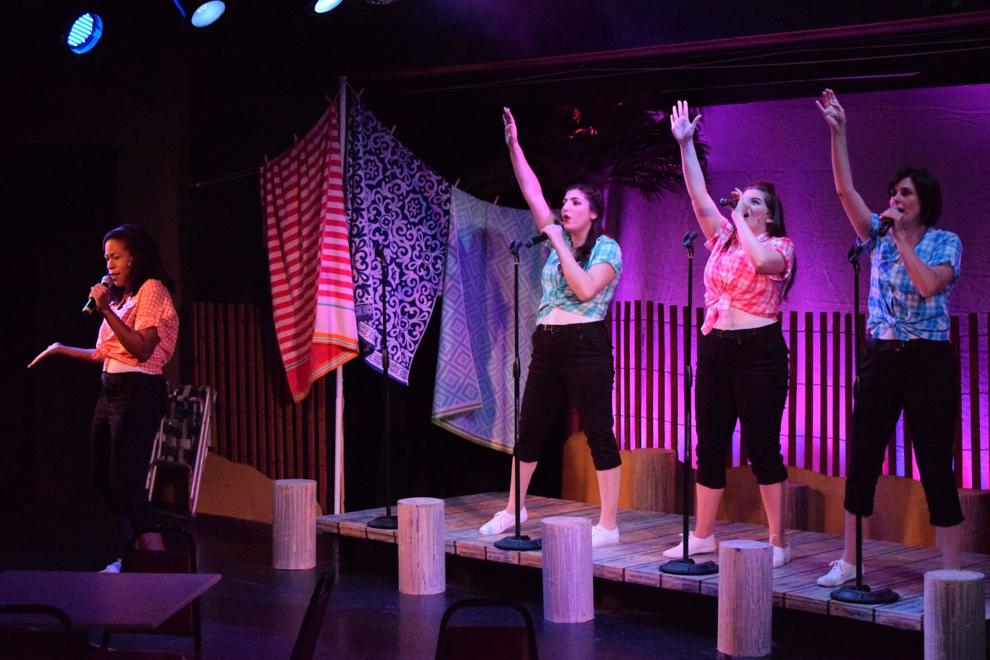 Take a trip to the beach circa 1950 when Pines Dinner Theatre opens "Under the Boardwalk" at the theater at 448 North 17th Street in Allentown.
The new musical written and directed by Pines' owner-producer Oliver Blatt, runs Friday through June 20.
Relive the memorable music of the past with four friends and amateur performers who reunite as a group, while visiting the New Jersey shore together.
Cindy, Betty Jean, Rhonda, and Melissa, who have gotten back together for the first time in years, are asked to perform a concert at the beach. The concert will be the first time the four friends will perform together, and as they rehearse they discover that the things that originally drove them apart are the things that now pull them together.
The jukebox musical showcases the beautiful four-part harmonies of the greatest hits from the 1950s and 1960s, including songs like "In His Kiss," "Heat Wave," "Itsy Bitsy Teenie Weenie Yellow Polka Dot Bikini" and, of course, "Under the Boardwalk."
The cast includes Stacey Yoder, Stacy Bechtel, Amber Blatt and Jennifer Wills. Blatt and Yoder direct, with choreography by Amber Blatt. Music direction and orchestrations are by Bechtel.
The show is rated PG-13.
Tickets are for the show only. All appetizers, entrees, desserts and beverages are available for purchase ala carte. Tickets are $30 adults and $20 for children age 2 to 12.
Dinner is served before the show. The kitchen will be open until the show begins. Audiences are welcome to BYOB.
The schedule is 12:30 p.m. dinner and 1:30 p.m. show Wednesday, Thursday, Sunday, and 6:30 p.m. and 7:30 p.m. show Friday and Saturday.
For tickets, call 610-433-2333 or go to Pines' website.
Muhlenberg College presents interactive, immersive installation
The Muhlenberg College Theatre Department concludes its Mnemonic Festival with an immersive, interactive performance event this weekend on the Muhlenberg campus in Allentown.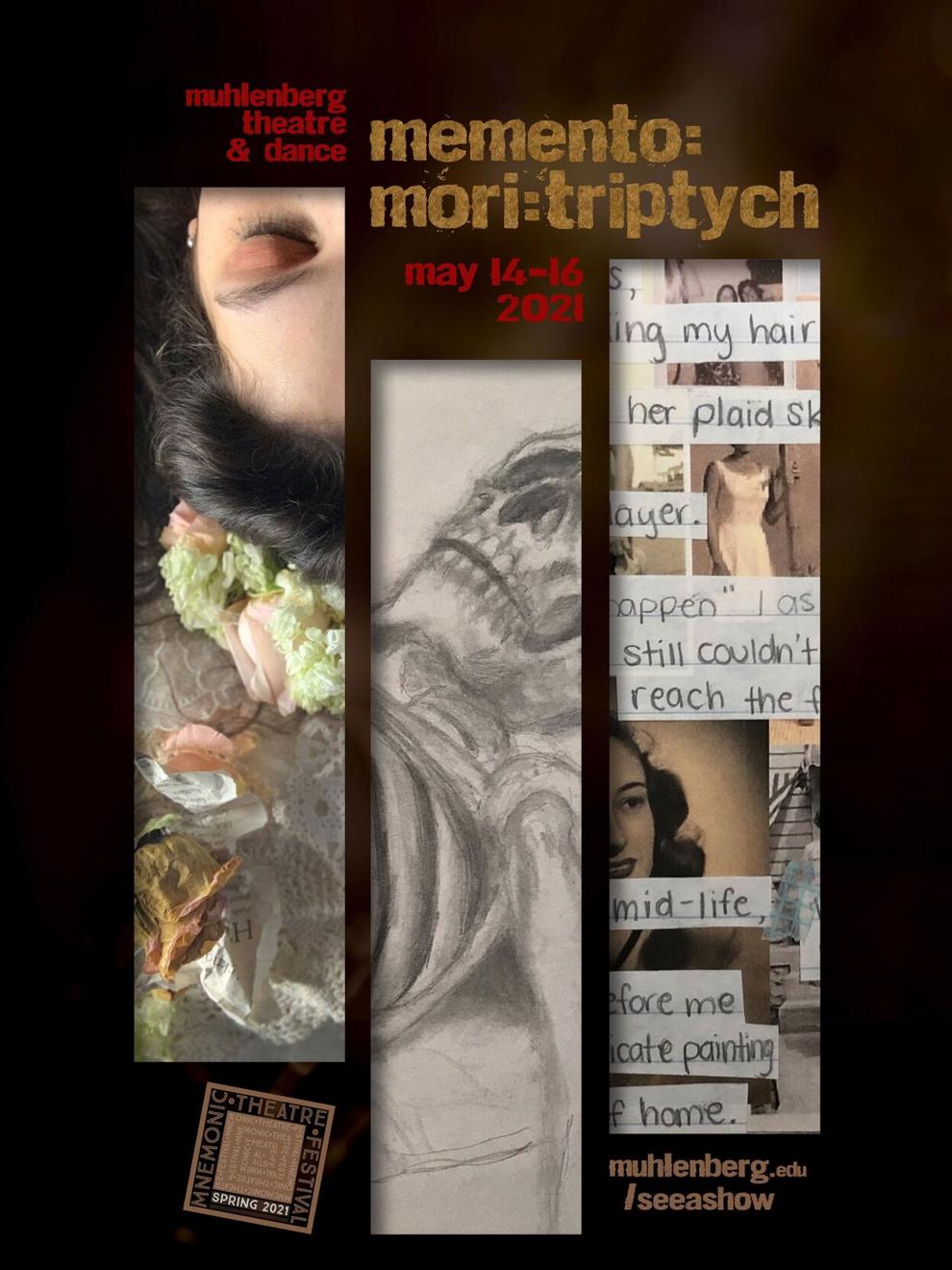 "Memento: Mori: Triptych" has been created by the performers under the direction of Rebecca Lustig.
Patrons can sign up for a time slot from 5 to 8 p.m., but no appointment is needed 10 a.m. to 5 p.m. The performance is free and leaves from outside the library.
It is designed to be more of a solitary experience than a performance. Patrons will scan a QR code with their phone to call up a soundscape, which they will listen to as they walk through the experience, taking about 20 minutes. Members of the company hope that participants will feel surrounded by a community, even in their solitude.
"It's about loss, forgetting, formulating memory, and community ritual, with a sense of hope for the future, renewal, renaissance, and mortality," said Jessie Kuehne, one of the creators.
The experience is an environmental installation outdoors on the campus and is described as a reflection on memory and mortality and a place where a solitary audience member moves through three fragments, listening on their phone.
Muhlenberg also is offering its new webseries "Unstable Connections," about the comedies and tragedies of life on Zoom free for streaming on-demand.
The performance, conceived and created by Beth Schachter and Gertjan Houben, was originally presented as part of the Mnemonic Festival. A three-episode webseries, "Unstable Connections" explores the comedy of Zooms gone wrong... and Zooms gone right as well. For mature audiences.
DeSales Act 1 to present final show in virtual season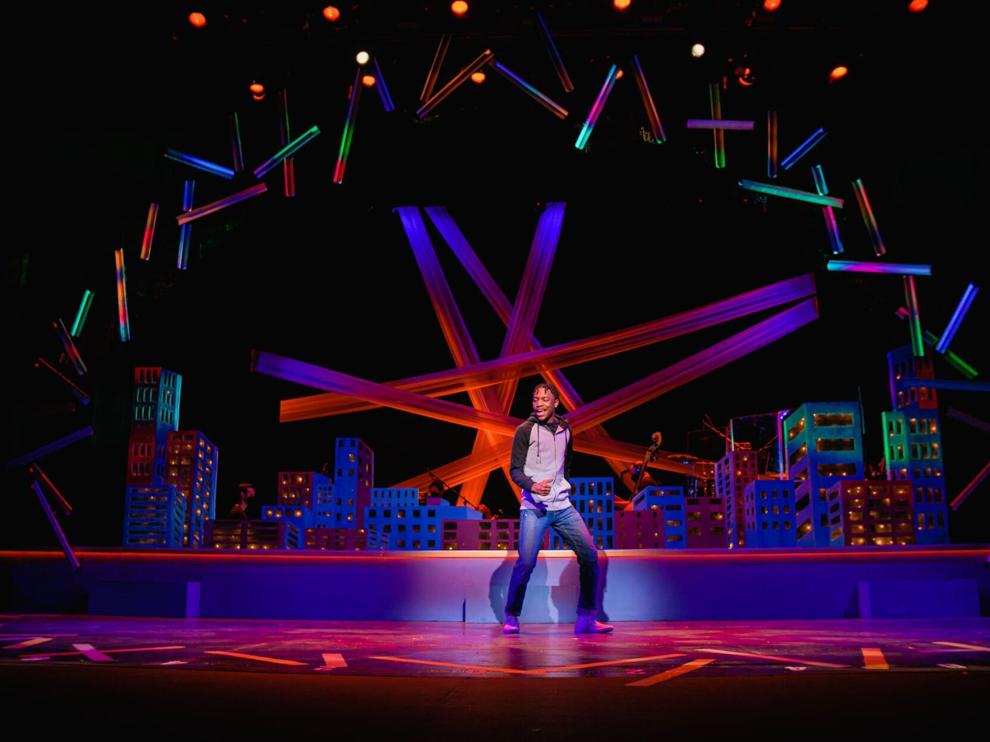 The final production of Act 1 DeSales University's virtual 2020-2021 season is Jason Robert Brown's musical "Songs for a New World." The Center Valley school will stream the production online Saturday and Sunday.
With a demanding score, "Songs for a New World" is a collection of songs that examine life, love, and the choices people make. With the theme of making choices, the musical is particularly relevant now since for the past year, individuals have been faced with making decisions they never thought they would be making, said director Dennis Razze.
"Songs for a New World" was first produced off-Broadway in 1995. For the show, Brown put together 16 songs he had written for other venues and events, resulting in what has been described as a cross between a revue and a theatrical song cycle.
"It's about one moment," Brown said of the show. "It's about hitting the wall and having to make a choice, or take a stand, or turn around and go back."
Brown's unique style fuses pop, jazz, and gospel music. The song "Stars and the Moon" has since become a cabaret standard.
The many diverse characters in the show include a pregnant woman who expresses the wonder of creation, a would-be basketball star who wants to escape failure, a couple who broke up only to find their separate ways led nowhere, explorers sailing to find a new world in 1492 and the flagmaker who is making the banner for a new nation in 1775.
There are different casts for each day of the show, allowing more students the opportunity to perform.
The cast for Saturday's performance is Zion Dhamir Preston, Dillon Parish, Anya Miller and Alexandria Austin; and dancers Gabe Moses, Joshua Schwirtz, Nicole Balistrere, Rachel Giannelli and Gabrielle Moseley.
The cast for Sunday's performance is Preston, Mark Yowakim, Abigail Vernon and Emily Sweeney Goldstein; and dancers Ryan Reyes, Nolan Davidson, Sam Ferrante, Whitney Madill and Emily Tazza.
The production is recommended for viewers age 12 and older.
A $15 ticket will give you access for 24 hours on your selected date.
Birdsboro to present street fair, duck derby
The 2021 Birdsboro Street Fair and Duck Derby will take place 11 a.m. to 5 p.m. on Saturday in Main Bird Park. There will be food, free entertainment, children's activities and crafts, information about community organizations, craft vendors and more.
The main event is the duck derby at 4 p.m., when hundreds of ducks will be sent racing down the river. Buy a numbered duck for $5, or a five-duck "Quack Pack" for $20. All proceeds benefit the Boone Area Library. The first 12 ducks across the line win cash prizes.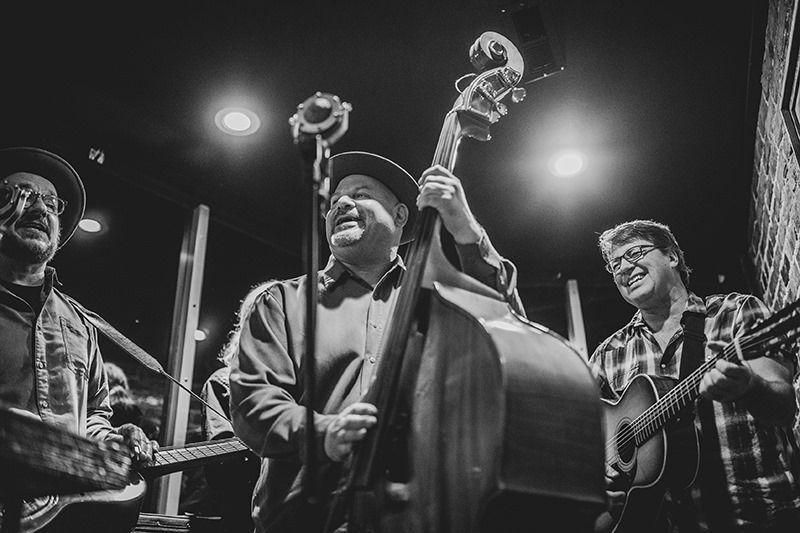 Entertainment includes acoustic rock duo Old Fangled at 11 a.m.; Dance One at noon; Tri Valley Cheer at 12:30 and 2:30 p.m. and banjo music with Pastor Steve at 3 p.m.
At 1 p.m., 1st Street Players will present the on performance of a 10-minute musical, "On Your Mark."
Miss Sarah, the library's youth services coordinator, will hold story time in the park at 12:45 and 1:45 p.m.
Live music returns to West Reading
Every second Friday of the month, the West Reading shops and restaurants celebrate with "2nd Friday on the Avenue" hosted by the West Reading Community Revitalization Foundation.
This month's celebration will recognize independent shops and locally owned restaurants and celebrate by bringing back live music.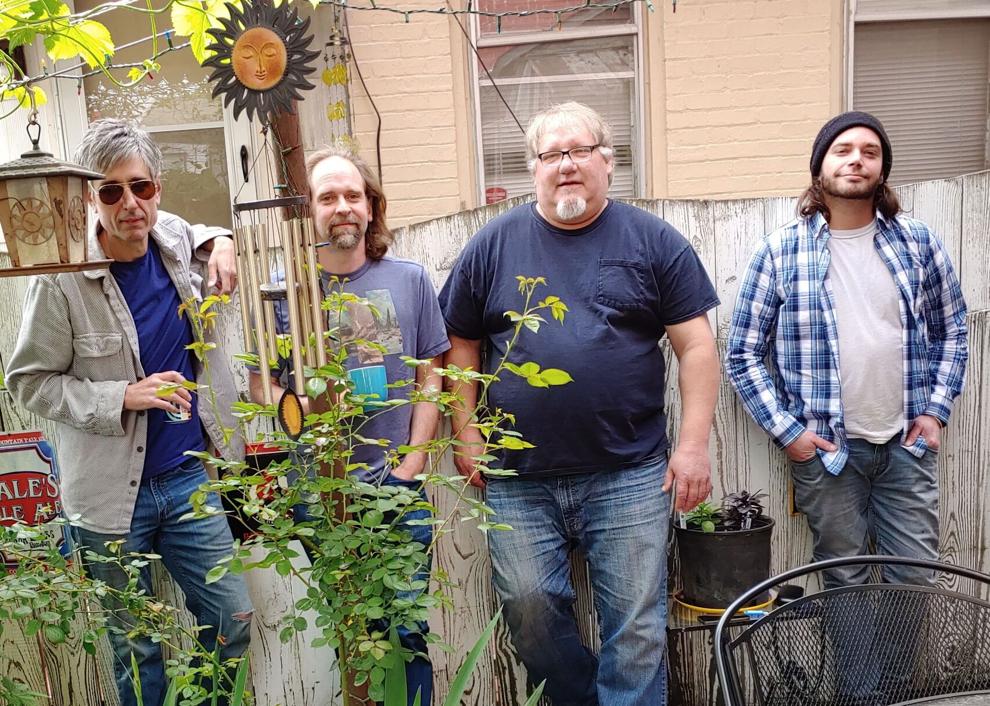 Psuedo Seal, an original indie-rock/pop band, will perform from 6 to 8 p.m. The band features Jerry Frey on guitar, Damian Giacomelli on bass, Brandon Geiger on drums, and Eric Horst on guitar and vocals. Allison Favila also will perform a 30-minute acoustic set at 7 p.m.
Specials include Serenity Boutique, 720 Penn Avenue, which is offering a free gift with purchase; Encrypted Escape WR, 600 Penn Avenue, which has opened its 4th Escape Room, titled "The Galactic Empire;" and Swerl Designs, 438 Penn Avenue, which is offering 5% off any in-stock original Swerl Design, including tables.
Restaurants have welcomed back indoor dining at 75% of their normal capacity.
Visitors are invited to share their 2nd Friday adventures on social media.
The foundation's website also provides information about upcoming events, including the Sunday Farmers' Market, which is held weekly from 9 a.m. to noon in the 500 block of Penn Avenue and Sixth Avenue.