The stage of the Scottish Rite Cathedral in West Reading will once again be filled with waltzing snowflakes, dancing candy canes, and battling toy soldiers as Berks Ballet Theatre welcomes in-person audiences back to "The Nutcracker."
Following a virtual performance in 2020, Berks Ballet will return to live performances this weekend, accompanied by the Reading Pops Orchestra, under the direction of Conductor Willis Rapp.
The classic tale being presented at 1 and 6 p.m. on Saturday and at 4 p.m. on Sunday brings the story of Clara and her beloved nutcracker to life through classical ballet and Tchaikovsky's memorable, soaring score.
Berks Ballet's artistic director, Kelly Barber, and its choreographer, Nathan Bland, have co-choreographed the ballet with 21 company dancers and students from Berks Ballet Theatre Conservatory of Dance.
This year, the roles of the Sugar Plum Fairy will be performed by Ellie Folga, a senior dancer at Berks Ballet. Her cavalier will be danced by New York artist Jace Coronado. On Broadway, Coronado has appeared in "West Side Story," "Disney's Aladdin," "Guys and Dolls," and "An American in Paris." He has also performed with the New York Metropolitan Opera, Ballet Austin, Ballet Memphis, Les Ballet Trockadero de Monte Carlo, Neos Dance Theatre, New England Dance Theatre, Gleich Dances, Thomas/Ortiz Dance, Northeast Youth Ballet, Roxey Ballet, Ballet NY, Ballet Verite, and MorDance.
Masks will be required for audience members.
Tickets cost $30, $35 and $40.
Scottish Rite Cathedral is at 430 S. 7th Ave. in West Reading.
'Noelle' at Bethlehem's Ice House
A new holiday comedy that explores issues facing the elderly will open this weekend at the Ice House in Bethlehem.
Crowded Kitchen Players will present the original play "Noelle" at 8 p.m. on Thursday and Friday, at 2 and 8 p.m. on Saturday, and at 2 p.m. on Sunday.
"Noelle" is set at a Christmas Eve party in the home of an elderly grandmother, Noelle Whitlock, who is facing mental and physical challenges. When she displays a series of potentially serious lapses, Noelle's concerned, but dysfunctional family insists that she can no longer remain in her home.
A string of relatives and friends, including a frustrated son, a lascivious pastor, a kind neighbor, a larcenous ex-daughter in law, and a county caseworker, counsel and pressure Noelle to accept their well-meaning, but unwelcome intentions for her.
After she is tested for incompetence, and failed, by an intoxicated doctor, Noelle desperately wishes for someone to rescue her from the situation.
That's when a charming but uninvited guest appears at her door and presents Noelle with an alternative both to her own desire to remain independent and to the family's insistence that she move into assisted living.
Playwright and director Ara Barlieb said he was inspired to write the play because the fastest growing population by age in the country and Pennsylvania is 65 years and older.
Lehigh County Aging and Adult Services staff will be at performances to provide information and answer questions about services and assistance available to those over 60 years of age. Resource materials will also be available.
"Noelle" includes adult language and situations.
The cast features Sharon Ferry as Noelle and Trish Cipoletti as the uninvited guest. Other cast members are David Oswald, Suzy Hoffman, Dawn Daignault, Scott VanNortwick, Pamela McLean Wallace, Jerry Brucker, Bruce Brown, Alexandra Racines, Paula Klein, Dan Ferry, Billy Erlacher, Brian Wendt and Thomas Rush.
Tickets cost $15.
All audience members must wear masks during the performance.
Star of the Day to produce locally written 'Tidings'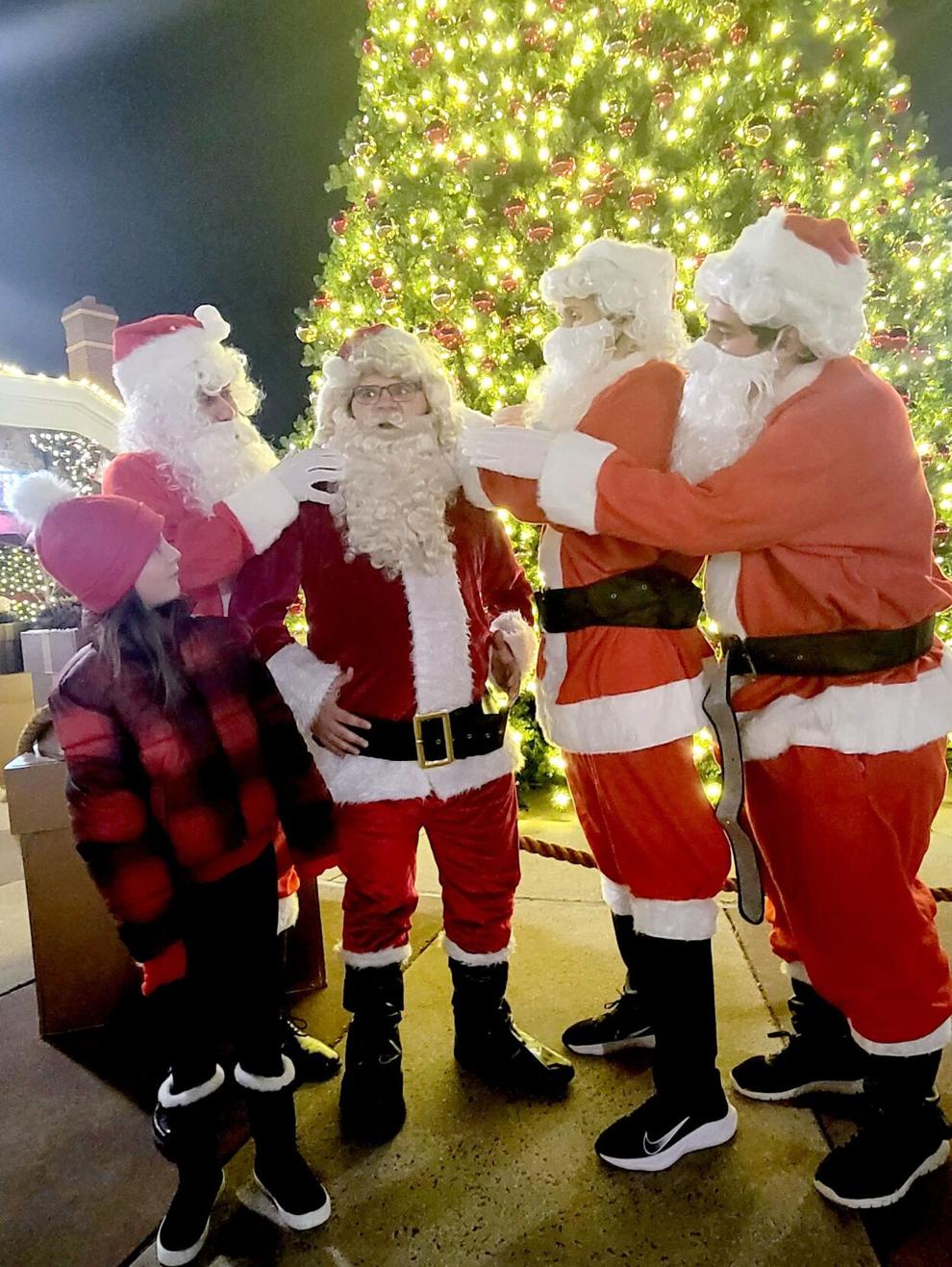 Star of the Day Event Productions will present "Tidings: A Fractured Christmas Fable," written by a playwright from Macungie, Lehigh County.
The comedy will run at 7:30 p.m. on Friday and at 3 p.m. on Saturday and Sunday at Macungie Memorial Hall, 50 Poplar St., Macungie, Lehigh County.
"Tidings: A Fractured Christmas Fable" was written by Brian McDermott and combines elements of "It's A Wonderful Life" and "A Christmas Carol" and is set a few days before Christmas in a modern department store.
This is the fourth time this show has been presented in the Lehigh Valley. It was originally produced by the Pennsylvania Playhouse in 2006, and then by Crowded Kitchen Players and Notre Dame High School theater department. McDermott has won several playwrighting competitions in Pennsylvania and has had his works produced in the Lehigh Valley and the Poconos.
In the story, George is a down-on-his-luck department store Santa who has hit rock bottom and resigns himself to spending another Christmas alone until his guardian angel appears to attempt to steer him on a better path. At the same time, the spirit of Christmas present is on his own mission to reform the wicked store manager Frederick Neezer. With Christmas rapidly approaching, the guardian angel and the spirit, who is known as CP, discover they both need a shy young woman named Virginia to help with their assignments.
The cast features Kirsten Almeida, Mike Catanzaro, Dara Connelly, Mike Daniels, Michael Ignudo, Emma Fliszar, Corinne Fecho, Isabella Robbins, Connor Roberts, Benjamin Ruth, Parker Ryan, Coby James Steiner, Cindi Surovi, Florence Taylor and Natalie Woytek.
Tickets cost $15 to $20.
All audience members must wear masks during the performance.
Camerata Christmas concert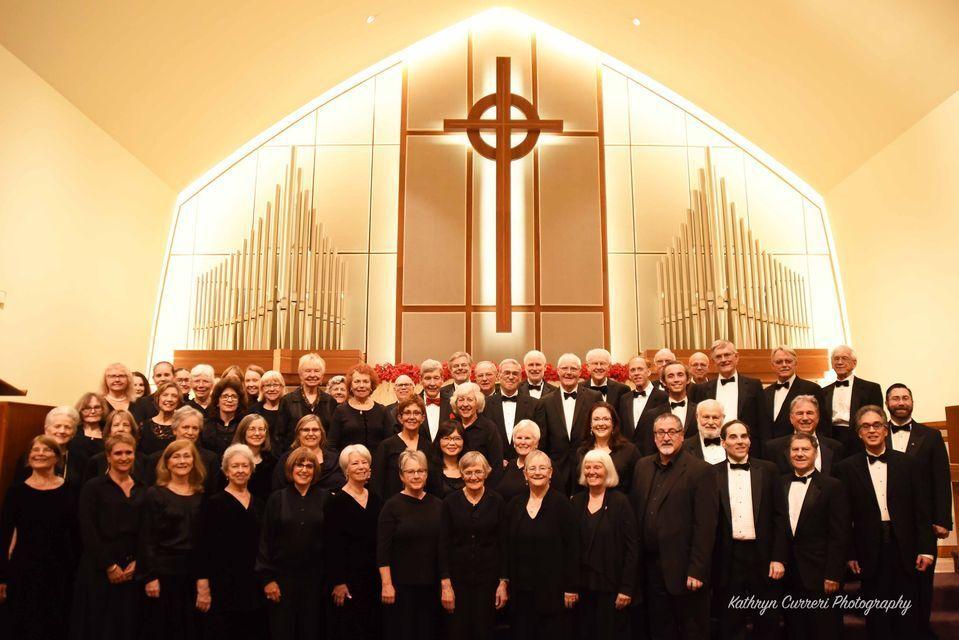 The Camerata Singers are presenting their first live concert in nearly two years this weekend in Allentown.
"A Winter Collage" will feature an eclectic mix of choral pieces sure to put you in the holiday spirit.
The concert at 7:30 p.m. on Saturday at First Presbyterian Church, 3231 Tilghman St., will be conducted by directors Allan Birney and Vincent Trovato.
Featured are Kathryn Aaron as soprano soloist and Todd Fennell as bass soloist.
The program will include Ralph Vaughan Williams' "Sussex Carol," Hubert Parry's "Welcome Yule," Edward Elgar's "The Snow," Bob Chilcott's "The Shepherds Sing," John Rutter's "A Gaelic Blessing," Johannes Brahms' "Geistliches Lied, Op 30," Roxanna Panufnik's "Angels Sing," J.S. Bach's "Mass in G, BWV 236 1: Kyrie," William Mathias' "A Babe is Born," Josef Rheinberger's "Abendlied" and Billy Joel's "And So it Goes."
For the finale, the audience is invited join in the singing of "Silent Night."
Tickets cost $33 for adults and $28 for seniors for preferred seating and $22 for adults and $17 for seniors for general admission. Students are free.
Proof of vaccination is required, and masks must be worn during the performance.
Reserve tickets in advance by calling 610-434-7811 or going to the Camerata Singers' website. Tickets also will be available at the door.
Westminster Concert Bell Choir in Bethlehem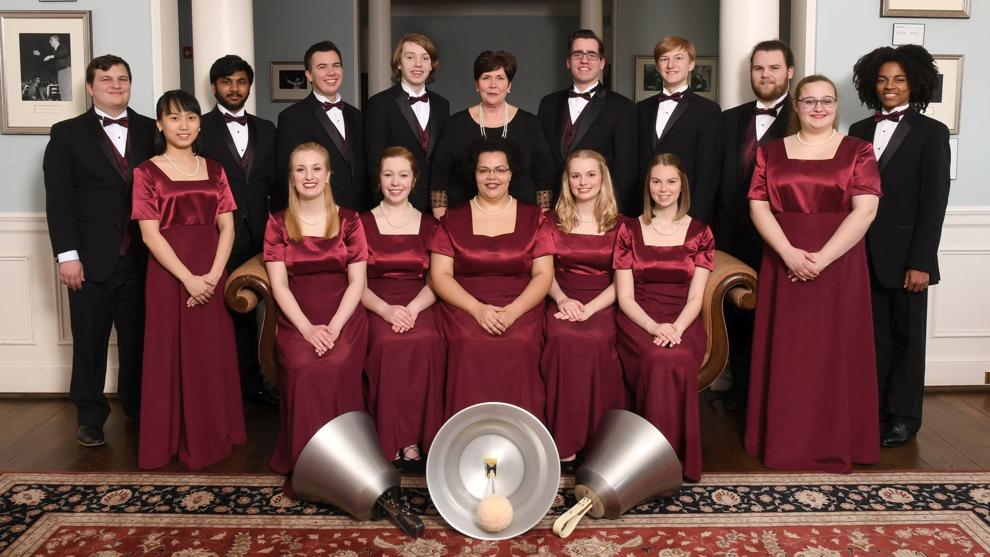 Lehigh University's Zoellner Arts Center will present a holiday concert by the renowned Westminster Concert Bell Choir at 7:30 p.m. on Friday at Packer Memorial Church.
The Westminster Concert Bell Choir has appeared on Public Television's "Mister Rogers' Neighborhood" and several holiday broadcasts of the "Today" show, including one in which the ensemble was joined for a performance by NBC television hosts Katie Couric and Willard Scott. The choir's holiday performances have been heard annually on National Public Radio's "Performance Today," and the choir is included on NPR's "Christmas Around The Country II" recording. Composed of students at Westminster Choir College of Rider University, the choir has performed at Carnegie Hall twice during the Christmas season. Most recently, the choir was featured on New Jersey Network's State of The Arts. The ensemble joined Julie Andrews, Christopher Plummer, Charlotte Church and the Royal Philharmonic Orchestra for a critically acclaimed 15-city tour entitled "A Royal Christmas."
Tickets cost $20 for adults, $18 for seniors, and $15 for students.
Masks are required on Lehigh University's campus.
'Holiday Pops' at Allentown Symphony
The Allentown Symphony Orchestra's "Holiday Pops" will return in-person at 7:30 p.m. on Saturday at Miller Symphony Hall in Allentown.
Diane Wittry will conduct the orchestra in a holiday celebration of carols, sing-alongs and more. Even Santa Claus will make an appearance.
Guests include Jaciel Cordoba, celebrity guest announcer; Rachel Potter, vocalist; Kate Gilchrist, student vocalist; and local performer Todd Rizzuto,.
There will be a performance by Repetory Dance Theatre dancers Loie Cristali, Mylah Huber, Kara Liu, Caitlin McCormick, Johanna Mushko, Fionna O'Reilly, Mairead O'Reilly and Rowan Wessner.
The Allentown Symphony chorus carolers are Carole Burkhardt, Andrea Carey, Cindy Ernst, Angela Mitchell, William Marshall, Milo Morris, Joshua Myers and Ryan Neal.
The program includes "Polonaise" from Rimsky-Korsakov's "Christmas Eve Suite" and "March of the Toys" from Babes in Toyland, featuring Repertory Dance Theatre; Christmas At The Movies with music from "Miracle On 34th Street," "The Polar Express," "Somewhere In My Memory," "Making Christmas" and "Where Are You Christmas?" and much more.
Tickets cost $25 to $72.
Proof of vaccination is required, and masks must be worn.
Holiday show at Bucks County Playhouse
Bucks County Playhouse will bring one of the most celebrated vocal groups of all time to New Hope for holiday concerts this weekend.
Join The Coasters for "Christmas with The Coasters" at 8 p.m. on Friday, at 2 and 8 p.m. on Saturday, and at 2 p.m. on Sunday.
The Coasters songs are unique — infused with humor and a special wink that always lets their audience in on the fun. Their first hit, "Down In Mexico," was followed by "Young Blood" and "Searchin" — with both selling a million copies each. The Coasters road to success has been paved with gold with more block buster hits such as "Yakety Yak," "Charlie Brown," "Along Came Jones" "Poison Ivy," "Little Egypt," "Love Potion No.9," "Zing Went The Strings Of My Heart," "Baby That's Rock & Roll" and more.
Proof of vaccination is required, and masks must be worn.
Tickets cost $50.