Like everything else, Berks Jazz Fest took a year off last year due to COVID-19, but this year, the festival is back with a vengeance for the its 30th anniversary, starting Friday and continuing through Aug. 22 at various sites in and around Reading.
For three decades, Berks Jazz Fest has attracted thousands of people to enjoy music performance and education. Organized by Berks Arts, the event is funded by the Pennsylvania Council on the Arts and the National Endowment for the Arts. Each year, the jazz festival continues to be one of the largest and most diverse musical festivals in the country.
This year, the festival will open with renowned trumpeter Chris Botti at 7 p.m. on Friday at the Santander Performing Arts Center in center city. Other big names taking the stage include pianist Keiko Matsui, who will perform with Kirk Whalum at 2 p.m. on Saturday in the grand ballroom of the DoubleTree Hotel on Penn Street.
The festival's 30th anniversary all-star celebration at 6 p.m. on Saturday at the SPAC will feature Rick Braun, Peter White, Mindi Abair, Euge Groove, Eric Marienthal, Nick Colionne, Larry Braggs, Brian Bromberg and the Berks Horns.
Fans who were looking forward to the grand finale will be treated to not one, but three artists. Braun, White and Richard Elliot are three long-time Berks Jazz Fest favorites who will join together for what promises to be a high-energy show to close the 10-day event.
This year's lineup will also feature some new faces in the genre. Christone "Kingfish" Ingram, 22-year-old blues singer and guitarist, will be joining blues saxophonist Vanessa Collier in the DoubleTree's grand ballroom. After the release of his 2019 album, "Kingfish," Ingram was awarded album of the year at the Blues Music Awards. Another young musician, King Solomon Hicks, will perform with David Bromberg Quintet on Sunday. Hicks' debut album, "Harlem," was released just last year and has already gained substantial popularity.
Musikfest's final weekend
Musikfest will continue through Sunday with free performances, food and entertainment on stages spread throughout Bethlehem.
Main-stage concerts in south Bethlehem feature a free Latin Night performance with Hector Tricoche & Michael Stuart and DJs from La Mega and Mako Swing on Thursday.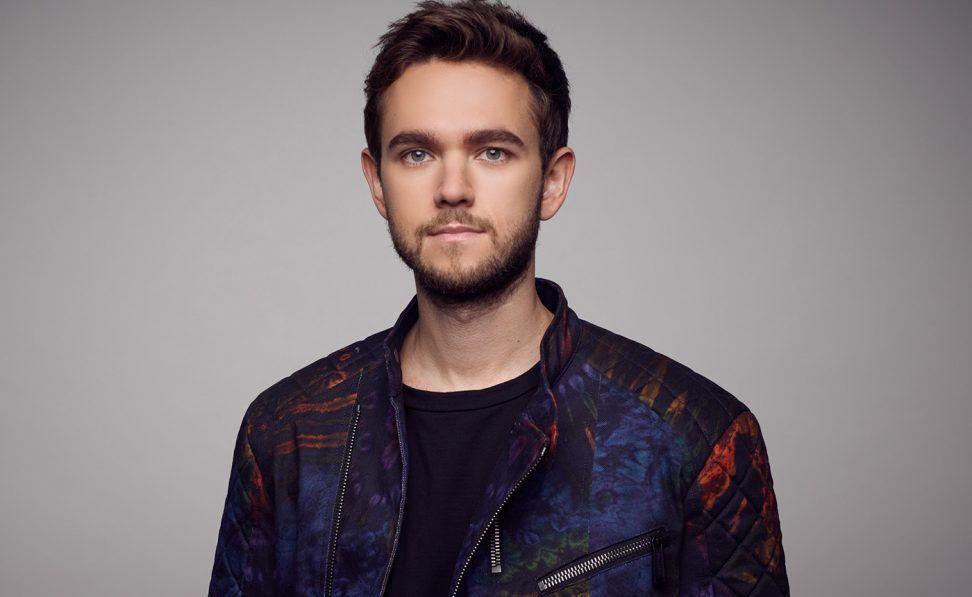 There are paid concerts by Zedd at 8 p.m. on Friday; the Wood Brothers at 6:30 p.m. on Saturday; and Black Violin at 7 p.m. on Sunday.
Musikfest traditions include a polka mass church service at 10 a.m. on Sunday at Festplatz and fireworks at 10 p.m.
More than 300 free performances, including those by Igor and the Red Elvises, Jimmy and the Parrots, Philadelphia Funk Authority, and The Sofa Kings, are held on more than a dozen stages in both north and south Bethlehem.
Hours are noon-11 p.m. through Sunday in north Bethlehem and 4-11 p.m. weekdays, 4 p.m.-1 a.m. Friday, noon-1 a.m. Saturday and noon-11 p.m. Sunday in south Bethlehem.
Allentown 'Saturday in the Park' concert series finale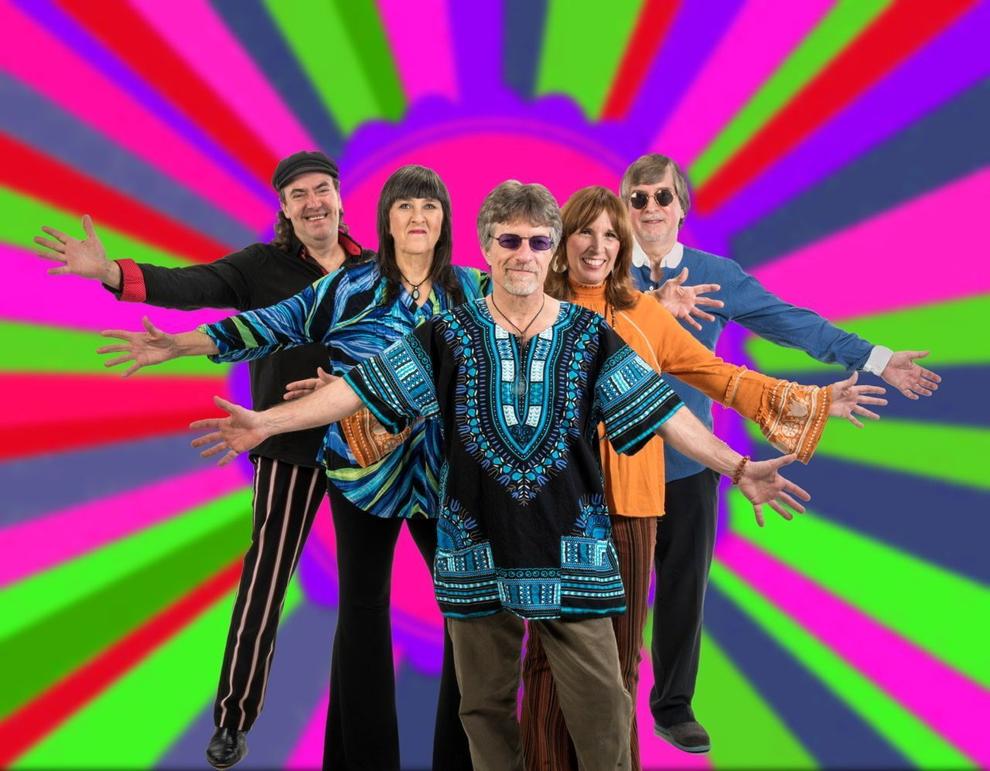 Fresh off its performance at Musikfest in Bethlehem, The Large Flowerheads will wrap up the Allentown Department of Parks and Recreation's 2021 "Saturday in the Park" concert series at 7 p.m. on Saturday at West Park in Allentown.
Named after a carton of artificial flowers spotted in a warehouse rehearsal space, "The Large Flowerheads" consists of Maureen "Moe" Jerant on drums and guitar, Greg Geist on rhythm guitar and drums, Billy Trexler on lead guitar and electric sitar, Dave Follweiler on keyboards, and Colleen Zajacik on bass and percussion.
The band brings to life the sounds of the '60s, playing numbers from The Beatles, Rolling Stones, Sonny & Cher, Dusty Springfield, Mamas & The Papas, The Monkees and so many more.
The Large Flowerheads has opened for Peter Noone & Herman's Hermits, The 5th Dimension, The Guess Who, and The Vogues.
Batch Microcreamery will be on hand to sell refreshments.
West Park is located between 15th and 16th streets, between Linden and Turner streets.
Lehigh Valley Pride event at Allentown JCC
Bradbury-Sullivan LGBT Community Center will host 2021 Lehigh Valley Pride, a celebration of art, culture, and community, from noon until 6 p.m. on Sunday at the Jewish Community Center of the Lehigh Valley, 702 North 22nd Street in Allentown. Entry will be on Washington Street, between 22nd and 23rd streets.
This year's theme is "You Are Included."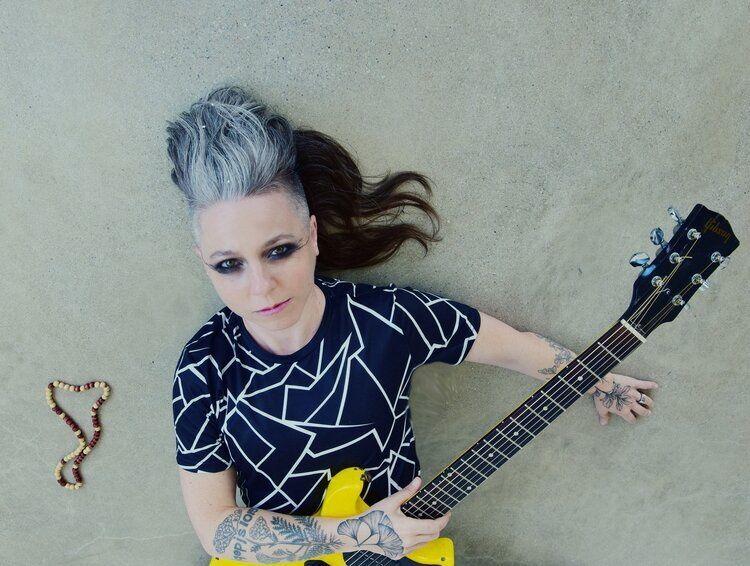 Among this year's featured performers will be Erin McKeown, acclaimed singer/songwriter and the co-creator of the musical theater production that Bradbury-Sullivan LGBT Community Center is planning for February, "Miss You Like Hell." McKeown will perform at 4 p.m.
The event includes a full day of drag and music on stage, featuring drag superstars Kylie Sonique Love and Ariel Versace and singers Crys Matthews and Regina Sayles.
The festival kickoff will feature the Philadelphia Freedom marching band. The stage will be be hosted by local drag artists Carol Ann Carol Ann and Sharon Ann Husbands. Local drag entertainers are Apollo King, Georgia Versace Couture, Jade DeVere, Kendryaliz D'quest, Rogue Star Givenchy. Sabastian Taylor, Sakura Bee Love and Sapphire D'Dior.
Tickets are $10 and free for youth up to age 13. Individuals ages 14 to 21 can get a free ticket in advance through Project Silk Lehigh Valley.
2nd Friday on the Avenue in West Reading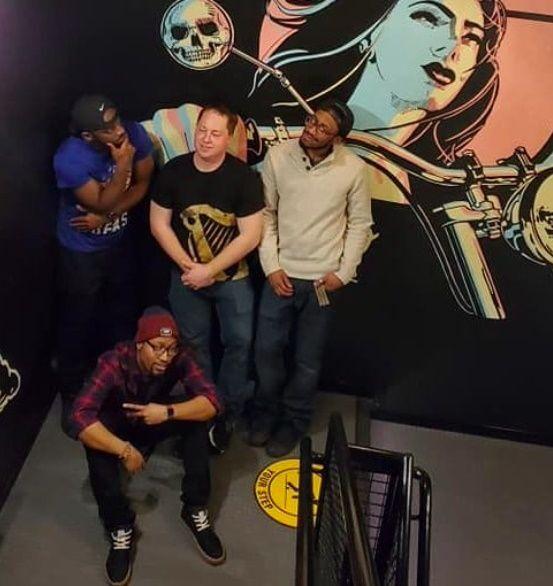 Every second Friday of the month, the West Reading shops and restaurants celebrate with "2nd Friday on the Avenue," hosted by the West Reading Community Revitalization Foundation.
Music is back for 2nd Friday from 6-8 p.m. at Sixth and Penn avenues. This month will feature Shady Avenue, started by brothers Dana and Vaughn Ragsdale. They will be joined by Jamel Stevenson, Chris Milanek, and Greg Wilson, who bring a funky reggae, jazz-inspired, alternative hip-hop sound that ranges from Motown to Marley and Modest Mouse to Mos Def.
The Miller-Keystone Blood Center coach will be there again. The appointment slots are from 1 to 6 p.m. Anyone who donates blood will get a free pint of ice cream from Sweet Ride.
From 4 to 8 p.m., visit the back courtyard of Saylor House, 605 Penn Avenue, where you can enjoy wine, shopping, and live music. Find local vendors selling wine, custom stationary, floral arrangements, and perfumes/oils from Henny Faire Co.
Poetry book released in Boyertown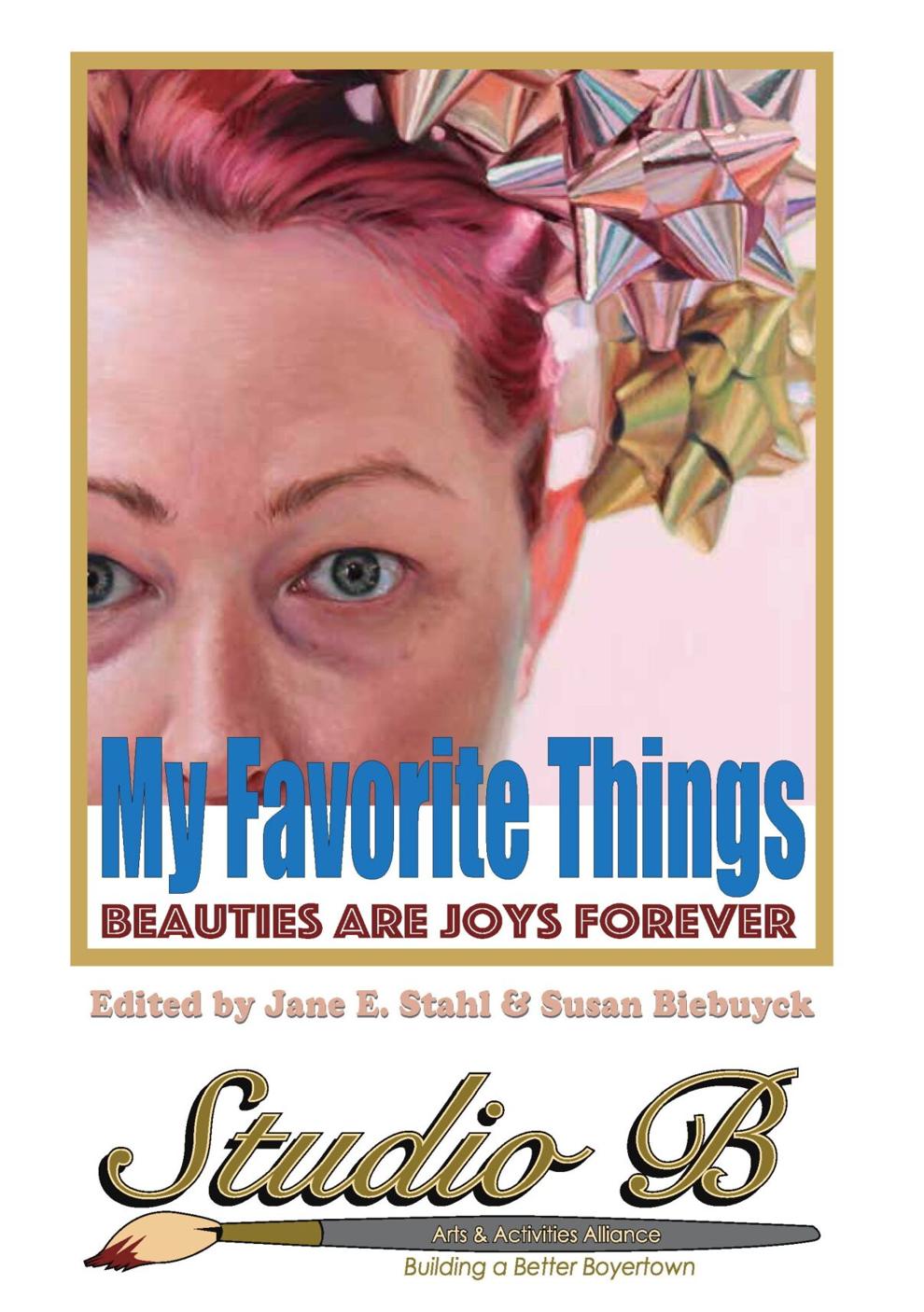 Studio B in Boyertown invites the community to meet with writers whose work appears in "My Favorite Things," the studio's eighth book of poetry, prose, and art, from 2 to 4 p.m. on Sunday.
The event will include sharing of the book's works, stories about the studio's publishing experiences, and an opportunity to purchase copies of its published works. Among the writers participating are Claudia and Wesley Bahorik, Theresa Rodriguez, Marilyn and Patrick Klimcho, Linda and Ted Thomas, Craig Bennett, Ashley Rupert, Sandy Seaman, John Yamrus, and juror for the book's prize awards Bob Wood.
The corresponding exhibition is on display Saturdays and Sundays from noon to 2 p.m. through Aug. 22.
In addition, Yamrus, who has just released his 32nd book of poetry "Selected Poems," a collection of work spanning more than 50 years as a working writer, will have his book available for purchase for a discounted price of $15 in support for Studio B's efforts to promote local writers.
Explore local sites with Passport to History
Through August, explore dozens of historical sites and museums during the Lehigh Valley Passport to History Month. Families can enjoy tours, exhibitions, and more as local historical sites partner to celebrate local history, stories, and the community that brings Lehigh Valley history to life. Each weekend in August, different locations will open their doors to the public with tours, activities, and programs for visitors of all ages.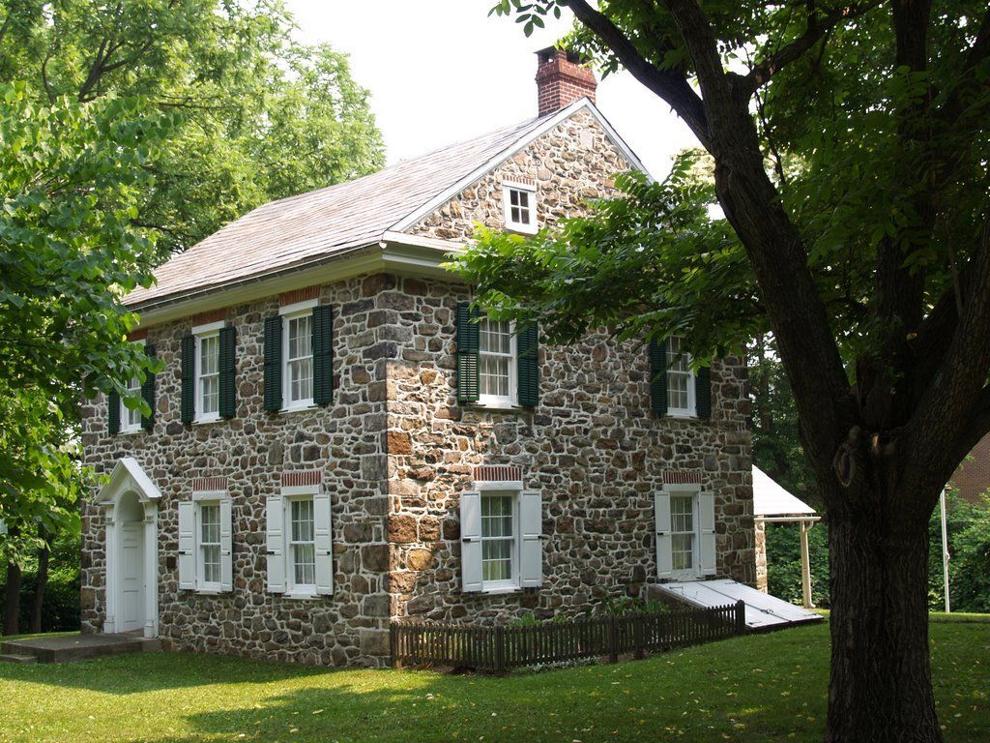 On Saturday and Sunday, visit the 1803 House in Emmaus, Lehigh County; Alburtis Lock Ridge Historical Society, Emmaus Historical Society, Forks Township Historical Society, Lower Macungie Historical Society and Whitehall Historical Preservation Society.
On Saturday, Horner's Cemetery in Northampton, Northampton County; Williams Township Historical Society; and Quiet Valley Living Historical Farm in Hamilton Township, Monroe County, will be open.
The George Taylor House in Catasauqua, Lehigh County, will be open Sunday.
Open Aug. 21 and 22 are Historic Bethlehem Museums & Sites, Historic Easton Cemetery, Jacobsburg Historical Society, Moravian Historical Society and Slate Belt Heritage Center.
The final weekend, Aug. 28 and 29, will feature Coopersburg Historical Society and National Museum of Industrial History in Bethlehem.