Berks County vocal groups are thrilled to return to live performances. This weekend, music fans can enjoy a free outdoor performance of a children's opera by members of Berks Opera Company, and Berks Sinfonietta is presenting its first in-person classical concert in more than a year.
Berks Opera is collaborating with Yocum Institute for Arts Education and the Reading Public Library for a free performance of the children's opera "The Three Little Pigs," with music by W.A. Mozart and text by John Davies.
The performance, featuring costumes, sets and keyboard, will be at 4 p.m. on Friday on the steps of the Reading Public Library at South Fifth and Franklin streets as part of Berks Jazz Fest, which will continue through Sunday at various venues in and around Reading.
While brother pigs Don Giovanni and Cherubino set off to make homes of sticks and straw, their sister, Despina, goes to the library to read up on "huff-proof, puff-proof" home construction. After Wolfgang Bigbad blows down the boys' flimsy homes, they run to their sister's sturdy new brick house, quite ready to admit that going to the library and reading books is a pretty smart thing to do after all.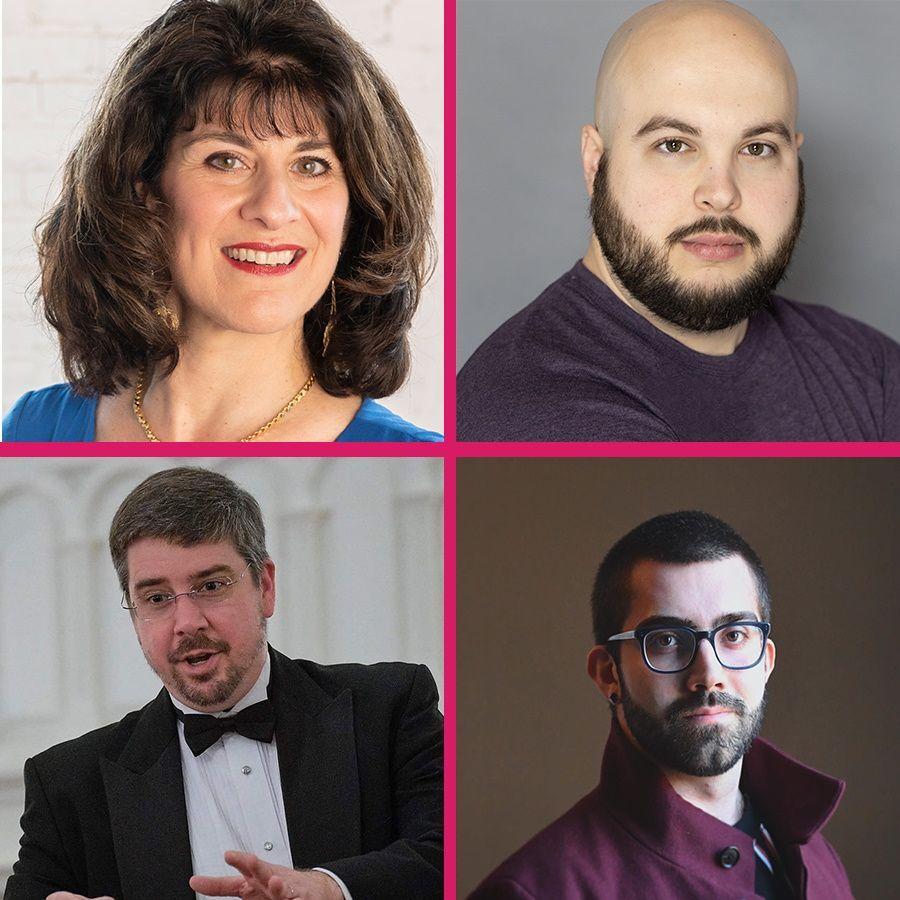 The opera stars Maria Damore as Despina; Jarrod Miller as Cherubino; Rod Nevin as Don Giovanni and C J Hartung as Wolfgang Bigbad
Joel Gori is director and Tamara Black is artistic and music director. The performance lasts 40 minutes.
Sweet Ride Ice Cream will be serving up free kids scoops to the first 100 children in attendance.
Berks Sinfonietta returns to live performance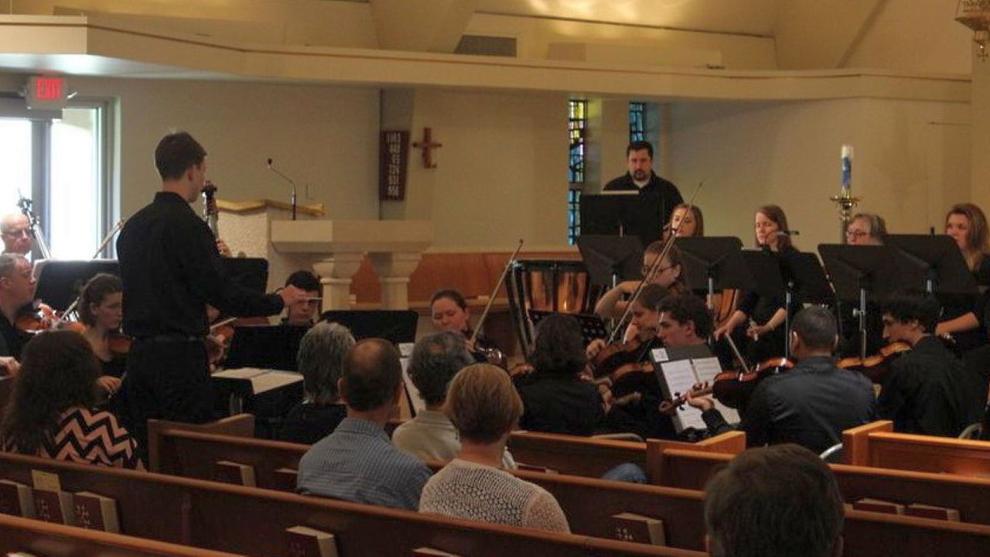 Berks Sinfonietta will present it first in-person concert in more than a year at 7:30 p.m. on Saturday at Immanuel United Church of Christ, 99 South Waverly Street in Shillington.
The concert opens with "Upon Weightless Wings" by English composer Grace Evangeline Mason. Its three movements each take inspiration from separate contemporary artworks. The first, "In Sheep's Clothing," is a slow, dark movement inspired by the pine sculpture of the same name by Martin Puryear (1996). The second movement, "and, between light and darkness," is based upon the oil painting "Y una entre luz y penumbra" (2006) by Manuel Huertas Torrejon, in which two birds perch facing each other on a ledge, one in shadow and the other illuminated by daylight. The final movement, "To Breathe Now," was inspired by "To Breathe – A Mirror Woman" (2006) by multidisciplinary artist Kimsooja, in which she transformed a palace into a glorious display of reflected rainbows.
Composed in 1830, Mendelssohn's "Hebrides Overture" was inspired by the composer's trips to the Scottish island of Staffa. Some scholars consider the work a concert overture, meaning it does not precede a play or opera, but is instead a standalone composition.
Jessie Montgomery's "Strum," originally conceived for cello quintet, will be heard in its string quintet arrangement. The strumming pizzicato serves as a texture motive and the primary driving rhythmic underpinning of the piece.
Beethoven's magnificent seventh symphony was composed between 1811 and 1812. After its premiere, Beethoven remarked it was one of his best works. The work uses rhythmic devices suggestive of dance, such as dotted rhythm and repeated rhythmic figures.
Tickets are $15 for adults and $5 for children. They are available at the door and online.
Vaccinated individuals may go unmasked, though everyone in attendance is encouraged to mask. A limited number of masks will be available. The concert will also be streamed live for the cost of an at-will donation.
Special performance at Civic Theatre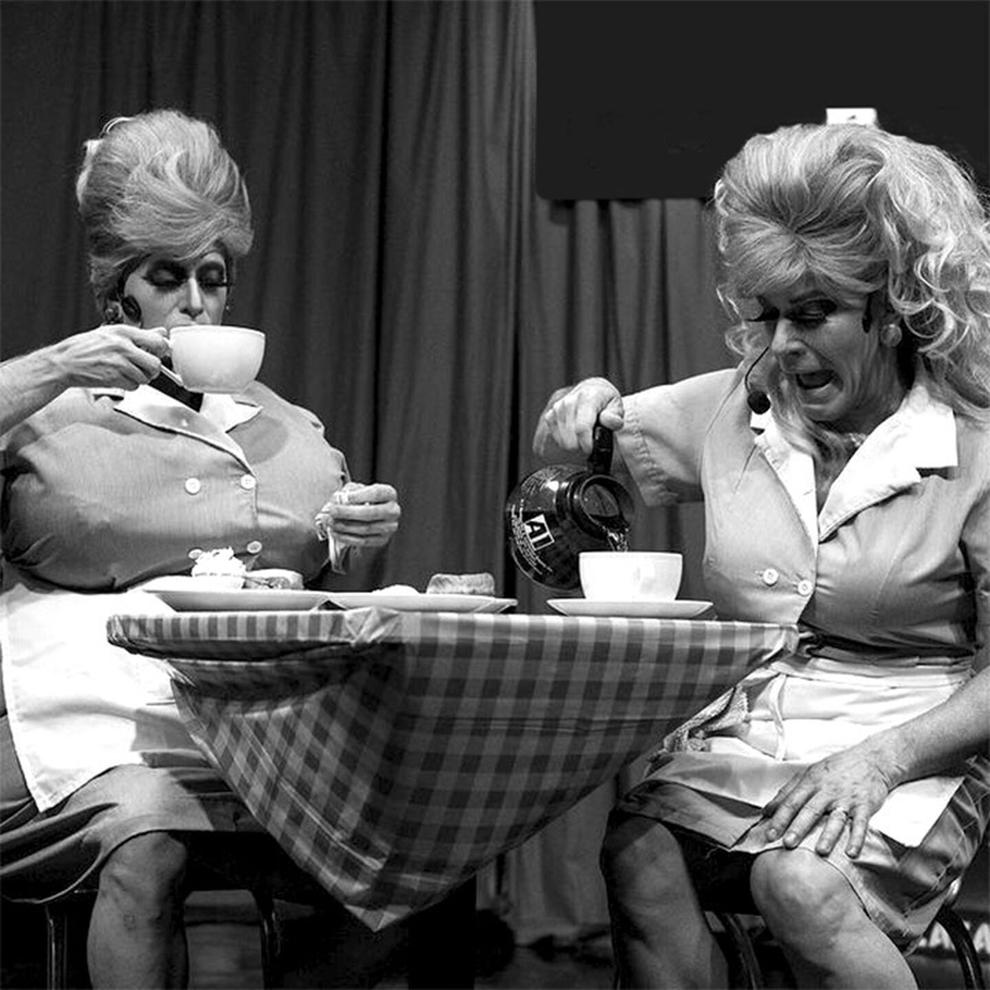 Civic Theatre in Allentown will host "Clan Ann: Stuck Like Glue," a two-performance spectacular featuring the talents of local drag queens, Carol Ann Carol Ann and Sharron Ann Husbands.
"Stuck Like Glue" will be presented at 7:30 p.m. on Friday and Saturday at Civic's 19th Street Theatre, 527 North 19th Street.
The musical comedy takes a peek inside the Double Cup Diner, where southern sisters Alice and Emily work together while they deal with boyfriend troubles and business woes. The landlady, however, has it in for them, and their boyfriends are bums.
"Clan Ann" is made up of Jerry Schmidt (Carol Ann Carol Ann) and Timothy Hahn (Sharron Ann Husbands).
Tickets are $22. They are available by calling 610-433-8903 or online.
The proceeds will benefit Civic Theatre.
Celebrate Third Thursday in Allentown
Explore the breathtaking public artwork in downtown Allentown during the Third Thursday Arts Crawl hosted by the Allentown Art Museum and the Downtown Allentown Business Alliance at 5:30 and 6:30 p.m. on Thursday.
Tour murals and public art from the museum and Arts Park up to Hamilton Street and along the Arts Walk, while stopping along the way at Tacos Y Tequila and Brü Daddy's Brewing Co. The tour is approximately 90 minutes and includes stairs. The tour will end at the Arts Walk pocket park, where there will be live music and vendors for the Rock the Walk event.
Stop by the The Baum School of Art for an opening reception from 6 to 8 p.m. on Thursday to celebrate the talents of the faculty and staff of school with an exhibition in the David E. Rodale and Rodale Family Galleries.
The range of subject matter, technique, and media highlight the distinct, unique, style of the school's talented faculty and staff. This year's exhibition will include new faculty members, the school's summer interns, and returning Baum School favorites in a variety of media including painting, fashion, sculpture, pottery, pastel and more.
Jazz at Symphony Hall
Guitarist Jim Meyer will bring his contemporary style of jazz music to the Miller Symphony Hall stage at 7:30 p.m. on Friday with his Jimmy Meyer Jazz Group as part of the Allentown Symphony's Jazz on Stage series.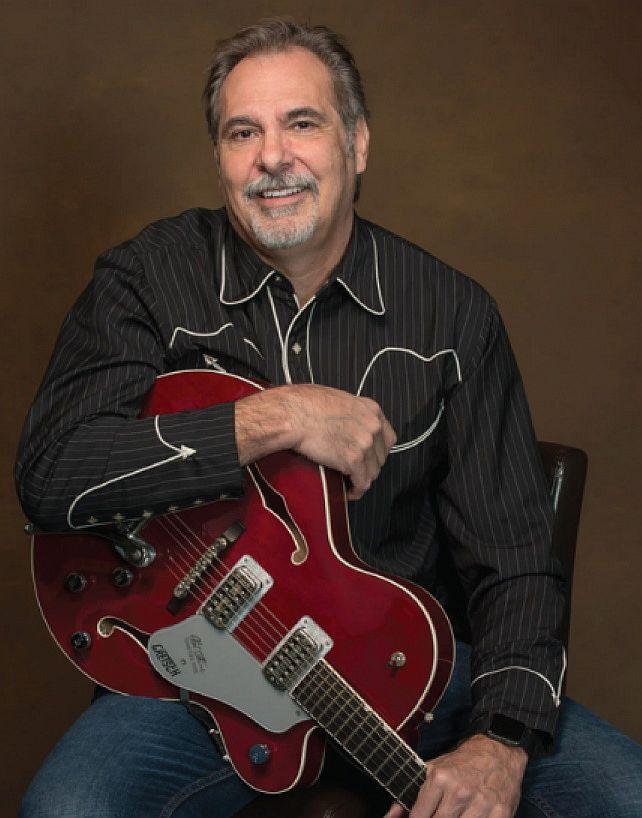 He will be performing original music from his two CDs, "Almost There" and "Searching," the latter of which was voted best jazz CD by LVMA in 2007. Meyer has been performing in the Lehigh Valley for more than 40 years, playing diverse music genre such as classic rock, pop, ethnic and jazz. The Jim Meyer Group musicians are Jim McGee (bass), Craig Kastelnik (keys/organ), Mike Trach (Sax/flute), Dan Gonzalez (drums), and Hector Rosato (conga/percussion). This performance will also feature original fusion jazz music by Jim McGee. Jim Meyer is also a member of McGee's group, "New Kind of Talk."
The performance will be general admission seating in Miller Symphony Hall (not in the Rodale Room).
Tickets are $23 and available online.
The performance will also be livestreamed. To purchase a digital stream, go to allentownsymphony.secure.force.com/ticket/#/instances/a0F3l000011I5RqEAK. Livestream access is $15.
Pa. Steamfest returns to ArtsQuest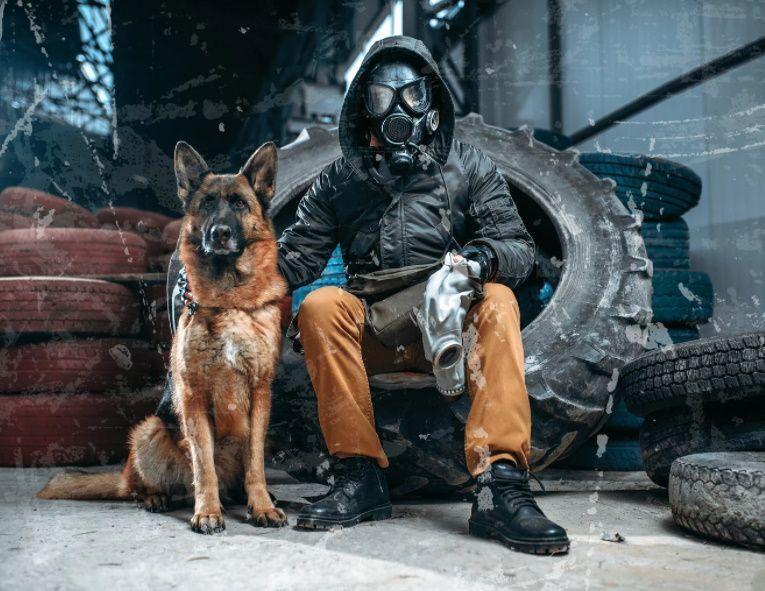 As a restart to welcome 2021, the "STEAM Festival" focuses on a mix of science, technology, engineering, art, makers (STEAM) and video games around a post-modern industrial theme with varying sub-genres from post-apocolyptic, steampunk, and grunge. This event promotes programs and interests in the STEAM and video game industries for families, digital educators, businesses, institutes, and everyone else interested in today's modern culture and the historical evolution of STEAM. The event includes workshops, lesson seminars, educational panels, new innovations, demos, digital artists, makers, geek entertainment, cosplay, and more.
Hours are 10 a.m. to 6 pm. Saturday and Sunday.
Enter the PASF21 Super Smash Bros Tournament and win gamer prizes and awards from XR Studioz and TheGeekGrid Studios. To enter, purchase your tickets and select ADDON and choose the age group for your entry.
Tickets are $25; $20 for students; $15 for military and first responders. There also is a VIP pass for $40, and children age 6 and under are free.
Shawnee holds short play festival
Shawnee Playhouse presents plays by local talented writers during its Original Playwrights Short Play Festival on Friday, Saturday and Sunday at the theater in Shawnee on Delaware.
The playhouse announces the winners of its annual original script competition.
The short play winners are "It Is an Ancient Mariner" by Steven Doloff – first place; "Mortal Lives" by Seth Freeman – second place; "Three Players" by Hope Hommersand – third place; and "Eating Alone on a Wednesday Afternoon" by Alex J. Maryn and "Monster Talent" by Bill Brohaugh and Lisa Holt – honorable mention.
The one-act play winners are "The Wonder of You" by Bara Swain – first place and "Singleton" by William Waters – honorable mention.
A $25 full-access pass allows the ticket-holder to see as few or as many plays while supporting new works.
Also help select next year's winners by watching 2021 finalists.
Finalists are "Gimme Your Wallet" by David A. Gregory; "Drive-Through" by Lesley Becker: "Anchovies and Roses" by Bill Brohaugh and Lisa Holt: "Anna the K" by Donald Ralph Lampton; "Begin with Your Greatest Shame" by Ryan Elliot Wilson; "Takes Two" by Seth Freeman; "Adagio" by S.R. Bivens; "Fifteen Minutes to Freedom" by Ben 'Perri' Peruso; "The Conversation" by Tim Lehnert: "Swimming Upstream" by Rich Rubin; "Diet Coke For The Dead" by Joan Mathleu; "Garden Party" by Judy Klass; "A Presence in the World" by Robert S. Robbins: "And Every Creeping Thing" by Eric Craft; "Low Battery" by Chirs Minichino; "Eating Alone on a Wednesday Afternoon" by Alex J. Maryn; "Valuable" by Cherielyn Ferguson; "Mirrors" by John J. McGonagle and "A Lovely day for a boating trip (and to kill your spouse)" by Lindsey Brown.