July means mouth-watering blueberry pie, blueberry strudel and blueberry ice cream at historic Bethlehem's Blueberry Festival, and those who love all things blueberry won't be disappointed, although the festival at Burnside Plantation will look a little different this year.
For 2020, Historic Bethlehem Museums & Sites, which has been turning tongues blue for 33 years, is offering ways to safely enjoy the Blueberry Festival, known as the sweetest festival of the summer.
This year, the festival is announcing the Blueberry To Go Market, which, from July 18-26, will allow visitors to indulge in everything blueberry.
There are two ways visitors can enjoy the festival. On the weekends -- July 18, 19, 25 and 26 -- visit Bethlehem's "farm-in-the-city" by pre-purchasing 90-minute admission time slots from 10 a.m. to 5:30 p.m. for $3 per person. The visit includes a take-home craft bag for kids; live acoustic musicians; the chance to browse local crafters; the opportunity to shop favorite blueberry desserts and products at the open-air farmer's market; tours of Burnside Plantation's Colonial and Pollinator gardens; and a picnic in the apple orchards. Add-ons of beer from Fegley's Brew Works, wine from Black River Farms, and blueberry cocktails from xplorer Spirits are available.
During the week of July 20 to 24, pre-order blueberry desserts, blueberry product boxes and other items online for safe and easy drive-through pickup at Burnside. Choose your pickup day and time at checkout.
Burnside Plantation is located at 1461 Schoenersville Road in Bethlehem.
Da Vinci reopens with outdoor exhibit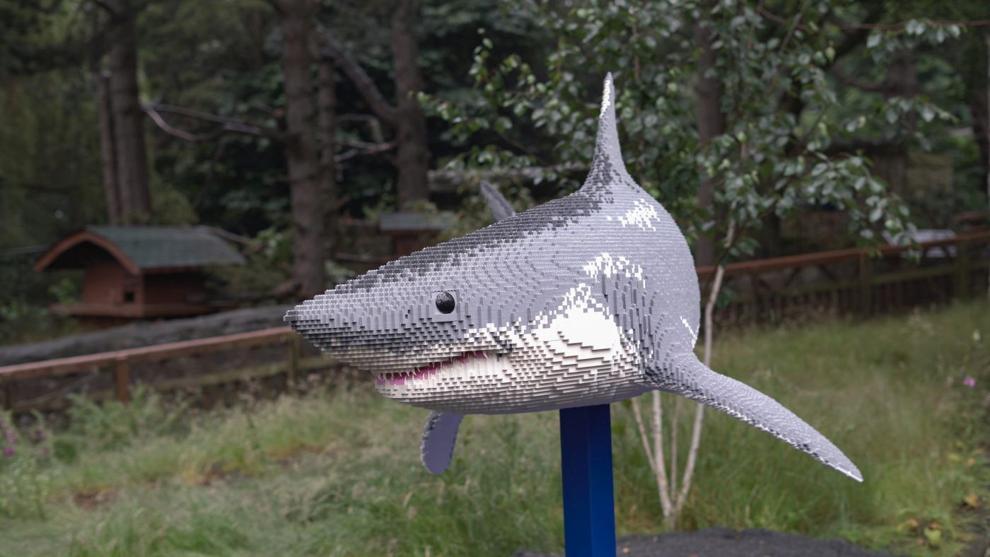 Allentown's Da Vinci Science Center, which has been closed since the quarantine started in March, announced it is reopening with a socially distanced special exhibition of life-size sculptures of marine animals, and it is entirely outdoors.
"Bricklive Ocean," produced by Imagine Exhibitions, features 25 sculptures of marine life, including life-sized sharks, dolphins, seals, and sea lions, built from more than one million interlocking construction toy bricks.
Throughout the exhibit, which took more than 4,300 hours to build, visitors will learn about the engineering design process, discover facts about marine life, and explore ways in which they can help protect aquatic animals and the ocean environment.
Sculptures include a 900-pound Mako shark made out of 62,000 construction toy bricks that took more than 270 hours to build; an 8-½-foot-tall giant squid, weighing more than 1,000 pounds; a vaquita porpoise, the world's rarest marine mammal, which is critically-endangered with only about 10 individuals remaining in the northern Gulf of California; as well as a sailfish, dolphin, manatee, African penguins, puffins, and more. 
Hours in July and August are 10 a.m. to 5 p.m. Monday to Wednesday and 10 a.m. to 9 p.m. Thursday to Sunday.
To avoid overcrowding, there is limited daily capacity and timed ticketing. Visitors must reserve timed tickets online in advance. The exhibition has been designed as a one-way path in which your party will move through a series of distinct stations, all while staying a safe distance from other parties. Face masks are required for all guests ages 2 and up.
The center's building will remain closed to the general public, and access to permanent exhibits will not be available. Restroom access will be available.
Tickets are $16.95.
Hawk Mountain reopens trails with social distancing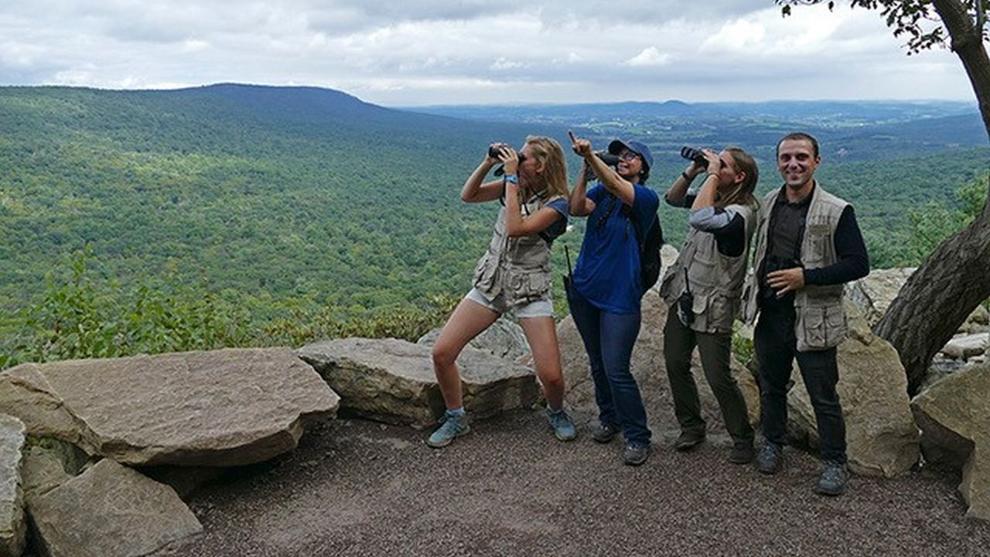 Enjoy magnificent views and watch raptors sore in the thermals at Hawk Mountain Sanctuary, which has reopened trails to the public. While the trails have reopened, the visitor center remains closed, and there are limited restrooms available.
Visitors are asked to buy tickets in advance and take a printed copy of their receipt to the gate.
Hikers are also asked to follow guidelines for social distancing. Wear a mask and use it upon entry and when encountering other groups. Uphill hikers have the right-of-way; step aside and allow others to pass. Announce your presence when passing from behind.
Consider a return visit if the parking lot appears crowded. Remain at least six feet from non-family members. If an overlook appears crowded, continue to another.
An average 18,000 birds of prey will soar over the sanctuary's rocky north lookout, a 1,500-foot outcropping on the Kittatinny Ridge or "Blue Mountain."
Visitors should take binoculars, something soft to sit on, and a day pack with water and snacks.
Trail fees are $10, adults; $7, seniors and $5, children age 6-12.
Hawk Mountain is located at 1700 Hawk Mountain Road in Albany Township, Berks County.
Hawk Mountain will continue its virtual speaker series at 4 p.m. Friday with "Bats of Hawk Mountain," presented by Aaron Haines.
Learn all about the sanctuary's new bat kiosk and the important bat research being conducted at Hawk Mountain.
The free program is part of the stay-at-home speaker series, targeted toward adults and interested learners.
The program is free, but registration is required. A link will be emailed to all registrants about one hour before the start of the live program.
Have breakfast with animals at Lehigh Valley Zoo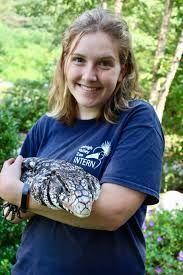 One of the Lehigh Valley Zoo's most popular events returns this weekend, when the zoo hosts "Breakfast with the Beasts" on July 18 and 19.
The trip starts with breakfast under the zoo's Peacock Pavilion. During breakfast, visitors can mingle among the zoo's ambassador animals while learning fun facts from zoo educators.
Next, visitors will be taken on a guided tour and learn about the background of the zoo animals and their conservation stories while getting an up-close look at the active early-morning zoo life.
Princess Belle and the Beast will make a guest appearance from 8-10 a.m. both days, courtesy of Joanna Bertalan of Professional Singing Princess.
The ticket includes daytime admission to the zoo and a giraffe feeding voucher to use anytime during the year, once giraffe feedings reopen.
There are two time slots – 8 and 9 a.m. -- both Saturday and Sunday.
The zoo is at 5150 Game Preserve Road in North Whitehall Township, Lehigh Coounty.
Tamaqua presents 'Almost Maine' live and virtually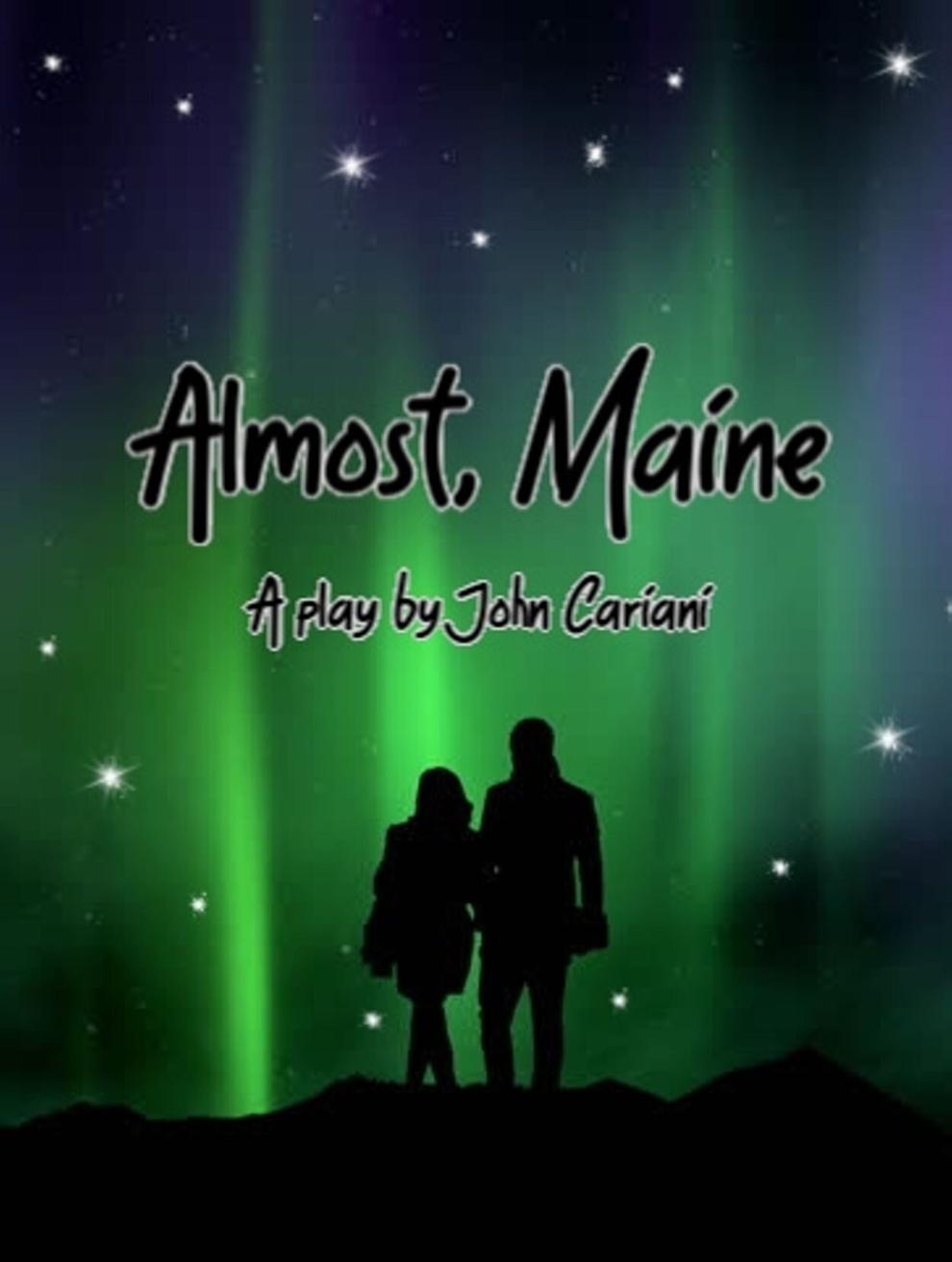 Tamaqua Community Arts Center presents the romantic comedy "Almost Maine" live at its theater this weekend, while also allowing those who choose to watch virtually.
Tickets will only be sold to 50% capacity for social distancing for shows at 2 and 7 p.m. July 18 and 19. Virtual tickets will be sold for the 7 p.m. July 18 and 19 shows.
The play, by John Cariani, comprises nine short plays that explore love and loss in a remote, mythical almost-town called Almost, Maine. It premiered at the Portland Stage Company in Portland, Maine, in 2004, when it broke box office records and garnered critical acclaim.
The assortment of characters include Pete and Ginette a dating couple; Jimmy, Sandrine and the waitress in a local hangout; Marvalyn and Steve, who meet in a boarding house wash room; Chad and Randy, two county boys drinking in a potato field, and longtime couple Gayle and Lendall.
"Almost Maine" features Zach Frie, Kipp Tonkin, Amelia Cassell, Ethan Turrano, Jocelyn Rega, Sara Frantz, Nathanial Noftz and Lottie Matyek.
Tickets are $10 and can be bought online.
Virtual ticket holders will receive an email with a Zoom webinar link to watch the show live.
Sigal Museum opens with members-only first weekend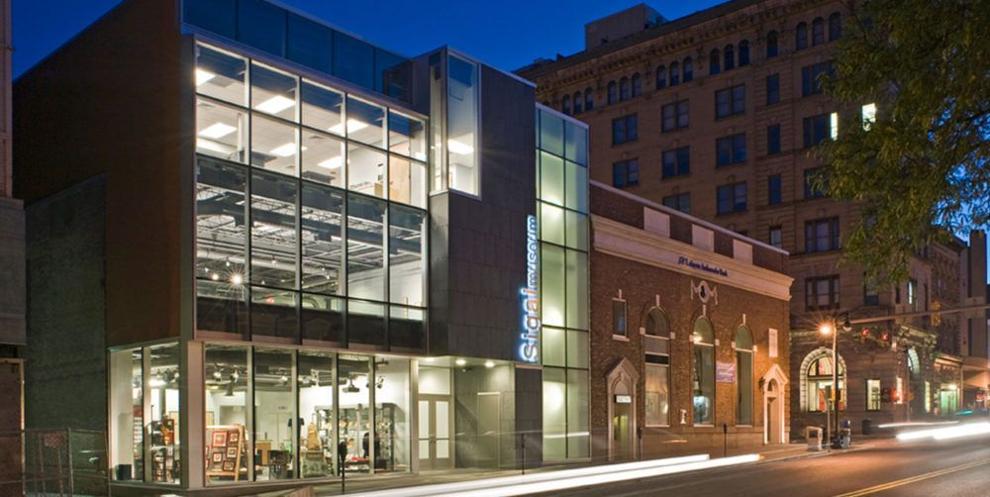 The Sigal Museum in Northampton County will be open weekends, starting this weekend with members only July 18 and 19. The following weekends will be open to the public with social distancing.
The Sigal Museum is home to collections of pre-European settlement artifacts, decorative arts, textiles, farming implements, colonial furniture, and much more. It is one of four museums and historic sites operated by Northampton County Historical and Genealogical Society in Easton.
The Charles Chrin Gallery serves as a showcase for rotating special exhibits that highlight collections of Northampton County Historical and Genealogical Society and its partners.
The Jane S. Moyer Library and the Museum Store will remain closed to the public for a bit longer. Research requests can be sent to info@northamptonctymuseum.org.
Admission this weekend will be pay-what-you-wish, but timed tickets need to be booked online in advance.
Drive-in event at Macungie Park
The Emmaus Theatre and The Moving Picture Cinema have teamed up with Macungie Memorial Park in Lehigh County and local businesses to present "Movies in Macungie Moonlight."
The community drive-in movie event will feature the 2016 family film "The Secret Life of Pets" on Friday.
In the animated comedy, the quiet life of a terrier named Max is upended when his owner takes in Duke, a stray whom Max instantly dislikes.
The gate opens at 7:30 p.m., and the movie will begin at dusk (around 8:30 p.m.).
Enter the park from the Main Street entrance. All cars will be parked nine feet apart to maintain social distancing requirements. Attendees are asked to sit directly in front or behind your vehicle.
Bananarama Sundae food truck will be serving banana whip sundaes, and there will be popcorn from the Emmaus Theatre.
Grumpy's Bar-B-Que Roadhouse food Truck will have barbecue and other items for sale.
Admission is $20 per car, cash only. There will be limited walk in seating for $5 per person.
All proceeds benefit Macungie Memorial Park.
Dueling Pianos in Quakertown on Sunday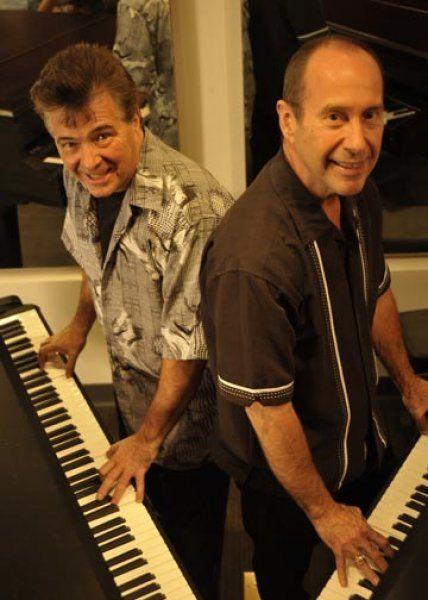 Quakertown, Bucks County, will present a free concert in the park with The Dueling Pianos at 6:30 p.m. on Sunday at Univest Performance Center, 301 West Mill Street.
The Dueling Pianos features Tony T. (Anthony Decarolis) and Wildman Joe (Joe Marchetti), performing energetic sing along classics for all ages. Their entertaining style of interacting with the audience has everyone singing, clapping and partying along.
The series, which brings music to the park on Sundays in July and August, will continue July 26 with Reservoir Hill Band, an original rock band with roots in blues, country, and alternative rock.
On Aug. 9, Tequila Rose perform the hottest "new country" hits along with some country classics and classic rock.
On Aug. 16, Mike Greer & Co. will perform a mix of classic rock and modern rock with an acoustic core and for the final concert on Aug. 23, Galena Brass, a a traditional brass ensemble will display their versatility with styles including Oktoberfest, patriotic, Christmas, Dixieland, and rock.
The rain date is July 20.
ArtsQuest live-streaming Guided by Voices concert Friday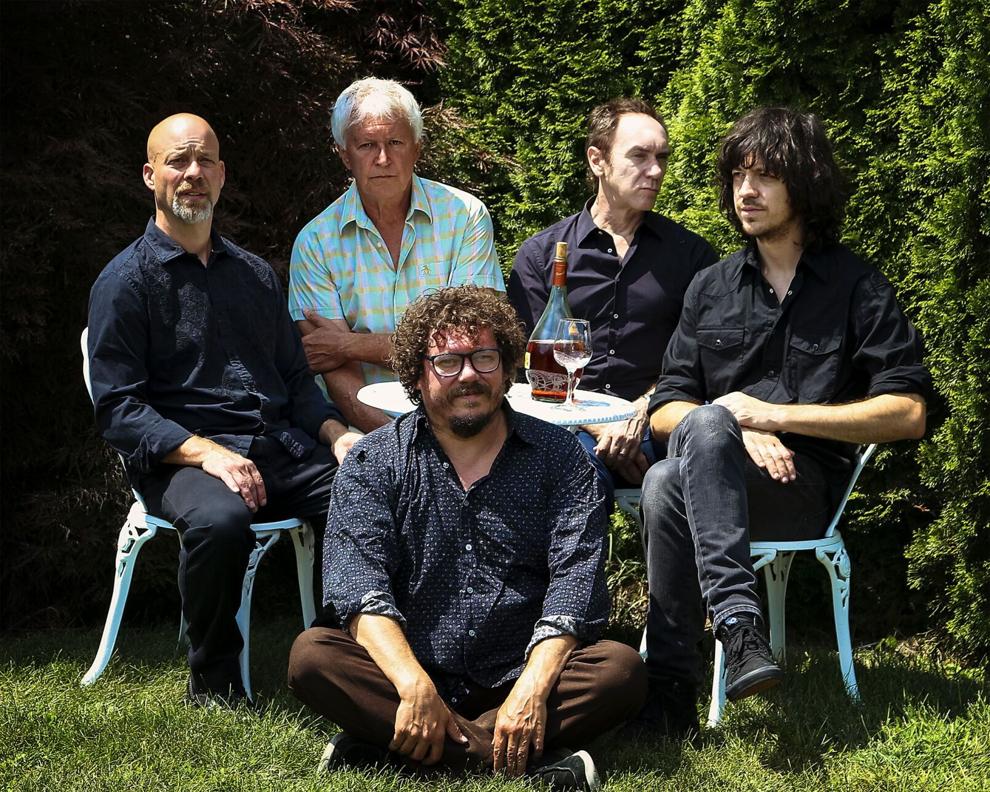 ArtsQuest will present indie act Guided by Voices virtually as part of its 2020 world tour at 5 p.m. July 17.
Led by songwriter Robert Pollard, Guided by Voices was formed in the early 1980s in Ohio and influenced by a host of sounds ranging from garage rock to post-punk. Among the band's many recordings are "I Am a Scientist," "Space Gun," "Under the Bushes," "Do the Collapse," "Sweating the Plague" and "Vampire on Titus."
Tickets for the show, which people can stream live in their homes, are on sale for $20.
For information, go to SteelStacks' website or Facebook page.