The Blues, Brews & Barbecue festival returns to downtown Allentown this weekend for its 13th year, after canceling last due to COVID-19. The popular free festival boasts a lineup of in-person musical performances across five stages, tasty barbecue, beer and more from noon to 10 p.m. on Saturday, July 31.
The festival, presented by the Downtown Allentown Business Alliance, features headline performances by multiple award-winning blues superstar, Shemekia Copeland, and the 2021 Blues Music Award 'Emerging Artist of the Year' winner, King Solomon Hicks.
Copeland is a Harlem native, and daughter of Texas blues guitarist Johnny Copeland. She has sung with Eric Clapton, Bonnie Raitt, Keith Richards, Carlos Santana, James Cotton and many others. She opened for The Rolling Stones and performed with B.B. King, Mick Jagger, Buddy Guy, Trombone Shorty, Gary Clark Jr. and at the White House for former President Barack Obama and First Lady Michelle Obama. She has received many accolades, including the Blues Music Award for Contemporary Blues Female Artist in 2016, and Billboard Top Blues Album in 2015.
Hicks is the 26-year-old guitar phenomenon from Harlem, New York. He also is a songwriter, and composer, who is fast becoming a household name.
They will be among 17 national and local blues acts including Bruce Katz, Lonnie Shields, Craig Thatcher Band with special guest, Mike Guldin, Dave Keller Band, Mikey Junior, Clarence Spady, The BC Combo, and more.
The music stages will be spread across the 600 and 700 blocks of Hamilton Street, plus North and South Seventh Street.
This outdoor music festival has drawn more than 25,000 people in the past.
A map and complete lineup are available online.
Berks Opera music at Hopewell Furnace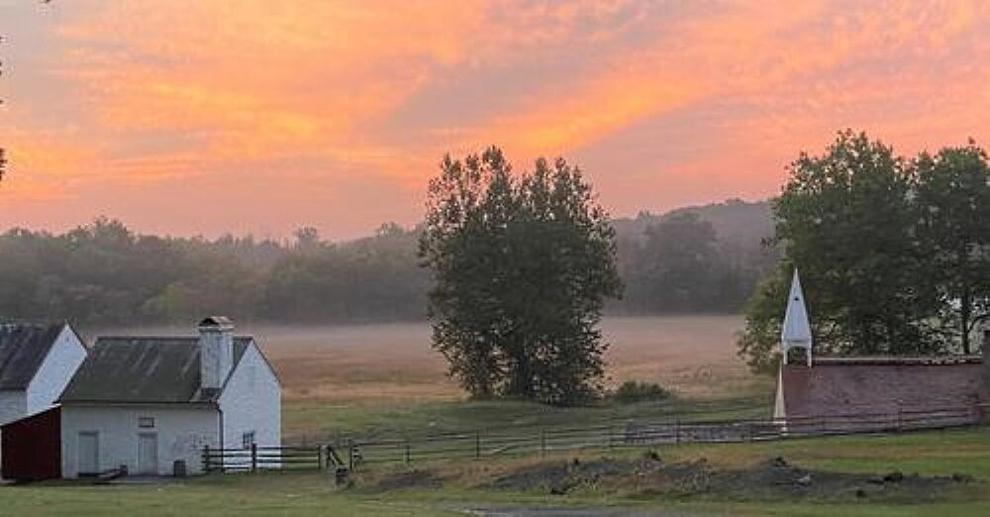 The National Park Service and Friends of Hopewell Furnace will mark the 245th anniversary of the Declaration of Independence at 2 p.m. Sunday, from the porch of the Ironmaster's House at Hopewell Furnace National Historic Site in Union Township.
The event will include selected reading from the declaration, along with performances by Berks Opera Company director and producer Francine Black, her granddaughter Isabelle Stetka and international playwright Christine Emmert.
The event is free and open to the public. People are welcome to bring lawn chairs or blankets. Ranger-led programs will also be offered during the day, every hour between 10 a.m. and 4 p.m., to explain the history and influence of the site.
Hopewell Furnace showcases an early American landscape of industrial operations from 1771-1883. Hopewell and other "iron plantations" laid the foundation for the transformation of the United States into an industrial giant for the time. The park's 848 acres and historic structures illustrate the business, technology and lifestyle of our growing nation.
More information is available by calling 610-582-8773 or going to the park's website.
Genesius Theatre summer camp presents 'Footloose – Youth Edition'
The Genesius Theatre's summer camp participants present present "Footloose – Youth Edition" on July 30 and 31. The performances will be held at the Reading Liederkranz Club, located at 143 Spook Lane near Reading, outdoors under their Grand Pavilion near Stokesay Castle.
"Footloose" celebrates the exhilaration of youth, the wisdom of listening to one another, and the power of forgiveness. The Youth Edition is a one-hour version of the upbeat musical specially designed for young performers. The iconic musical features music by Tom Snow with additional music by Eric Carmen, Sammy Hagar, Kenny Loggins and Jim Steinman.
When Ren and his mother move from Chicago to a small farming town, he is prepared for the inevitable adjustment period at his new high school. What he isn't prepared for are the rigorous local edicts, including a ban on dancing instituted by the local preacher, determined to exercise the control over the town's youth that he cannot command in his own home. When the reverend's rebellious daughter sets her sights on Ren, her roughneck boyfriend tries to sabotage Ren's reputation, with many of the locals eager to believe the worst about the new kid. The heartfelt story is set to an Oscar and Tony-nominated Top 40 score with new songs written for the stage musical.
The Genesius production is part of their theatrical youth programs offering opportunities to kids, ages 6 to 17 years old. This includes the Genesius Spotlight Summer Theatre Camp, that's held on the lush grounds of the Reading Liederkranz Club. The summer camp is now in its eighth year, and this year is the first time Genesius is running the camp for four weeks and presenting a full youth production in tandem with the camp.
The show will feature more than 30 kids, ages of 6 to 15 years old. Featured roles are played by, Natalie Clayton as Ariel, Angelina DiDea is Rusty, Jenny DiFabrizio as Urleene, Leah Lenair as Willard, Katie McClain as Ethel, Maddie Mell as Wendy Jo, Rocky Rochlin as Ren, and Bella Serrano as Vi.
The camp's director is Becka Malanios. The musical is directed by Dara Himes, music directed by Jennifer Parker Scott, choreographed by Jericho Joy, assistant directed by Kelsey Malone, with support from Genesius interns, Katie McKelvey, Chloe Marturano, Colleen Klahr, Jake Baum, Sydney Boyd, Ellen Rochling, Roberto Guevara.
Performances are 7:30 p.m. on Friday, July 30 and Saturday, July 31. Tickets are $20 for adults and $15 for students.
The Reading Liederkranz will have a cash bar and food is available before and after the show.
Reading Community Players present 'Beauty and the Beast Jr'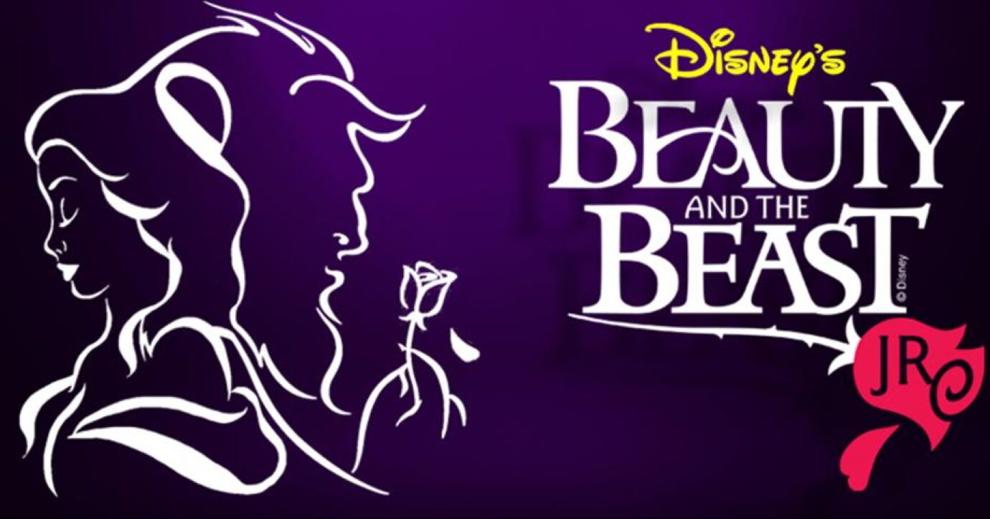 A tale old as time will be presented by Reading Community Players on Friday and Saturday.
Performances are set for 7 p.m. on July 30, and 3 & 7 p.m. on July 31 at Miller Center for the Arts, located at 4 North Second Street in Reading.
Based on the original Broadway production and the Academy Award-winning motion picture, Disney's "Beauty and the Beast Jr" is a fantastic adaptation of the story of transformation and tolerance. It features some of the most popular songs ever written by Alan Menken and the late Howard Ashman, along with new songs by Menken and Tim Rice. The classic story tells of Belle, a young woman in a provincial town, and the Beast, who is really a young prince trapped under the spell of an enchantress. If the Beast can learn to love and be loved, the curse will end and he will be transformed to his former self. But time is running out. If the Beast does not learn his lesson soon, he and his household will be doomed for all eternity.
Tickets are $15. Masks are required to attend, for the safety of the cast.
For information, call 610-607-6270 or go online.
'The Boomer Boys Musical' comes to Shawnee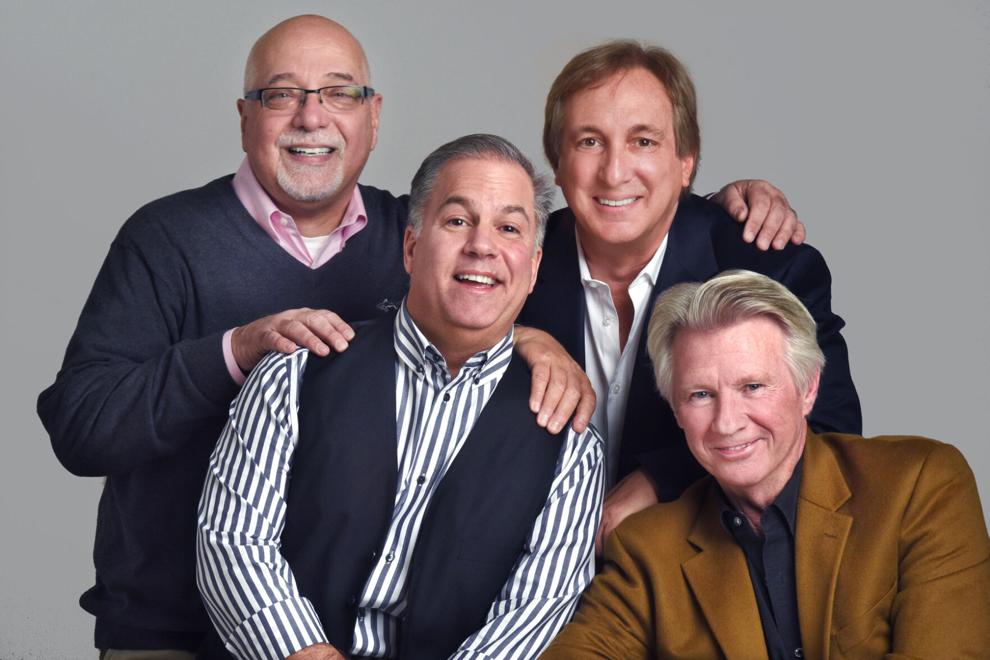 A hilarious night of songs, jokes, and stories about what happens to men when they reach "a certain age" comes to the Shawnee Playhouse in the Poconos at 7 p.m. on Sunday, August 1.
Billy Van Zandt brings the off-Broadway hit "The Boomer Boys Musical" to Shawnee for one night only, marking the start of the "Boomer Boys Musical" as it resumes its national tour.
Van Zandt and his writing partner, the late Jane Milmore, are two of the most often-produced playwrights in the world. Together for 46 years, they wrote and starred in 23 plays together, including the international hit comedy "You've Got Hate Mail," cult favorite ""Drop Dead," the musical "Merrily We Dance and Sing," and the summer stock stock perennial "Love, Sex, and the IRS."
The Van Zandt/Milmore plays have been produced in thousands of theaters worldwide, including two productions directed by Oscar winner Olympia Dukakis and one by film legend Burt Reynolds.
For television, they wrote and produced hundred of hours of television comedy, including "Newhart," "Martin" - which won them a People's Choice Award, "The Hughley's" - which won them a Prism Award, "Suddenly Susan" for Brooke Shields, "Daddy Dearest" for Don Rickles and Richard Lewis, "Anything But Love" for Jamie Lee Curtis and Richard Lewis, "The Wayans Bros.," and "I Love Lucy: The Very First Show," for which they got an Emmy nomination.
The music for "The Boomer Boys Musical" is composed by award-winning composer and headline entertainer Wayland Pickard. A national recording artist and four-time Grammy Award contender, Pickard is also a published playwright with Samuel French, a television "Ace" Award Nominee for HBO, a Cine Golden Eagle Award winner and a Billboard Song Finalist.
Bucks County Playhouse debuts 'The Marilu Henner Show'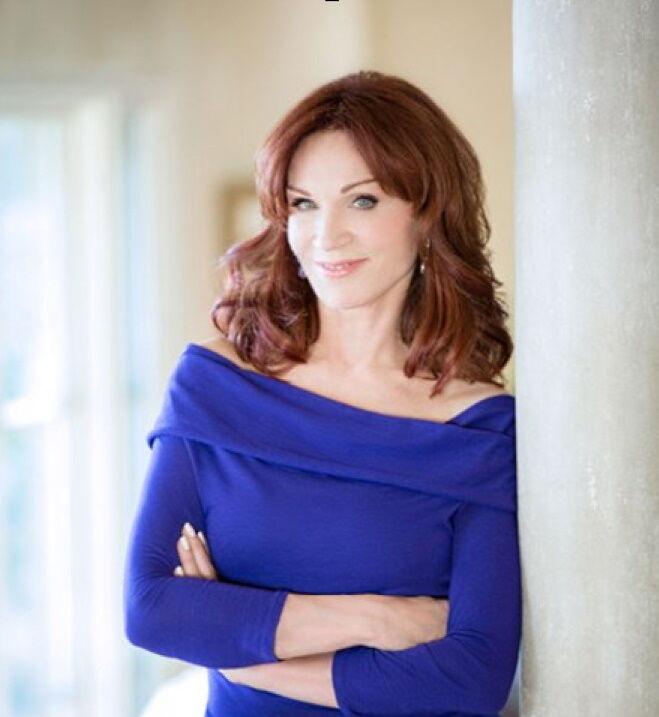 Stage and screen star, Marilu Henner, brings a memorable evening of song, dance and stories when she returns to the Bucks County Playhouse with her all-new club act, "The Marilu Henner Show." Performances run from July 29 to August 15.
Growing out of her sold-out cabaret engagement at New York's 54 Below, "The Marilu Henner Show" is being expanded for the Playhouse stage. Henner, the star of TV's "Taxi," seven Broadway shows, 23 Hallmark movies and more brings her super-hero memory to this all-new revue. The show also features singers-dancers, Julius Williams (Bucks County Playhouse's "Mamma Mia!") and Adam Vanek (Bucks County Playhouse's "Guys and Dolls"), with Michael Orland ("American Idol") leading the band. The show is directed by Bob Garrett.
"I am so excited to be bringing this show to Bucks County Playhouse," Henner says. "I'm thrilled to be backed by two incredibly talented and fabulous dancing fellow alums. Most exciting is a new section of the show that features my expansive and unusual memory, which means there will be something new to hear and see every performance."
Producer Josh Fielder says the show spotlights moments of Henner's life and career from growing up in a dancing school to "Grease" to "Taxi" to "Evening Shade" to Hallmark to Broadway and beyond.
As a two-time competitor on "Celebrity Apprentice" and "Celebrity Apprentice All-Stars," Henner made it to the Final Five and played for The Physicians' Committee for Responsible Medicine (PCRM) and the Alzheimer's Association. She also competed on the 23rd season of "Dancing with the Stars" on ABC, reaching the quarterfinals. As one of only 12 people documented with highly superior autobiographical memory (HSAM), Marilu was the subject of a three-part special on "60 Minutes" and on "60 Minutes Australia," as well as news programs and newspaper articles around the globe.
Performances are 7:30 p.m. Wednesdays through Sundays. Tickets start at $45. They're available online or by calling 215-862-2121.
Masks coverings are required for unvaccinated patrons and optional for those who are fully vaccinated.
Andrew Polec debuts streaming show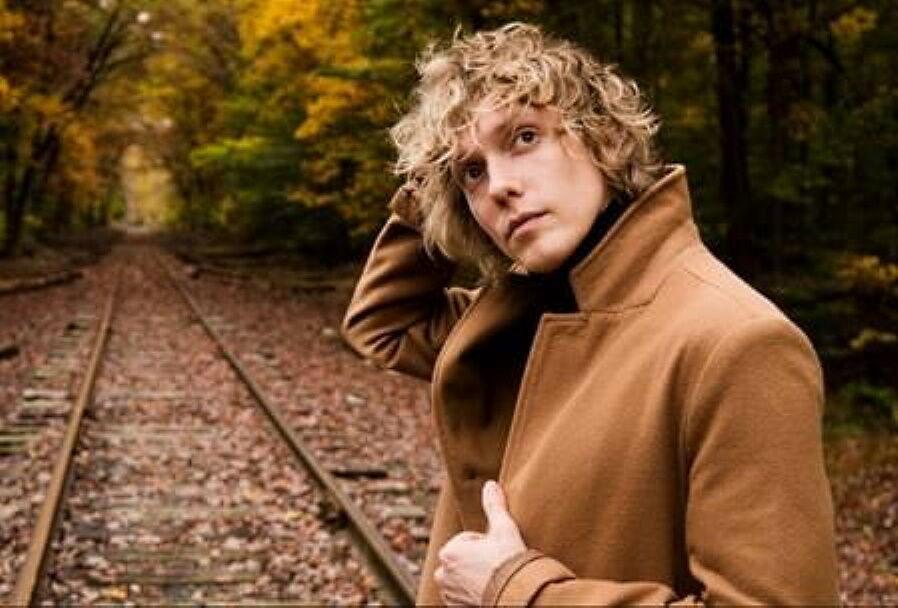 Andrew Polec, a Doylestown native and star of the international show of "Bat Out of Hell", reprises his acclaimed solo concert debut, "Legacy of Love," on the streaming platform, Stellar, beginning July 30. Filmed before a live audience at Bucks County Playhouse in New Hope earlier this year, Polec's performance will stream in high definition from July 30 through August 28, with a special live stream debut, hosted by Polec, at 2:30 p.m. on July 30.
Backed by The Michael Bond Quartet, Polec debuted the concert at Bucks County Playhouse in June as part of its Broadway Spotlight Concert Series. The streaming event will feature all the music from the live event and include a variety of genres including traditional musical theater ("Dear World," "The Fantasticks," "Camelot," "Rent," "Floyd Collins"), film ("The Greatest Showman") and rock 'n' roll (Queen, Bon Jovi, Three Dog Night, Kings of Leon ) with a homage to the late rock legend Jim Steinman.
Polec is about to star in "Hair" at the Old Globe Theater in San Diego in the role of Berger from Aug. 10 to Sept. 26. He earned rave reviews and won The Joe Allen Best West End Debut award, decided by public vote, at the Stage Debut Awards for his performance as "Strat" in "Bat Out of Hell: The Musical" at the Manchester Opera House and The London Coliseum. He reprised the role on the West End in London and Toronto, before leading the cast at the New York City Center. Polec appeared Off-Broadway in "The Fantasticks" at the Jerry Orbach Theater and has performed at the Hudson Valley Shakespeare Festival, Providence Fringe Festival, and with the Trinity Repertory Company. His television credits include "Katy Keene" and "Prodigal Son."
Streaming tickets are $25 and are available online.