Halloween is not the only holiday celebrated at the end of October.
The Day of the Dead is a Mexican holiday celebrated throughout Mexico and elsewhere by people of Mexican heritage.
In Berks County, the Nolde Forest Environmental Education Center is holding its own Day of the Dead celebration and invites the public to explore the environmental and cultural connections of the Mexican holiday, also known as Día de Muertos, on Thursday, Friday, and Saturday.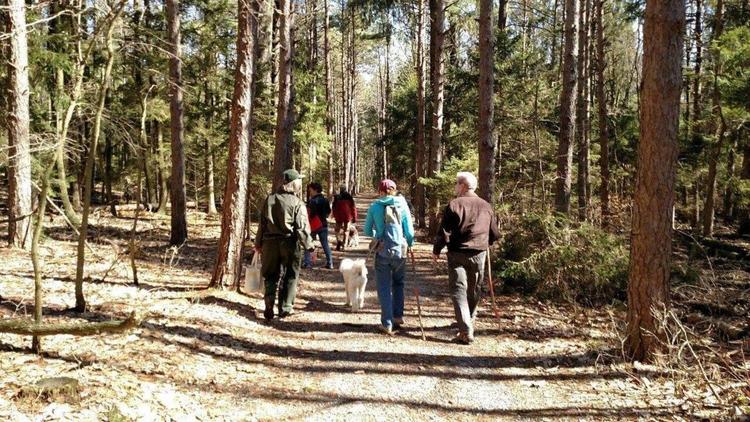 Instead of an all-day open house as in the past, however, participants must sign up for a timeslot to participate in the event. Each time slot will be limited to 10 people. At the designated time, you will be greeted in the educational center parking area by a park staff member who will guide you from station to station along the outdoor festival. Participants should expect to spend about 45 minutes completing all the stations, where they will learn about the history of the holiday and all its natural connections to the Nolde Forest.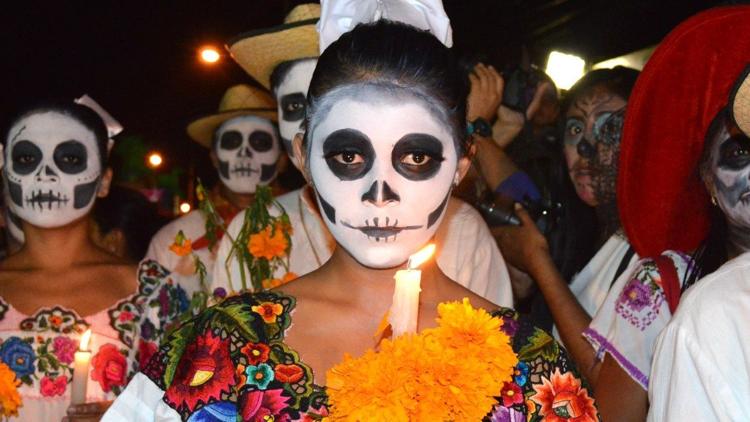 Day of the Dead is a multi-day holiday that involves family and friends gathering to pray for and remember friends and family members who have died, and helping support their spiritual journey. In Mexican culture, death is viewed as a natural part of the human cycle.
Registration is required, and no walk-ups or late arrivals will be allowed to participate.
The Day of the Dead celebration will be outdoors and will happen rain or shine. Participants are advised to dress for the weather and have a flashlight if signing up for a nighttime slot. Masks are required.
Available time slots are 5:30 to 7:30 p.m. on Thursday; 6 to 8 p.m. on Friday; and 1 to 4 p.m. on Saturday.
Nolde Forest is part of the Pennsylvania state parks system and is located in Cumru Township, south of  Reading.
To register, go to the state Department of Conservation and Natural Resources website.
Touchstone Theatre Festival UnBound concludes with Basement Poetry
Touchstone Theatre of Bethlehem concludes its second year of last year's successful "Festival UnBound" with a spoken word performance by the artists of Basement Poetry.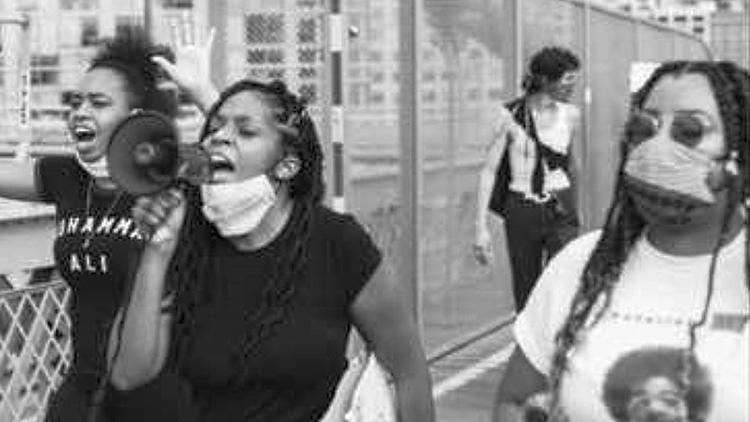 "Black Words, Black Voices, Black Magic, Black Matters," highlighting voices from the black community, will take place Saturday in Touchstone's parking lot.
Touchstone hosts Basement Poetry in an afternoon of poetry performances about the triumphs and traumas of the black American experience in 2020.
"To be black in America right now is a wound," said poet Kristina Haynes. "Nothing seems to exactly describe the pain in my lower back, my chest, blooming between my lungs, hanging so, so heavy in my heart. My grief is miles deep, ancestral deep."
The free event is at 2 p.m. on Saturday. Donations are welcome.
Masks and social distancing are required for all attendees.
Berks Sinfonietta to present third virtual concert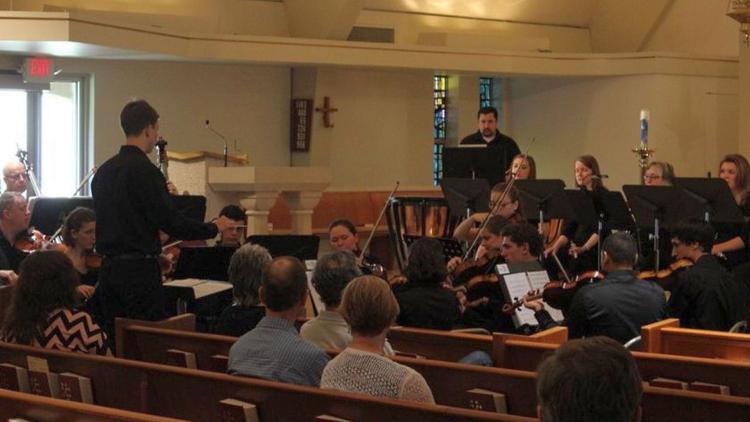 Berks Sinfonietta will perform in the third concert of its virtual fall season Saturday.
The performance will be streamed live on Facebook and YouTube at 7:30 p.m. on Saturday.
The string orchestra will play two works by English composer Gerald Finzi and Mexican composer Manuel Ponce. Finzi's "Romance," written in 1928, is passionate in character and rich in its melodic invention. Ponce's "Estampas Nocturnas," is a little-known gem, composed between 1908 and 1912. At the title implies, the four movements evoke nocturnal images, along with a charming Gavotte, a gorgeous lullaby and rhythmically propulsive and melodically rich finale.
Sinfonietta's wind quintet performs American composer Amy Cheney Beach's "Pastorale," and nine wind players come together to perform French composer Charles Gounod's "Petite Symphonie." Composed late in his career, the work was premiered in April 30, 1885, although much of it harkens back to the earlier classical era. The first movement has a slow introduction followed by an allegro in sonata form. The second is a gorgeous andante cantabile, almost an aria for flute. The third is a spritely scherzo with trio. The finale is another allegro, sparkling energetic lightness.
Viewing is open to all and free, though the orchestra appreciates donations equaling its usual ticket costs of $15 per adult and $5 per child.
Civic Theatre to host virtual cabaret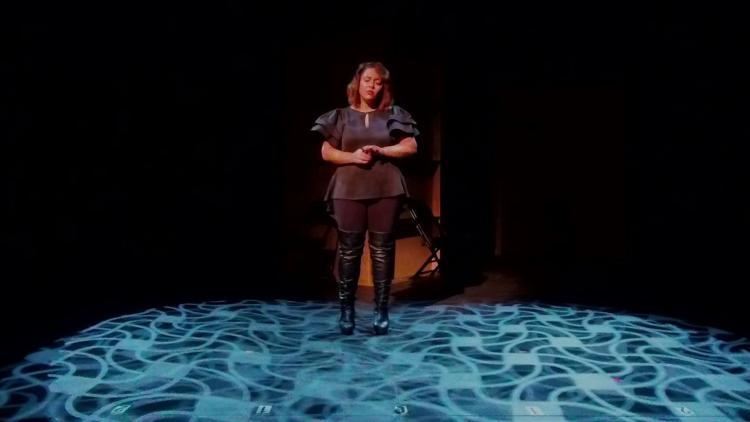 Civic Theatre will present its first virtual cabaret called "What Could Have Been & What's to Come" at 7:30 p.m. on Thursday on Civic's YouTube channel.
It's a cabaret of the theater's intentions for its 2020 season and a look at what the future may bring.
The first half will be a retrospective of songs from productions that were canceled due to the pandemic, including "Spamalot," "Something Rotten," "Blood Brothers."
The second half of the concert will be about moving forward and examining what Civic can become in the future, influenced by racial injustice, political and economic upheaval, and perspective gained from isolation due to COVID-19
The cast includes Tracy Ceschin, who was cast as Mrs. Johnstone in Civic's canceled production of "Blood Brothers;" and Rowan Huggins, who will sing songs of "The Lady of the Lake" from the cancelled production of "Spamalot."
Other performers are Ali Santos, Andrew Mark-Schaffer, Andrew Stewart, Carter Reichard, Jalon Mathis and Tatiana Torres.
In addition to songs from canceled productions, the show will include songs from other musicals including "The Color Purple," "Waitress," "Catch Me if You Can" and "Nine."
Performers will be masked for almost all of the concert, unless they are singing a solo at a distance from other cast members, although everyone will be included in all numbers.
Tickets are $20 and available on the theater's website.
Virtual dance concert on tap next at DeSales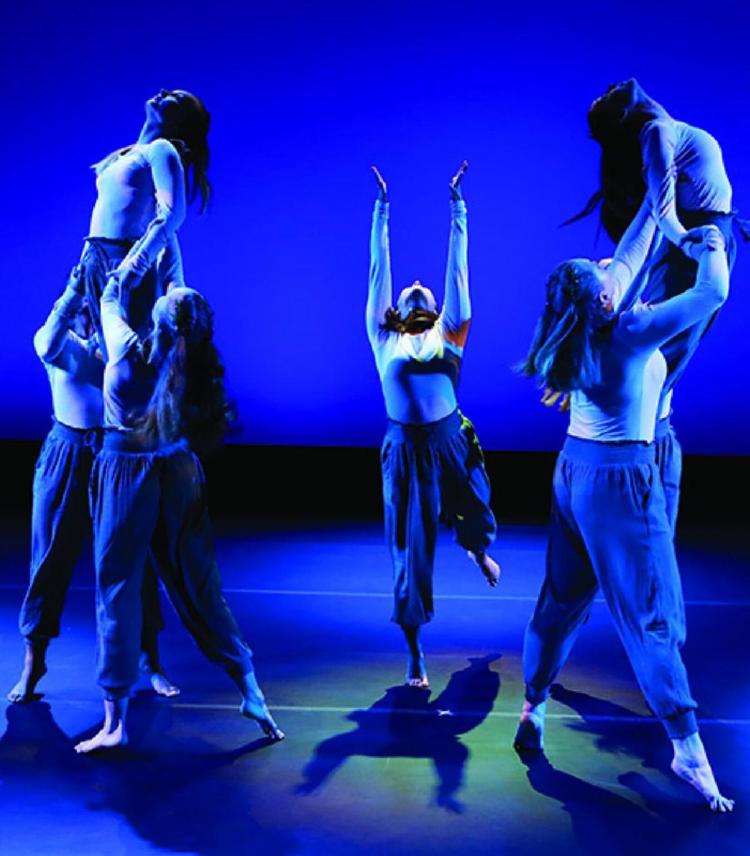 Continuing its first-ever virtual season, DeSales University in Upper Saucon Township, Lehigh County, is next showcasing its talented dance students with the "Emerging Choreographers Concert" on Saturday and Sunday.
Angela Sigley Grossman is artistic director for the virtual concert, which celebrates the beauty of human movement through a select group of student choreographers premiering new works that have been filmed in the college's Schubert Theatre.
Madeline Rasbold's piece is about the Enneagram, a nine pointed star-like figure. It is a system that represents the spectrum of basic personality types and the piece explores the system, as well as personal growth and figuring out who you want to be.
Faith Nikolaus said her piece is inspired by the tragic reality of the radical individualism and moral relativism that permeates our culture and its negative impacts on the individual.
Ashley Beyer's dance program is based on her past experience with being in multiple hurricanes and tells the story of how natural disasters and humans are alike.
Emma Maurer said she was inspired by the strange dreams she has had since the rise of the pandemic and the stress that comes with it. She was intrigued by the connection between the waking world and what our bodies go through while in a sleeping and dreaming state.
Dreams also inspired Danielle Curtin, who said the idea for her piece came from lucid dreams she had as a kid and how she took control over them.
Ashley Teter's piece is based on nature and areas where she hiked while working at a summer camp the last three summers.
Tickets are $10. To get the link to view the concert, go to DeSales' website or call 610-282-3192.
Muhlenberg to present student-led theater festival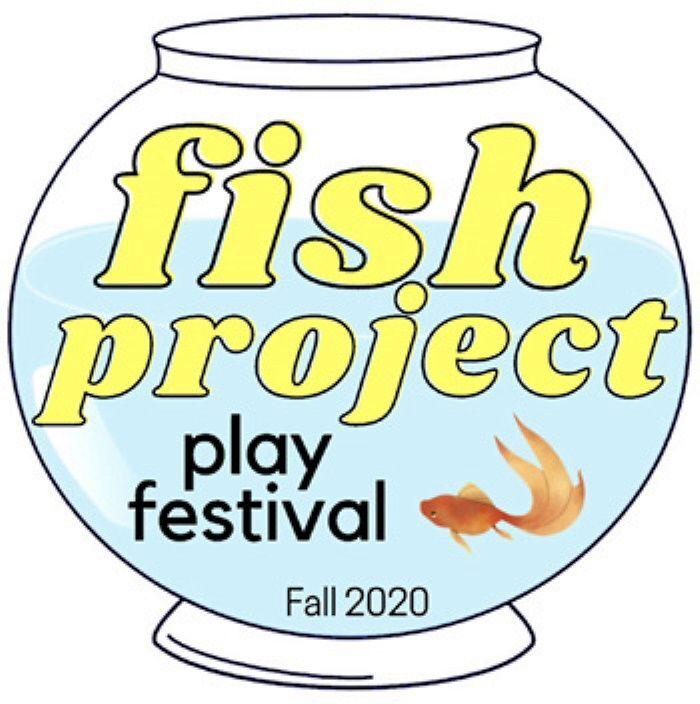 The students of the Muhlenberg Theatre Association have put together an innovative program of theater projects for the first-ever Fish Project Play Festival this weekend.
Some of the plays in the virtual festival are prerecorded, and some are performed live. All projects are directed, designed, and performed entirely by Muhlenberg College theater students.
All performances will be presented via Zoom. The passcode is FISH.
Showing at 7 p.m. on Friday and 7:40 p.m. on Sunday is "The White Plague," by Karel Čapek and directed by Bekka Broyles.
"The White Plague" explores a country troubled with tyrannical leaders, war, and disease in three acts full of satirical drama.
"Love and Information," a new play by Caryl Churchill and directed by Savannah Hastings, will be at 9:15 p.m. on Friday and 7:20 p.m. on Saturday.
"Love and Information" is a fast-moving kaleidoscope in which more than 100 characters try to make sense of what they know.
"The Philadelphia," by David Ives and directed by Alegra Secor will be at 7 p.m. on Saturday and 7:20 p.m. on Sunday.
Mark wakes up in New York City and wonders why isn't there a cab, a copy of the Times, or a cold beer. You can't always get what you want, and in this clash of the cities, you might only be able to get the complete opposite, plus a cheesesteak.
"Heart of Hearing," by Joseph Zeccola and directed by Amira Jackson, will be at 8:55 p.m. on Saturday and 7 p.m. on Sunday.
"Heart Of Hearing" is a 10-minute play that deals with the complexities of love, relationships, and self-identity. Angie and Josh were at one point in time in love. Angie calls Josh to see what he's up to and to "apologize" for blowing him off a while back. They get to talking about their current relationships, their strange relationship, and for a brief moment remember what it feels like to be in love.
Lehigh Valley Charter High School for the Arts reimagines Halloween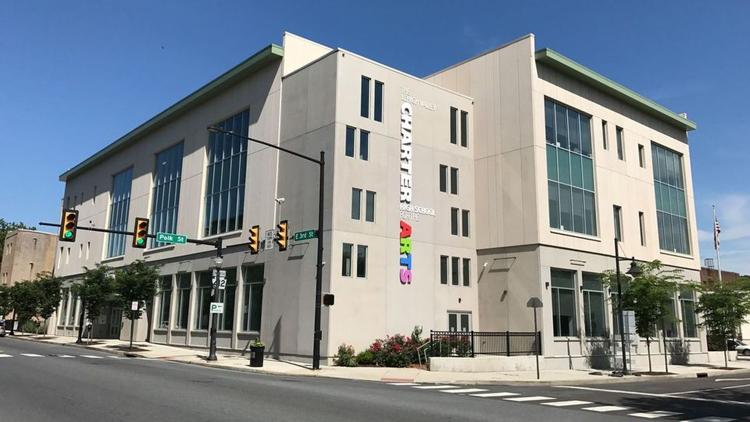 Lehigh Valley Charter High School for the Arts in Bethlehem presents its very first virtual Halloween experience. The program has been designed by students in the school's productions arts department and includes a virtual haunted house escape room, titled "Don't Look Under the Bed" and a set of audiobooks called "Not Your Bedtime Stories."
Under the direction of the department's artistic director, Rae Labadie, a group of students produced the audiobook series and the haunted house escape room using their skills in the areas of set design, costume design, sound design, projection, and lighting design.
The audiobook series, "Not Your Bedtime Stories," will include three storybooks, developed by students in the Production Arts Storytelling class. Students do voice-over narration and sound design. The series will be launched Friday and will be available for purchase through Nov. 1. Parental discretion is advised for younger children.
The virtual haunted house escape room, "Don't Look Under the Bed," will be created with Google applications, and will operate as a 'point and click' game. There will be several rooms that players can access the key for each door by using clues in the room to answer a series of riddles. The escape room will launch Oct. 30 and will be available through Nov. 1.
Tickets for both virtual experiences are $6 for students and $11 for adults. For tickets, go to the school's website.
Photography exhibit opens at National Museum of Industrial History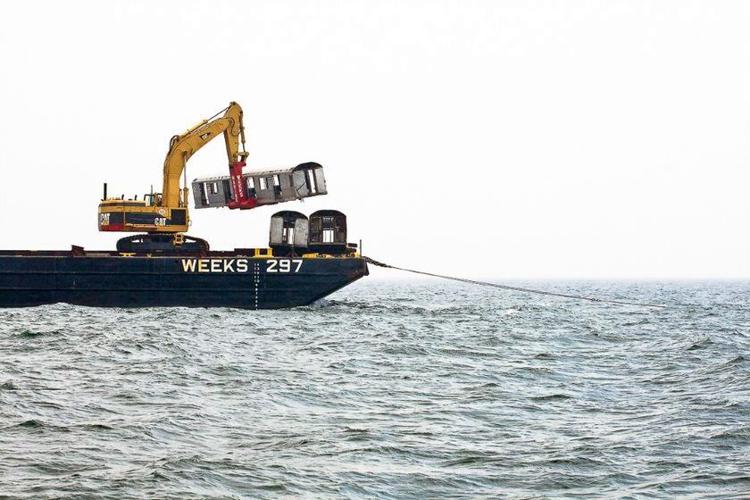 "Machines of Interest: The Selected Works of Stephen Mallon," a new exhibit featuring over two dozen original prints from the New York-based photographer, is now on display at the National Museum of Industrial History in Bethlehem.
"Machines of Interest" highlights Mallon's most recent projects in a celebration of beauty and function intersecting with the natural world. The exhibit features photos from the artist's collection, spanning life on the rails to deconstruction in the recycling yard to unique perspectives of human-made machines. Stephen's work will give visitors a look at industry like never before.
"Stephen's crisp, detailed, and beautiful images are something to behold," said Glenn Koehler, the museum's director of marketing and public relations. "His eye for finding beauty in industrial landscapes and his diverse body of work will resonate with everyone from art enthusiasts to engineers to hobby photographers."
Mallon's work has been exhibited in museums and galleries internationally, and his work has been written about in publications that include National Geographic, The New Yorker, New York Times, Vanity Fair, Wired, Stern, PetaPixel, Viral Forest, BuzzFeed, New York Magazine, and The Huffington Post. Mallon's work has also been featured on CNN, CBS, MSNBC, and NPR.
The exhibit will be on view through March 7.
The museum is currently operating on modified hours and procedures due to the COVID-19 pandemic. For current hours and admission, go to the museum's website. 
Cyndi Lauper at Bucks County Playhouse virtual gala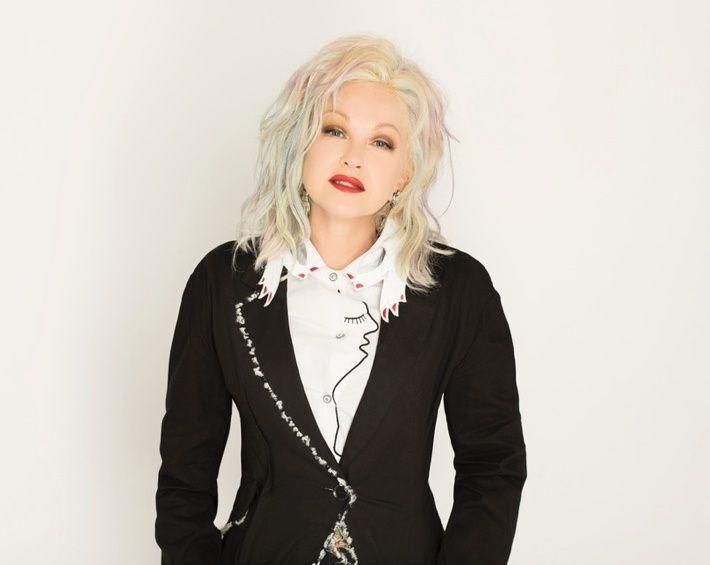 Bucks County Playhouse will hold its annual benefit gala online, featuring Cyndi Lauper at 7 p.m. on Saturday.
"Bucks County Playhouse – At Home 2020: A Gala Celebration" replaces the playhouse's annual in-person celebration while allowing patrons to enjoy the festivities from the comfort and safety of their homes.
The centerpiece of the online event is a musical presentation and interview with musical icon Cyndi Lauper, who will introduce several rarely seen performances of her musical hits and recall personal anecdotes from her ground-breaking career.
Cyndi Lauper is a Grammy, Emmy and Tony Award-winning artist with more than 30 sterling years and global record sales in excess of 50 million albums. With her first album, "She's So Unusual," Lauper won a Grammy Award for best new artist and became the first female in history to have four top-five singles from a debut album. Since then, Lauper has released 10 additional studio albums, been inducted into the Songwriters Hall of Fame and celebrated as a New York Times best-selling author.
The gala will highlight the nonprofit mission of Bucks County Playhouse, which includes its new musical development program, the Oscar Hammerstein Festival, and innovative education programs like the Student Theatre Festival, GirlSpeak, and the Playhouse Youth Company. Two programs that launched within the last year, the Playhouse Institute, which provides professional training to high school drama teachers, and "Bounce," an education program that is currently working with 4th and 5th grade students in the Morrisville School District, have been developed partially with funds raised at previous galas.
The virtual gala is a ticketed event. Tickets are available on the playhouse's website.