Robert Burns is considered the national poet of Scotland, and once a year, he is celebrated on his birthday, which is in January. This year, on Saturday, Burns, who penned the classic song "Auld Lang Syne," will be remembered with music and verse at Godfrey Daniels, 7 E. Fourth St., Bethlehem.
At 8 p.m., Tom and Alison Gillespie, of Blackwater, will join with Terry Hartzell, Fred Gilmartin and Rick Weaver of Piper's Request to celebrate Burns' birthday.
Along with vocalist Fiona Gillespie, the group will present Burns' songs, poetry and all things Scots to commemorate the literary legend. Burns was the first to gain acclaim for writing in Scot's dialect, the language of the common man. Burns' celebrations occur around the world, from Tanzania to Delhi, St. Petersburg to Dhaka and from Glasgow to Los Angeles and to Bethlehem. Also, Kate Scuffle, from Selkie Theater, will offer dramatic readings and commentary of the bard's recognition of romance, country pleasures, politics and haggis.
Tickets cost $20.50 and can be bought online.
First Friday in Bethlehem
Enjoy art and music at First Friday from 6 to 9 p.m. in south Bethlehem. The Banana Factory will feature guided gallery tours, open studios, and glassblowing demos.
On display are works from the 11th annual InVision Juried Exhibition in the Crayola Gallery, and "What is Alternative Process Photography?," in the Banana Factory hallway. Artwork from InVision Community Photo Exhibition will be on display in Studio 102.
There will be free art-making for families, and artists will open their studios on the second and third floors.
There will be demonstrations of glassblowing in the ArtsQuest glass studio by Dennis Gardner and the ArtsQuest glass studio team. Becky Shoemaker will demonstrate glass fusing in the Mosaics/Fusing Classroom on the third floor.
Musician Nick Lindsay will be performing in the Crayola Gallery.
Everyone is required to wear a mask and social distancing is encouraged.
'Rent' in Easton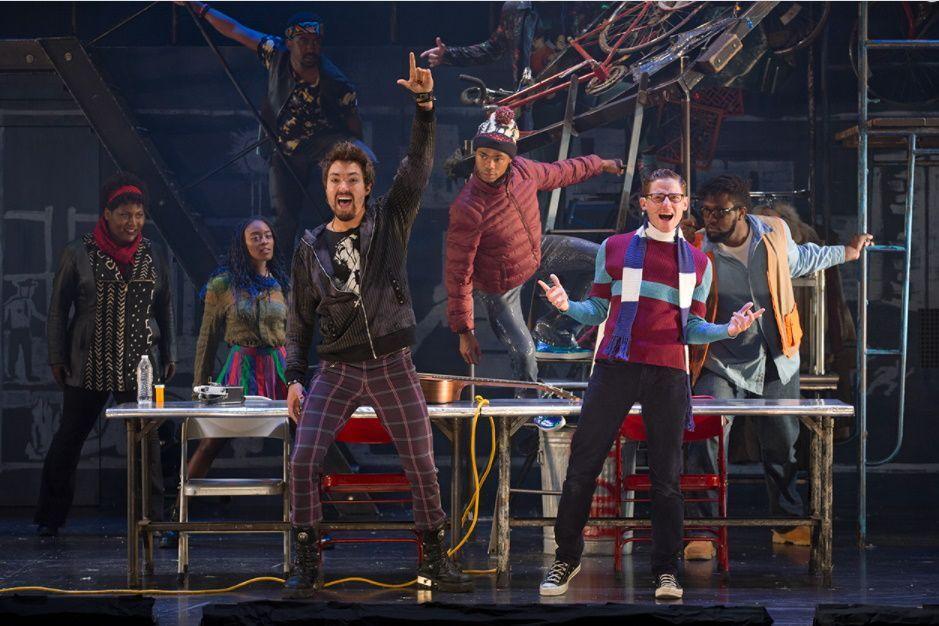 The groundbreaking Broadway musical "Rent" will be in Easton for two shows as part of its "25th Anniversary Farewell Tour."
"Rent" will play at 7 p.m. on Jan. 12 and 13 at State Theatre Center for the Arts, 453 Northampton St., Easton.
Inspired by Giacomo Puccini's 1896 opera "La Bohème," Jonathan Larson's "Rent" tells the story of a group of impoverished young artists struggling to survive and create a life in lower Manhattan's East Village in the thriving days of bohemian Alphabet City, under the shadow of AIDS.
The Tony Award- and Pulitzer Prize-winning show follows a year in the lives of a group of artists and friends struggling to follow their dreams without selling out.
"Rent" had its world premiere off-Broadway in 1996 to enthusiastic reviews and transferred to Broadway shortly after. "Rent" won the 1996 Tony Award for best musical as well as the Pulitzer Prize for drama. The musical has been translated into every major language and has been performed in 27 countries across six continents.
Many popular songs have come from the show, including the title song, "Seasons of Love," "La Vie Bohème," and "Without You."
Tours of "Rent" crossed the country almost continuously for 25 years, with the latest tour playing five countries and 237 cities. The tour was suspended in 2020 due to the coronavirus pandemic.
Director Evan Ensign re-stages the tour based on the original Broadway direction by Michael Greif.
The cast features Cody Jenkins as Mark; Coleman Cummings as Roger; Aiyana Smash as Mimi; Lyndie Moe as Maureen; Rayla Garske as Joanne; Javon King as Angel, and Shafiq Hicks Tom Collins.
Tickets cost $59 - $65.
Berks Sinfonietta to perform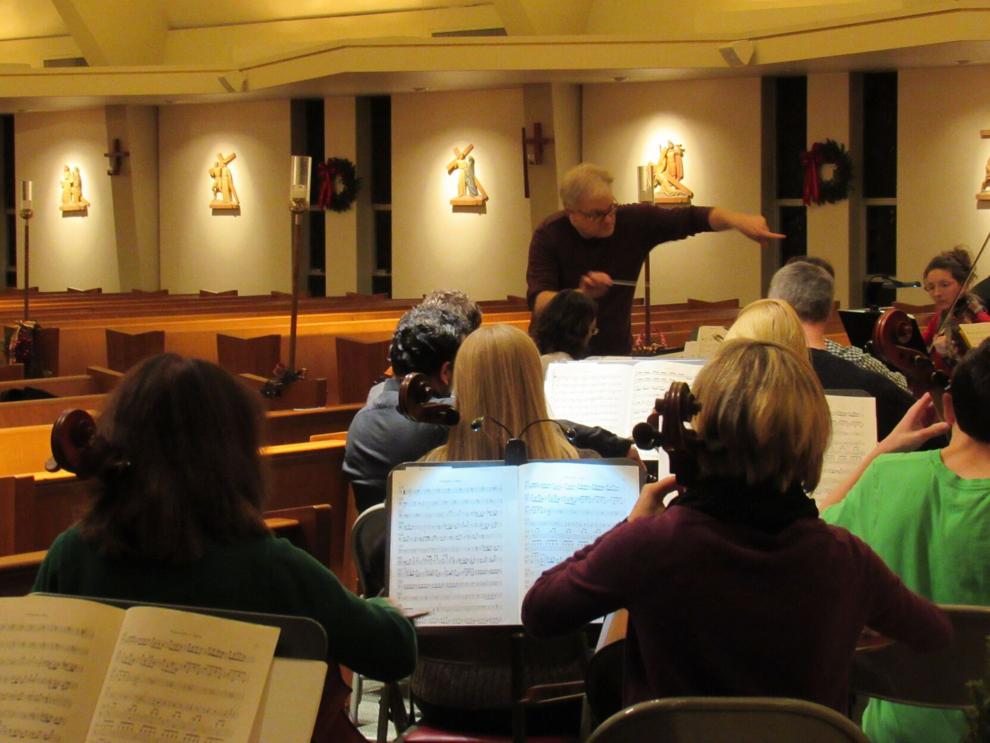 Berks Sinfonietta will explore the classical period symphony in works by Mozart, Haydn, Boccherini, and Swedish composer Elfrida Andrée in its program "Something Borrowed, Something New" on Saturday and Sunday.
Performances will be at 7:30 p.m. on Saturday at Atonement Lutheran Church, 5 Wyomissing Blvd., Wyomissing, and at 4 p.m. on Sunday at Grace Lutheran Church, 517 N. Queen St., Lancaster.
Included in the program is Mozart's "Symphony No. 29," considered his first fully mature symphonic work. Originally written for an unknown opera, Haydn thought so highly of his "Overture la 7" that he later repurposed it as an alternate finale to his fifty-third symphony. The writing is typically joyful, brimming with energy and invention.
Wranitzky's "Symphony in C Major" (Op. 19), signifies a high point in his career. When Franz II was crowned Holy Roman Emperor in Frankfurt in July 1792, Wranitzky was commissioned to compose a work to celebrate: this symphony was the result. It is marked by a suitably festive orchestration that includes horns, trumpets, and timpani, in music of stark contrasts, rhythmic drive, and harmonic ingenuity.
Born in Lucca, Italy, Boccherini studied music and the cello initially with his father and then in Rome. While much of his output focuses on the cello, he wrote prolifically in every genre. As a youth, he toured throughout Europe gaining fame as a sensitive and virtuosic player. His "Sinfonia in D" originally served as an overture to his Il Giuseppe oratorio, but was quickly allowed to stand on its own as a three-movement symphony.
Elfrida Andrée was born in Visby, Sweden, and studied with Niels Wilhelm Gade. An activist in the Swedish women's movement, she was one of the first female organists to be officially appointed in Scandinavia. "Andante Quasi Recitativo," one of her best-known and touching works, premiered in May 1877 and conducted by the composer.
Masks are required. There also will be a livestream for an at-will donation.
Live concert tickets cost $15 for adults and $5 for children. They will be available at the door or online for the concert in Berks County and the concert in Lancaster County.
'Cinderella' opera on the big screen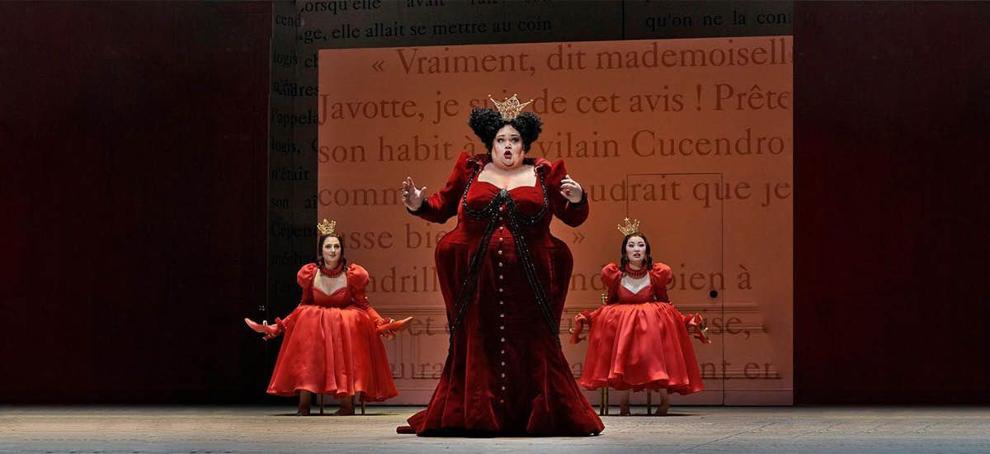 The Metropolitan Opera will present a new installment in its series of abridged opera adaptations for family audiences at 12:55 p.m. on Sunday at Miller Symphony Hall in Allentown.
The Met: Live in HD presents Daurent Pelly's storybook staging of Massenet's "Cendrillon" with an all-new English translation in an abridged 90 minutes, with mezzo-soprano Isabel Leonard as its rags-to-riches princess. Maestro Emmanuel Villaume leads a delightful cast, which includes mezzo-soprano Emily D'Angelo as Cinderella's Prince Charming, soprano Jessica Pratt as her Fairy Godmother, and mezzo-soprano Stephanie Blythe and bass-baritone Laurent Naouri as her feuding guardians.
In the English translation by Kelley Rourke, Pandolfe, a country gentleman, has married Madame de la Haltière, an imperious countess. She and her daughters, Noémie and Dorothée, bully Pandolfe's daughter from his first marriage, Lucette — known as Cendrillon.
Tickets cost $24 for adults, $22 for seniors, and $17 for students.
Bach at Noon in Bethlehem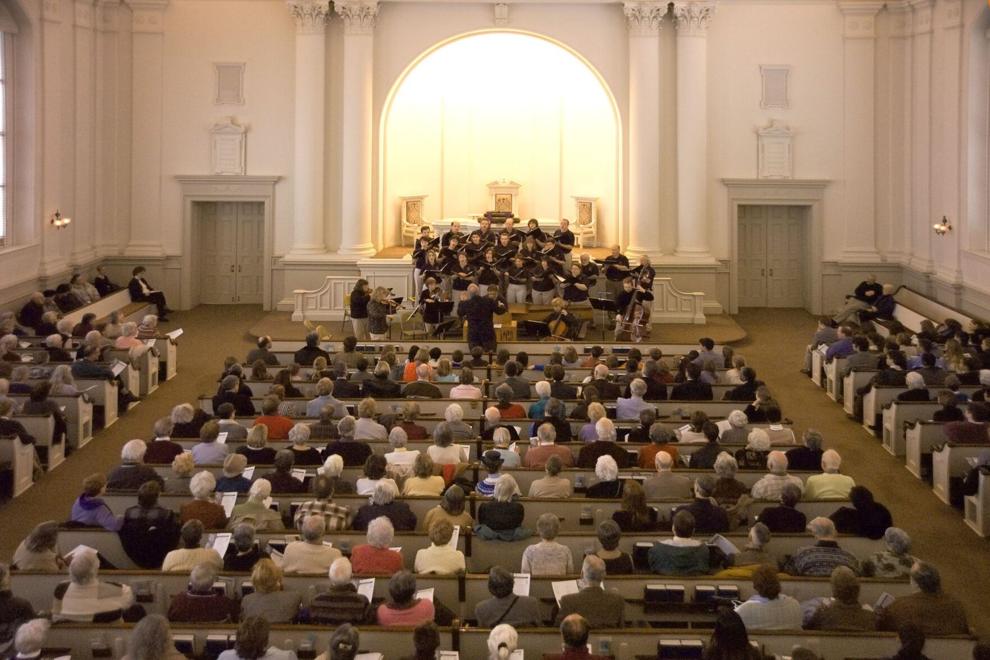 Bach at Noon continues in Central Moravian Church in downtown Bethlehem as The Bach Choir of Bethlehem presents the first of its 2022 Wintertide Celebration concerts at noon on Jan. 11.
The program includes Johann Sebastian Bach's "Harpsichord Concerto in G Minor, BWV 1058," featuring Charlotte Mattax Moersch on harpsichord and Bach's "Cantata 40 – Dazu ist erschienen die Liebe Gottes." Soloists are Katherine Kaiser, soprano; Leah Kun, alto; Stephen Ng, tenor; and David Newman, baritone.
Also featured are members of The Bach Festival Orchestra, including Elizabeth Field, Stephani Bell, Rebecca Brown, Inna Eyzerovich, Linda Kistler, and Mary Ogletree, violins; Akhmed Mamedov and Lucy Windt, violas: Loretta O'Sullivan and Noelle Casella Grand, celli: Stephen Groat, bass: Mary Watt and Nobuo Kitagawa, oboes: Charles Holdeman, bassoon: Anthony Cecere and Karen Schubert, French horn and Thomas Goeman, continuo organ and harpsichord.
A guest conductor will lead members of the choir, The Bach Festival Orchestra and guest soloists.
Capacity will be limited, and there will be social distancing guidelines within and between the pews.
All attendees will be required to show proof of vaccination and wear a face mask.
Doors will open at 11:30 a.m., and there is no cost for admission, although contributions will be accepted.
Central Moravian Church is located at 73 West Church St. in Bethlehem.
Pretzel history in Berks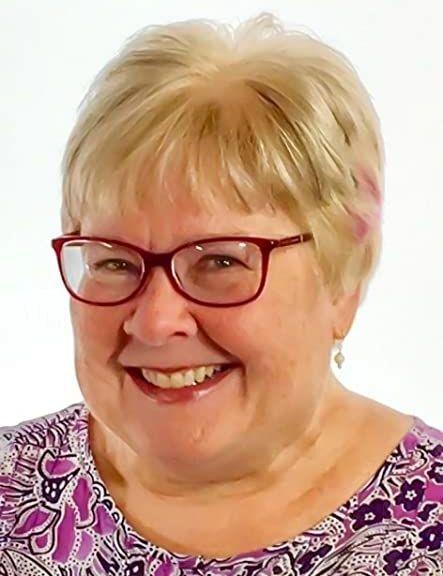 Berks History Center will present "Twisted: Mindful Pretzel Consumption" at its Second Saturday program at 10 a.m. on Saturday at Berks History Center, 940 Centre Ave., Reading.
Great-great-granddaughter of Julius Sturgis, author Jill Marie Thomas, presents the history of America's oldest commercial pretzel bakery (c. 1861), which started in Lititz, Lancaster County, with its modern factory now located in Cumru Township. With access to the Sturgis family baking industry archives, the program will include the progression of baking through the decades from the hand-twisting days to the current extrusion methods, and will include a hands-on opportunity for participants to give twisting a pretzel a try.
The program will be held in person, inside the Berks History Center museum auditorium. Admission is $8. The program fee includes admission to the museum. Coffee, hot tea, juice and pre-packaged muffins will be made available for participants at 9:30 a.m.
Masks will be required and seating will be limited to facilitate social distancing.
Call 610-375-4375 prior to the event to reserve a space.