With the weather taking a colder turn this weekend, it's the perfect time for West Reading's fourth annual Ice n Spice Fest.
Stroll along the 500, 600 and 700 blocks of Penn Avenue and watch ice artists turn a block of ice into a cool sculpture. Various artists can be found at different locations along the avenue, and area businesses will offer shopping, dining and cocktail specials. Everyone is asked to practice social distancing.
The hours are 4 to 8 p.m. on Friday and noon to 8 p.m. on Saturday. The ice sculptures will remain on display Sunday for photo opportunities.
The featured artist is Danny Kissel, winner of the "Outrageous Pumpkins" show on the Food Network.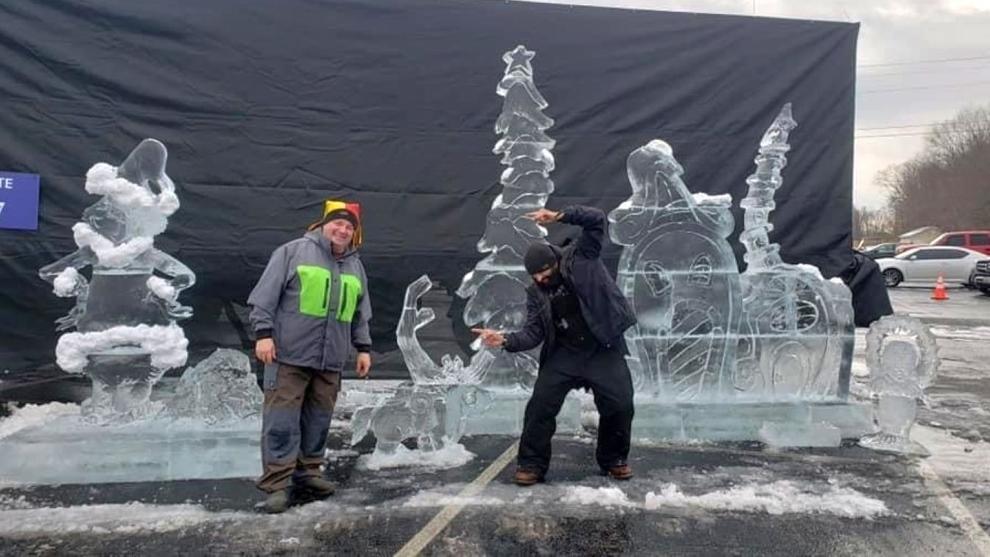 For the last six years, Kissel has been showcasing his talents for many events in West Reading, including Pumpkin Fest, Ice N Spice, and Sand Carving on the Avenue. The nationally known pumpkin carver, who works out of Kissel Studios in Newville, Cumberland County, will lead a talented group of local sculptors.
ASO has virtual family concert, auction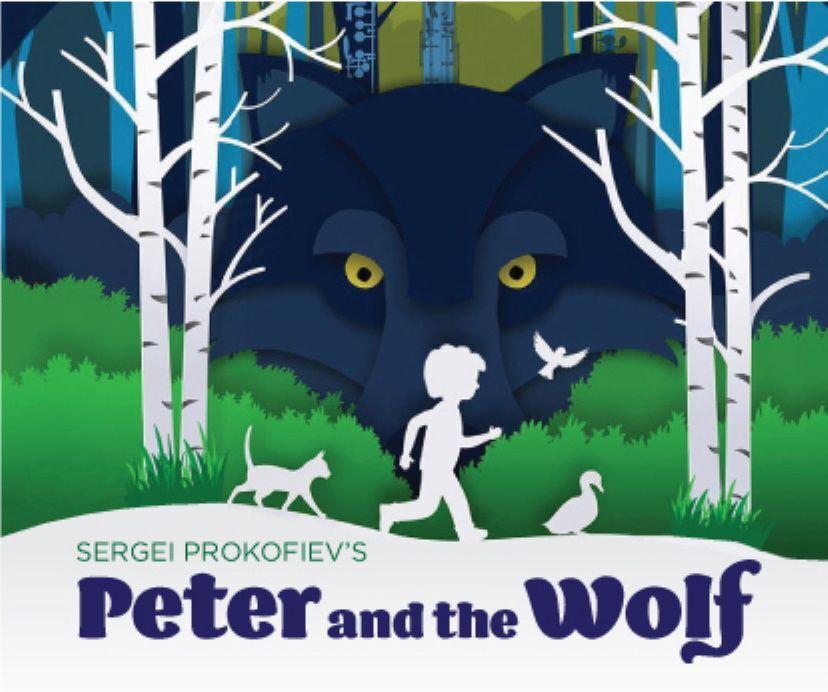 Each year, the Allentown Symphony Orchestra entertains families with its family concert. This year, ASO will present Prokofiev's delightful "Peter and the Wolf" virtually at 2 p.m. on Saturday. "Peter an the Wolf" helps children identify different instruments of the orchestra, while its story about Peter and his animal friends captivates their imaginations. The virtual concert, featuring Veronica Bocian as narrator and visuals from Baum School of Art, will showcase the orchestra's woodwind quintet of Allison Kiger, flute; Rick Basehore, oboe; John Schwartz, clarinet; Susan Shaw, bassoon; Peter Morris, French horn; and Richard Groller, percussion.
The concert will also feature music from around the world, including "Umoja" by Valerie Coleman; "Seventeen Come Sunday" from Old English Folk Song Suite by Ralph Vaughan Williams; Korean traditional folk song "Arirang;" "En bateau (on a boat)" from Petite Suite by Claude Debussy; "The Entertainer" by Scott Joplin; and Latin songs "Zequinha de Abreu" and "Tico Tico non Fuba."
Tickets are $15 and available on the Miller Symphony Hall's website.
One of the most anticipated features of the symphony's annual ball is the silent auction, and this year, the auction will be online. Bidding begins at noon on Saturday and ends at 9 p.m. Feb. 7.
Items include gift certificates to restaurants like Bolete, The Shelby, Savory Grill and Grille 5301; jewelry, spa treatments, and candy baskets.
To register to bid, go to the auction's website.
Berks Sinfonietta's January virtual concert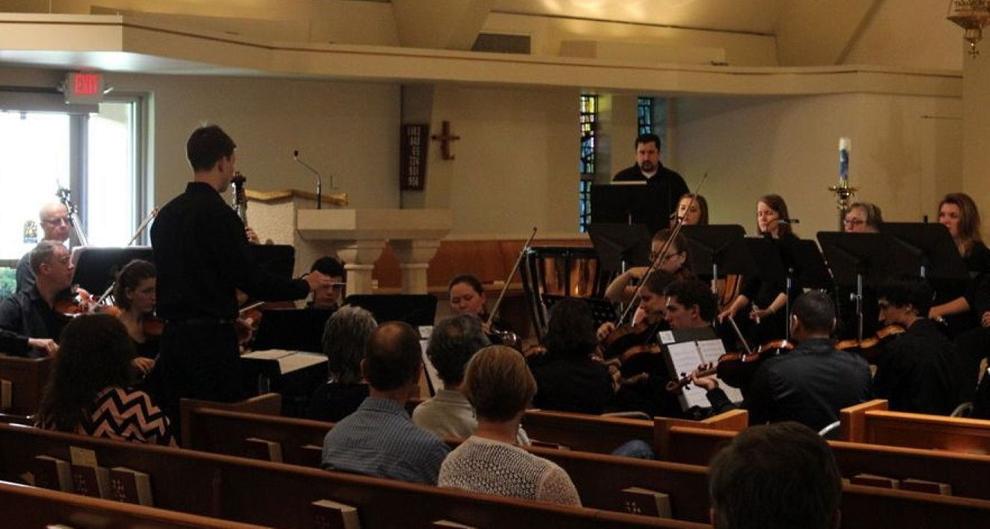 Berks Sinfonietta will present its first virtual concert of 2021 at 7:30 p.m. on Saturday.
The program will consist entirely of quartet music.
Included are Antonin Dvorak's String Quartet No. 12, Op. 96 "American;" Roger Zahab's "Transplanted Dances," and Barbara White's "The Sojer & The Throut."
The performance will be streamed on Facebook Live and on Berks Sinfonietta's website. Total concert time will be around 45 minutes.
Viewing the concert is free, but Berks Sinfonietta said it appreciates donations in the normal amount of $15 for adults and $5 for students.
Historic Bethlehem holds Restaurant Week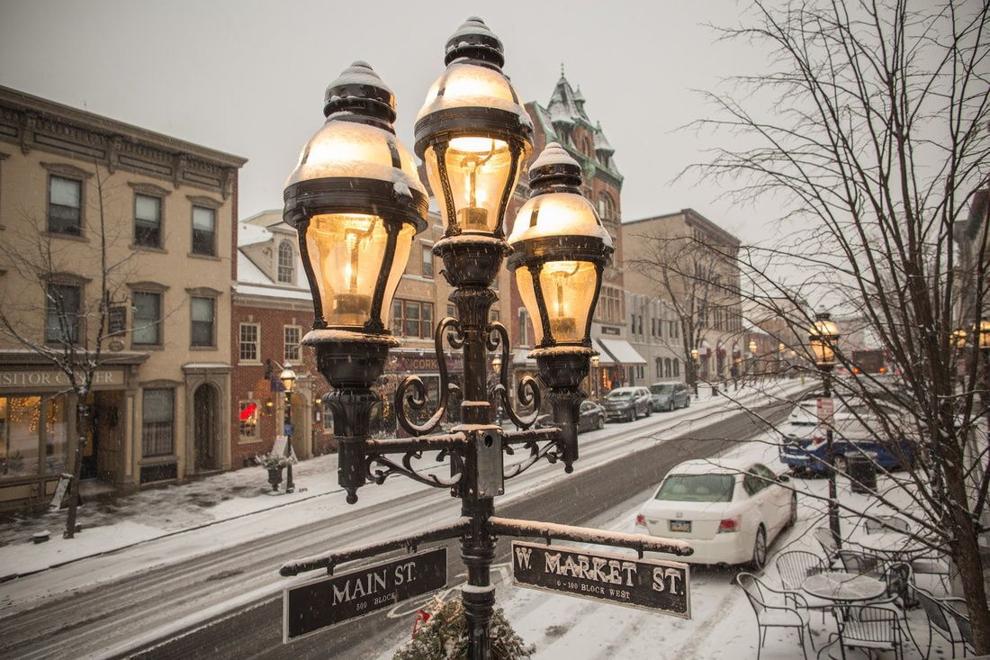 The Downtown Bethlehem Association presents the Historic Bethlehem Winter Restaurant Week from Sunday through Feb. 6. Participating restaurants will offer fixed menus for breakfast, lunch, and dinner. New this year, some restaurants will be offering a curbside menu as well. Diners may simply visit their favorite participating restaurants during the week, although advanced reservations are strongly recommended.
Public parking is available in the two garages: Walnut Street at 33 West Walnut Street and North Street at 75 West North Street.
Don't forget to "post your plate" when dining during the week. Take a picture of your plate, tag the restaurant, and upload to social media using the hashtag #postyourplate for a chance to win a gift card to every restaurant participating in Winter Restaurant Week. Two winners will be selected at random.
Participating restaurants are Apollo Grill, Billy's Downtown Diner, Edge Restaurant, Historic Hotel Bethlehem, McCarthy's Red Stag Pub, Tapas on Main / Cachette Bistro, Tavern at the Sun Inn, The Flying Egg, The Melting Pot, Twisted Olive, and Urbano Mexican Kitchen & Bar.
Pennsylvania Playhouse to hold online cabaret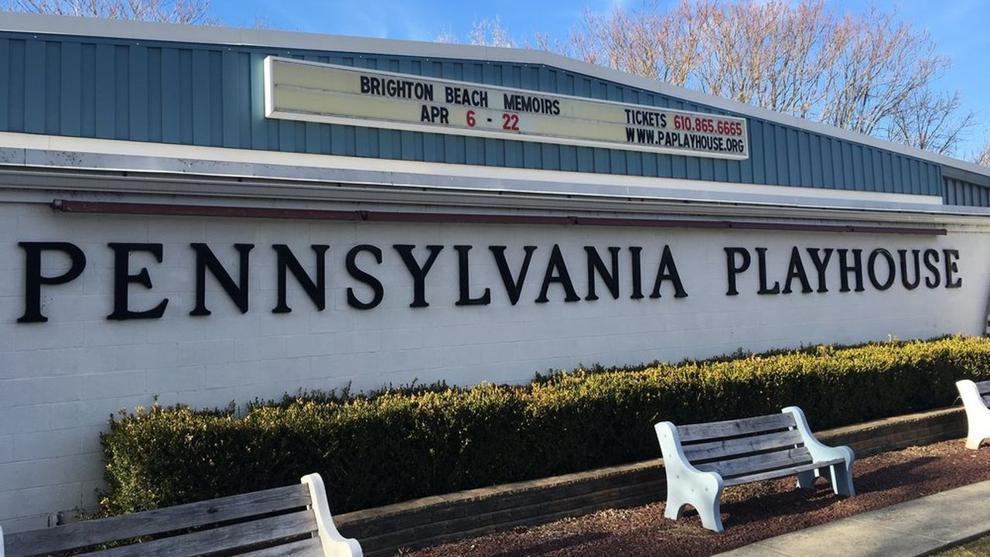 Building on the success of its outdoor cabarets, Pennsylvania Playhouse is trying something new with a unique online cabaret celebrating Valentine's Day.
The Bethlehem theater presents "Play a Part: Share a Heart," which will feature 14 days of valentine-themed performances Feb. 1-14.
The cabaret will showcase performances that explore all types of love - love for yourself, a significant other, partner, family member, friend, pet, hobby and more. The performances will include dance, poetry, stand up comedy and monologues, as well as music.
For the two weeks leading up to Feb. 14, the playhouse will feature the performances each day on its Facebook and Instagram pages.
Friday Night Live at the B! features Michelle Obama portraitist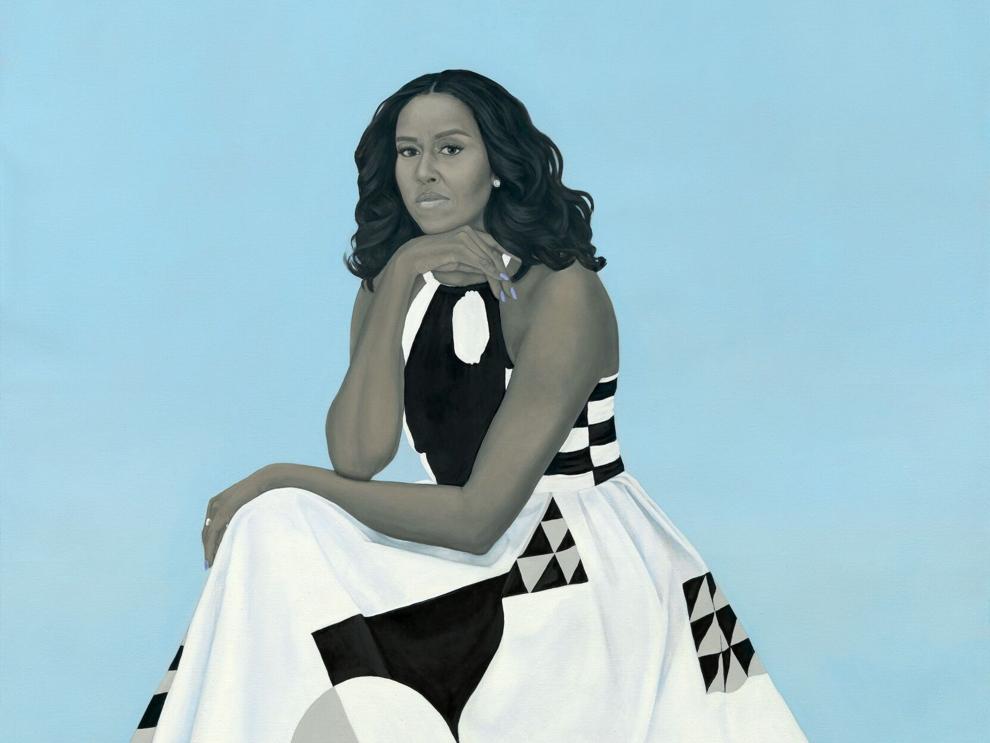 Artist Lisa Muller will introduce viewers to the artwork of portrait artist Amy Sherald, who was chosen by First Lady Michelle Obama to paint her official portrait for the National Portrait Gallery, for Friday Night Live at the B on Facebook Live from 6 to 7 p.m. on Friday at Studio B Fine Art Gallery, 39A East Philadelphia Avenue in Boyertown.
Sherald came to prominence in 2016, when her painting, Miss Everything (Unsuppressed Deliverance), won the National Portrait Gallery's Outwin Boochever Portrait Competition along with a $25,000 award. The competition noted that "Sherald creates innovative, dynamic portraits that, through color and form, confront the psychological effects of stereotypical imagery on African-American subjects." She was the first woman and first African American to win the competition. Sherald's Miss Everything was selected among 2,500 other entries.
Sherald said the painting was inspired by Alice in Wonderland, noting the dress and the teacup, and said her work often "starts in a place of fantasy," here lending itself to the possibility of "being seen as more than the color of your skin."
Also, Susan Biebuyck, fine artist and Studio B's gallery director, will offer commentary on Sherald's work and her own series of portraits inspired by the artwork of other contemporary artists.
Interviews with Biebuyck and fine artist Suzanne Fellows will conclude the event, which will be archived on Facebook.
The studio is open noon to 2 p.m. Sundays or by appointment.
Floyd Final Friday at Reading Public Museum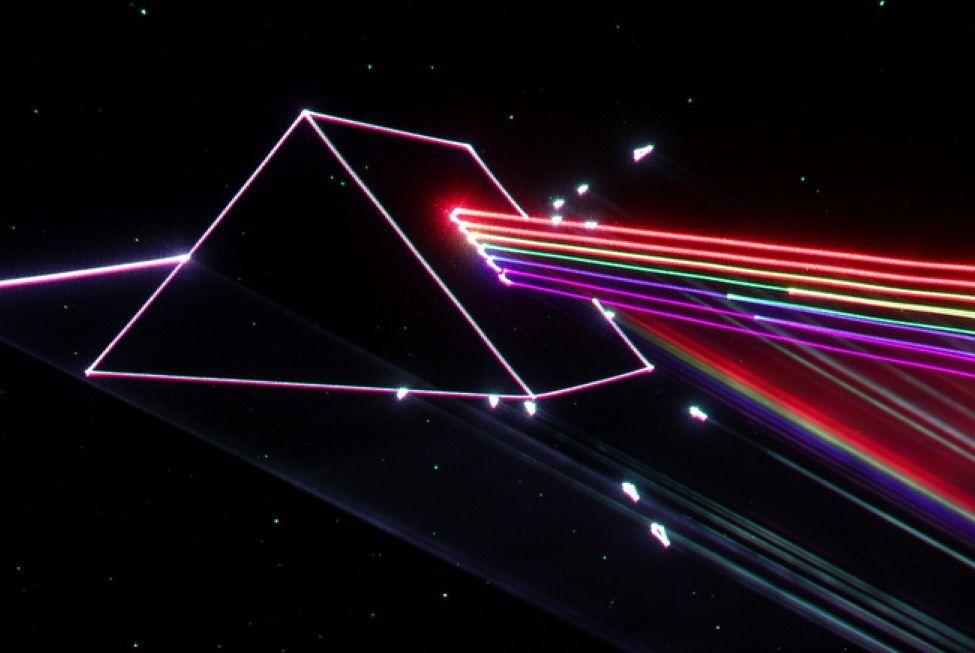 Experience the music of Pink Floyd in amazing sound and full-dome imagery at Reading Public Museum's Neag Planetarium, which holds Floyd Final Friday on Friday. Hear the classic rock band's albums reimagined with state-of-the-art technology that combines music and immersive art.
The schedule is SonicVision at 7 p.m.; Pink Floyd: Dark Side of the Moon at 8 and 10 p.m., and Pink Floyd: The Wall at 9 p.m.
The program will be repeated Feb. 26 and March 26.
Arrive 15 minutes before showtime to purchase tickets, which cost $8 for adults and $6 for seniors and children ages 4-17.
The Reading Public Museum is located at 500 Museum Road in Reading.