Thanksgiving may still be two weeks away, but two area attractions are heralding the beginning of the holiday season with dazzling Christmas light displays.
Lehigh Valley Zoo's Winter Light Spectacular returns for its seventh year with its walk-through display at the zoo in North Whitehall Township, Lehigh County, starting Friday and continuing through Jan. 2.
The holiday event boasts 1.2 million lights, a pair of reindeer, classic holiday scenes, nightly live performances, many photo opportunities, multiple fire pits, and a variety of holiday treats. New this year are a 20-foot tall star and more live performances, including by Cinderella.
Also different for 2020 are timed tickets. To comply with capacity restrictions, the zoo will have two-hour timed tickets to improve traffic flow and help with social distancing. Face masks are required as well.
Revenue from the event supports animal conservation projects and programs at the Lehigh Valley Zoo.
The Winter Light Spectacular will be open from 6 to 10 p.m. on Wednesdays through Sundays during the holiday season. In addition to its regular hours, the display will be open 5 to 10 p.m. on Dec. 21 and 22. The zoo will be closed Thanksgiving, Christmas Eve, Christmas and New Year's Eve.
Also new is a chance for adults to enjoy alcoholic holiday beverages on Nov. 14, Dec. 5, 12, and 19.
Tickets are $15 for adults and $10 for children ages 2 to 11.
***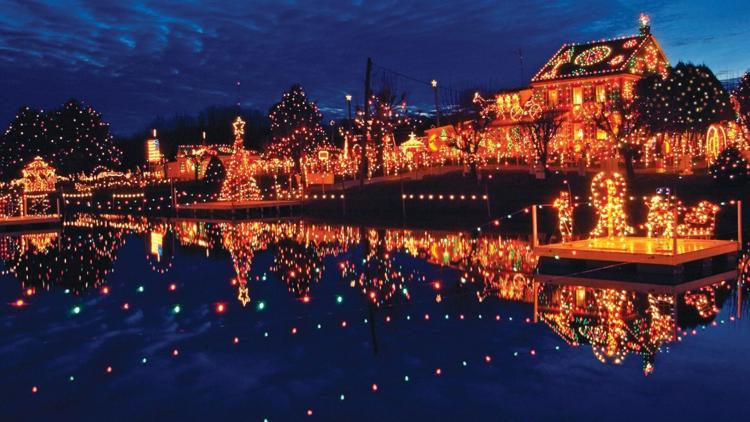 Berks County has one of the largest light displays, with more than a million lights at Koziar's Christmas Village in Jefferson Township, near Bernville, open now through Jan. 2.
The display began as a hobby in 1948, when William Koziar began decorating his farmhouse for his wife, Grace, and their four children.
Before long, people started calling it the "Christmas House," and over the years, the Koziars added displays to barns, walkways, the lake and surrounding areas.
For 73 years, it has been a seasonal attraction, earning many awards and drawing visitors from all over to stroll the paved lighted walkways, enjoy the lights reflected in the lake, and visit with Santa.
Due to COVID-19, Koziar's will have timed tickets on Saturdays, Black Friday and Sundays after Thanksgiving.
Hours are 6 to 9 p.m. on Fridays; 5 to 10 p.m. on Saturdays, and 5 to 9 p.m. on Sundays through Thanksgiving; and 6 to 9 p.m. Mondays to Fridays, 5 to 10 p.m. on Saturdays, and 5 to 9 p.m. on Sundays from Thanksgiving through Jan. 2.
Tickets are $12 for ages 11 to 64; $10 for ages 4 to 10, and $10 for ages 65 and up. There is a $5 premium on Saturdays, Black Friday and Sundays after Thanksgiving.
Christmas comes to Pines Dinner Theatre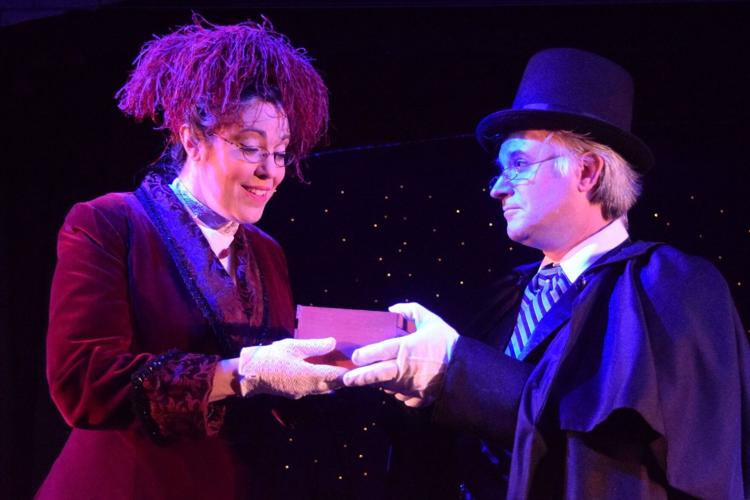 The Pines Dinner Theatre opens its holiday show this week, live on stage at its theater in Allentown.
"At the Stroke of Midnight" runs through Dec. 20.
The new musical, written and directed by Oliver Blatt, tells the story of a small town in England as they get ready for Christmas. William (Kristofer Wills), a clockmaker becomes overwhelmed with orders, and needs to find the true meaning of Christmas.
The score also is written by Blatt, with music direction, orchestration and arrangements by Stacy Bechtel. In the story, Bob Barking, the towns lamplighter (Nathaniel Barber) sets the scene in the title number and guide viewers through the tale. Other townsfolk include Emily Thatcher (Jennifer Wills) and her assistant Martha Wimple (Karisa Fulmer) as they work in their shop in "One Stitch at a time." The town also features carolers singing holiday favorites such as "The First Noel" and "Hark the Herald Angels Sing."
For Thanksgiving, there will be a special live matinee on Nov. 26, which also will be offered virtually to accommodate more people.
Matinee performances include dinner at 12:30 p.m. and show at 2 p.m. Wednesdays, Thursdays. Sundays and Saturdays in December. Evening performances include dinner at 6:30 p.m. and show at 8 p.m. Fridays and Saturdays.
Ticket prices are $52 for adults, $38 for students, and $28 for children ages 2-9. Show-only tickets are also available and are $30 for adults and $20 for children.
The Pines Dinner Theatre is located at 448 North 17th Street, Allentown. For tickets, call 610-433-2333 or go to the theater's website.
Reading Civic Theatre to present socially distanced concert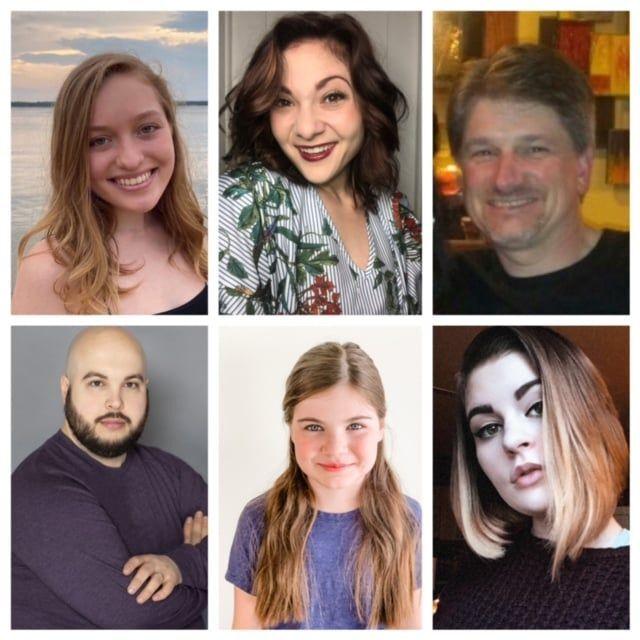 For one afternoon only, Reading Civic Theatre will present "A Blast From the Past" live at 2 p.m. on Nov. 22 at Alsace Lutheran Church, 2201 Kutztown Road in Muhlenberg Township.
A great lineup of performers will sing hits of the 60s and 70s, including some Broadway selections of musicals from those decades.
The "socially distanced" event will have all performers at least 10 feet away from the audience, and due to the concern about group singing, there will be only solos and duets. Audience members must wear masks while in the building. Hand sanitizer will be available.
A free-will donation will take place at the end of the concert to help defray the costs of the theater's expenses.
'Silver & Gold: Broadway Though the Ages' at Pennsylvania Playhouse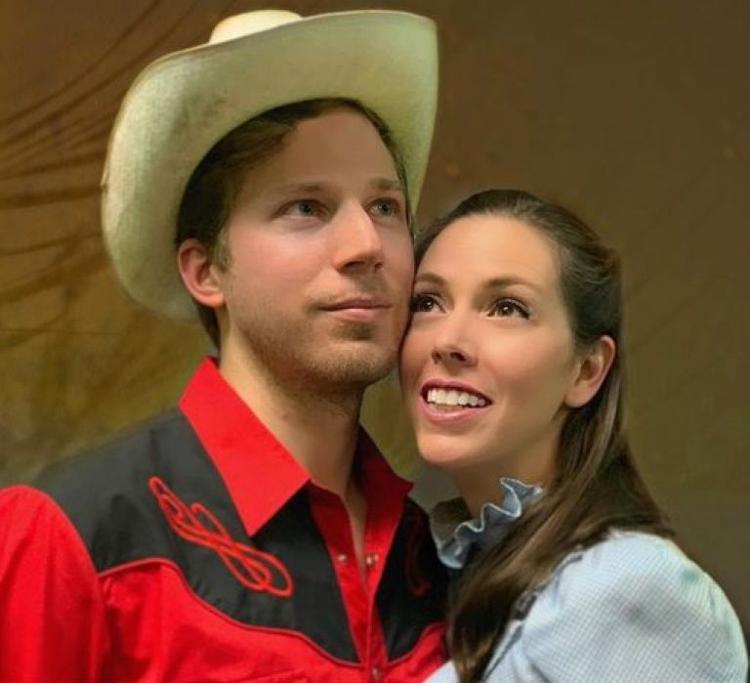 Pennsylvania Playhouse presents "Silver & Gold: Broadway Though the Ages," its final live outdoor cabaret of the season at 4 p.m. on Saturday and Sunday in the parking lot at Pennsylvania Playhouse, 390 Illick's Mill Road in Bethlehem.
The cabaret will celebrate Broadway musicals through the ages in two acts. The show will starts with classic show tunes of the Golden Age of Broadway from the 1940s and 50s, and end with contemporary pieces from shows that have revolutionized musical theater.
The cast features Nina Ace, Ally Borgstrom, Evie Carln, Christina Concilio, Todd Croslis, Mike Daniels, Ryan Doncesz, Janna Dowell, Cody Jackson, Anthony Kompa, Mason McGowan, Kimberly Mertz, Patrick Mertz, Tessa Seals, Addyson Teal, Tatiana Torres, Taylor Van Kooten, Kyleigh Vicoso and James A. Vivian.
Masks and social-distancing are required for the entire performance. Viewers need to bring their own seating. Concessions will be sold and bathrooms are available inside the playhouse.
Tickets are $10.
For information, call 610-865-6665, or go to the playhouse's website.
Touchstone partners with Lehigh Valley Anti-Trafficking Collaborative on show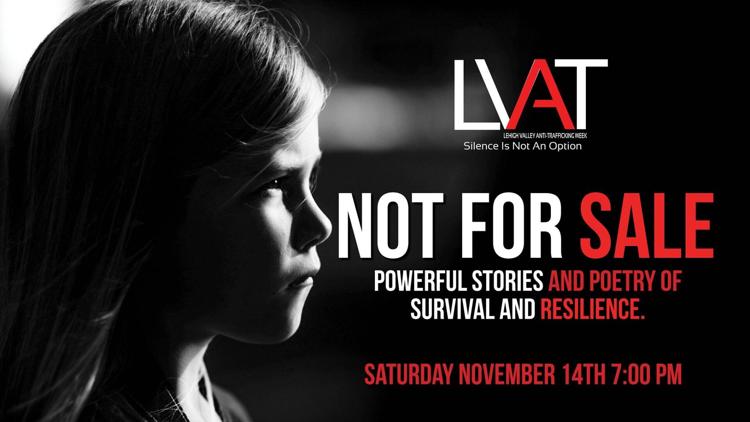 As part of Lehigh Valley Anti-Trafficking Awareness Week, Touchstone Theatre of Bethlehem is partnering with Lehigh Valley Anti-Trafficking Collaborative on "Not For Sale," a performance of moving art created around struggle and transformation at 7 p.m. on Saturday.
Touchstone ensemble member Mary Wright has been guiding a group of survivors and advocates in creating poetry, artwork, stories, and music who have been incredibly brave in sharing their stories in a powerful live experience about survival and resilience.
The event is a Zoom webinar of readings and musical performances by survivors of human trafficking and their allies.
To register, go to Facebook.
Allentown gallery opens pop-up space
Bradbury-Sullivan LGBT Community Center's fine arts gallery has reopened in a pop-up space on Allentown's Arts Walk.
It is the first time the gallery has had a show since March.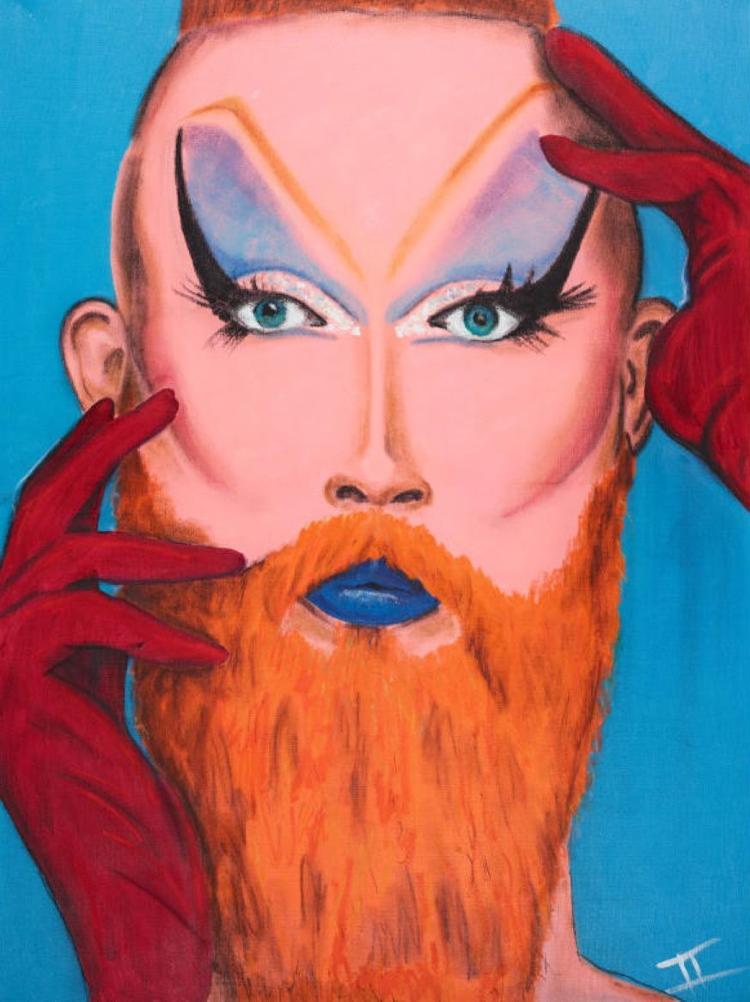 The show "#MascFem: New Paintings by Joe Dulude II" is on display through January 15. Hours are 11 a.m. to 6 p.m. Tuesday through Friday.
Dulude is one of Broadway's top makeup artists and has been designing makeup for Broadway, Off-Broadway and the West End since 2003. Some of his iconic designs can be seen in shows, including "Wicked," "Beetlejuice," "Spongebob Squarepants the Musical" and more. He has also worked on several television and film productions including "Shrine," "Frills" and the second season of "Castle Rock." He received an Emmy nomination for his work on "Jesus Christ Superstar, Live" on NBC. He is also an artist who works in a variety of mediums and a performer.
All visitors are required to wear masks, and stay physically distant. The number of people in the shop will be limited.
The gallery is at 21 North Seventh Street, Allentown.
For information, go to the center's website.