Both in-person and virtual performances will ring in the holiday as Christmas approaches, with area theaters offering a variety of creative options.
Civic Theatre of Allentown is presenting both an online and a live option for holiday theater.
For those yearning for the traditional Charles Dickens story of redemption, audiences have the choice to watch online one of two filmed performances of Civic's "A Christmas Carol" from previous years.
"A Christmas Carol 25th Anniversary" and the gender-switched "Christmas Carole 1944" will be offered as video on demand from Dec. 4 to 27.
Returning live in Civic's 19th Street Theatre is "Who's Holiday," an adult parody that imagines what has happened to Cindy Lou Who – now 40 - of "The Grinch Who Stole Christmas" fame.
"A Christmas Carol 25th Anniversary" was originally presented in 2014 and features encore performances of actors who played Scrooge across the years, including Barry Glassman, Jim Long, Tony Kohl, Stan Zukowski, Tom Onuschco, Pat Kelly and Sharon Lee Glassman.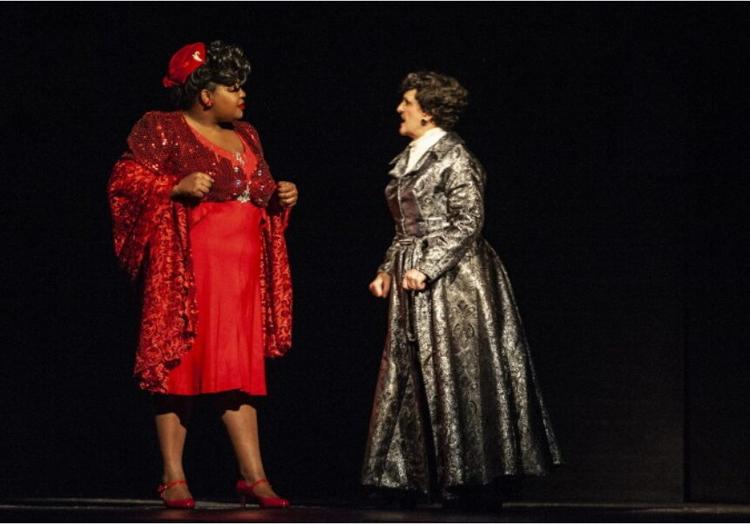 "Christmas Carole 1944" is set during World War II, and introduces bitter entrepreneurial magnate Carole Scrooge, who reigns over a cosmetic empire. JoAnn Wilchek Basist plays Carole, whose journey introduces her to a series of "Spirits" who teach her a lesson about life. The performance was presented in 2019.
The scripts for both plays have been adapted from Dickens by William Ross Sanders (who also directs) and Sharon Lee Glassman.
Both performances were filmed in Civic's 19th Street Theatre and are available as streaming video-on-demand. Tickets are $15 and give access for 48 hours after purchase.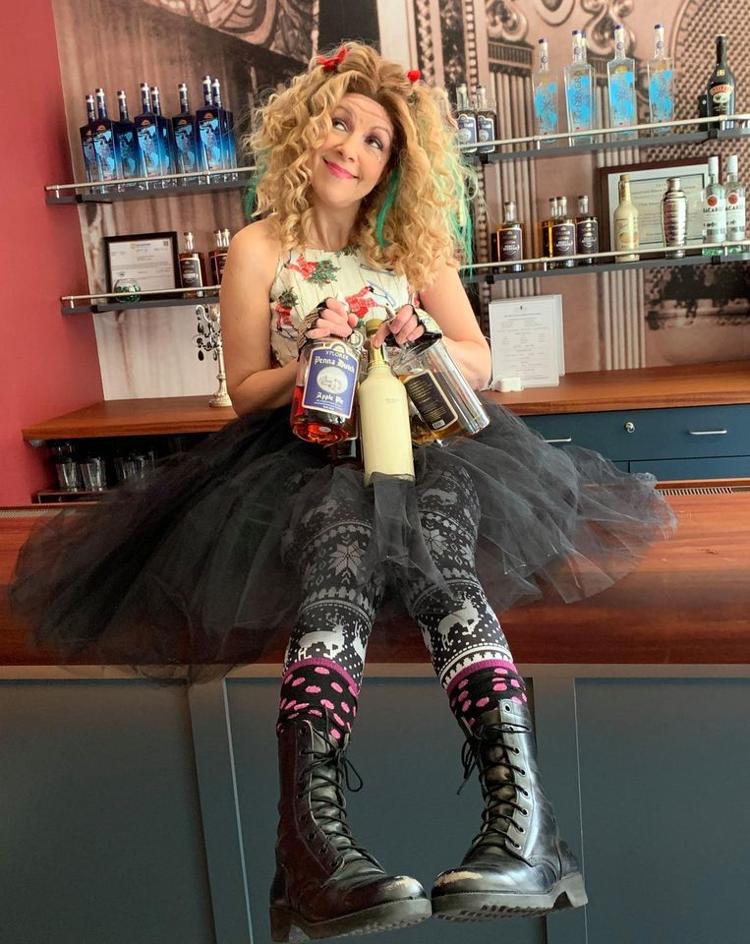 "Who's Holiday" brings Cheryl Moritz from the sold-out production of the one-woman show in 2019.
It's Christmas Eve and Cindy Lou Who lives in a shoddy trailer home on Mount Crumpit, former hideout of the infamous Grinch. While she awaits her Christmas party guests, she regales listeners with the bizarre journey her life has taken since that fateful night in Whoville when the Grinch tried to steal Christmas. Civic recommends the show for age 14 and up due to mature language and themes.
Live performances are 7:30 p.m., Dec. 4, 5, 10 and 12; 2 p.m. Dec. 6 and 13; and 7:30 and 11 p.m. Dec. 11
Social distancing will be observed and patrons are asked to wear a mask during the show.
There will be no intermission and only water available at concessions. Tickets are $25.
For information go to Civic Theatre's events page or call 610-432-8943.
Touchstone to give "Follies" preview in Bethlehem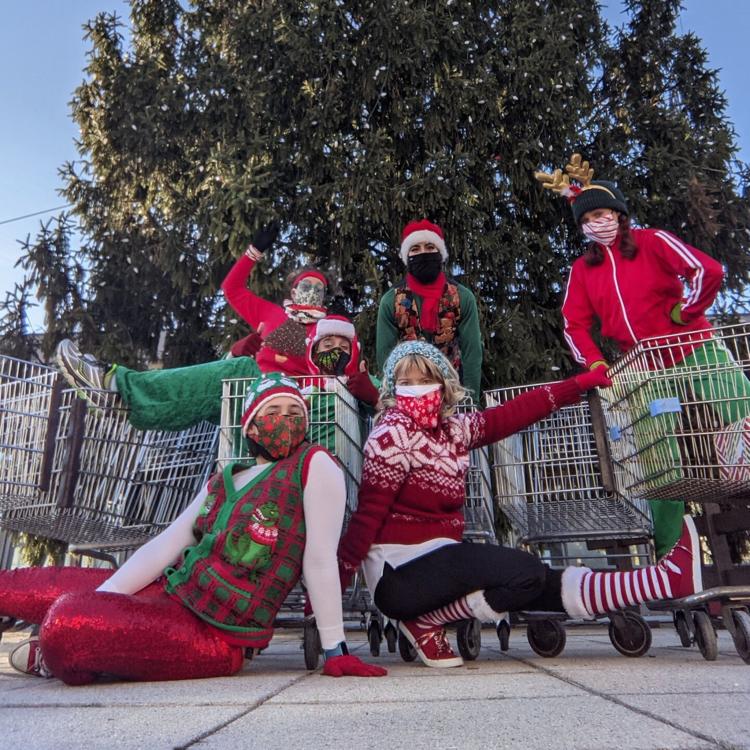 Touchstone Theatre of Bethlehem, which will be presenting its first virtual "Christmas City Follies" later this month, will give audiences an in-person preview of its "mini Follies" outdoors at Historic Bethlehem Museums and Sites' new Christmas in the Quarter.
Get a taste of Follies' beloved characters as they perform classic Christmas carols for shoppers at 3 and 4 p.m. Dec. 6 in Historic Bethlehem's Industrial Quarter.
Players of the Stage to present live "A Christmas Carol"
Join Allentown's Players of the Stage as they celebrate their 20th year with a production of Charles Dickens' "A Christmas Carol," adapted by Anna Barshinger Lauffer.
Ebenezer Scrooge encounters three spirits who transform him and he changes his stingy ways in this classic tale.
Performances are 7 p.m. December 4, 5, 11 and 12; and 2 p.m. Dec. 5 and 12 at Living Hope Presbyterian Church, 330 Schantz Rd, Allentown.
Tickets are free, with very limited seating. Donations will be taken at the end of each performance.
Reserve tickets by email at potstickets@gmail.com.
All proceeds will go to Players of the Stage's educational programs, summer camps, scholarships, inner-city drama ministry, and main stage productions.
Audiences must wear a mask for the entire experience. Seats in the auditorium are placed to be socially distanced.
The concession stand will be open. The snacks will be pre-packaged and exact change is requested.
For information, go to www.playersofthestage.org.
Manuel Cinema to premiere "A Christmas Carol" in Easton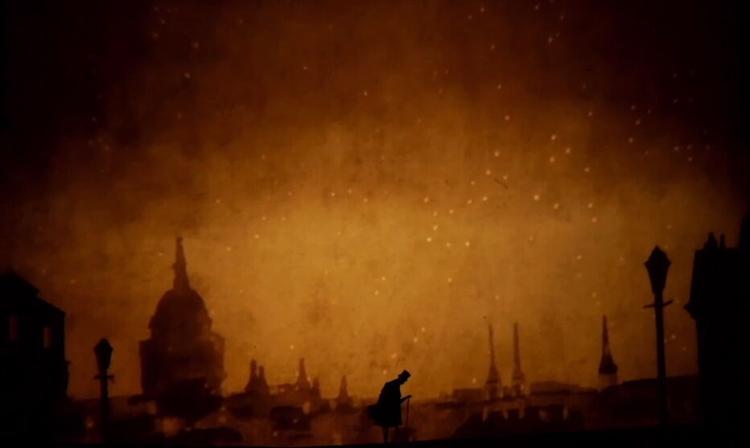 Williams Center for the Arts in Easton has co-commissioned the world premiere performances of "A Christmas Carol," which will be streamed live by theater troupe Manual Cinema.
Shows are 4 and 8 p.m. Dec. 5, 12 and 19, 4 p.m. Dec. 6 and 8 p.m. Dec. 18.
The hour-long adaption of Charles Dickens' classic was created for the 2020 holiday season by Manual Cinema, which creates large-scale theatrical shows using shadow puppetry, live actors, and an on-stage music ensemble. For the virtual performance, the troupe will also use overhead projectors, live-feed cameras, actors in profile, hundreds of paper puppets, miniatures, silhouettes and a live original score. The show will be broadcast live online from Chicago.
From the isolation of her studio apartment, holiday skeptic Aunt Trudy reconstructs her late husband's annual "Christmas Carol" puppet show over Zoom while the family celebrates Christmas Eve under lockdown. But as Trudy becomes more absorbed in her own version of the story, the puppets take on a life of their own, and the family's call transforms into a retelling of Dickens' timeless ghost story.
The virtual event will be Manuel's third outing at Williams Center, after previously presenting "Ada/Ava" in 2016 and last season's "No Blue Memories: The Life of Gwendolyn Brooks."
Suitable for all ages, the show is one hour in length. Tickets are $20.
For information call 610-330-5009, or go to williamscenter.lafayette.edu.
West Reading to offer holiday entertainment
The West Reading Community Revitalization Foundation will be providing strolling holiday entertainment Fridays and Saturdays the first three weekends in December along Penn Avenue, West Reading.
Starting Dec. 5, Fecho Productions will liven the avenue with music with its Brass Ensemble Quartet 6-9 p.m. Fridays, and The Cooper Family Victorian Carolers 6-8 p.m. Saturdays, to go with the festive holiday displays and unique items from local merchants.
The West Reading Community Revitalization Foundation is dedicated to the revitalization and growth of West Reading. Enjoy the charm of West Reading's independently-owned boutiques and restaurants with special holiday hours, in-store specials, and personalized service.
For more information go to visitwestreading.com.
Gretna Theatre presents live-stream of Vanessa Williams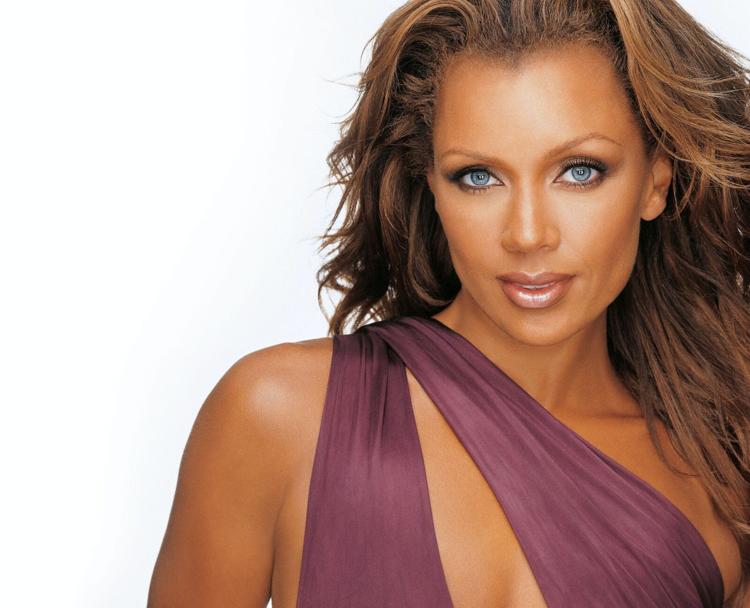 Gretna Theatre, a summer theater in Lebanon County, is one of 20 arts organizations around the country; and one of only two in Pennsylvania, to present a live-stream concert featuring critically acclaimed actress and singer Vanessa Williams. "Vanessa Williams: Live from the West Side" will be streamed live at 8 p.m. Dec. 5.
The concert, transmitted live in HD with professional sound mixing, will take place at The Shubert Virtual Studios on Manhattan's West Side.
The Academy-award and Grammy-winning artist will perform a mix of Broadway show tunes, pop songs, and personal stories from her life. Audience members are invited to email in questions to be answered during the show.
Williams has had numerous #1 and Top 10 hits on various Billboard Album and Singles charts: Pop, Dance, R&B, Adult Contemporary, Holiday, Latin, Gospel and Jazz.
Her work in film, television, recordings and on the Broadway stage has received four Emmy nominations, 11 Grammy nominations, a Tony nomination, 3 SAG award nominations, 7 NAACP Image Awards and 3 Satellite Awards. Her platinum single "Colors of the Wind," from Disney's "Pocahontas," won an Oscar, Grammy and Golden Globe for Best Original Song. She was honored with a star on the Hollywood Walk of Fame in 2007.
Williams was in previews for Josie Rourke's "City of Angels" in London's West End, when production was forced to pause due to COVID-19.
She also is an accomplished concert artist, appearing with prestigious symphony orchestras throughout the world, most recently with the National Symphony Orchestra at The Kennedy Center.
Proceeds the concert will support sustaining the community that produces and presents live professional theater.
Tickets are $30 and include an additional 72 hours of on-demand viewing of a video recording of the performance.
For information, go to gretnatheatre.org.
DeSales University to present online "Making of 'A Christmas Carol'"
Act 1 at DeSales University in Center Valley was working on a production of "A Christmas Carol" when it had to be shut down on the day it was going to be filmed for viewing online.
Staying true to DeSales' "Ready for Anything" motto, the performance was instead adapted into a documentary showing the exciting process of creating a production.
"The Making of Act 1's: A Christmas Carol" will be available for viewing online Dec. 5 and 6.
The theater department had fortunately filmed the last run-through before it had to stop the production. In addition to that showing, there will be interviews with the creative team on how they designed and executed the building of their designs for a fascinating behind the scenes look at a theatrical production.
The DeSales TV/Film students have been instrumental in the filming of this production. Their work has allowed Act 1 to look at the classic Christmas tale in a new way. The production was directed by Act 1 Artistic Director Dennis Razze.
"I am thrilled to have directed this filmed production of A Christmas Carol," says Razze. "The production was especially challenging because of social distancing and safety protocols being in place. However, filming the production presented many opportunities to effectively translate Dickens' timeless masterpiece in a fresh way. I'm also excited because I composed an original score for the production that enhances the ghostly and emotional impact of the play."
"The Making of Act 1's: A Christmas Carol" will be streamed on Vimeo. The cost is $10 per viewer. Order viewing passes online at www.desales.edu/act1 or call 610-282-3192. The day prior to your selected production date you will be sent a reminder email which will include your production link and password with instructions.
Live Advent calendar in Bethlehem goes virtual
Due to concerns about keeping patrons and business owners safe, Downtown Bethlehem Association has decided to move its live Advent calendar to a virtual platform.
The event, which features surprise guests opening the door at the 1810 Goundie House, 501 Main Street, Bethlehem, is celebrating its 15th year.
Instead, Downtown Bethlehem Association will show videos online of live Advent nights from years past at 5:30 p.m. daily through Dec. 23.
A schedule is on the DBA website.