There is plenty going on in Bethlehem this week, from classical music concerts to blueberry-themed events and treats.
The 26th Moravian Music Festival begins Sunday with a series of free concerts presented online through July 23.
The Moravian Music Festival, held every four years, is a project of the Moravian Music Foundation.
The first festival, inspired by the rich treasure trove of music in the archives of the Moravian Church in America, was held in Bethlehem in June 1950. Since then, the Moravians have held more than two dozen festivals in Bethlehem and in Winston-Salem, North Carolina.
This year's festival will feature a combination of live and prerecorded worship opportunities, concerts, workshops, seminars and lectures as well as programs for children and youth.
Festival registrants will have opportunities to participate in a virtual choir and virtual band.
Each concert is free and will begin with a prelude at 7 p.m. Concerts Monday through Thursday will also include a brief time of devotions.
Concerts include:
"Christian Hearts, in Love United" with opening worship and readers/speakers from around the worldwide Moravian Unity on July 18;
"I Have Chosen You," Mary Wilson, soprano, with musicians of the Bach Festival Society of Winter Park, Florida, John Sinclair, conductor on July 19;
"Pipes and Pedals," featuring Moravian organists and organs from North America, Europe, and South Africa, including five David Tannenberg organs on July 20;
"Summer Serenade," featuring instrumental and vocal music in small ensembles on July 21;
"Resounding Brass," presenting brass ensembles and soloists from North America, Europe, and South Africa on July 22;
and on July 23, "We Are Members of Christ's Body," a service of word and music, including anthems sung by the festival virtual choir and chorales played by the virtual festival band, and a presentation from a youth musical theater production, ACTS!, which will be presented in its entirety in July 2022.
Other activities include live and pre-recorded seminars and panel discussions, lectures, tips and tricks for choir and band directors, social events, and some games.
To register, go to the festival's website and click on "registration." Children and youth are free. Adult registration includes a discount coupon for registration for Part II of the festival, scheduled to be held in 2022. Festival leaders include John V. Sinclair, festival choral conductor; Allen Frank, festival concert band conductor; the Rev. Melissa Johnson, chaplain; and Sarah Hriniak, children's musical director.
Bethlehem's Blueberry Festival is back, in person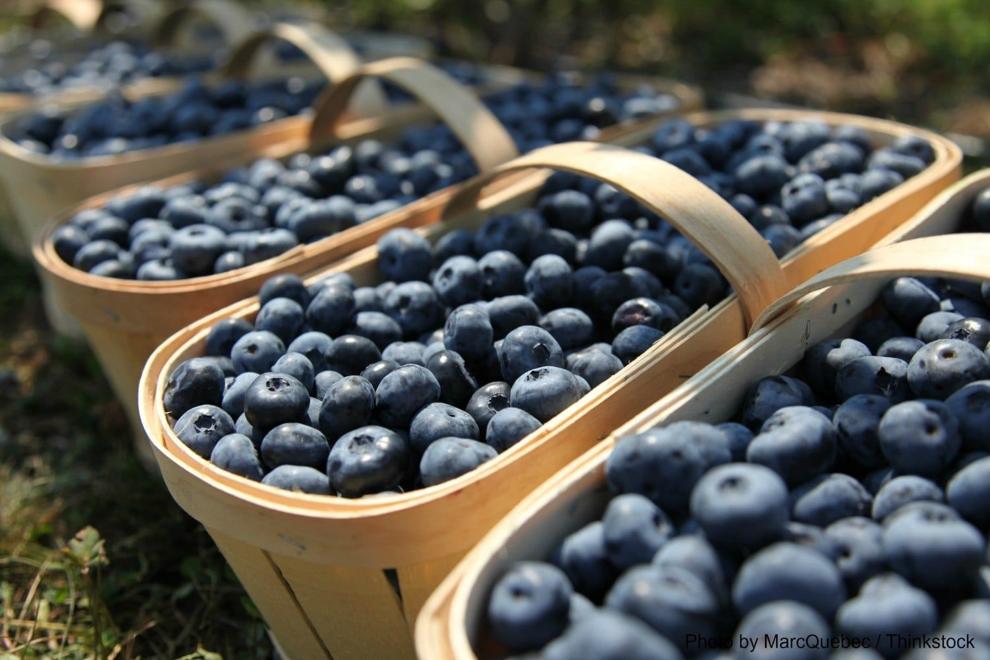 The 34th annual Blueberry Festival & Market To Go returns to Bethlehem with an onsite festival Saturday and Sunday, and to-go pick-up July 19-21.
From 10 a.m. until 7 p.m. on Saturday and from 10 a.m. to 6 p.m. on Sunday, you can visit the festival at Bethlehem's "farm-in-the-city" at Burnside Plantation. Visitors can browse and shop items from a variety of hand-picked crafters and gourmet food vendors, and enjoy a myriad of blueberry desserts. Individuals 21 and older can visit the Blueberry brewery tasting tent for beverages from Cave Brewing Co.; Boyd's Cardinal Hollow Winery; Logyard Brewery; 14th Fret Brewing Company, and Xplorer Spirits.
Enjoy the tunes of local musicians throughout the grounds, demonstrations by Neverland K9 Institute, and outdoor games, such as cornhole, can jam and chess; take the barn tour, see colonial farm equipment, and visit the award-winning colonial garden and pollinator garden.
Weekend parking will be free at Westgate Mall, in front of the old Weis Market, 2285 Schoenersville Road, with shuttles to and from Burnside Plantation. Parking is also available at 1150 Mauch Chunk Road, just a short walk to Burnside Plantation.
All proceeds from the event help Historic Bethlehem Museums & Sites to maintain 20 historic landmarks in the city.
Patrons also are able to pre-order online and pick up all their favorite blueberry desserts, including pie from Tombler's Bakery, coffee cake and strudel from The Bakery Nook, and blueberry ice cream from The Bethlehem Dairy Store. Get a little of everything with the ever popular blueberry bonanza box, which includes one of each: pie, strudel, and coffee cake. Also available for pre-order are blueberry bushes to plant in your own yard.
Drive-through pickups are 10 a.m. to 6 p.m. July 19-21 at Burnside Plantation.
Pennsylvania Shakespeare Festival presents 'An Iliad'
Pennsylvania Shakespeare Festival veteran Greg Wood takes on the epic tale of the Trojan War on a nearly empty stage and accompanied only by a single musician.
PSF presents the Lehigh Valley premiere of "An Iliad" at 6:30 p.m. July 20 through Aug. 1 indoors on the main stage of Labuda Center for the Performing Arts in Upper Saucon Township, Lehigh County.
The performance piece was adapted by Obie Award–winning director Lisa Peterson and Tony Award–winning actor Denis O'Hare from Robert Fagles' lauded translation of Homer's "The Iliad." It also features Philadelphia musician Liz Fileos.
Originally, the show was slated for last year's festival, but the festival was canceled due to the pandemic.
The premise of the show is that an ancient poet is doomed by the Greek gods to tell the story of the Trojan War to anyone who will listen until all of humanity abandons its propensity for violence.
Wood describes it as epic and intimate at the same time.
As he enacts the stories of larger-than-life figures like Achilles, Hector, Agamemnon and Helen of Troy, Wood said "this fascinating story becomes really personal."
As the one storyteller who may or may not be Homer, Wood goes back and forth between contemporary and poetic language. Taking place in the present, "An Iliad" is a modern-day retelling in which Wood's poet and Fileos' musician deliver a visceral recollection of heroes, Greek gods, and humanity's attraction to destruction and chaos.
The play contains strong language and is recommended for ages 13 and older,
There will be limited capacity seating and social distancing in the audience. Masks are required during the entire performance.
"An Iliad" will also be available for virtual streaming at 8 p.m. July 27 to Aug. 1.
Tickets are $38 to $60 for live performances.
One-woman show at SteelStacks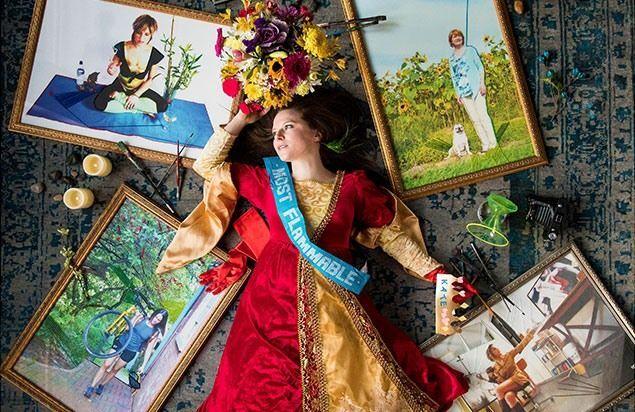 Kate Hughes is back for the third edition of her one-woman show "Most Flammable III," a show that has sold out repeatedly. The show will be at 7:30 p.m. on Sunday at Frank Banko Alehouse Cinemas at SteelStacks campus in Bethlehem.
Hughes' most recent "Most Flammable" was written after having gone through a year that "punched me in the gut, slapped me in the face and knocked me to my knees on a multitude of occasions," finding her on a thrilling overseas trip that changes as she sees the world shut down in response to the COVID-19 pandemic.
Her tale is told in the most comical, poignant and vulnerable way - as only someone "Most Flammable" is compelled to do. Her chronicles interconnect with an army of friends and family who've shed light - inspiring the unavoidable, inevitable transformation that is life. Hughes' story is everyone's story.
"Most Flammable Episode III" is an evening of standup comedy and storytelling both live and on screen. It will be a night that is sure to make you laugh, think, and walk away feeling uplifted.
Hughes is a playwright, photographer, and performer previously seen at the ArtsQuest Center in "Dear Diary," as part of "Mind Meld: A Live Game Show." She has a background in contemporary art, theater, and radio, and can be heard every Monday noon to 3 p.m. on WXLV/iHeart Radio.
Her tale is told in the most comical, poignant and vulnerable way - as only someone "Most Flammable" is compelled to do.
A portion of the proceeds will be donated to the Downtown Bethlehem Association.
Tickets are $26 adults an $24 students and seniors.
Historic walking tour of Berks Heritage Center
Join the Berks County Parks and Recreation Department for a historic walking tour of the grounds of the Berks County Heritage Center on Saturday. Discover the past use of the site as a working dairy farm before the area was developed as a historic park. The tour will highlight many of the still-existing farm buildings as well as the on-site historical features and attractions. Heritage Center volunteer tour guide Jim Ohlinger, who lived at the site in the 1940s and 1950s, will lead the tour.
The tour is free, but registration is required by Friday.
To register, contact Daniel Roe historic resource supervisor at droe@countyofberks.com or at 610-374-8839 x201.
Berks County Heritage Center is at 1102 Red Bridge Road in Bern Township.
Hot Club of Reading at Allentown's Miller Symphony Hall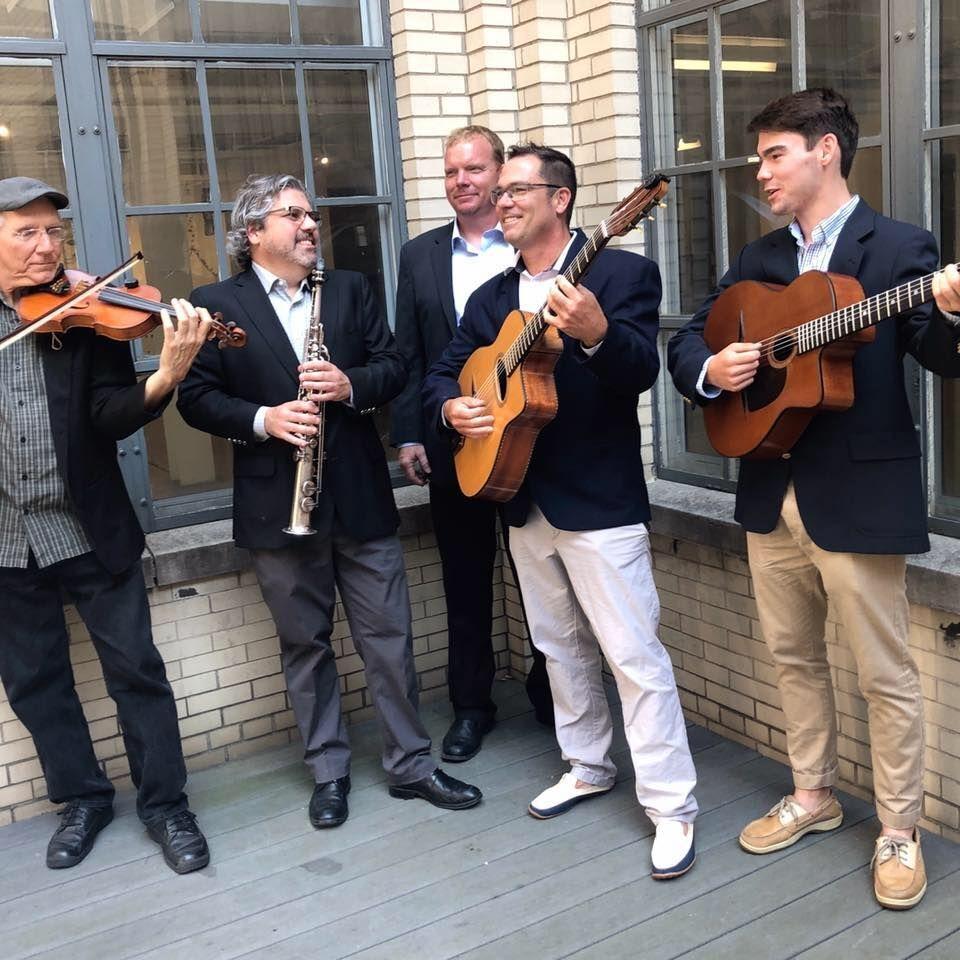 Hot jazz is hot these days, and several Reading-area kindred musical spirits are seizing the moment.
The Hot Club of Reading will perform in person at 7:30 p.m. on Friday at Miller Symphony Hall in Allentown.
Part 1920s New Orleans, part 1930s Paris, the Hot Club of Reading combines the small group jazz originating from the Romani guitarist, Django Reinhardt with French swing violinist Stephane Grappelli to create an acoustic amalgam that really swings.
Guitarist Josh Taylor has teamed with his son, Josiah, on guitar, bassist Trey LaRue, Chris Heslop on sax, clarinet, and washboard, and jack-of-all-trades Ken Gehret to form an ensemble that really swings. The group borrows from the repertoires of the members' other projects – Taylor's Djangoholics Anonymous (Romani jazz) and Heslop's Hesse's Hot 3 (Dixieland) – with Gehret's violin and accordion adding a new dimension. They also compose their own tunes which are performed in the spirit of the rhythmic early jazz.
The band will be playing a song list of original compositions and public domain tunes.
This performance will be general admission seating in Miller Symphony Hall, not in the Rodale Room.
Tickets are $23.
This performance will also be streamed live. Virtual tickets are $15.
Third Thursday Arts Crawl in Allentown
Explore the breathtaking public artwork in downtown Allentown during the Third Thursday Arts Crawl, hosted by the Allentown Art Museum and the Downtown Allentown Business Alliance at 5:30 and 6:30 p.m. on Thursday.
You'll tour murals and public art from the museum and arts park up to Hamilton Street and along the Arts Walk, while stopping along the way at Tacos Y Tequila and Brü Daddy's Brewing Co. The tour is approximately 90 minutes long and includes stairs. The tour ends at the Arts Walk pocket park, where there will be live music and vendors for Rock the Walk event.
Tickets are $10, which include drink and food samples. Check-in is at Allentown Art Museum, 31 North Fifth Street.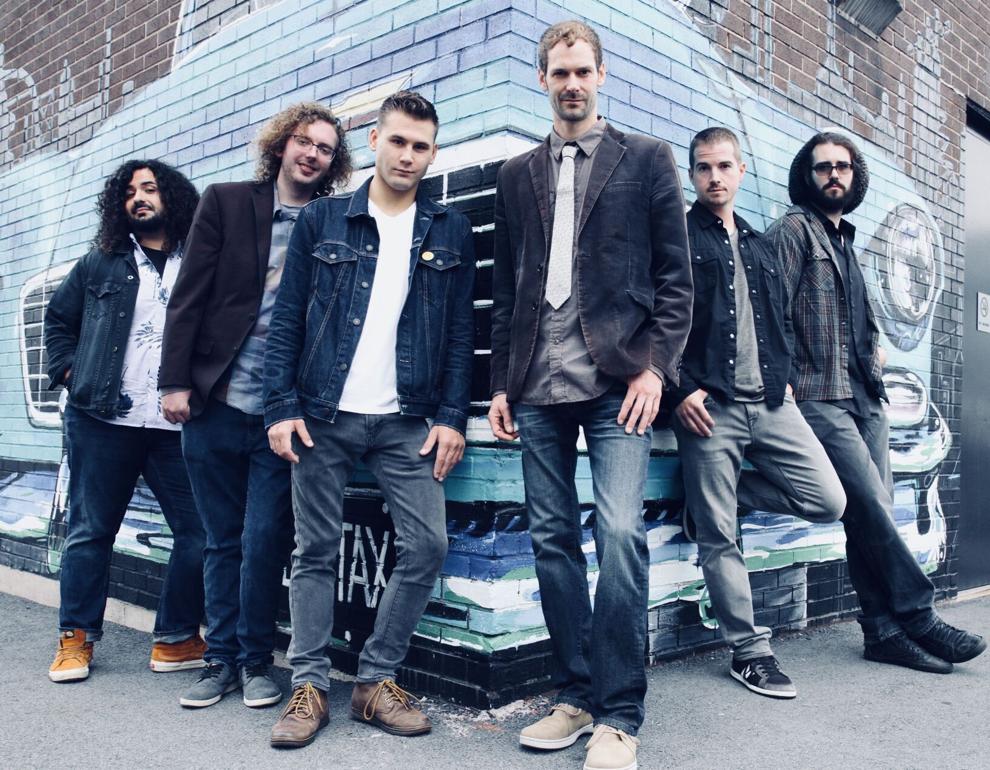 From 4 until 9 p.m., there will be live music at the ArtsWalk pocket park. Skylar Love Band plays from 4 to 6 p.m. and Hunkajunk plays from 6 to 9 p.m.
Listen to the music, explore pop-up vendors, and watch opening performances by local community groups.
Parking is available in the lot directly next to the museum.