Like theater, classical music also is returning to in-person performances. This week, audiences can hear an internationally renowned pianist, choral groups singing pop songs in the style of English madrigals, and the oldest Bach choir in America.
Pianist George Li gained international attention in 2015, when he won the silver medal in the International Tchaikovsky Competition in Moscow. Li has rapidly established a major international reputation and performs regularly with some of the world's leading orchestras and conductors, such as Gergiev, Dudamel, Honeck, Petrenko, Tilson Thomas and Long Yu.
This weekend, he will perform with the Allentown Symphony Orchestra in a program entitled Mendelssohn's "Italian" as part of the symphony's classical series, as live symphonic music returns to Miller Symphony Hall in Allentown.
At 7:30 p.m. on Saturday and 2 p.m. on Sunday, Li will play Brahms' explosive Piano Concerto No. 1. Music director/conductor Diane Wittry will lead the orchestra. The program also will include Farrenc's Overture No. 1 and Mendelssohn's Symphony No. 4, "Italian."
At noon on Friday, the audience can meet Li during a free "meet the artist" session, led by Wittry, who will lead discussion about the program. Also joining the conversation is conducting fellow Brent Chancellor.
In recital, Li has performed at venues that included Carnegie Hall in New York, Davies Hall in San Francisco, the Mariinsky Theatre, Munich's Gasteig, the Louvre, Seoul Arts Center, and Tokyo's Asahi Hall, as well as at major festivals, including the Edinburgh International Festival, Ravinia Festival, Festival de Pâques in Aix-en-Provence Festival, and Montreux Festival.
Li gave his first public performance at Boston's Steinway Hall at the age of 10, and in 2011, he performed for President Barack Obama at the White House in an evening honoring German Chancellor Angela Merkel. Li was the recipient of the 2016 Avery Fisher Career Grant and the 2012 Gilmore Young Artist Award, and he was the first-prize winner of the 2010 Young Concert Artists International Auditions.
Tickets are $25 to $72.
2001, A Choral Odyssey at Albright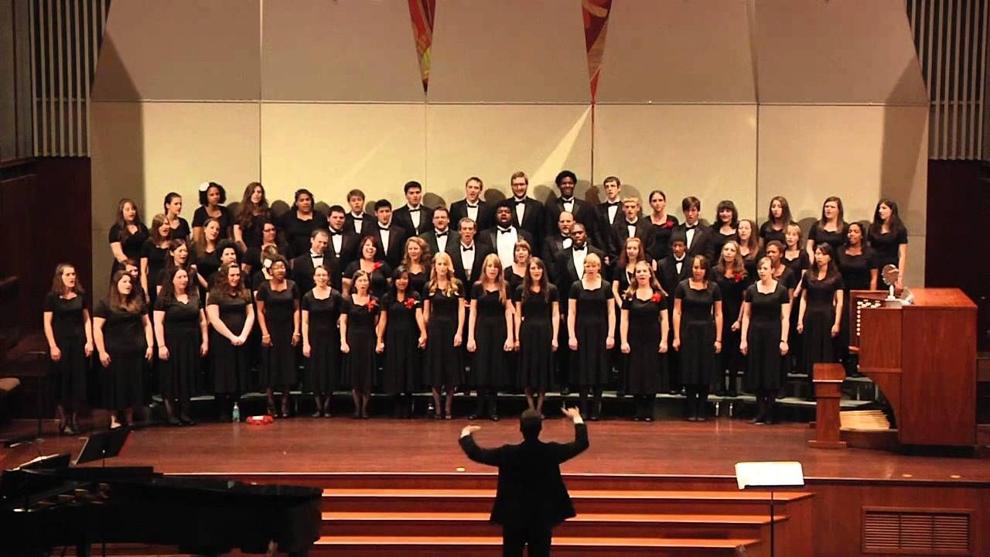 Live choral music will return to Albright College Center for the Arts in Reading at 7:30 p.m. on Saturday.
Join Albright's choral ensembles, the Lion Chorale, Leo Chorum, and Roaring Lions as they embark on a journey that explores pop music and music from the films of the late 1990s and early 2000s, as heard through choral music in "2001, A Choral Odyssey."
The program will include "I Want It That Way," "All My Life," and "Sound Off" by Roaring Lions; "All Star" as a madrigal, "Angel" and "MMMBop" by Leo Chorum; and "Hide and Seek," "Fix You," and "Gravedigger" by Roaring Chorum.
"This concert will be an epic adventure," said Jordan M. Shomper, conductor.
The choral ensembles also are collaborating with the DoubleTree Hotel in center city as performers in an immersive dining experience. Leading up to each concert, Albright students will be performing choral works, popular music covers, and their original music in the hotel's bistro while guests dine.
This modern pops concert features a repertoire exploring the music of the late 1990s and early 2000s. The majority of these works are edited or arranged for choral ensembles. In a few cases, the music was arranged specifically for a choral ensemble at Albright College, including Shomper's arrangement of "MMMBop," "All My Life" by Rob Cramer, and "I Want It That Way" by Choir President Alayna McCarty.
Bach Choir at Central Moravian
The Bach Choir of Bethlehem will continue its fall Bach at Noon concerts in person at Central Moravian Church in Bethlehem.
Each concert will feature guest soloists along with members of The Bach Choir and Bach Festival Orchestra. Remarks about the music, the composers and the baroque period from Bach Choir director Greg Funfgeld will offer an informative and lively introduction to each piece.
Doors will open at 11:30 a.m. on Oct. 12, and the concert will start at 12:10 p.m.
All members of the audience will be required to show proof of a COVID-19 vaccination, and they must wear a face mask while attending a Bach Choir concert.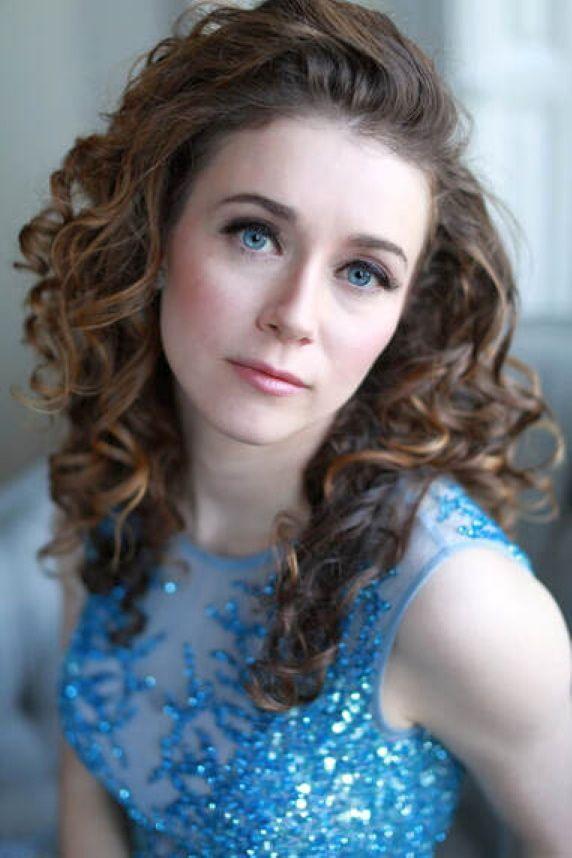 The program includes Johann Sebastian Bach's Concerto in A Minor, BWV 593; Bach's arrangement for organ of Antonio Vivaldi's Concerto in A Minor, Opus 3, Nr. 8 (RV 522) for two violins, strings, and basso continuo and Giovanni Battista Pergolesi's Stabat mater.
Soloists are Nola Richardson, soprano; Janna Critz, mezzo-soprano and Funfgeld, organ.
Central Moravian Church is at 73 W. Church St., Bethlehem.
The performances are free, but free-will offerings will be accepted.
Playhouse presents 'A Gentleman's Guide to Love & Murder'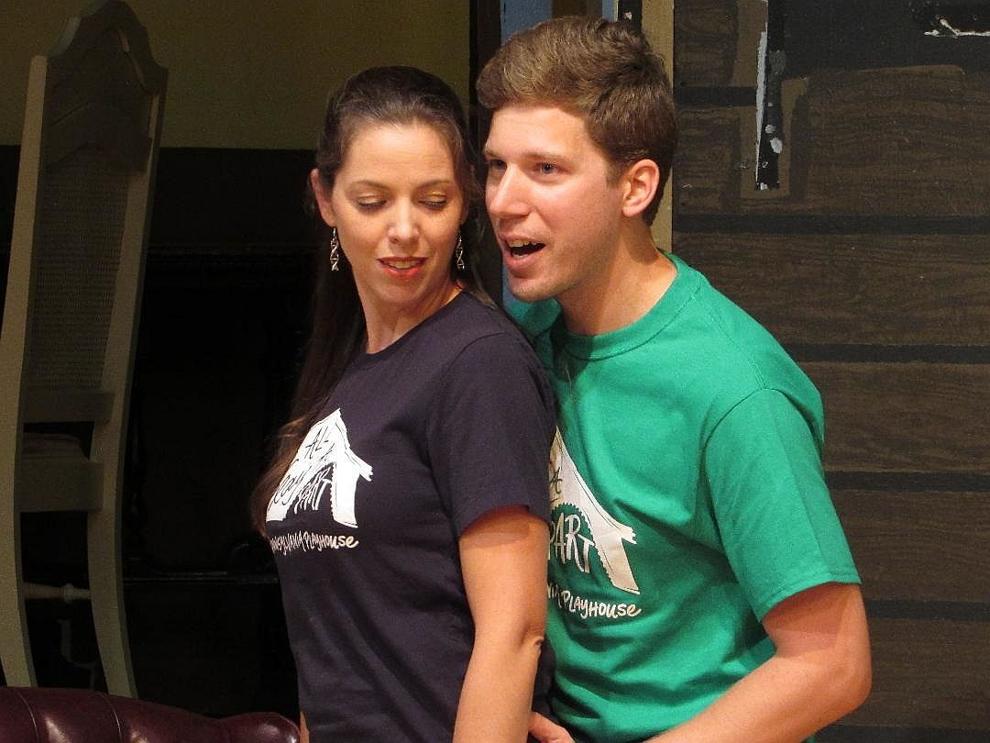 Tony Award-winning musical comedy "A Gentleman's Guide to Love & Murder" will run Friday through Oct. 24 at Pennsylvania Playhouse in Bethlehem.
The story is based on the 1907 novel "Israel Rank: The Autobiography of a Criminal" by Roy Horniman.
Monty Navarro is a young man who is down on his luck when he learns from the mysterious Miss Shingle that he is descended from an aristocratic family. She tells him his late mother had been disowned by the family for eloping with a Spanish musician. Now, he discovers he is eighth in line in the D'Ysquith family to be high earl of Highhurst Castle. Since he feels his chances of outliving the others are slight, he decides to take revenge, kill off his relatives, and move himself up in the line of succession.
The show won four Tony Awards, including best musical in 2014.
One of the highlights of the show is the role of one actor who plays nine of the doomed heirs who meet their ends in the most creative and humorous ways.
Christopher D'Imperio plays the entire D'Ysquith family, including two women, a gay man, an elderly man, a bodybuilder, and a drunken pastor.
Patrick Mertz plays Monty, and his real-life wife, Kimberly Mertz, plays one of Monty's love interests, Sibella Hallward. Elizabeth Marsh-Gilkeson plays his other love interest, Phoebe D'Ysquith.
The musical features a book and lyrics by Robert L. Freedman, with music and lyrics by Steven Lutvak. Rody Gilkeson directs.
The performers are all vaccinated, so the performers won't be masked, however, the playhouse is asking audience members who are not fully vaccinated to wear a mask for the duration of the show.
The show will feature period costumes and a set by Brett Oliveira that will recreate an early 1900s-era British Music Hall, complete with a proscenium stage.
The cast also features Geri Kery as Miss Shingle along with Cindy Ernst, Evan Heger, Brian Houp, Deb Jacoby, Sophia Johnson- Grimes, Nick Madden, Andrew Maldonado, Matt Redline, Alyssa Steiner, Janelle Taylor, Ted Williams and Deven Windish.
Performances are 7:30 p.m. on Friday and Saturday as well as on Oct. 15-16 and 22-23; and 3 p.m. on Sunday and on Oct. 17 and 24. Tickets are $25 for adults and $22 for seniors and students.
Reading Community Players stage 'Bombshell'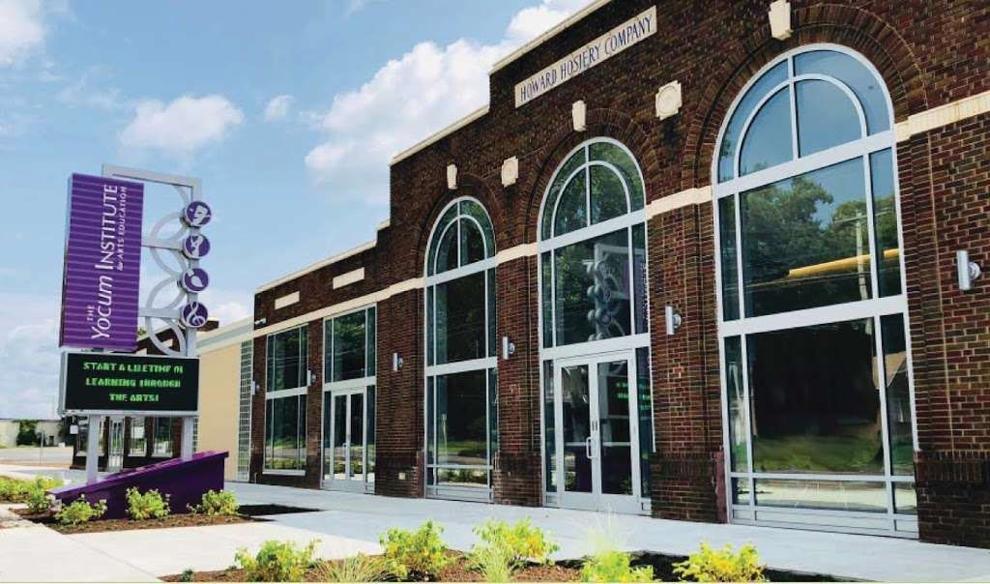 Celebration of Women in the Arts and Reading Community Players will present "Bombshell" at Yocum Institute for Arts Education, 3000 Penn Ave., Spring Township.
In the play, written and directed by Sue Sneeringer, Emma Solomon has come to clear out her late mother's things. Lois O'Brien was a film star in the late 1940s and has left behind trinkets, costumes, books and research materials, and stacks journals, kept throughout her nearly 70 years of life. Emma has long ignored the task, unwilling, more likely unable, to deal with her mother's complicated legacy and their unresolved relationship. The journals bring Lois alive and they begin to dig into a complicated past.
Soon, Emma's daughter, Shannon Moore, arrives to Emma's surprise. Shannon needs to understand why Emma cloaked the family history in secrecy. She's also and hurt and needs to know why Emma hid these important events from her. Shannon was very young when Lois died, but she remembers her fondly and yearns to see the full picture of what happened.
At the heart of the matter is the fact that both Lois and her screenwriter husband, Arthur Solomon, were blacklisted in the 1950s. It changed everything and set off events that continue to impact Emma.
Masks will be required for audience members.
Performances will be at 7:30 p.m. on Friday and Saturday and at 3 p.m. on Sunday.
Tickets are $17.50.
Unleashing Your Inner Opera Fan returns
Berks County Opera's "Unleashing Your Inner Opera Fan" will return at 7 p.m. on Friday at the Wyomissing Public Library.
In partnership with Fox Theatres, the series introduces the Met Live in HD Broadcasts with entertaining and informative multimedia presentations.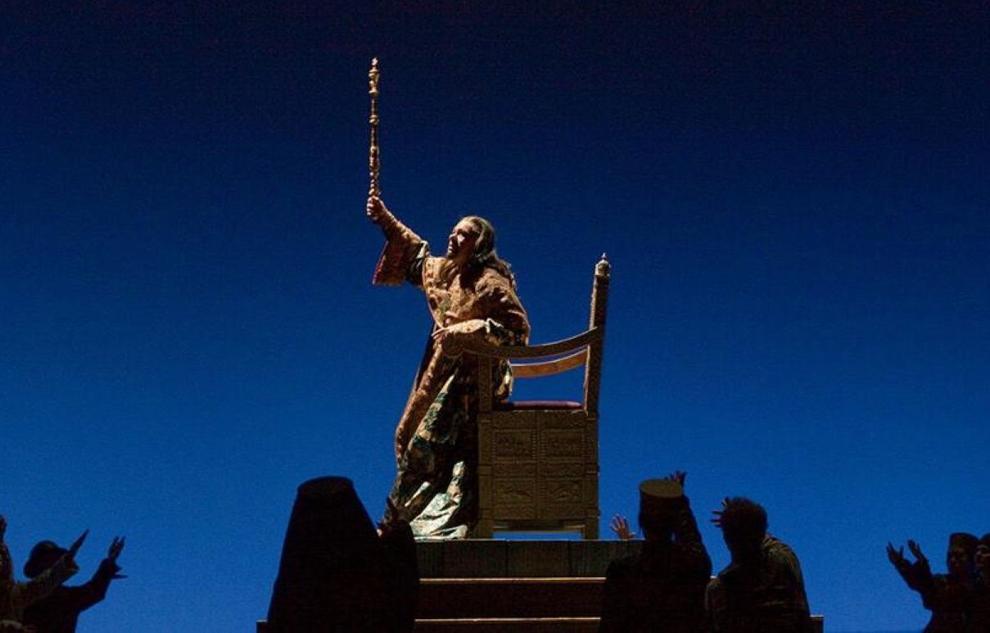 The opera is "Boris Godunov" by Mussorgsky, and the presentation is called "It's Not Always Good to be Tsar or Russian History 101." The live artists are Aaron Scarberry, tenor, and Caleb Flick, pianist. The presentation will include an introduction to the Met Live in HD broadcast of "Boris Godunov," which can be seen at 12:55 p.m. on Saturday at the Fox Berkshire in Wyomissing.
New this season is live streaming of the presentation.
Admission is $20 for adults and seniors and $10 for students and under 30. Reservations are recommended. Call Berks Opera at 484-752-2462 or email berksoperacompany@gmail.com to reserve.
Enjoy music of The Beatles at Zoellner
America's most unique celebration of the music and muse of the Beatles will be staged at Zoellner Arts Center in Bethlehem at 7:30 p.m. on Saturday.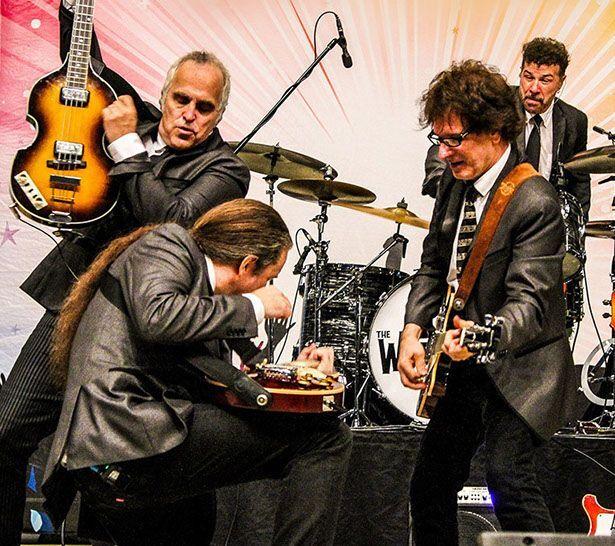 The Weeklings Beatlesbash will feature former members of Styx, the original Beatlemania on Broadway, Jon Bon Jovi & The Kings of Suburbia, Southside Johnny and The Asbury Jukes and BeatleFest house band, Liverpool.
Experience a note-for-note celebration of the timeless music of The Beatles, including "Eleanor Rigby," "Something," "Sgt. Pepper's Lonely Hearts Club Band," "Back in the USSR." The event will feature a 10-piece horns and strings orchestra that recreates the luxurious sounds in the Fab Four's original recordings
Masks must be worn indoors on Lehigh University's campus, regardless of vaccination status.
Tickets cost $35 and $45.
Arts on the Screen at Williams Center for the Arts
Williams Center for the Arts in Easton will continue its virtual performances of "Great Art on Screen," a series of live-streamed event documentaries that take an in-depth look at extraordinary and groundbreaking art masters of their time. With expert scholars and notable narrators, audiences journey throughout the world to experience a global revolution of art, history, and biography.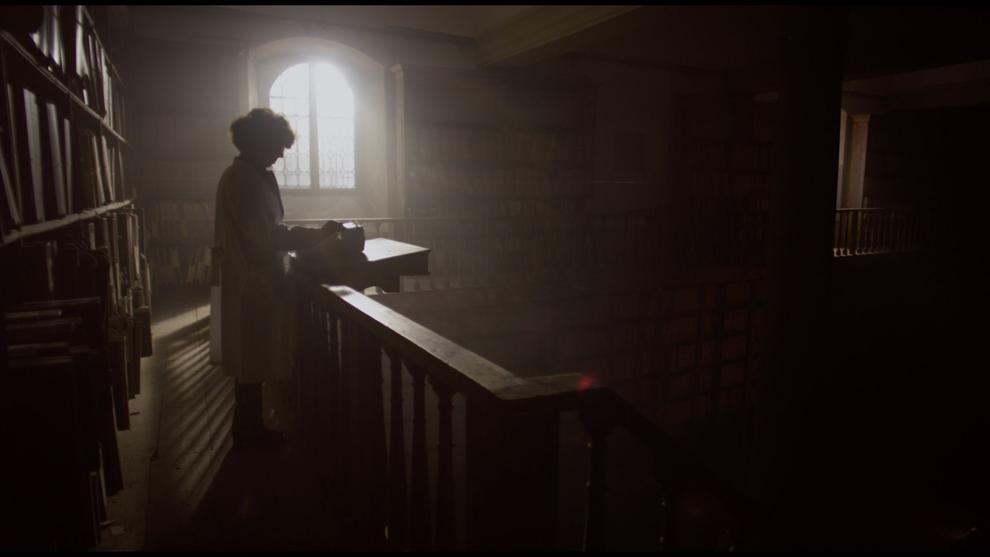 In celebration of the 500th anniversary of the artist's birth, "Tintoretto: A Rebel in Venice" immerses audiences in the life of the last great artist of the Italian Renaissance, narrated by Helena Bonham Carter, at 7 p.m. on Monday.
Tickets are $15 for livestream access, available through the Williams Center for the Arts ticket office, by phone at 610-330-5009, and online. Patrons will receive a link to the event 24 hours before virtual curtain time, and a reminder one hour before.