Two area colleges are taking their art to the screen in completely different but equally innovative ways.
This weekend, see "Romeo & Juliet" through the diverse perspectives of a global community courtesy of the Albright College Center for the Arts.
Albright's The Domino Players have created a virtual production that director Dahlia Al-Habieli describes as "not quite theater and not quite animation."
With Albright students performing Shakespeare's beloved script to illustrations from artists of all ages from around the world, the production is being termed a "video storybook."
Albright College is showing the play via Zoom and live on YouTube in four free 30-minute episodes at 8 p.m. Thursday, Friday, and Saturday and at 2 p.m. on Sunday.
The production features the audio of Albright College actors and illustrators from global artists who answered the college's call to showcase their own interpretations of the play.
"Our adaptation is the story of Romeo and Juliet as seen through the diverse perspectives of our greater community, with audio performances by our Albright student actors," Al-Habieli said. "We also had a team of students and professionals working to not only coordinate this almost 70-person team, but to create original music, combine and edit hundreds of actor recordings, edit video, run social media, and engineer impossibly complicated rehearsal schedules. It has been a labor of both love and discovery."
The episodes will be available on the Center for the Arts' YouTube channel after the premiere.
A playlist of all four parts will be available following each episode.
***
The DeSales University TV/Film Department brings back the nostalgic feeling of going to a drive-in with an encore screening of the DeSales University Film Festival at 8 p.m. on Thursday at Becky's Drive-In in Lehigh Township, Northampton County.
This one-of-a-kind event is the first ever drive-in screening in the university's history. Because of the COVID-19 pandemic, the filmmakers were relegated to the virtual world, removing the excitement and spectacle of a live event. This encore screening allows the students an opportunity for an in-person event, within a safe, socially distant environment.
"While the pandemic has created many roadblocks during the past year, it has also encouraged us to find new, creative paths to travel," said Joey Del Deo, head producer of the festival committee. "The fact that our committee and department worked together as a whole to make this in-person event happen at this still difficult time speaks volumes to the passion and motivation the students possess."
Michael Wagner, the department's chair, said the drive-in screening is definitely a first for the department.
"We might be the only college film program in the country to be presenting their students' work in such a fun and unique setting," he said.
Ticket-buyers should arrive early to allow for enough time to find parking. The cost is $5 per person. Tickets can be pre-ordered online or bought at Becky's Drive-In the evening of the event.
NCC to present Go Go's musical 'Head Over Heels'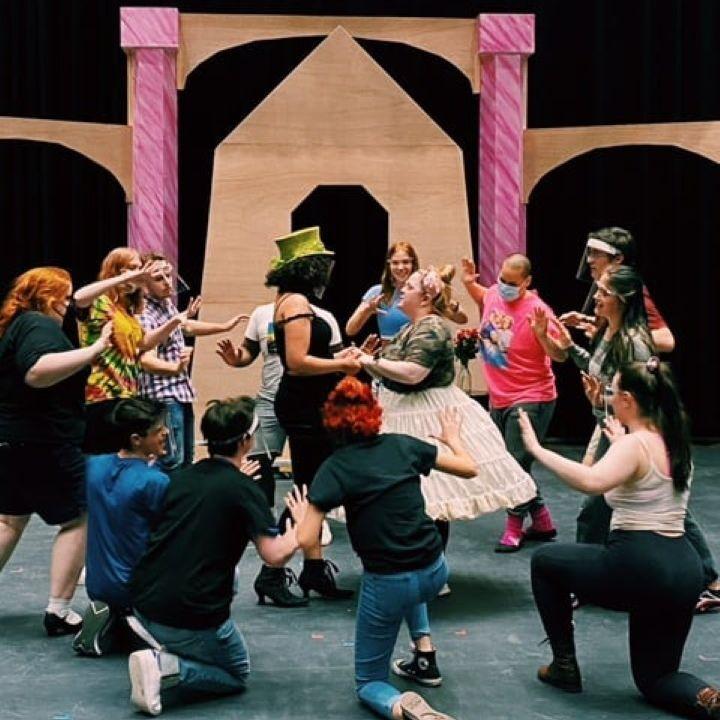 A show based on a 16th-century story that features the songs of The Go-Go's opens this weekend at Northampton Community College.
"Head Over Heels" will be streamed live at 7:30 p.m. Thursday through Saturday and at 2 p.m. on Sunday.
The jukebox musical is inspired by the prose pastoral romance written by English poet Sir Philip Sidney in 1593. It was adapted to music and lyrics from the catalog of The Go-Go's by Jame Magruder and opened on Broadway in 2018.
The musical features more than a dozen hits from the 1980s all-female rock band including "We've Got the Beat," "Mad About You," "Vacation," "Our Lips Are Sealed" and "Heaven is a Place on Earth."
Bill Mutimer, head of the Northampton Community College Theatre Department and who directs the show said the show is full of "sights gags, running jokes" and will definitely be a dynamic show.
The show will be performed without an audience.
The story follows the escapades of a royal family on an outrageous journey to save its kingdom from extinction, only to discover the key to its realm's survival lies within each of the family member's own hearts.
When the royal court of Arcadia is threatened by the mystical Oracle of Delphi with the loss of its "beat," the divine power that ensures the kingdom's prosperity, King Basilius finds his own title at stake.
He forces his queen, Gynecia, two daughters, Philoclea and Pamela, along with his court on a journey into the woods in an attempt to escape the Oracle's seemingly unavoidable prophecies.
The royal couple is played by Steven Fuquay and Hannah Cummings.
The other principles are Samantha Prentice as Philoclea; Katelyn Morgan as Pamela; Carter Reichard as Pythio; Max Wetherhold as Musidorus; Sieanna Rahatt as Mopsa and Brandon Costanzo as Dametas.
The ensemble includes Griffin Boyle, Olivia Byrne, Tamara Decker, Rebecca Docteroff, August Gaumer, Kevin Hernandez, Amelia Illingworth, Cam Kunsman, Marcell Mckenzie, Maggie Toner, Milaijah Torres and Elijah Vazquez.
Music direction is by Lucille Kincaid, who leads a small band, and choreography is by Tina Williams.
There will be four live-streamed performances. A ticket provides access to the specific show one wants to see.
Tickets are $5 plus a $2.95 streaming fee. Details are online.
Children's theater presented by 2 local groups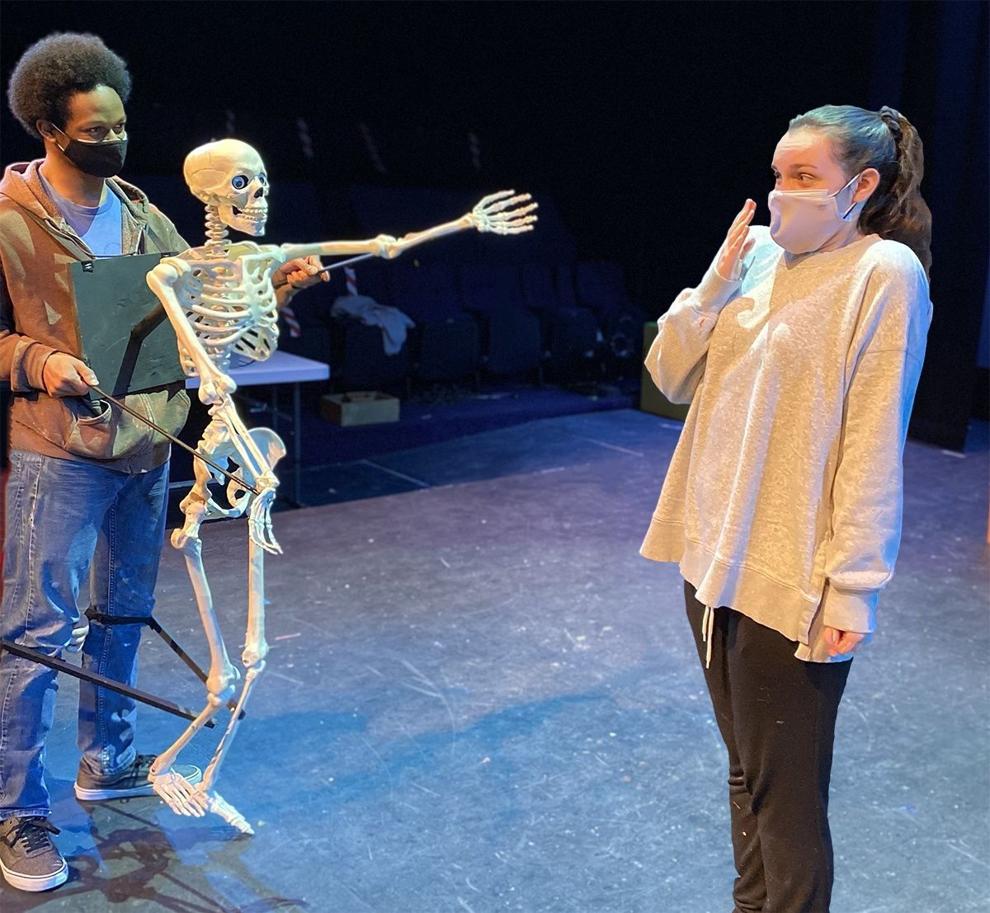 DeSales University's Act 3 Children's Theatre presents a virtual "Pirates! Theodore Thud and the Quest for Weird Beard," starting Saturday.
The one-hour children's performance will be recorded live in the Schubert Theatre of the Labuda Center for the Performing Arts and virtually streamed April 17, 20 and 22.
Join young Theodore and his new-found friends as they pursue the notorious Captain Weird Beard in order to foil the plans of mutineer Mr. Clunky Bones. Through this journey, Theo learns that every adventure comes with a price as he befriends a ghost, gossips with mermaids and dodges swashbuckling sword fights in order to return home and grab some ice cream before it's too late.
"Pirates!" is the final project of the 2021 senior theater class at DeSales University. The students take on the artistic and administrative roles of a professional theater company. In addition to performing in the show, students also take on the various production responsibilities, including company management, direction, box office, education and marketing, and designing and constructing the sets, props, and costumes for the play.
Megan Dean is the director of this production.
"'Pirates!' is the perfect escape for our modern world and paints a diverse picture onstage," Dean said. "I wanted to set the beginning of the show in Theodore's bedroom to show kids how they can transport themselves into another world right from their own bedrooms. We will be using masks as part of the costuming, so including puppetry was important to me to help the kids connect emotionally. With the world at home, having virtual theater that shows kids the possibilities of the arts is more important than ever. I really wanted to use filming to our benefit and create a show that blends both live theater and film."
Tickets are $10. Upon purchase, a link and password will be provided through email. The link will be active for 24 hours on the date you have selected.
This year, with each purchase of a group ticket, the Act 3 company will be offering complimentary virtual visits via Zoom. Children both in the classroom and at home will be able to choose from several activities such as a live meet and greet with the cast, a reading of a children's story, or a pirate themed activity.
For information, call 610-282-3192, or go to DeSales University's website.
***
It's all for one and one for all, as Sing for America presents two children's musicals back to back under the big top in Bethlehem.
The theater group, started by five singing siblings from Forks Township, Northampton County, will present "The Three Musketeers" and "Robin Hood" under a tent at The Complex, its new rehearsal/performance space at 90 Highland Avenue in the Lehigh Valley Industrial Park IV in Hanover Township.
Performances are 7:30 p.m. April 17 and 23; 2 p.m. April 18 and 25; and 2 and 7:30 p.m. on April 24.
Tickets are $12 for adults and $8 for children.
Sing for America was started in 2003 by sisters Taryn, Tasia and Teara Gilbert and brothers Jewel and Jorne Gilbert, and productions raise money for military families.
For tickets, call 610-417-2189 or go online.
Williams Center for the Arts presents Great Art on Screen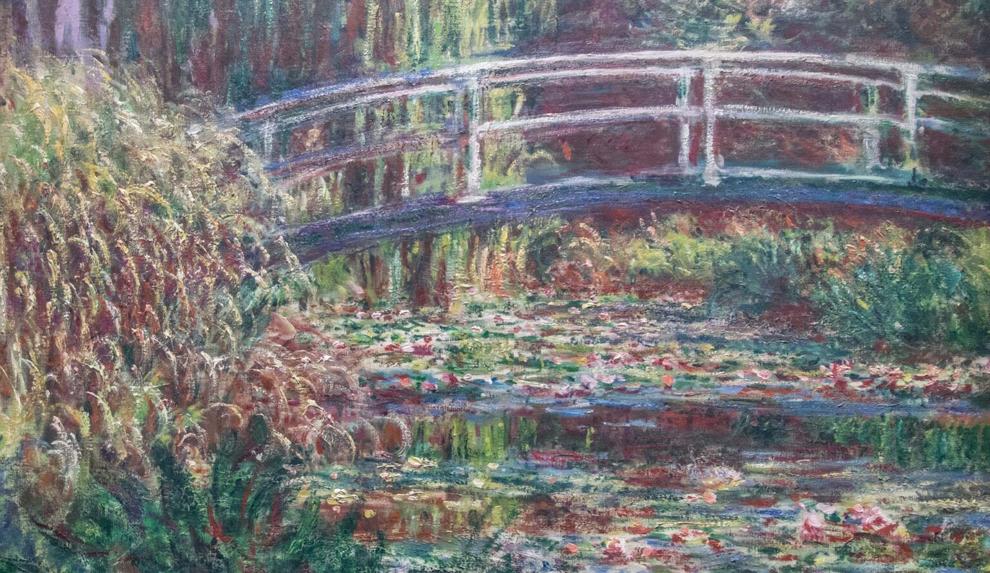 Williams Center for the Arts at Lafayette College in Easton will screen "Water Lilies of Monet: The Magic of Water and Light" at 7 p.m. on Sunday as part of its Great Art on Screen series.
Obsessed with capturing light and water, Claude Monet revolutionized modern art at the turn of the 20th century with his timeless artworks. Voyage through the masterpieces and passions of the founder of Impressionism in this spellbinding documentary, an in-depth, exclusive tour led by Monet scholars of the museums that house the largest collections of the prolific artist's lilies paintings. This illuminating film includes the Musée Marmottan Monet, the Orsay Museum, and the world-famous panels at the Musée de L'Orangerie, concluding with Monet's own house and gardens at Giverny, the site where his fascination for water lilies was born.
The screening is presented in partnership with Lafayette Art Galleries.
There is a sliding scale for livestream access from $5 to $25 per household.
To reserve tickets, go to the Williams Center's website.
Allentown-area colleges collaborate on dance showcase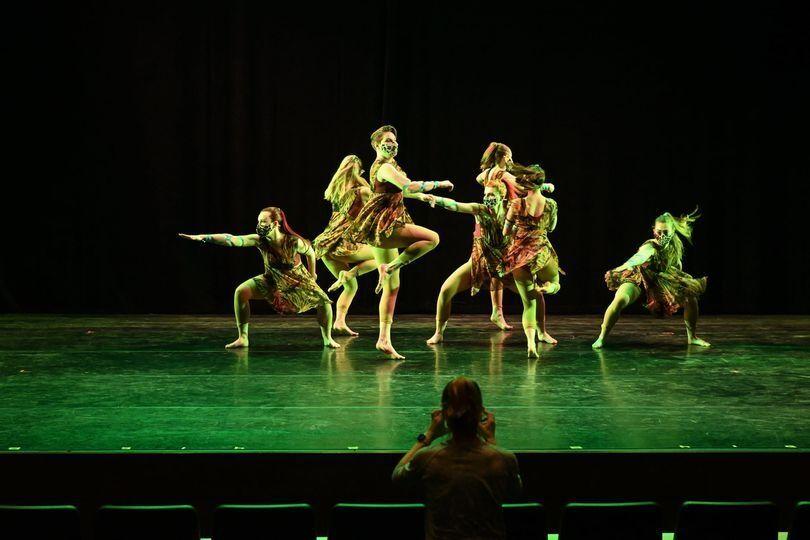 Dance students from Lehigh Carbon Community College and Cedar Crest College collaborate on "We Rise and Fall Together," the virtual spring dance showcase presented by Cedar Crest Performing Arts Department.
The showcase premieres virtually at 7 p.m. on Saturday.
The performance, featuring five different genres of dance, will stream live on YouTube and be available for viewing until April 30. The selections were choreographed by members of Cedar Crest's dance faculty and one guest choreographer.
Artistic director Sarah Carlson said this year's dances feature works that reference social justice themes.
The program includes:
"To Be a Woman," choreographed by Erin Puskar, brings to light the various societal struggles Malian women face and celebrates these women's resilience despite their challenging life circumstances.
"The Skin You're In," a modern dance choreographed by Carlson, investigates racism by examining the arbitrary nature of using skin color as a means of distinguishing societal worth and identity.
"Nation," choreographed by Samuel Reyes, is a hip-hop piece celebrating African-American Dance influences.
Jill Fitzgerald presents "Waiting," a tap piece that draws inspiration from issues of food insecurity and climate change.
Guest choreographer Firuzi Desai presents "Dance with Abandon," a Bollywood piece that showcases the power of three vibrant women, moving through three different powerful visual/musical landscapes.
"Rhapsody," a ballet piece by Sarah Parker, explores the essence of contrast, opposition and diversity.
Using music as the metaphor, dancers connect the soft and willowy ebbs and flows of Gershwin's Rhapsody in Blue to the sharp-hued anthem rock of Queen's Bohemian Rhapsody.
The second half of the episode will feature Toni Beyers-Peredes, director of "Factor," an original mixed media event examining the historical arc of race, inclusion, and equity. "Factor" will premiere at 7 p.m. on April 24.
For a free link to the performances, go to Cedar Crest's website.
Grammy-nominated performer virtually at Godfrey Daniels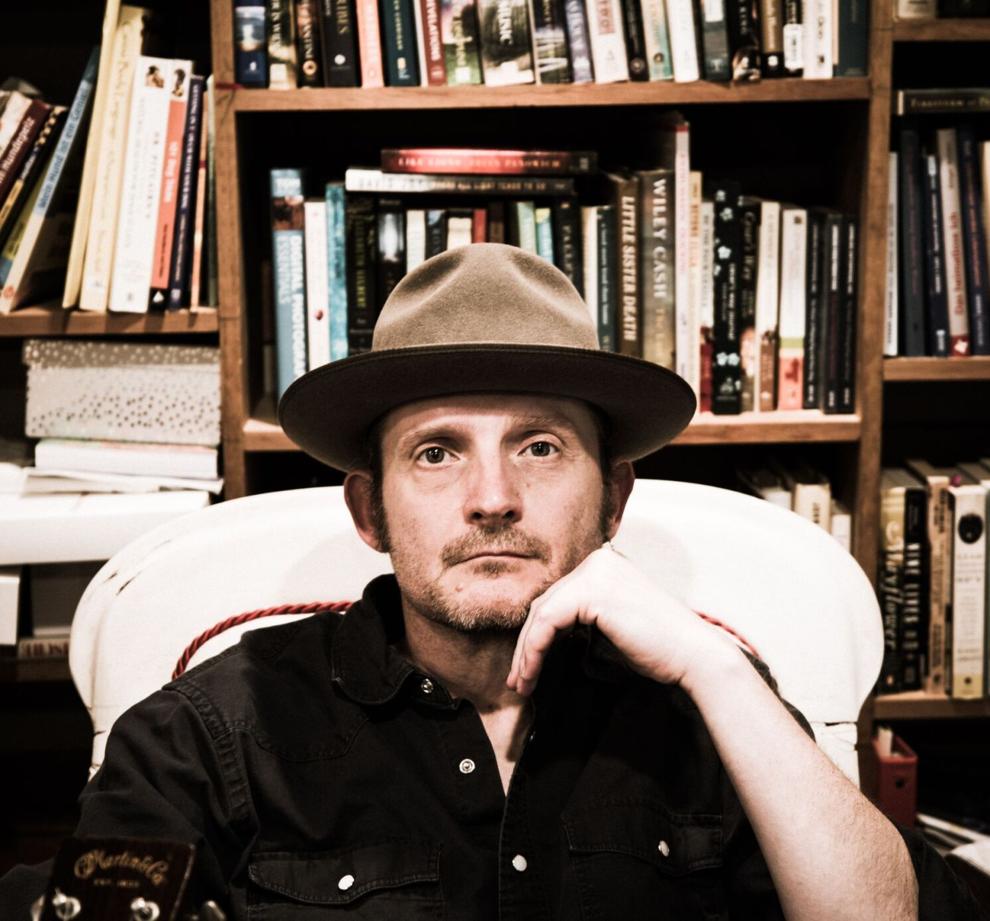 As part of Godfrey Daniels' new virtual concert series: Positively Godfrey Daniels - Live From 4th Street, Grammy Award-nominated Thomm Jutz will present a livestreamed performance and chat at 7 p.m. on Saturday.
The concert will feature host Ramona LaBarre, Godfrey's managing director, live from the Godfrey's stage, as Jutz performs from his Nashville home.
Jutz is a guitar player, producer, and talented singer-songwriter who has performed guitar for Nanci Griffith, Kim Richey, Mary Gauthier, David Olney and others. He was nominated for a 2021 Grammy Award for best bluegrass album for "To Live in Two Worlds, Vol. 1."
Raised in the Black Forest of Germany, Jutz has become an American roots musician whose virtuosity, eloquence, and clarity of expression have made him a linchpin of Nashville's creative community.
The concert is free to watch, but viewers are encouraged to "pay what you will" during the performance via the virtual tip jar. All proceeds will benefit the artist.
The new series is a nod to Godfrey's physical location at 7 East Fourth Street in Bethlehem and the iconic Dylan tune "Positively 4th Street."