One of the country's largest antique and classic car shows is back for its 59th year Friday through Sunday over 42 acres in Macungie Memorial Park in Lehigh County, and this year, the event is celebrating classic cars from across the pond.
Das Awkscht Fescht offers three days of outdoor events, shows, and entertainment from 6 a.m. to 10:30 p.m. Friday and Saturday; and 6 a.m. to 4:30 p.m. Sunday.
The Fescht features more than 2,500 vehicles, including antique and classic cars, trucks and motorcycles. This year's featured car area will focus on cars and motorcycles from England. The event also includes arts, crafts, kids' entertainment and activities, car flea market and car corral sale area, antique toy show, bingo and a beer garden.
Fireworks are set for 9:30 p.m. on Saturday.
Friday's entertainment will be presented by Steve Brosky and the Sunday Singers Band, the Acoustic Kitty Project, the Buzz and and Flamin' Dick and the Hot Rods.
Saturday's entertainment will be presented by Macungie Band, Don Cunningham and Associates, BC Blue, South Penn Dixie and Ginger and the Schnappes.
Sunday's entertainment will feature Jack Murray and The Blue Tarp Wranglers and Craig Thatcher Band.
Admission is $9 for adults and free for age 15 and under.
DCI East returns to Allentown
Two local drum and bugle corps will join Drum Corps International and their fellow corps in bringing music and pageantry to Allentown this summer.
The Cadets of Allentown and the Reading Buccaneers Drum & Bugle Corps will perform alongside 11 other drum corps in DCI Eastern Classic, Aug. 5 and 6 at J. Birney Crum Stadium in Allentown. This summer also marks Drum Corps International's 50th anniversary.
The Cadets will take the field in their 88th performance season with "Rearview Mirror," a program inspired by Jack Kerouac's "On the Road." The Cadet's program will feature vintage '50s and '60s colors and patterns combined with a cool, beatnik feel.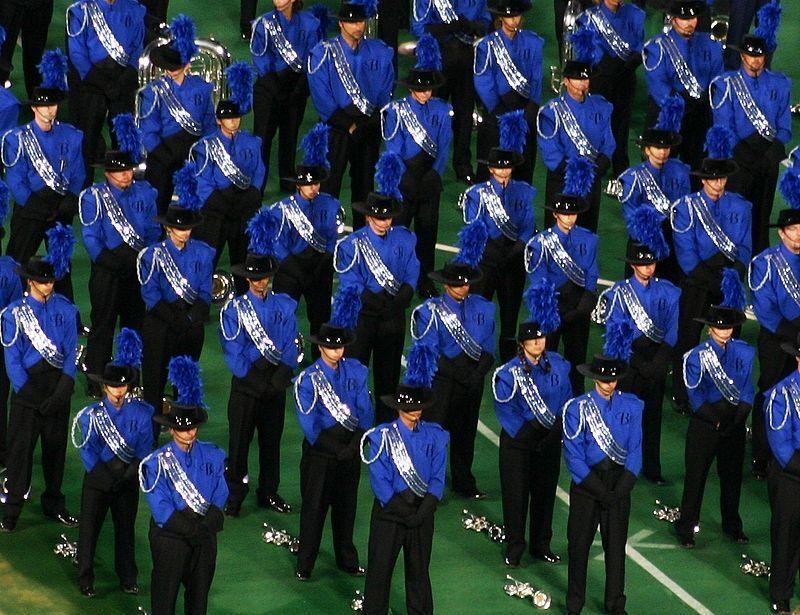 The Reading Buccaneers are returning after a two-year COVID hiatus for the corps' 65th anniversary with "Altered: Ego," a chaotic, fast, loud and experimental program.
The two local corps will be joined by Blue Stars of La Crosse, Wis.; Carolina Crown of Fort Mill, S.C.; The Cavaliers of Rosemont, Ill.; Crossmen of San Antonio, Texas; Genesis of Austin, Texas; Jersey Surf of Camden County, N.J.; Madison Scouts of Madison, Wis.; Pacific Crest of Diamond Bar, Calif.; Santa Clara Vanguard of Santa Clara, Calif.; Sonus Brass Theater of Woodbridge, Va.; and Troopers of Casper, Wyo.
The Allentown show is 7 p.m. on Friday and 6:30 p.m. on Saturday, in anticipation of the DCI Open Class World Championship Finals on Aug. 8 and 9 in Marion, Ind.
Ticket prices range from $30 to $49.
Free Summer Sundays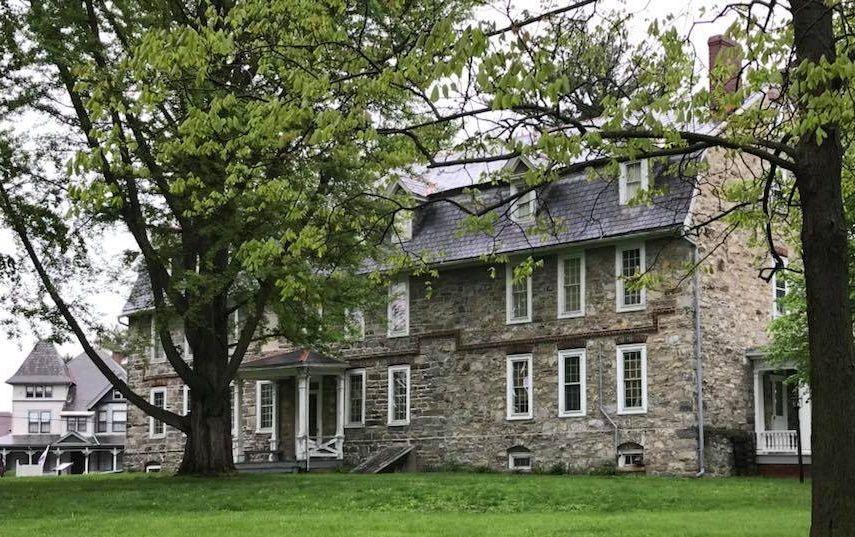 The Moravian Historical Society is holding free summer Sundays in August, when families will enjoy free admission to the Whitefield House Museum in Nazareth, Northampton County, and children will learn colonial skills and crafts through unique hands-on projects each week.
On Sunday, families will learn how people churned cream into butter in colonial households and children will shake up a batch of their own butter.
On Aug. 14, families can discover how candles were made in colonial times and children will practice dipping candles using modern methods of heating wax.
On Aug. 21, kids can learn how to sew and fill a beanbag that can be used to play bean bag toss on the lawn of the museum.
On Aug. 28, everyone can join in an afternoon of work and play by trying colonial chores and then enjoying traditional toys and games when the work is done.
The 1740–1743 Whitefield House and the 1740 Gray Cottage are the oldest surviving Moravian structure in North America. Recognized widely for its significant collection and historically important 18th-century site, the Moravian Historical Society is the third oldest historical society in Pennsylvania. The museum offers permanent and changing exhibitions and a museum store that features gifts, books, and handmade artisan items.
This series is funded in part by the Northampton County Department of Community and Economic Development through its Hotel Tax Grant.
New Lehigh Valley theater company to present Shakespeare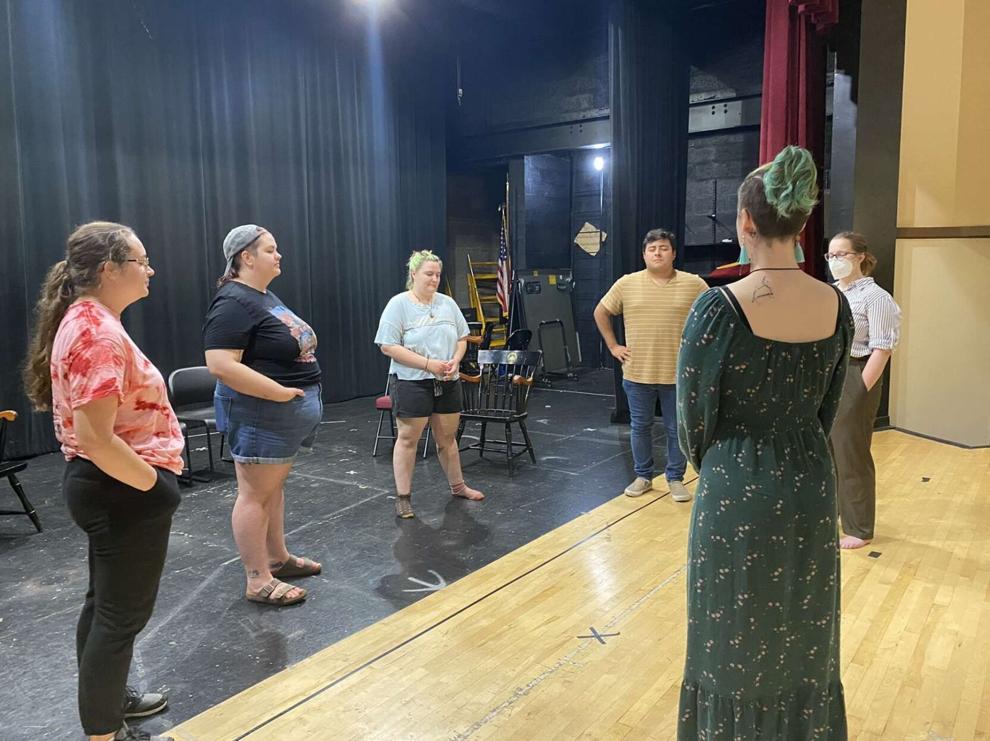 Reclaimed Performing Arts Company will present Shakespeare's romantic comedy "Twelfth Night, or What You Will" Friday through Sunday in Alumnae Hall Auditorium on the campus of Cedar Crest College in Allentown.
Director Carter Reichard said "Twelfth Night" is the second major in-person project since then, the first being "Shakespeare's Crowded Cafe," a series of three short plays written and performed by queer artists in April.
"We believe that skill and passion should speak for itself when someone plays a role, not how they look, or what their physical type of role is that they typically play," Reichard said.
Reichard said the group plans to present Shakespeare productions over the summer at both outdoor and indoor theaters at Cedar Crest over the next few years and will work with Cedar Crest's Sister Stage company on two full productions and four cabarets over the next year.
Twelfth Night follows Viola, a young woman who is shipwrecked and separated from her brother, whom she fears has drowned. She disguises herself as a man under the name Cesario and enters the service of Duke Orsino. Duke Orsino is in love with Olivia, and asks Cesario to go to Olivia and profess the Duke's love for her. Olivia, however, falls in love with the disguised Viola, thinking she is man, and Viola finds herself in love with Duke Orsino, creating a love triangle.
The cast features Raven Wesley (Viola), Jordan Frantz (Olivia), Leah Trunsky (Duke Orsino), Zee Marrero (Sir Toby Belch), Salem Perez Torres (Sir Andrew Agaucheek), Colleen Popper (Malvolio), Olivia Theisen (Maria), Phi Johnson-Grimes (Fabian) and Michael Russo (Feste).
Other cast members include Clare Foster, Samantha Philipps, Chelsi Fread, Kyleigh Vicoso, Aaron Castro, Mer Raffensberger, Rae Hirst and Nadia Joanne.
Performances are 6:30 p.m. Friday, Saturday and Sunday.
Tickets are pay-what-you-will.
Grease at Fleetwood Community Theatre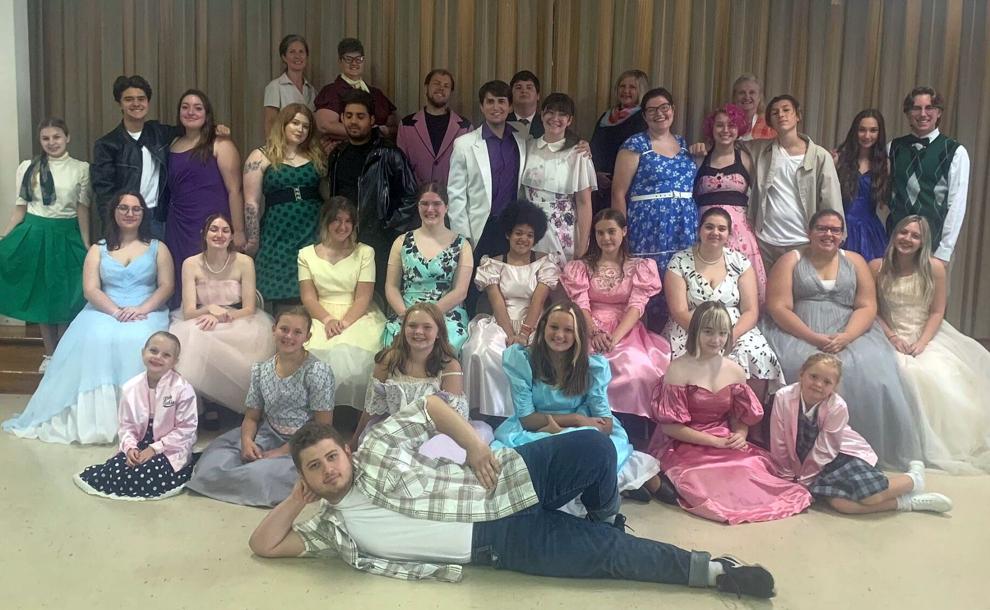 Fleetwood Community Theatre will present the musical "Grease" on Friday and Saturday and 6 at the Evergreen German Club in Ruscombmanor Township.
The musical is set in 1959 at fictional Rydell High School and follows the Burger Palace Boys and Pink Ladies as they navigate the waters of high school, love and being cool in this lively and fun musical that features songs like the title tune, "Beauty School Dropout," "Summer Nights," "We Go Together," and "You're the One That I Want." Songs like "Hopelessly Devoted to You" and "Sandy," which were created for the 1978 movie, also are included in this production, with book, music and lyrics by Jim Jacobs and Warren Casey.
The cast includes Evan Watkins as Danny Zuko; Grace Patton as Sandy Dumbrowskil; Melinee Wilson as Jan; Megan Carney as Marty; Stephanie Appel as Rizzo; Kyriakos Vachaviolos as Kenickie; Steven Gehringer as Roger; Hayden Christ as Sonny and Emilio Serio as Doody.
Tara Sands is director, co-choreographer with Darice Hoffmann and designer.
Performances are 7 p.m. on Friday and Saturday at the Evergreen German Club, 415 Hartz Rd.
Tickets cost $15 for adults, $12 for students (5-18 years) and $1 for children under 5.
Final Bach at Noon of the summer
The Bach Choir of Bethlehem will present its final Bach at Noon of the summer on Aug. 9 at St. John's Lutheran Church in Allentown.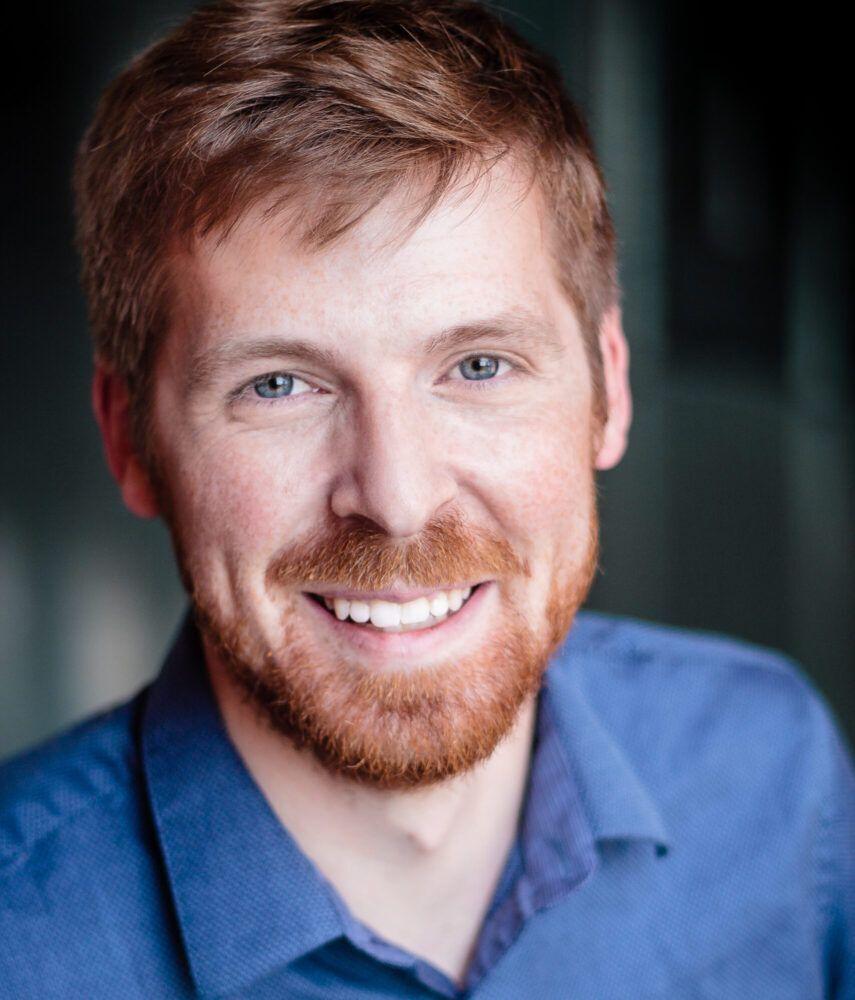 The final performance of the choir's 125th anniversary summer season will be conducted by new artistic director and conductor Christopher Jackson. Jackson is from Muhlenberg College, where he served as the director of choral and vocal activities. He is also a member of Skylark Vocal Ensemble, a professional choral ensemble where he serves as director of education, and The Thirteen, a Washington, D.C.-based choral ensemble. Jackson was also the conductor and co-founder of the Lycoming Baroque Choir and Orchestra, where he conducted works by Bach and others.
The program includes Bach's "Flute Sonata in E-flat Major: Allegro moderato, Siciliano, Allegro," featuring Susan Charlton on flute and Kerry Heimann on harpsichord; "Cantata 130 – Herr Gott, dich loben alle wir," featuring Kyle Leigh Carney, soprano; Corey Shotwell, tenor and David Newman, baritone and members of The Bach Festival Orchestra.
The orchestra features Claire Bright, concertmaster; Stephani Bell, Rebecca Brown, Inna Eyzerovich, Mary Ogletree, and Elizabeth Wright, violins; Nina Falk and Sharon Diane Fischer, violas; Loretta O'Sullivan and Elizabeth Thompson, cello; Brent Edmundson, string bass; Susan Charlton, flute; Nobuo Kitagawa, Mark Snyder, and Marie Trudeau, oboes; Chuck Holdeman, bassoon; Rob Skoniczin, Lawrence Wright, Steven Heitzer, trumpets; Steve Mathiesen, timpani and Kerry Heimann, keyboards.
There is no admission. A goodwill offering will be taken.
West Reading Sidewalk Sale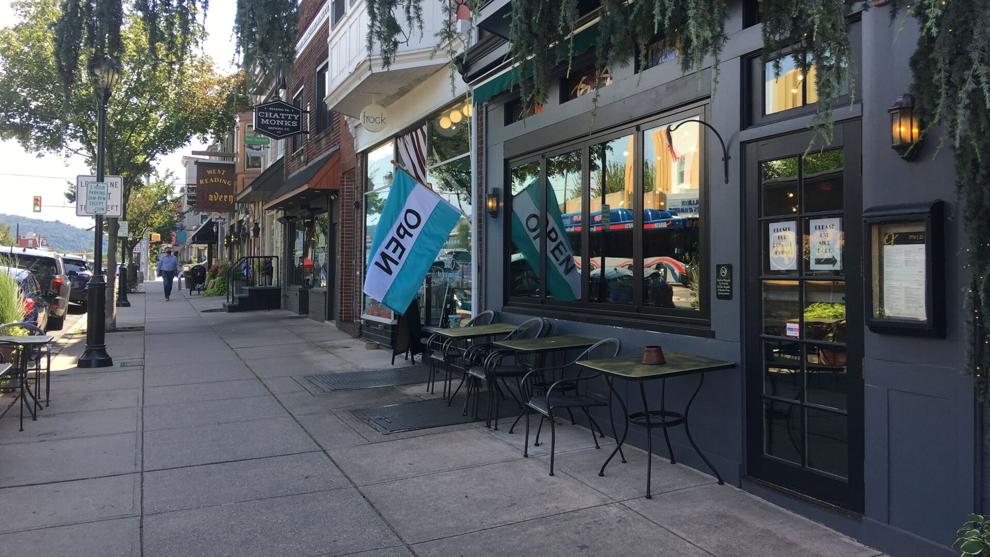 The West Reading Community Revitalization Foundation and the independent merchants of West Reading will host a Sidewalk Sale on Saturday with music, events and a drawing.
Canvas West Reading goodie bags will be available to the first 25 shoppers at Finch + Fern, 728 Penn Ave. and Swerl Designs, 438 Penn Ave.
Special events include music with Elle Taranis and Mandela Effect from 1 to 4:30 p.m. at Benchwarmers Coffee and Doughnuts, 400 Penn Ave.
There will be an in-store celebrity signing event with Lakai from 3 to 4:30 p.m. at Holistic Skateshop, 516 Penn Ave. Shopping passports can be picked up and stamped at participating retailers. There will be a drawing for a $100 West Reading gift card from cards stamped and submitted.
The WRCRF is a nonprofit dedicated to the revitalization and growth of West Reading. Visit its website to learn more about the borough's merchants, upcoming events and the Sunday Farmers' Market.