Independence Day is this Sunday, and that means fireworks. This year, with COVID-19 restrictions easing, communities are getting back to normal with public celebrations and concerts.
Allentown will hold its free Independence Day celebration at J. Birney Crum Stadium from 5 to 10 p.m. on Sunday. The event will feature live music and entertainment, food and a musical fireworks show.
The stadium gates will open at 5 p.m., and free patriotic items will be given at the entrances.
Stadium entertainment includes musical performances by Scott Marshall & The Highway Souls, Lou Franco Project w/James Supra, Cherry Bombs, and Hector Rosado Y Su Orq Hache Band.
The evening will culminate with fireworks accompanied by music starting at 9:20 p.m. They can be viewed throughout Allentown.
***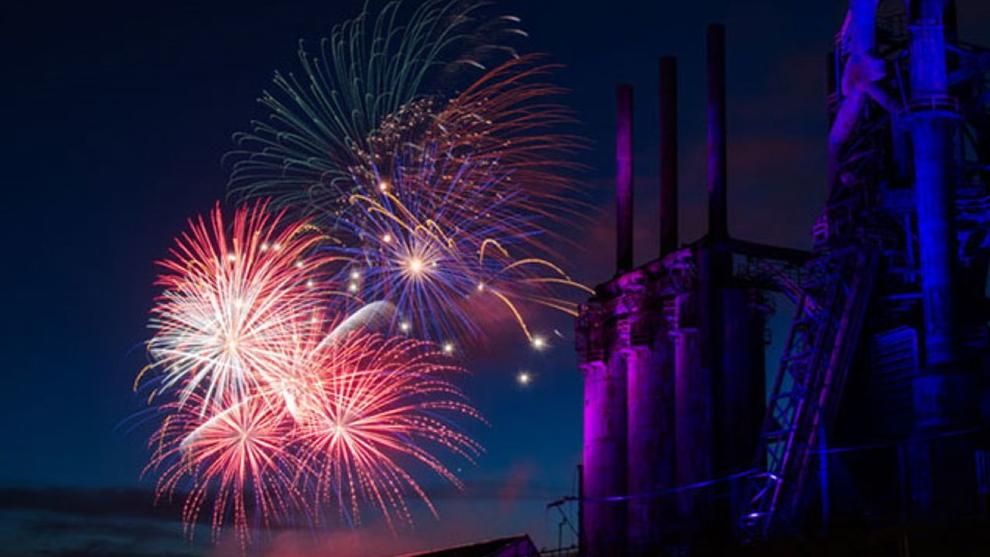 Bethlehem will shoot off its fireworks from Sand Island at 9 p.m., capping off an evening of free music at SteelStacks. The Independence Day celebration will be held from 6 until 11 p.m. on Sunday.
Power rock trio Hydraulic Lime will perform from 6 to 7 p.m. on the community stage. Next up will be rock and blues band Big Bone Daddy, which will play from 9 to 11 p.m.
From 7:30 to 9 p.m., the Allentown Band will present a program of patriotic favorites before the fireworks begin.
***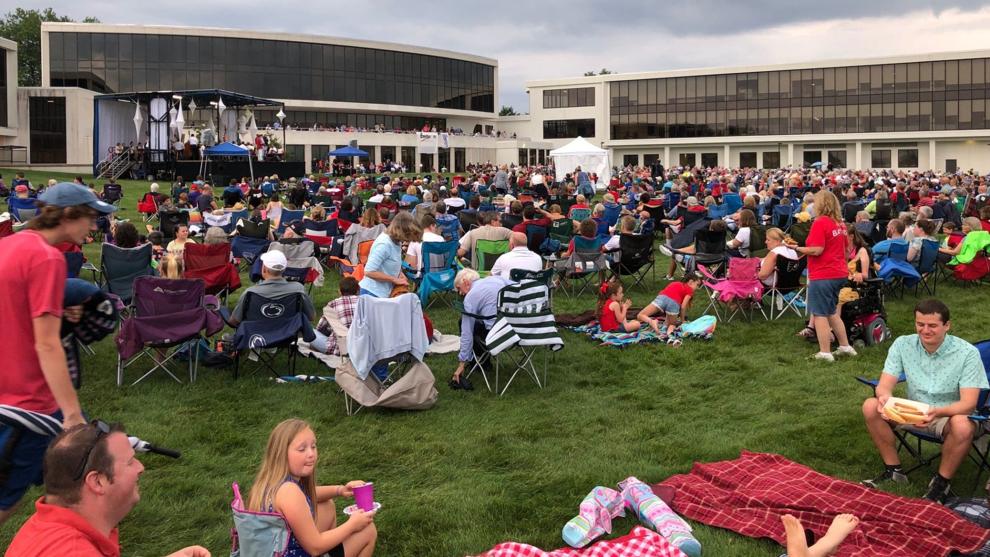 In Berks County, the Reading Symphony Orchestra will host the Star-Spangled Spectacular, a free concert and fireworks display, from 6:30 to 10 p.m. on Sunday at EnerSys, 2366 Bernville Road in Bern Township, across from the Reading Regional Airport.
The orchestra will play patriotic selections starting at 8 p.m. The RSO's concert will be followed by a grand finale fireworks display.
There will be children's activities, including face painting and lawn games. Take your own picnic, or purchase food provided by food trucks.
Pick up a free ticket for the event, or show a digital image at the gate. Tickets are available for pickup, at no cost, at Boscov's East in Exeter Township, Boscov's at the Berkshire Mall in Wyomissing, Boscov's at the Fairgrounds Market in Muhlenberg Township, EnerSys headquarters, or at the RSO office at 100 North Fifth Street in center city. Tickets may also be printed out via the RSO's website, or you can simply show a digital image (any advertisement or social media image related to the concert) at the event entrance.
***
For little ones who aren't quite ready for the typical 4th of July celebrations, the Neag Planetarium at the Reading Public Museum, 500 Museum Road in Reading, has a great alternative with its sensory-friendly firework and star show at 5:30 p.m. and 7 p.m. on Saturday. The indoor display will feature stunning graphics in the state-of-the-art planetarium dome, accompanied by patriotic music. Children's crafts will also be available. Seating is limited and registration is required. The cost is $5. Register with Coleen at 610-371-5850 x227 or email coleen.mikucki@readingpublicmuseum.org.
'Dirty Rotten Scoundrels' at Pines Dinner Theatre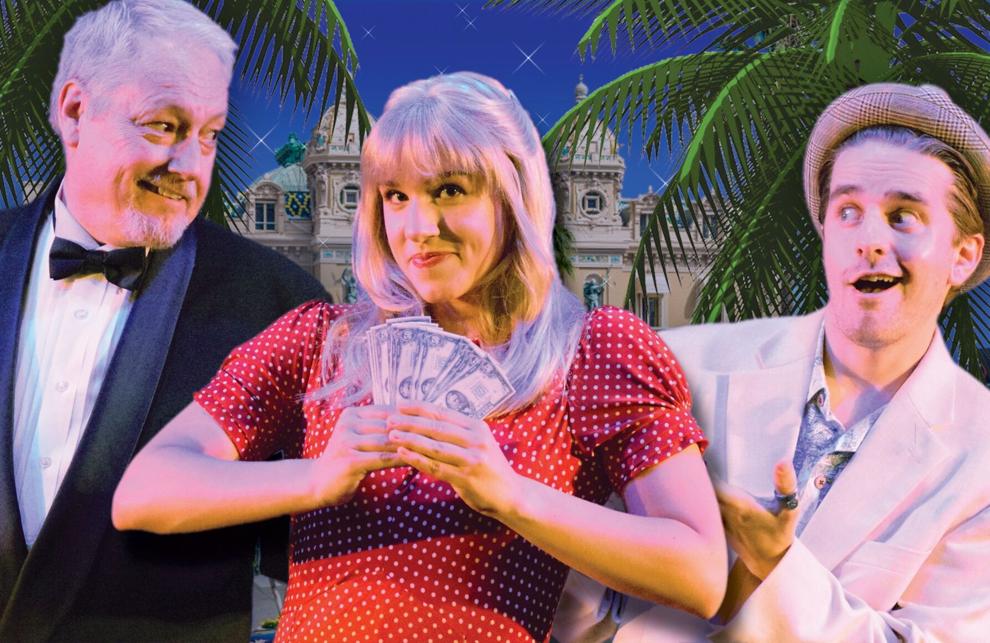 It's time to grab your seats for "Dirty Rotten Scoundrels."
The Tony Award-winning musical about two con men competing to swindle a heiress is the summer musical at Pines Dinner Theatre at 448 North 17th Street in Allentown, live on stage Friday through August 22.
Sophisticated, with a dash of mischief, this musical comedy is based on the 1988 MGM film starring Steve Martin and Michael Caine. It follows suave con man Lawrence Jameson (Sean Carroll), who makes his living by talking rich ladies out of their money. All-time American hustler Freddy Benson (James Ofalt) also swindles women, but by playing on their compassion with fabricated stories about his grandmother's failing health. After meeting on a train in the French Riviera, they try to work together, only to find that the town isn't big enough for the both of them. They agree that the first one to get $50,000 from heiress, Christine Colgate (Abigail Garrigan), wins, and the other must leave town resulting in a battle of cons with a twist ending.
"Dirty Rotten Scoundrels" premiered on Broadway in 2005 and was nominated for 10 Tony Awards, including best musical, winning one.
"Dirty Rotten Scoundrels" is written by Jeffrey Lane, with music and lyrics by David Yazbek. Yazbek's jazzy score, with orchestrations by Harold Wheeler, features songs like "Great Big Stuff," "Give Them What They Want," "Ruffhousin' Mit Shuffhausen," and "Nothing Is Too Wonderful to Be True."
The cast also includes Kristofer Wills, Jennifer Wills and Jolene Oakes.
The show is rated PG-13.
Tickets are $30 for adults and $20 for children ages 2-12, and include a seat for the show. All appetizers, entrees, desserts and beverages are available for purchase ala carte.
Dinner is served before the show. Audiences are welcome to bring their own beverage bottle.
Performances are dinner, 12:30 p.m.; show, 1:30 p.m. Wednesday, Thursday, Sunday, and dinner, 6:30 p.m.; show, 7:30 p.m. Friday and Saturday.
Pennsylvania Shakespeare Festival to present 'Native Gardens' reading
The Pennsylvania Shakespeare Festival, which is being presented both in-person and virtually, will present a filmed reading of Karen Zacarias' "Native Gardens," which will available for streaming only at 8 p.m. July 6-18.
The festival, which is celebrating its 30th anniversary, runs through Aug. 1 on the campus of DeSales University in Upper Saucon Township, Lehigh County.
In the 2019 comedy "Native Gardens," a fence separating rival gardens symbolizes the clash of cultures.
When a rising Chilean attorney, Pablo (Joseph Castillo-Midyett), and his pregnant, doctoral-candidate wife, Tania (Gisela Chipe), buy a home next to well-established D.C. couple, an innocent disagreement over a long-standing fence turns into an all-out border feud. Real-life husband and wife Greg Wood and Susan Riley Stevens play power couple Frank and Virginia, as frank discussions of class, ethnicity, taste, and privilege ensue. The production is directed by KJ Sanchez.
Tickets are $20.
Celebrate an All American First Friday in Bethlehem
Break out the red, white and blue and celebrate an All American First Friday in the SouthSide Bethlehem Arts District. There will be live music in four locations, including lawn games and a hot dog eating competition.
Ten contestants will compete to be the hot dog eating champion, who will receive a $50 gift card to Roasted and a SouthSide Arts District t-shirt. Cheer on contenders and enjoy a free hot dog, while supplies last, at 7 p.m. at Roasted.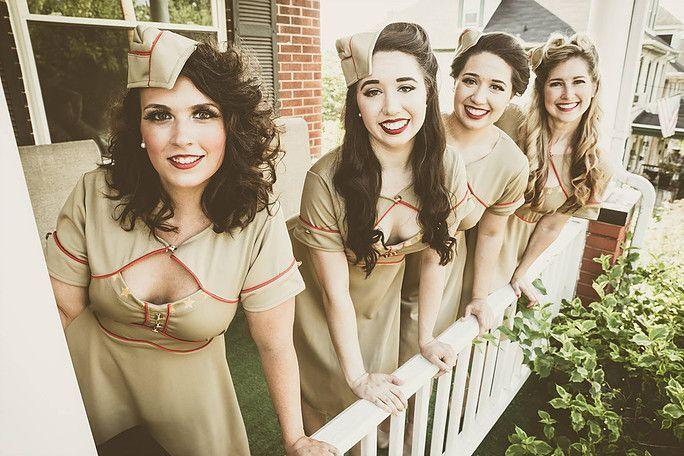 Go on the First Friday MusicWalk with The Wonton Soups at Molly's Irish Grille & Sports Pub from 6-8 p.m.; Neil Grover at The Banana Factory from 6-9 p.m.; Swamp Guard at Dinky's Bethlehem Ice Cream Parlor & Grill from 6:30-8:30 p.m.; and The SwingTime Dolls at Roasted from 7-8 p.m.
Other fun happenings include a bean bag toss, Jenga and Connect Four outdoors at Molly's Irish Grille & Sports Pub from 6-8 p.m., and glassblowing with Dennis Gardner and glass fusing with Becky Shoemaker at The Banana Factory from 6-9 p.m.
Check out the annual compendium exhibition at the Banana Factory Arts Center, which is designed to highlight the thriving artistic community of the Lehigh Valley and region and to showcase the diverse array of multidisciplinary artists who reside there.
Also on display is Lauren Beauchner's Reflector. The paintings are meant to reflect how the pandemic shifted the ways we look out at the world and in at ourselves.
'Hello Dolly!' at Shawnee Playhouse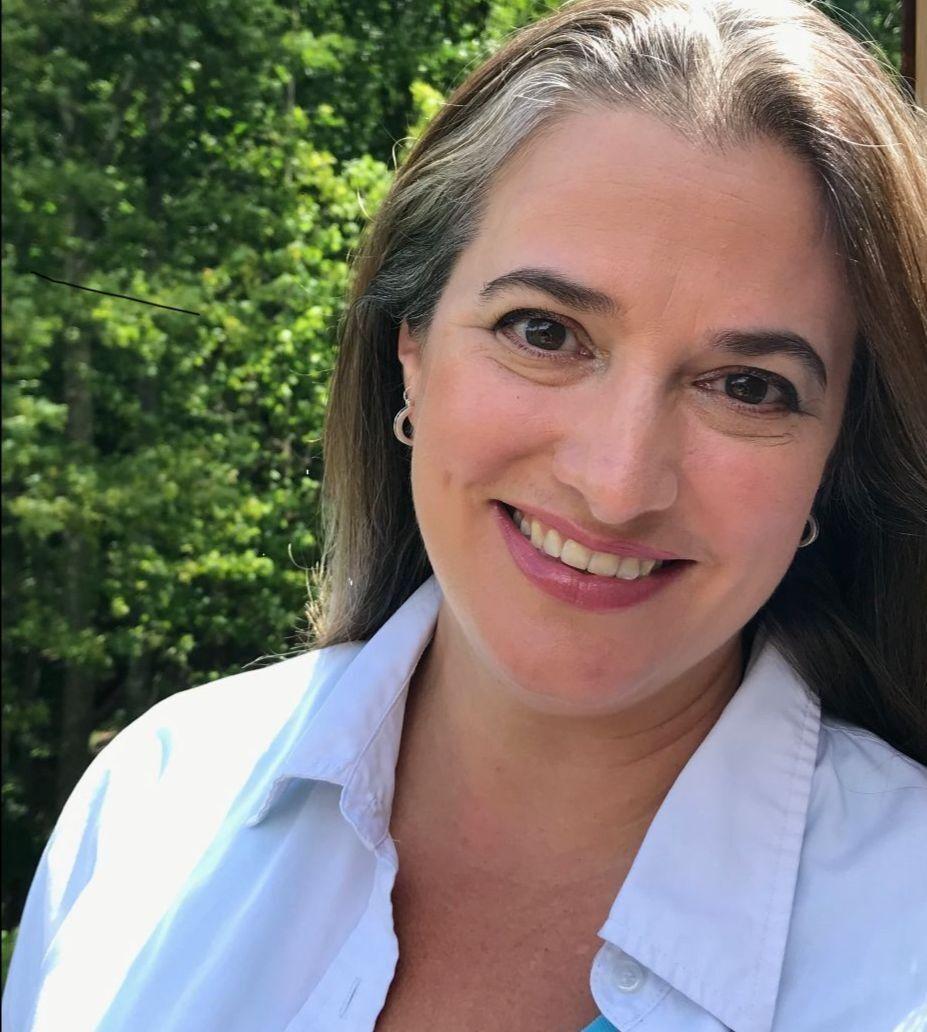 Shawnee Playhouse in Smithfield Township, Monroe County, presents the beloved Broadway musical "Hello Dolly!" through July 11.
The 1964 original Broadway production starred Carol Channing as matchmaker Dolly Levi, and the movie, starring Barbra Streisand, was a 1969 Academy Award nominee for best picture. 
This Golden Age musical follows the story of the strong-willed Dolly who travels to Yonkers, New York, in order to find a match for the miserly "well-known unmarried half-a-millionaire" Horace Vandergelder.
The production stars Sarah McCarroll as Dolly; Rob Howell as Horace Vandergelder; Joey Ambrosia as Cornelius Hackl; Jack Ligenza as Barnaby Tucker; Kristen Long as Irene Molloy; Mackenzie Maula as Minnie Fay; Michael Guerriere as Ambrose Kemper; Johanna Gelbs as Ermengarde and Kerri-Leigh Taylor as Ernestina Money. Ryan Cook directs and David Arzberger is choreographer and costume designer.
Shows are 2 and 8 p.m. on July 3 and 10; and 2 p.m. on July 4 and 11.
Tickets are $29 for adults; $26 for seniors and $16 for children under age 17.