As things slowly begin to open up, Bethlehem's SouthSide Arts District is celebrating spring by unveiling two new murals on its Urban Arts Trail for First Friday.
For April, First Friday is celebrating murals and live music and putting the spotlight on two nonprofit organizations.
The event will begin at 6 p.m. on Friday with a live performance by The Wonton Soups, followed by a brief presentation and ribbon-cutting ceremony at 6:30 p.m. for the new murals at Café the Lodge's courtyard and Victory House of Lehigh Valley, located at Fillmore Street and the Greenway.
Take a tour of the Urban Arts Trail and enjoy the music of Neil Grover as he plays the public piano at Fillmore and Third streets, and Lorenzo Bubba of Dear Anna, who will perform at the Harmony Pavilion on the Greenway.
Over the last four years, the SouthSide Arts District has added murals, decorative bike racks, and a painted public piano to the downtown, which make up a 2.75-mile path called the Urban Arts Trail.
Go online to follow the trail at home, or walk the path with your smartphone to learn about each piece and its story.
One of the new murals, "Rebuilding and Remembering," is created by Devyn Briggs, a Banana Factory artist, and is on the back wall of Victory House of Lehigh Valley.
Briggs said the piece celebrates the families that have joined the community after Hurricane Maria and also celebrates growing up in two cultures. The mural features an image of a child, with deep vibrant eyes between two worlds.
The other new mural is by Maltas Con Leche, a Latino family of artists whose youngest member is only 11 years old. The mural is of a winged girl, embarking on adventure and the pleasures of life, and will be in the courtyard of Café the Lodge.
The celebration will also give both Victory House of Lehigh Valley and Café the Lodge the chance to speak about their organizations. Victory House of Lehigh Valley has been providing shelter and transitional services to homeless men, many of them veterans, for more than 35 years. Café the Lodge is not only a restaurant, but it provides housing and vocational opportunities for adults with mental health diagnoses.
Visitors are asked to wear masks and socially distance.
Ride a narrow-gauge locomotive at NMIH
The National Museum of Industrial History in Bethlehem will offer a hands-on train engineer experience on Saturday on its newly-restored narrow-gauge locomotive.
Situated in the museum's park area, the 1941 Whitcomb diesel-electric locomotive was used in Bethlehem Steel's electric furnace melt shop, where it moved charging buggies filled with scrap metal. Restored by museum volunteers and staff to working condition, the train operates on a little more than 100 feet of demonstration track. During this educational experience from 11 a.m. to 4 p.m., participants will be able to climb into the cab, learn how the locomotive works, then take the controls under the supervision of museum personnel. The short, but memorable, runs will let you step back in time, putting you in the same engineer's seat as the steelworkers who helped built the country.
Each experience is limited to two adults or one adult and one child. Each session lasts approximately 20 minutes and is weather-dependent. Tickets are $10 per session for 1-2 participants and are non-refundable except in the case of inclement weather or cancellation by the museum
For tickets, go to eventbrite's website.
National Museum of Industrial History is located at 602 East Second Street in Bethlehem.
Celebrate Easter at Reading Public Museum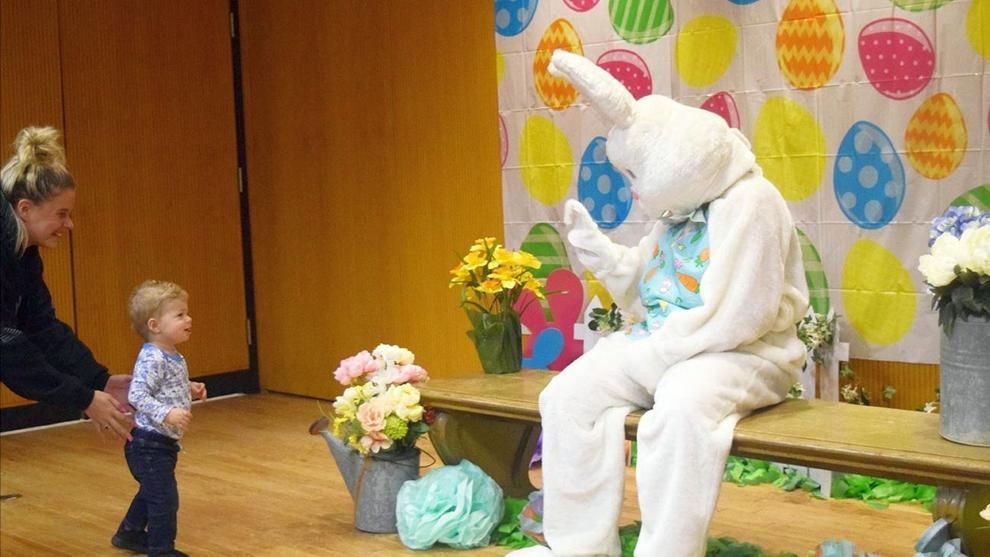 This year, Reading Public Museum is turning Easter Sunday into a weekend-long celebration with Easter at the Museum from 9 to 11 a.m. Friday through Monday.
Children ages 2 to 12 will have the opportunity to have their photo taken with the Easter bunny, receive craft kits and treats to take home, participate in a special Easter scavenger hunt, and explore museum exhibits.
Reservations are required by emailing coleen.mikucki@readingpublicmuseum.org.
Take Fido or Fluffy for pet photos with the Easter bunny from 11:30 a.m. to 1 p.m. on Saturday at the Stone Terrace Tent for a $10 donation. Register at 610-371-5850 x230 or email lindsay.crist@readingpublicmuseum.com.
While there, explore the new installation in the American Gallery through May 2021. It's titled "American Women Artists from the Collection." The installation includes nearly 30 works spanning more than 150 years. Women artists have been an important part of the museum's history, with the earliest works by women entering the collection in 1913.
The exhibition features works by Sara Miriam Peale, Mary B. Leisz, Alice Kent Stoddard, Fern Coppedge, Mary Parker Kornhauser, Jane Peterson, Lillian B. Meeser, Ella Sophonisba Hergesheimer, Mary Hiester Reid, and Susan Kahn, among others. Paintings include still life, figural studies, portraits, landscapes, and seascapes. The installation also includes sculptures by Anna Hyatt Huntington, Malvina Hoffman, and Sonia Gordon-Brown.
Tickets are $10 for adults and $6 for seniors, students and children age 4 to 17.
Reading Public Museum is located at 500 Museum Road in Reading.
West Reading to host Restaurant Week
Discover West Reading's independent eateries and return to indoor dining during West Reading Restaurant Week, a two-week long event beginning April 6 and running through April 17. Participating restaurants will be offering a three-course menu available for dine-in during dinner hours. The cost is $30 per person.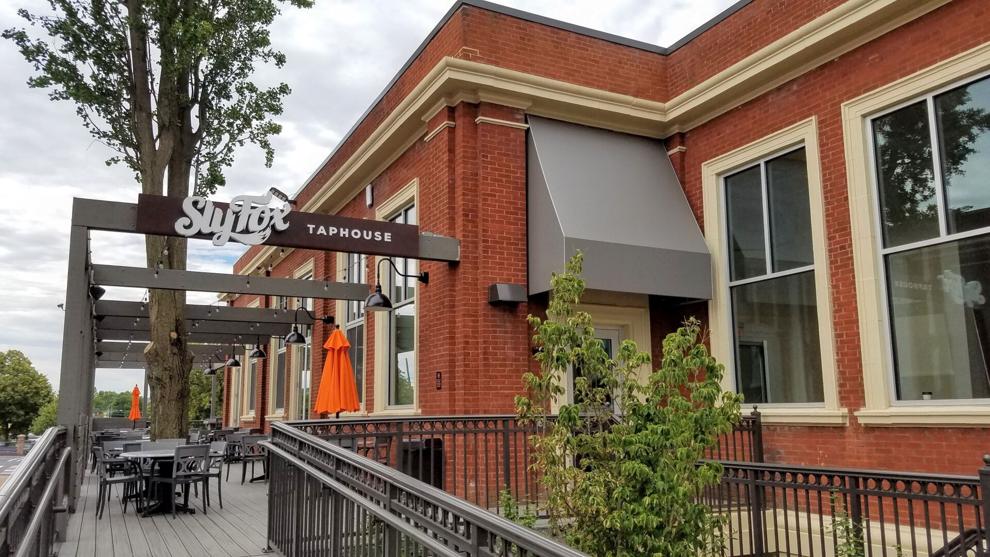 The 14 participating restaurants are Say Cheese! Restaurant, Mom Chaffe's Cellarette, Mad J's BBQ at Willow Creek Brewery, The Barley Mow, Sly Fox Taphouse at The Knitting Mills, Mazi Greek Inspired, West Reading Tavern, Nonno Albys, GNA Ristorante and Pizzeria, Winedown, Chatty Monks Brewing Company, B2 Bistro + Bar, La Abuela, and Beer Wall on Penn.
Celebrate Easter at Lehigh Valley Zoo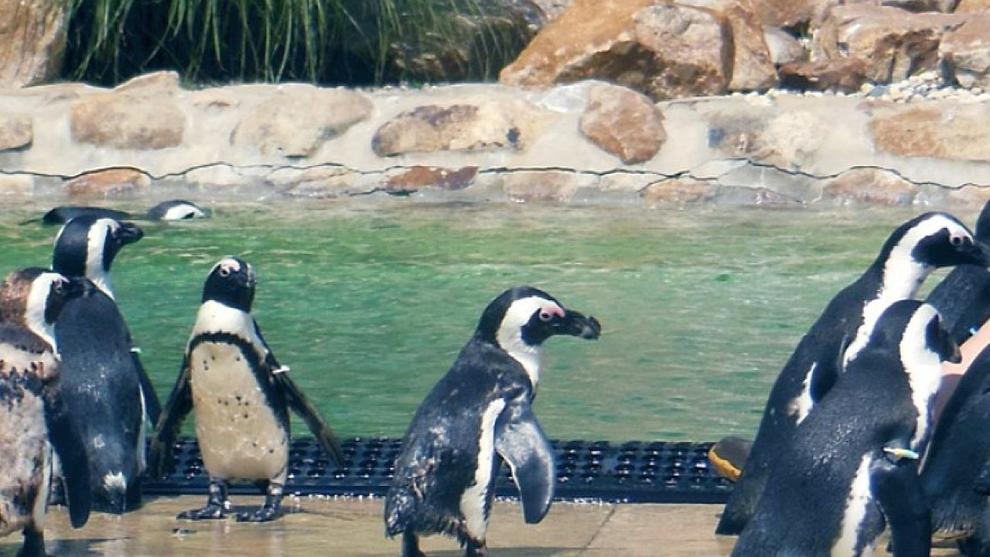 Lehigh Valley Zoo invites families to celebrate Easter at the attraction in North Whitehall Township, Lehigh County, through Sunday with Easter Week at the Zoo.
The zoo began its summer hours on Thursday, and it is now open from 10 a.m. until 4 p.m. daily through Nov. 3.
Throughout the week, the zoo will have an assortment of themed crafts and activities for guests, and be sure to keep an eye out and see if you can complete the zoo's wooden egg cut-out safari.
Musician Marc DeBoeser will be playing acoustic music on the zoo dining deck from 11 a.m. to 12:30 p.m. and 2 to 3 p.m. Saturday and Sunday.
Also opening in April is Geakers at the Zoo. Geakers Tacos of Bethlehem serves tacos, fries, milkshakes, and more at its new location at the zoo.
Tickets are $14.50 for adults; $13.50 for seniors and $12.50 for children.
The zoo is at 5150 Game Preserve Road in North Whitehall Township.
Craig Thatcher to perform at Bucks County Playhouse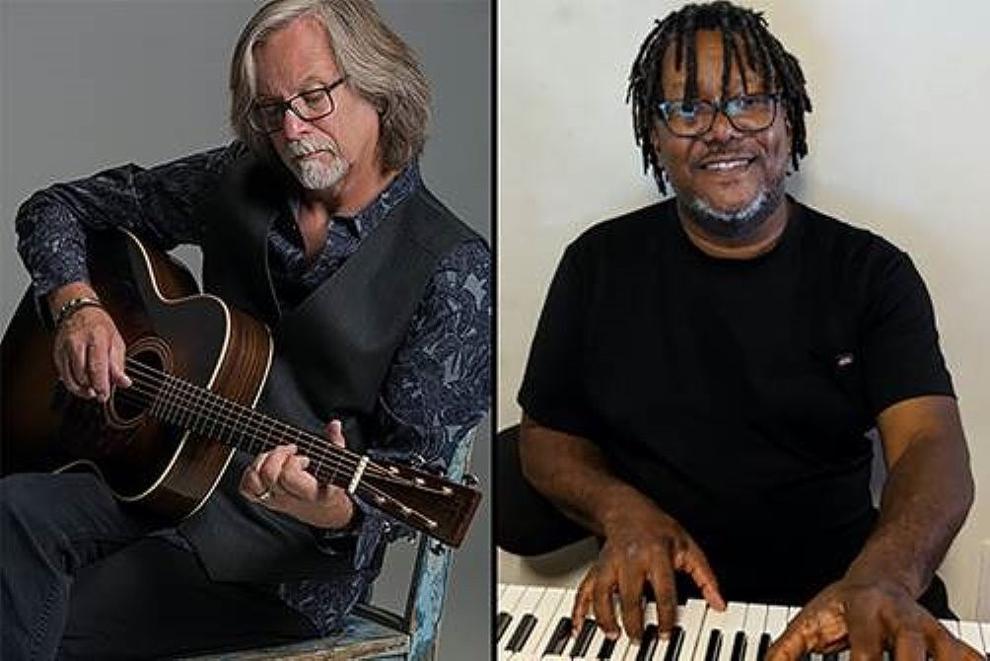 Bucks County Playhouse will launch its spring music series with a concert by Lehigh Valley blues-rock legend Craig Thatcher and his frequent collaborator, keyboardist and vocalist Cliff Starkey.
Thatcher and Starkey will perform at playhouse in New Hope at 8 p.m. on Friday and Saturday.
Thatcher and Starkey have been performing together since the early 2000s, beginning when they both toured and recorded with Nina Simone's daughter, Lisa "Simone" Kelly. Since that time, they've developed a very unique performing relationship onstage, as they trade songs back and forth, in a very relaxed and enjoyable manner, covering many different musical genres from blues, soul, rhythm and blues, rock and folk, along with Thatcher's original compositions.
Thatcher is a band leader of The Craig Thatcher Band; an international clinician/ambassador for C.F. Martin & Co. of Upper Nazareth Township, Northampton County; a guitar instructor; and a recording artist. He has worked with and/or opened for many artists, including Simone, Buddy Guy, Derek Trucks, John Mayall, Jimmie Vaughan, Duke Robillard, John Hammond, The Fabulous Thunderbirds, Jonny Lang, Charlie Musselwhite, Train, Robin Trower, Dicky Betts, Kim Simmonds, Jorma Kaukonen, Marty Stuart, Roseanne Cash, Roger McGuinn, Rory Block, Woody Mann, Peter Rowan, Herman's Hermits, Spencer Davis Group, Laurence Juber, John Mayer, Steve Miller, David Bromberg, GE Smith, Lenny Kaye and Bill Kirchen.
Thatcher is also the leader of his own Eric Clapton musical tribute "Badge," a retrospective of Clapton's career, beginning with the Yardbirds.
Starkey has performed around the world with such artists as The Three Degrees and performed on "Good Morning America" and "The Rachael Ray Show, and he was the house keyboardist for the "Emeril Live" show for nine years.
He was a member of jazz group Pieces of a Dream. He has also performed with artists such as Dave Koz, Sammy Hagar, Jonathan Butler, Michael McDonald, Aaron Neville, Al Jarreau, Be Be Winans, Chick Corea, The Supremes, Joe Perry of Aerosmith, Charlie Daniels, Delphonics, The Intruders, New Birth, Harold Melvin and The Blue Notes.
Tickets to are $40 and are available on the Bucks County Playhouse's website or by calling 215-862-2121.