Discover the quaint charms of the small town of Fleetwood when the Berks County community celebrates the return of the Fleetwood Main Street Fair with "Fall into Fleetwood" on Saturday from 10 a.m. to 3 p.m.
Visit local businesses, which will be hosting samplings, and vendors set up in the newly paved parking lot, and enjoy activities, live music and more.
Take part in a chili cook-off and apple pie contest, where you vote for the best chili and apple pie. Take the children for crafts, face painting and more.
Fleetwood Community Theatre will offer three mini workshops on the lawn of St. Paul's UCC at Arch and Green streets, as well as vocal performances, a scene from the rest play "Drinking Habits," and a 10-minute play performed by the theater's junior members.
There will be a trivia contest, a raffle, and photo opportunity with Mary Poppins. Music provided by Richmond Street Music.
Masquerade at the zoo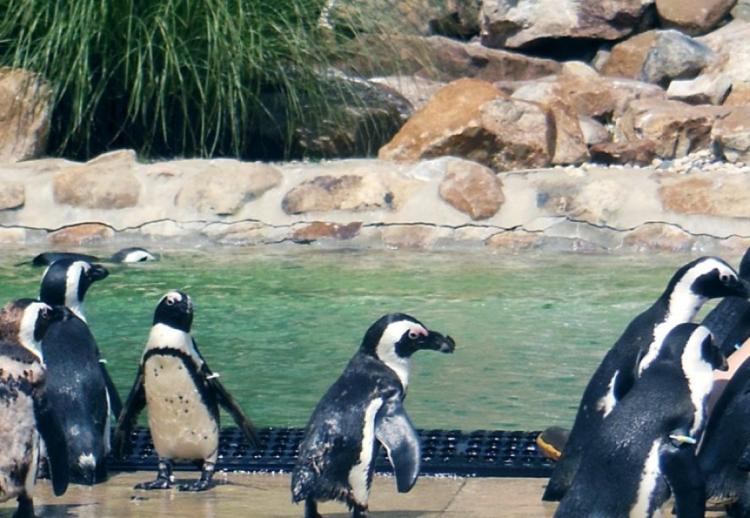 The Lehigh Valley Zoo will be hosting its annual Conservation Celebration with "Masquerade at the Zoo" on Sunday from 4 to 8 p.m.
This unique lineup features family-friendly entertainment for zoo-lovers of all ages – with music, magic and comedy; and is highlighted with a performance by the award-winning band, Jimmy and the Parrots.
Attendees will be able to view the zoo's popular residents after hours, when many are most active; as well as the opportunity to attend a series of animal mingles and keeper chats. One-of-kind experiences and items will be offered via silent and live auctions throughout the night.
Tickets cost $60 for adults and $20 for children. Purchases include food, which will be provided by Caribbean Island Cuisine, Geakers Tacos, Get Fed, Meyers Catering and Willow Street Catering. Alcoholic beverages will be available for purchase for guests 21+ with valid photo ID.
The rain date for the event is Oct. 11.
Touchstone continues Festival UnBound with 'Homecoming'
Touchstone Theatre of Bethlehem continues its second year of last year's successful "Festival UnBound" with a return to "Homecoming" at 6:30 p.m. on Friday.
A continuation of last year's celebration of the history, struggles, and successes in the black community of the Lehigh Valley, recognizing exceptional talent, drive, and leadership. In this year of the Black Lives Matter movement, protests, civil discourse and loss of great civil rights icons, we claim space and call for justice, recognizing that our history informs the present.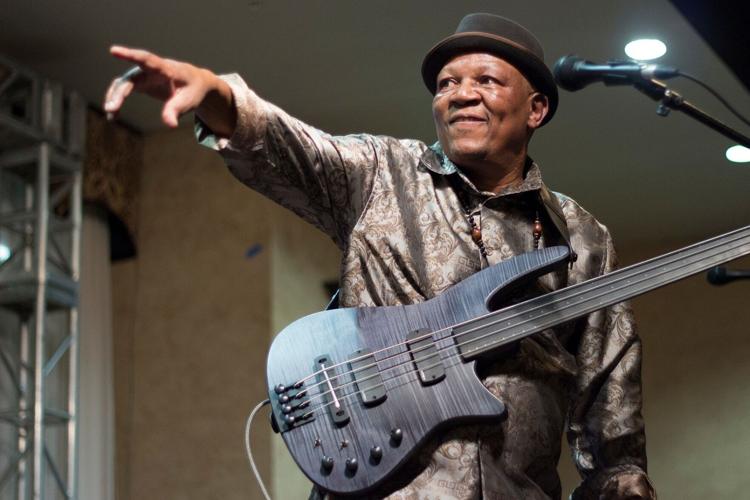 The evening features performances by Bakithi Kumalo, Gerry Begus, GR3YS0N, and Grace Adele Hochella, as well as a reading from Terry-Ann Jones, remarks by Rev. Dr. Gregory Edwards, and a candlelight vigil to honor ancestors including John Lewis, CT Vivian, George Floyd, Breonna Taylor, and others.
Food will be available from vendors, Kitchen of Carib and Wrap'd Tight.
Admission is free. Homecoming is sponsored in part by Lehigh University Africana Studies Program.
Attendance will be limited to social distance safely, and reservations are encouraged. To reserve your spot, call 610-867-1689 or email Chris@touchstone.org. Unclaimed reservations will be released at 6:15 p.m. if space is needed.
Masks are required to enter and any time you're up from your table.
Check-in will be at the bottom of Touchstone's driveway. Look for a table with orange balloons.
Parking will be available on nearby streets. The rain date is Saturday.
On your way to homecoming, stop by the Lehigh University Art Gallery "Doing Democracy" outdoor exhibition reception on the South Bethlehem Greenway from 5-6:30 p.m. on Friday. The exhibition explores the unfolding process of American democracy through an array of photographs that shine a light on significant events of the 20th century and the present—featuring world leaders, the media, politicians, civil rights movements, and everyday Americans. The exhibit is open through May 21.
Steelworkers' Archives walking tours return to SteelStacks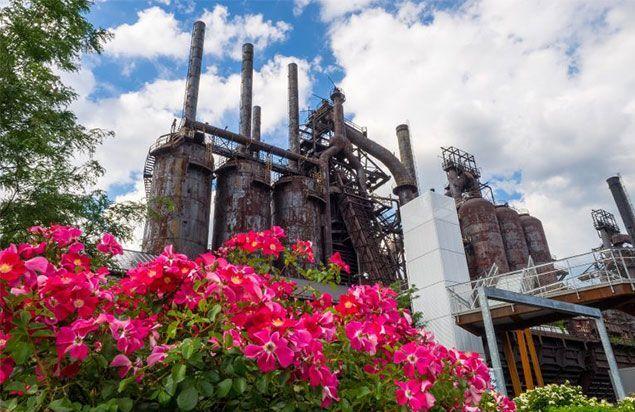 "Steelwalker" tours are back at SteelStacks in Bethlehem, but they are a taking on a slightly different format since the Hoover-Mason Trestle is currently closed to the public.
Starting Saturday and continuing every Saturday and Sunday through Dec. 27, former steelworkers will lead sidewalk tours through the Bethlehem Steel plant site. The tours start at 11:30 a.m., rain or shine, and leave from the plaza outside the National Museum of Industrial History, 602 East Second Street. Free parking is available in the lot across the street from the museum.
The steelworker guides will take guests on a multi-faceted journey -- from the evolution of iron-making in the Lehigh Valley to the history of the Bethlehem plant from its opening to closing, including its importance in World War I and World War II. Along the way, guests will learn about the remaining buildings on the plant site, life in the ethnic neighborhoods surrounding the plant, and what life was like working at the plant. The one-plus hour tour concludes with a question-and-answer session.
Tickets are $15 per person and free for ages 12 and under. Scheduling is available on SteelStacks website. Tours are limited to six guests per tour to maintain social distancing and face masks are required. For more information, contact the Steelworkers' Archives at 610-861-0600.
Garlic Fest goes virtual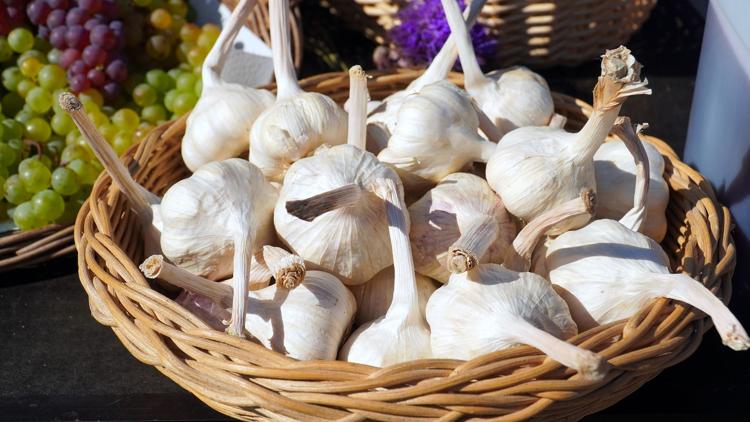 While Garlic Fest in Easton won't be bringing its usual assortment of stinky garlic dishes to downtown Easton, the 2020 version of the popular festival will celebrate the spicy bulb virtually.
Enjoy fun cooking videos online and cook along at home with Garlic Fest chefs from Two Rivers Brewing, Black & Blue, Antonios and Stoke.
Take part in the virtual Stinking Garlic Cocktail Contest to show off the Garlic Fest bartenders.
Learn how to make a few and watch the four videos on the Easton Garlic Fest YouTube channel and vote for your favorite by hitting the "like" button on your favorite one.
There also is a 2020 t-shirt/hooded sweatshirt that expresses everyone thoughts about the fateful year.
Star of the Day to host outdoor concert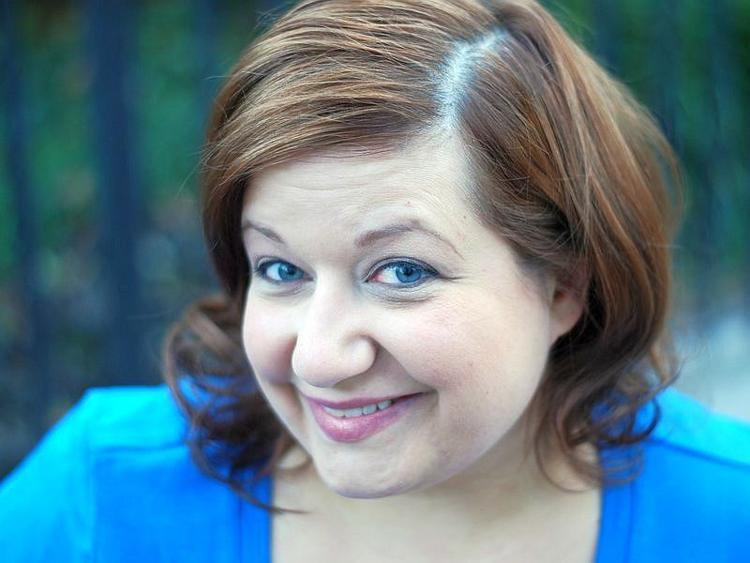 In March, Star of the Day Productions, headed by managing artistic director Kirsten Almeida, had to press the pause button on all productions in the theater's space at St. John's United Church of Christ in Emmaus, Lehigh County.
Almeida said the company's board has been working tirelessly to come up with ways to create theater in the difficult situation.
She said she is excited that Star of the Day, which has presented several online workshops and cabarets over the summer, will now go live with an outdoor performance in "Cabaret Under The Stars."
The open air concert in Macungie Memorial Park will take place at 7 p.m. on Saturday.
She said the evening's festivities will begin at 5 p.m. with activities to get to know the community theater, followed by some of the area's dynamic performers singing everything from pop to opera and everything in between at 7 p.m.
The performance will follow CDC safety guidelines. Patrons and performers will be wearing masks throughout the performance. Seating will be spaced out for safety.
"The arts have been severely impacted by COVID-19, and everyone's cooperation will result in a successful event," Almeida said.
Macungie Memorial Park is at 50 Poplar Street in Macungie, Lehigh County.
R-Phils to host movie night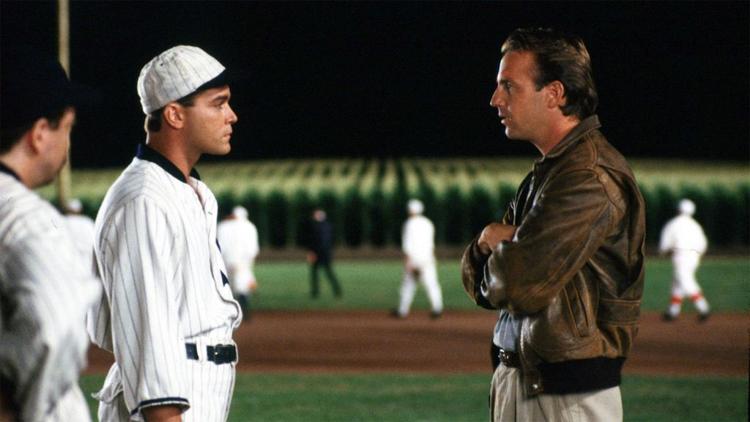 The Reading Fightin Phils will host another movie night at the ballpark on Friday, with the baseball classic "Field of Dreams."
The team will feature an outdoor theater experience, showing the blockbuster film on the video scoreboard. Fans will be able to sit in the stands at FirstEnergy Stadium as they watch the movie.
When Iowa farmer Ray hears a mysterious voice one night in his cornfield saying, "If you build it, he will come," he feels the need to act. Despite taunts of lunacy, Ray builds a baseball diamond on his land, supported by his wife, Annie. Afterward, the ghosts of great players start emerging from the crops to play ball, led by "Shoeless" Joe Jackson, but as Ray learns, this field of dreams is about much more than bringing former baseball greats out to play.
Due to safety guidelines, space is limited, so you must pre-purchase a $2 pass.
Gates will open at 5:45 p.m., and the movie will begin at approximately 7 p.m.
Food and drink will be available for purchase.
Four other movies are on the R-Phil's schedule in the coming weeks.
FirstEnergy Stadium is at 1900 Centre Avenue in Reading.
Slumber party at SteelStacks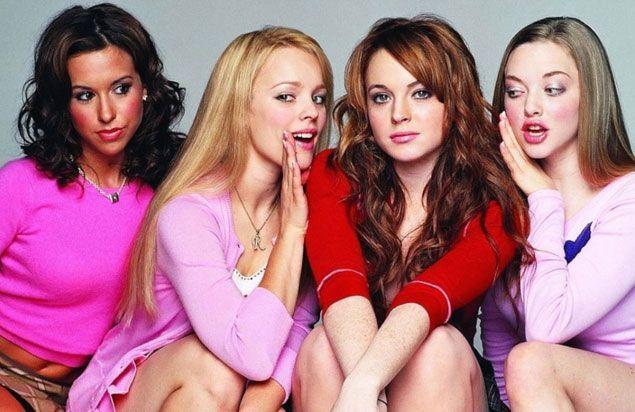 See one of the most iconic films featuring a local actor when SteelStacks' Levitt Pavilion hosts a slumber party.
Grab a sleeping bag and reserve a spot on the Levitt Lawn to enjoy this cinema classic under the stars.
"Mean Girls," featuring Allentown native Amanda Seyfried, starts at 8 p.m. on Saturday at the Levitt Pavilion on the Bethlehem campus.
Lawn spot reservations, which cost $20, are good for parties of up to four people, with campus attendance limited to ensure proper safe social distancing and follow all CDC safety guidelines. Levitt Pavilion lawn spots will be spaced accordingly to follow safe social distancing and food and beverages can be ordered via the Mack Truck Stop and bar on the lawn. Limited view spots are $15,
Written by Tina Fey, "Mean Girls" tells the story of Cady Heron (Lindsay Lohan), who has spent most of her life in Africa, where she was home-schooled by her zoologist parents. When her family relocates to the United States, Cady finds herself attending a high school in suburban Illinois. She eventually becomes a hit with The Plastics, the A-list girl clique at her new school, until she makes the mistake of falling for Aaron Samuels, the ex-boyfriend of alpha Plastic Regina George.