Sunday is Mother's Day, and there are plenty of ways to get out and spend the day with mom across the region. Some suggestions include a visit to an art museum; a ride on a train; and a trip to the zoo, where all mothers will be treated like a queen.
The Allentown Art Museum has a special Mother's Day theme for its Free Fun Sunday. Admission is free every Sunday at the art museum at 31 North Fifth Street. This Sunday, enjoy a free workshop, "Felted Flowers for Mother's Day." Create felted flowers with the moms in your life in a one-hour wet felting workshop with fiber artist Mallory Zondag. Each participant will have the opportunity to make a flower to take home for someone special and a flower to add to the community exhibition.
Three drop-in workshops are available. No registration is required. Times are 11:45 a.m., 1 p.m., and 2:15 p.m.
The workshop also will be available on Facebook Live at 11:30 a.m.
Follow along online with Zondag as she demonstrates felting flowers. Like the museum's Facebook page to be notified when she goes live.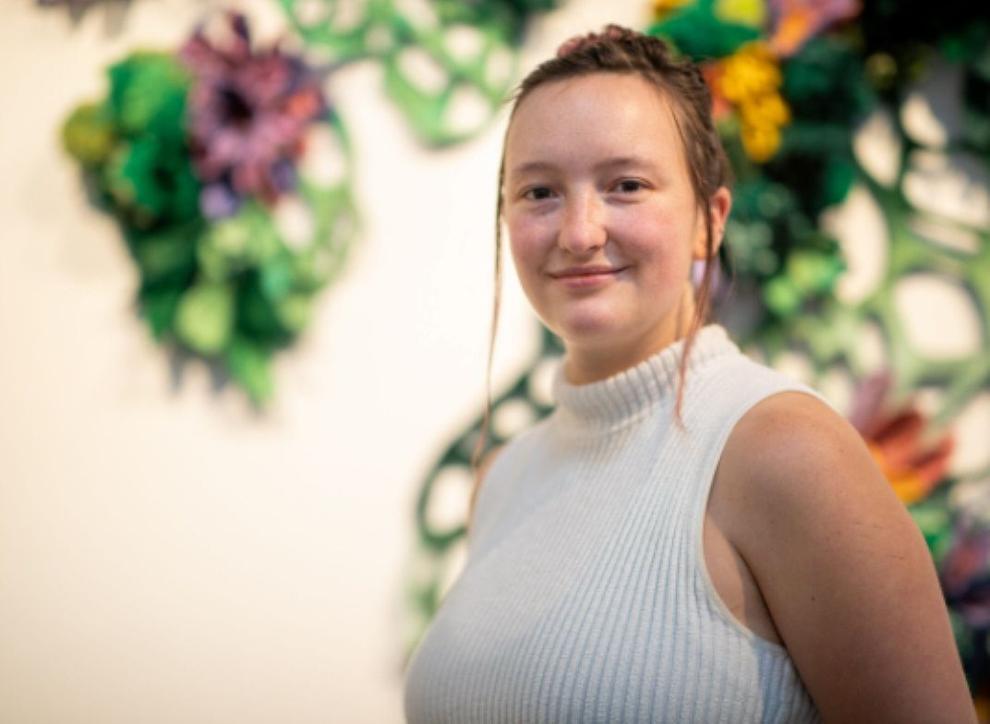 Zondag is the artist in residence at the museum and her installation, "Cocooned" is transforming the entryway to the space into a sensory experience. The installation begins with black-and-white wool and other mixed textiles that become delightfully more colorful as one moves deeper into the work.
Mothers also can become members of the museum for $5 off with the code MOMGIFT5 through Monday. The museum hours are 11 a.m. to 4 p.m.
***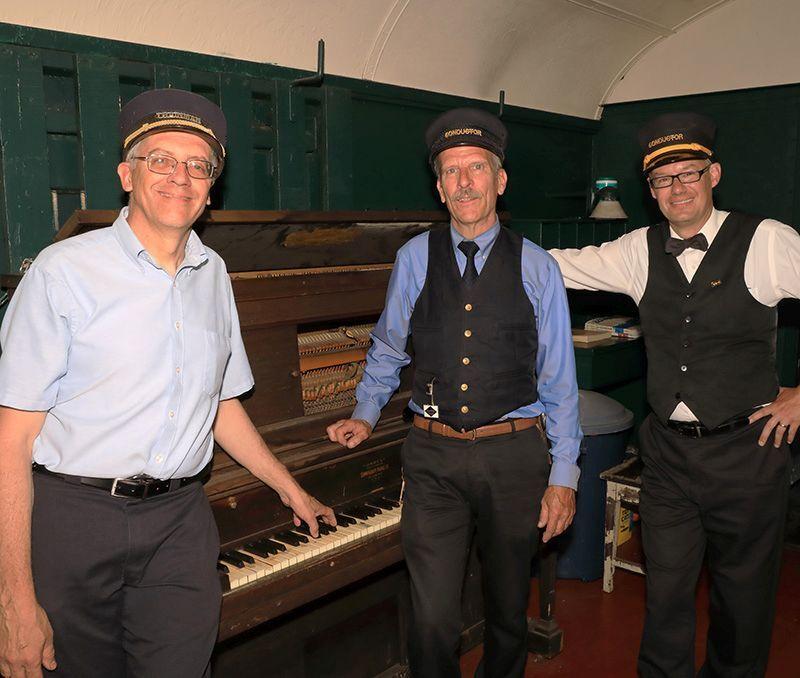 Make Mother's Day special with "Rails & Ragtime for Mom," a musical train ride at Wanamaker Kempton and Southern Railroad in Albany Township.
Ragtime piano-playing conductors provide one-of-a-kind entertainment as they tickle the ivories during this 40-minute train ride through the countryside of Berks and Lehigh counties. The railroad runs on three-and-a-half miles of track that was once part of the Schuylkill & Lehigh branch of the Reading Company system.
One lucky mom on each ride will go home with a WK&S mug.
Departure times are 1, 2, 3 and 4 p.m. Reservations are not required. Tickets ate $12 for adults and $6 for children, age 3-11.
WK&S Railroad train station is at 42 Community Center Drive in Albany Township.
***
Another railroad offers moms a chance to enjoy brunch, tea or dinner on with Mother's Day weekend train rides leaving from Boyertown.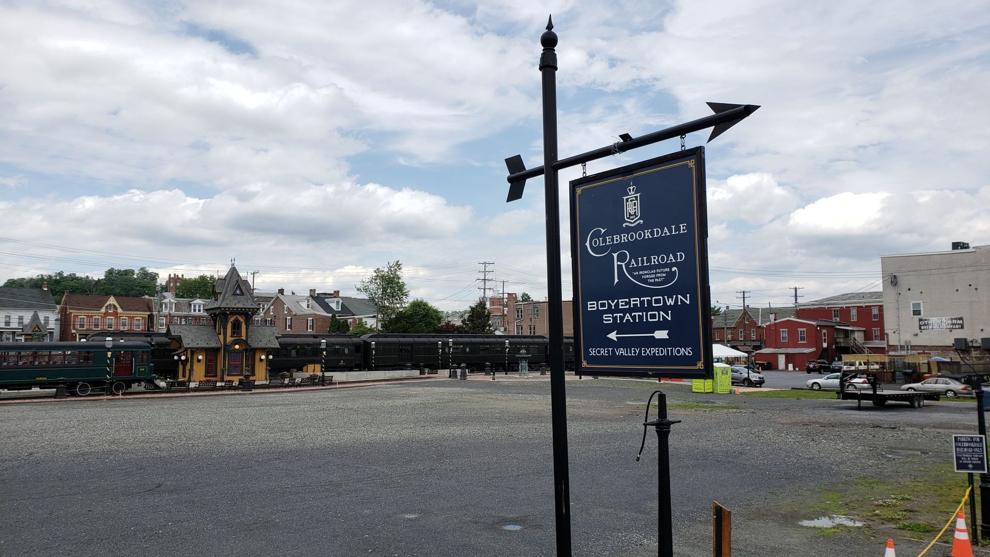 The Colebrookdale Railroad offers a nearly two-hour expedition into the Secret Valley, one of the most scenic and historic regions in Berks and Montgomery counties.
Dinner rides are 6 p.m. Friday, Saturday and Sunday, and include a meal of bow tie pasta and broccoli alla vodka, with or without chicken, served with salad, bread and dessert. The children's menu features chicken fingers and macaroni and cheese.
The brunch rides are 10 a.m. Saturday and Sunday and include salad, choice of sausage or spinach quiche and a complimentary mimosa.
The tea rides are 2 p.m. Saturday and Sunday and include tea service and accompaniments in the dining and garden café cars.
Tickets start at $36 for adults; $31 for seniors; $29 for children age 2-12 and $6 for toddlers.
The Colebrookdale Railroad train station is at 64 South Washington Street in Boyertown.
***
Take mom to the zoo when the Lehigh Valley Zoo celebrates Mother's Day weekend this Saturday and Sunday.
The zoo in North Whitehall Township, Lehigh County, will be featuring themed crafts for kids to make for mom, themed keeper chats, and more.
Enjoy acoustic music on the sun deck with John Rodden from 1 to 3 p.m. on Saturday and Amber Peirce from 11:30 a.m. to 1:30 p.m. on Sunday.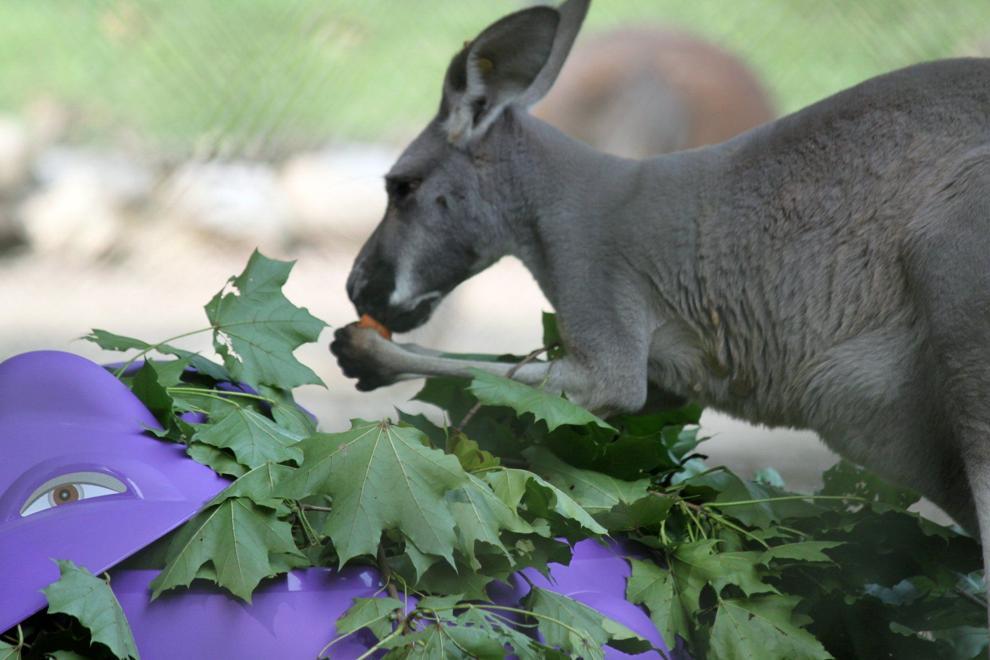 On Sunday, the Perk Up truck will visit the zoo with treats, and there will be a kangaroo keeper chat with the zoo's education department at noon.
Mothers will receive a free flower upon arrival, courtesy of Rich Mar Florist.
Hours are 10 a.m. to 4 p.m. Tickets are $14.50 for adults; $13.50 for seniors; and $12.50 for children.
The zoo is at 5150 Game Preserve Road in North Whitehall Township.
Baum School of Art kicks off 36th annual art auction
The Baum School of Art's 36th annual art auction will take place May 9-15.
The weeklong event, which benefits the Allentown school, will be held online again this year. Although the bidding will take place virtually, the David E. Rodale and Rodale Family galleries as well as the school's Fowler Community Room, will display the artwork for in-person previews by appointment.
This year's auction includes more than 430 works of art from artists of the Pennsylvania Impressionist period of Walter Baum, to contemporary local artists. There is a wide variety of subject matter, media, and artists. The event features paintings from artists such as Walter Emerson Baum, John Berninger, Mary Lou Cummings, Ann Yost Whitesell, and Rudy Ackerman; as well as contemporary working artists including Emily Strong, Dana Van Horn, Renzo Faggioli, Laura Gelsomini, Val Bertoia, Ramon Peralta, and Ismael Checo. This year, there are several new artists, including Berrisford Boothe, Barabara Schulman, Paul Deery, Alejandra Soler, and Jo Irizarry.
Baum School of Art said last year's online auction had more than 250 bidders from 14 states.
The school invites more than 50 professional local artists each year to include up to three pieces in the event. This year, the school has a record number of 59 participating artists.
To book a private in-person preview of the artwork, contact Lauren Faurl by emailing lauren@baumschool.org or calling 610-433-0032.
There will be a virtual preview night on the school's Facebook page at 7 p.m. on Thursday.
Celebrate Easton being a Tree City USA
In honor of Arbor Day, help celebrate Easton being a Tree City USA for 21 years.
Join the celebration at 5:30 p.m. on Friday at the blue bridge on the Karl Stirner Arts Trail.
Following a reading of the Tree City proclamation, there will be a guided walk by the city's forester, Rob Christopher, to explore the trees along the trail.
To be named a Tree City USA, a municipality must maintain a tree board or department, have a community tree ordinance, spend at least $2 per capita on urban forestry, and celebrate Arbor Day.
The official "Trees of Easton" poster also will be unveiled. Residents were asked to nominate a tree for inclusion in the poster by submitting a photograph, the location of the tree, the kind of tree and a sentence on why they chose the tree. Trees included on the poster were selected by Nurture Nature Center resident artist, Tom Maxfield, and Christopher. The poster will be available locally for a recommended $5 donation, with proceeds to support Nurture Nature Center programming.
This event is part of outreach for the CREATE Resilience project led by the Nurture Nature Center.
Nurture Nature Center is at 518 Northampton Street in Easton.
Bethlehem kicks off Tunes at Twilight
Get into the groove every Thursday night in downtown Bethlehem with Tunes at Twilight, which begins Thursday and continues through July 22. The popular musical series is back with a new look. Instead of one band in one location, there are several along Main and Broad streets. While walking through Bethlehem, you'll hear the music while supporting local merchants.
Visit the Heart of Bethlehem Facebook page for live videos from the different locations.
The first-week line-up is Billy Bauer Band at Edge Restaurant; Tim Harakal at Historic Bethlehem Museum & Sites Visitor's Center in The Goundie Garden; Gene Perla Duo at Hotel Bethlehem; Seamus Kelleher at McCarthy's Red Stag Pub and Whiskey Bar and Jake Kaligis at Twisted Olive. Performances start at 6 p.m.