Genesius Theatre of Reading returns to live theater after more than a year with a rocking production of "American Idiot," Green Day's explosive Broadway hit.
The production will be held Friday through Sunday under the big top at Willow Glen Park, in Sinking Spring. The show is sponsored by Konopelski Katering and the Winedown Café.
"American Idiot" was nominated for the 2010 Tony Award for best musical and the 2010 Grammy Award for best musical show album.
The production features the hits "Boulevard of Broken Dreams," "21 Guns," "Wake Me Up When September Ends," "Holiday" and the title track "American Idiot" from Green Day's 2004 Grammy Award-winning, multi-platinum album. "American Idiot" features the lyrics of Green Day's lead singer Billie Joe Armstrong. The book is by Armstrong and Tony Award-winner Michael Mayer. (Spring Awakening) with music and lyrics by Green Day.
"American Idiot" is the story of three boyhood friends, each searching for meaning in his life. Genesius last presented the musical in 2016.
"In 2016, Genesius was the first local theater in eastern Pennsylvania to present this sung-through stage adaption of the punk rock band Green Day's rock opera," said L J Fecho, Genesius artistic director and director of the production. "It's amazing to me that the political craziness, the congressional grid-lock and the increased threat of terrorist activity, both foreign and domestic, is even more prevalent today than it was back in 2003/2004 when the album was created and released."
The musical is music directed and conducted by Dave Neel, choreographed by Jericho Joy, with set, lights and special effects by Zack Spadaccia.
The main cast includes Jon Browning as Johnny – the Jesus of Suburbia, Bo Irwin as Will, Daniel Graf as Tunny, Cecilia Cooper as Whatsername, Andrea as extraordinary girl, and Dara Himes as Heather. Other cast members are Lorna Graham as Alysha, James Haggerty as Theo and favorite son, Jalil Little as rock and roll boyfriend and Gabrielle Lewis-Stamm, as Johnny's alter ego – St. Jimmy.
The show is performed outdoors on the grounds of Shocktoberfest at Willow Glen Park, 96 Park Avenue in Sinking Spring.
Masks must be worn except when eating and drinking. The cast will not be wearing masks. The show is rated R for profane language, drug-use, minor nudity and adult content. Also, the production contains special effects, including strobe lights and haze.
Performances are 7:30 p.m. Friday, Saturday and Sunday. Tickets are also available at the door, and are $25. Seating is general admission.
Touchstone to present Young Playwrights' Festival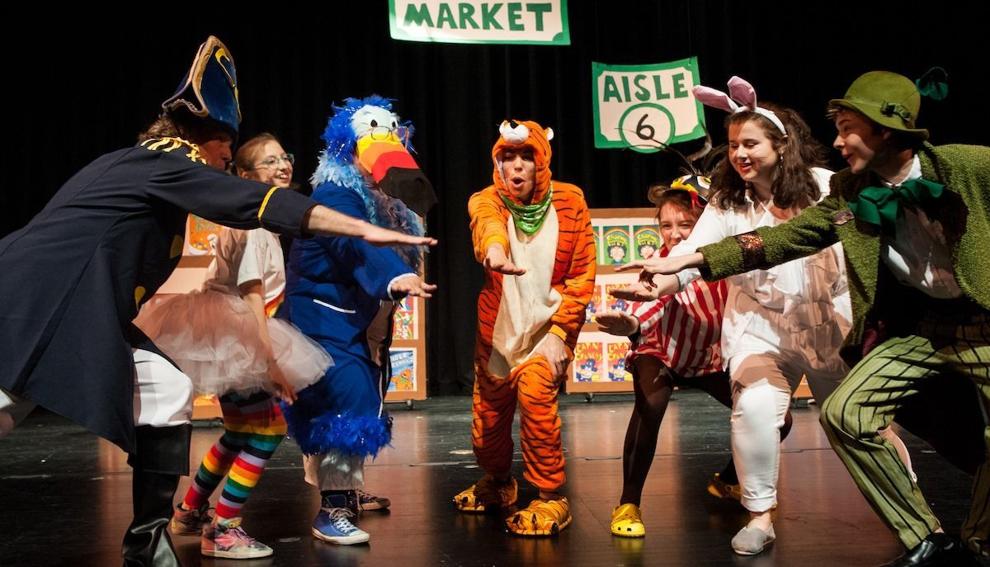 Touchstone Theatre presents the Young Playwrights' Festival, its acclaimed showcase of new plays written by local elementary and middle school students, this weekend.
The Bethlehem theater presents the 16th year of the festival, which will be streamed live online at 8:30 p.m. on Saturday.
Young Playwrights' Lab is an eight-week arts and literacy residency developed by Touchstone and the Bethlehem Area School District using theater to engage students in writing and to provide a platform for creative self-expression. Through theater improvisation, writing exercises, and collaborative critique, each student writes an original one-act play to be considered for performance in the annual Young Playwrights' Festival. The plays that emerge display the wide variety and depth of the students' imagination, and often include wild and whimsical elements like alien creatures, sentient plants and animals, mysterious portals, and magical princesses. In addition, their stories include universal themes of family, friendship, bravery, and kindness. Ten plays were chosen from nearly 100 plays submitted from this year's program.
Plays that will be presented in their entirety are "The Adventures of Detective Dog and the Case of the Missing Kids" by Blaire Hartney of Lincoln Elementary School; "The Treasurehunters" by Antonios Tatakis of Farmersville Elementary School; "Petunia the Penguin" by Maddie Lyons of Spring Garden Elementary School; "A Time to Remember" by Samantha Suarez of Nitschmann Middle School; and "Luna and Rico Go to the Moon" by Emma Huertas of Freemansburg Elementary School.
Semi-finalist plays that will be presented as short videos, excerpts, and trailers are "The Mystical Lizard" by Jazanae Jackson of Fountain Hill Elementary School; "The 1/2 of the Alphabet" by Ezerett Frack of Buchanan Elementary School; "The Plane Crash" by Audrey Vargas of Marvine Elementary School; "The Petter Portal" by Lena Booke Blazure of Governor Wolf Elementary School; and "The Jack and Jill Problem" by Dilahliah Gonzalez Simonetly of Donegan Elementary School. The festival performance also will include a reading of "Letters to My February Self," written by middle school young playwrights from Casa Guadalupe Center.
There will be a private "sweet 16" party for the student playwrights, their families, their teachers, and invited guests at 7:30 p.m. Touchstone is accepting donations for support toward next year's programs.
At 8:30 p.m., the free festival will go live with a combination of live and pre-recorded performances of the plays being streamed by the Touchstone Ensemble from the Touchstone parking lot.
A link to the performance will be posted Saturday on Touchstone's website and social media.
Zoellner to host world premiere of short film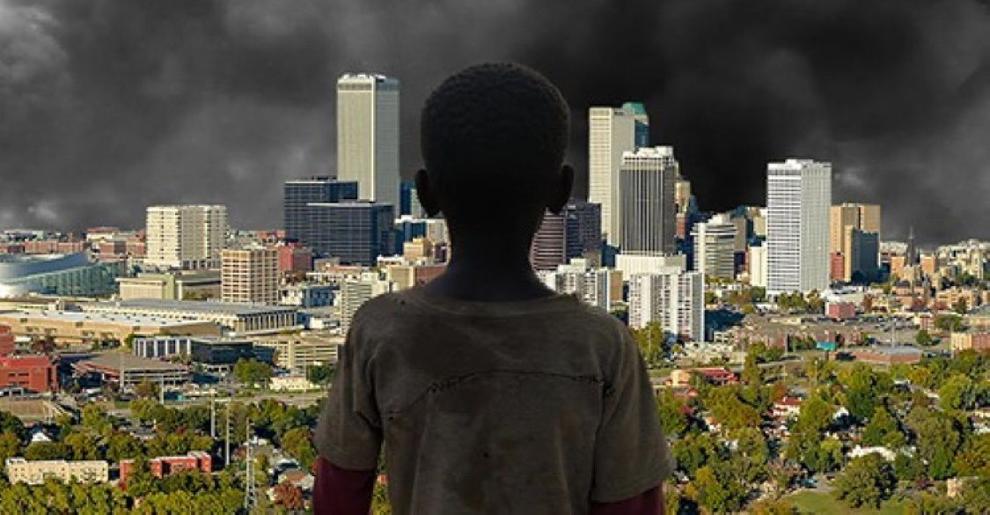 Zoellner Arts Center at Lehigh University in Bethlehem, in conjunction with arts organizations from around the country, present the world premiere of the short film "They Still Want to Kill Us" at 5 p.m. on May 25.
Commemorating the centennial of the 1921 Tulsa Race Massacre and marking one year since the murder of George Floyd, "They Still Want to Kill Us" is an uncensored aria performed and composed by composer and activist Daniel Bernard Roumain, featuring mezzo-soprano J'Nai Bridges and directed by multimedia artist Yoram Savion.
The performance will stream for free from 8 p.m. on May 25 through July 31.
The work is being premiered to mark one year since the murder of George Floyd and is a commentary on the country's progress in 100 years on the issue of race and America's treatment of black life.
The program will include a discussion with Roumain and Bridges, moderated by Jamilla Deria and a statement by Damario Solomon-Simmons of the Justice for Greenwood Foundation.
This work of social justice and global change is produced by Rika Iino and Ichun Yeh of Sozo Creative, with support from Phillips Theological Seminary in Tulsa, Oklahoma.
During the 1921 Tulsa Race Massacre, which occurred over 18 hours from May 31 to June 1, 1921, a white mob attacked residents, homes, businesses, and places of worship in the predominantly black Greenwood neighborhood of Tulsa, Oklahoma. The thriving business district and surrounding residential area, referred to as "Black Wall Street," was burned to the ground. The tragedy remains one of the worst incidents of racial violence in U.S. history, and, for a period, remained one of the least known. Despite the fact that hundreds of people were killed and thousands more were left homeless, news reports were largely suppressed.
"They Still Want to Kill Us" was filmed in May 2021 in New York City's Sultan Room and Central Park's historic Seneca Village site. A 19th-century settlement, mostly populated by the largest number of African American landowners in New York before the Civil War, the site was torn down to help make way for Central Park.
Cabaret at Pennsylvania Playhouse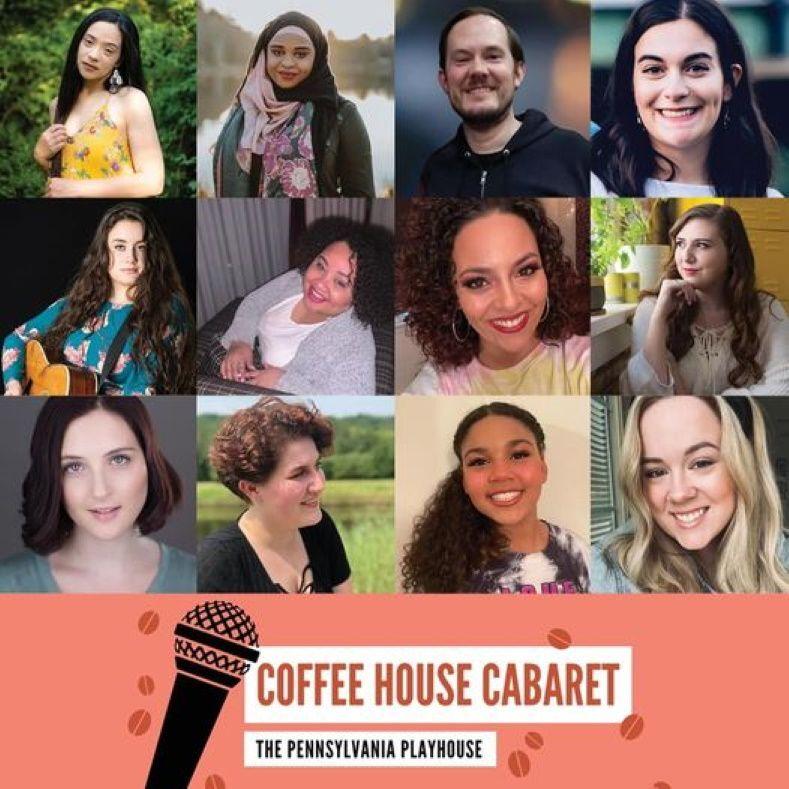 Pennsylvania Playhouse will launch its spring and summer series of socially-distanced, outdoor cabarets with a Coffee House Cabaret on Saturday and Sunday at the theater in Bethlehem.
The first cabaret will feature a mix of music and poetry. Javier Avila, a published poet and professor at Northampton Community College, has given permission to use poetry from his book and one-man show, "The Trouble With My Name." Javier offers a keen insight into his life and experiences and "explores the American Latino experience."
Performers include Tatiana Torres, Annisa Amatul Muqtadir, Brett Oliveira, Carissa Coppolino, Melody Cruz, Krystle Pierce, Ali Santos, Taylor Van Kooten, Samantha Prentice, Carter Reichard, Khylah Eure and Katelyn Morgan.
Admission is pay-what-you-will, with a suggested donation of $10. Cash will be accepted upon check-in at the event. Due to the pandemic, attendance is limited to 70 patrons per evening. Bathrooms will be available inside the playhouse. There will be concessions from Khanisa's Pudding Bar.
Bring your own lawn chair.
The cabaret will benefit the playhouse. Performances are 7 p.m. on Saturday and 3 p.m. on Sunday.
DCP to present in-person comedy
The Outlet at DCP Theatre in Salford Township, Montgomery County, presents an in-person production of the adult comedy "Slow Food" this weekend. The performances also will be streamed online.
In the play by Wendy MacLeod, a vacationing couple celebrates their anniversary at a Greek restaurant in Palm Springs as a needy waiter insinuates his way into their meal, and their lives, while the couple examines their past and their future together.
To comply with social distancing recommendations, the audience will be limited. The performances will be done readers theater style.
Performances are 8 p.m. on Friday and Saturday and 2 p.m. on Sunday at DCP Theatre, 795 Ridge Road in Salford Township.
Tickets are $10. A streaming performance will be offered 8 p.m. on Saturday.
For information, call 215-234-0966 or email boxoffice@dcptheatre.com.
Quiet Valley Farm to hold Farm Animal Frolic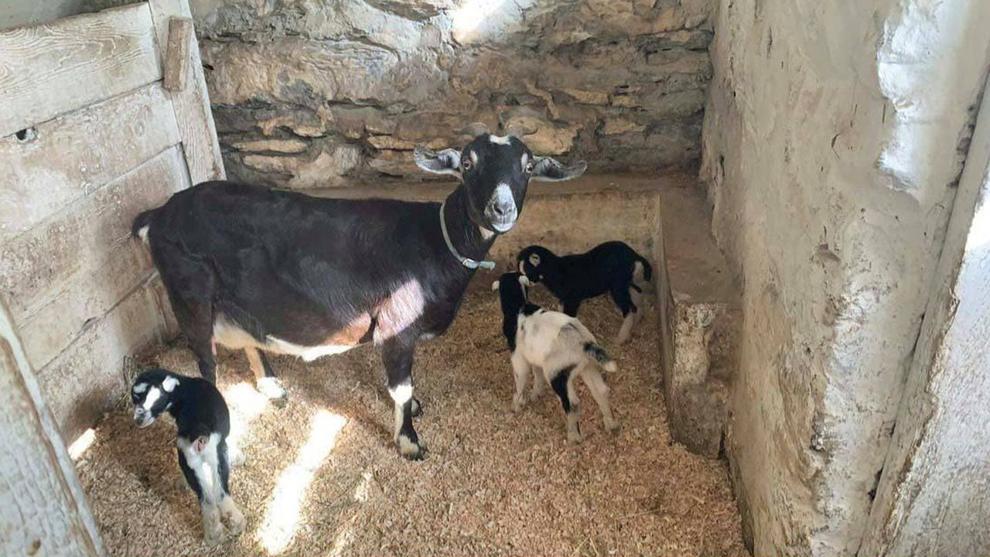 Quiet Valley Living Historical Farm near Stroudsburg, Monroe County, will hold its 32nd Annual Farm Animal Frolic this weekend and next.
Enjoy meeting the baby farm animals, go on a wagon ride, listen to the storyteller, play games, have refreshments, buy bread made in the outdoor brick bake oven, and more.
On Saturday, see sheep shearing and a sheep to shawl demo. On May 29, meet some local wildlife and learn about them at the presentations by Pocono Wildlife Rehabilitation Center. The U.S. Detachment of Civil War Engineers will have an encampment on Saturday and Sunday. Children's author William Spellmeyer will be signing books on Saturday and May 29.
The Friend's annual plant sale will be going on both weekends, and you may shop for vintage collectibles in the Timeless Treasures tent.
Hours are 10 a.m. to 4 p.m. on Saturdays and noon to 4 p.m. on Sundays.
Quiet Valley Living Historical Farm is at 347 Quiet Valley Road in Hamilton Township.
The event is rain or shine. Admission is $12 for adults, $6 for ages 3-12, and free for children under 3. Tickets are available online.
Bucks County Playhouse welcomes Broadway stars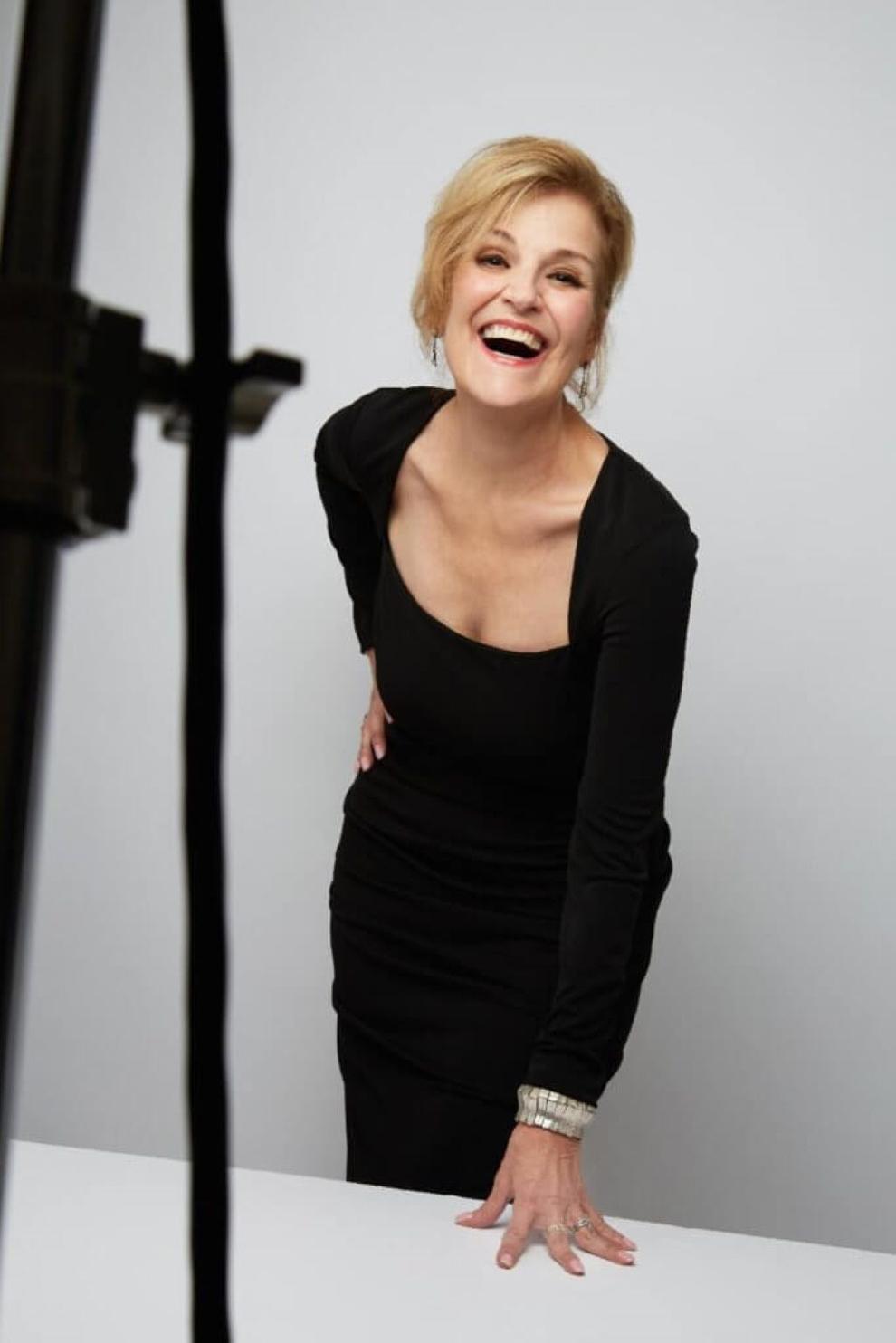 Join Broadway's Karen Mason in her first live event in a year and a half. Mason presents "Vaccinatin' Rhythm" at 7:30 p.m. on Thursday and at 8 p.m. on Friday at Bucks County Playhouse in New Hope.
With her director, Barry Kleinbort, and her music director, Christopher Denny, Mason has put together a show that feature songs by Kander and Ebb, Andrew Lloyd Webber, Stephen Sondheim, Jerome Kern, and more.
Mason was last seen as "Madame Giry" in the North American premier of "Love Never Dies," Andrew Lloyd Webber's sequel to "The Phantom of the Opera," and her TV credits include playing Mrs. Marsh on Ryan Murphy's "Halston" on Netflix, and appearances on "Law & Order: SVU."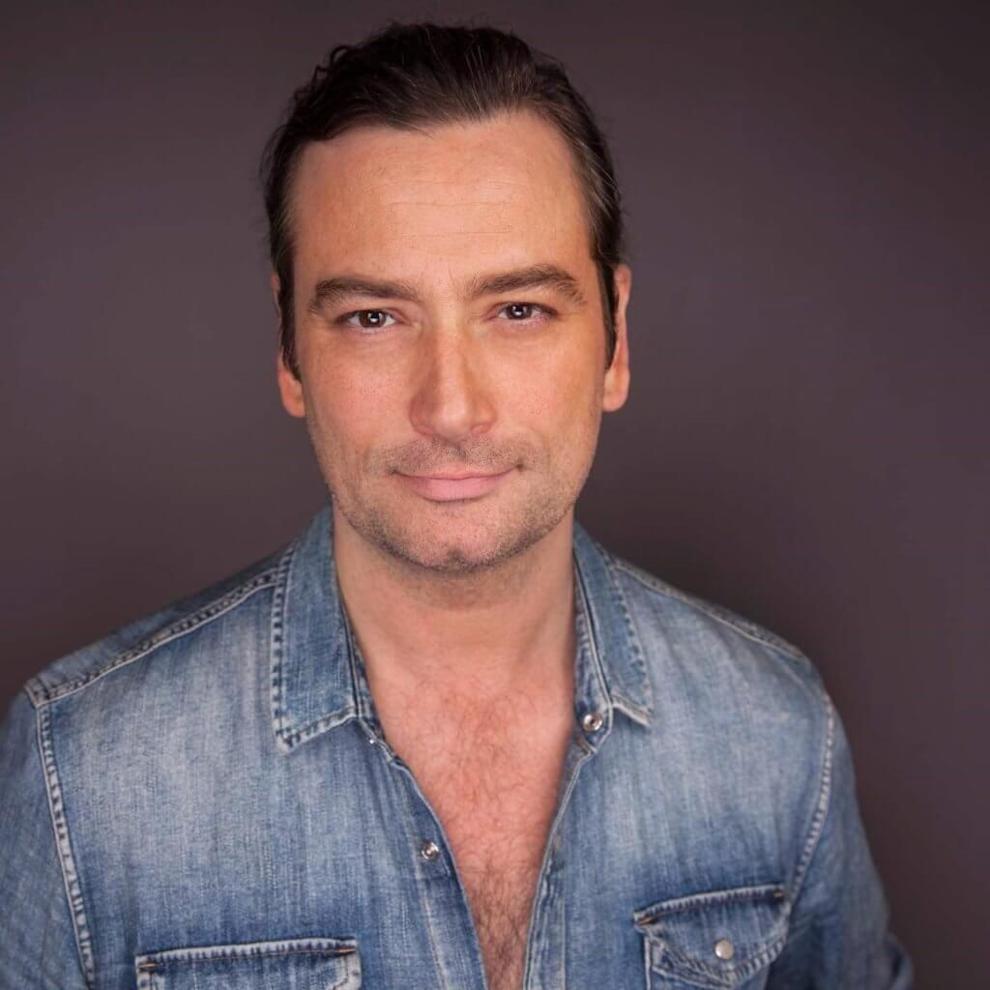 Constantine Maroulis, actor, producer, singer and songwriter best known for his Tony Award-nominated performance in "Rock of Ages" and being a finalist on "American Idol," will perform live in his show "Don't Stop Believing" at 8 p.m. on Saturday and at 2 p.m. on Sunday.
Maroulis has been touring worldwide, contributing to projects that include Scott Bradlee's acclaimed Postmodern Jukebox, RockTopia, and Adler's Appetite featuring Guns N Roses drummer Steven Adler. He also is developing several creative projects in TV and film, including Tony nominated work as a producer of Broadway's revival of Deaf West's "Spring Awakening."
Tickets cost $40 and are limited and socially distanced.